November 19, 2023
Creating a Beautiful, Sparkly Christmas Shaker Card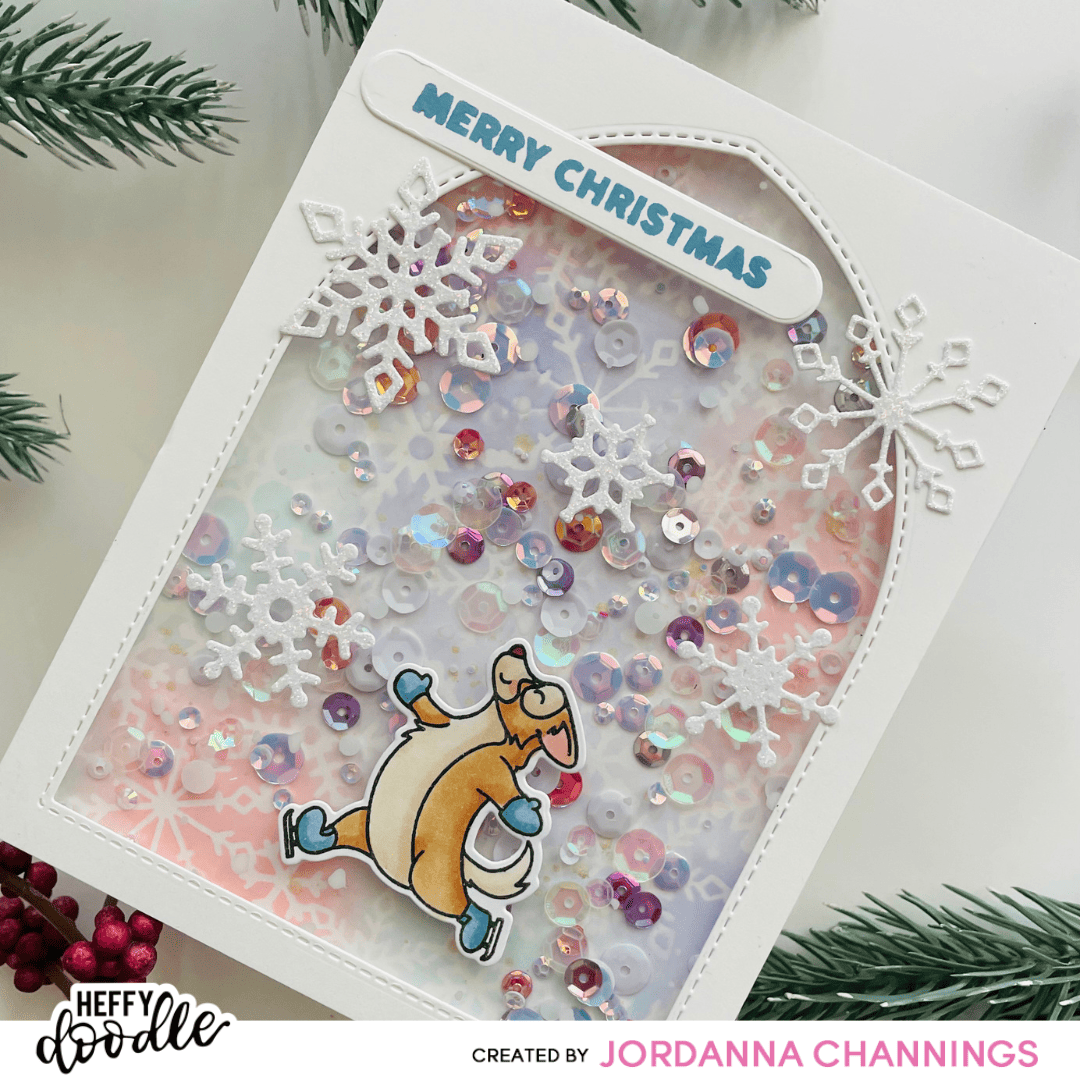 Hi everyone – Jordy here and I am back with this beautiful, sparkly Christmas shaker card. I just loved making this one and I hope you will be inspired to try something similar.
You can watch the process video on YouTube here or read on to find out how I put this one together.
To start my card off, I took some Bristol Smooth Cardstock and the Snow Storm Stencil and did some inking with Distress Oxide inks in Salvaged Patina, Saltwater Taffy and Wilted Violet to create a soft, snowy background. I splattered this with some shimmery water color for added glitz! I trimmed the panel down to 5.5 x 4.25 inches.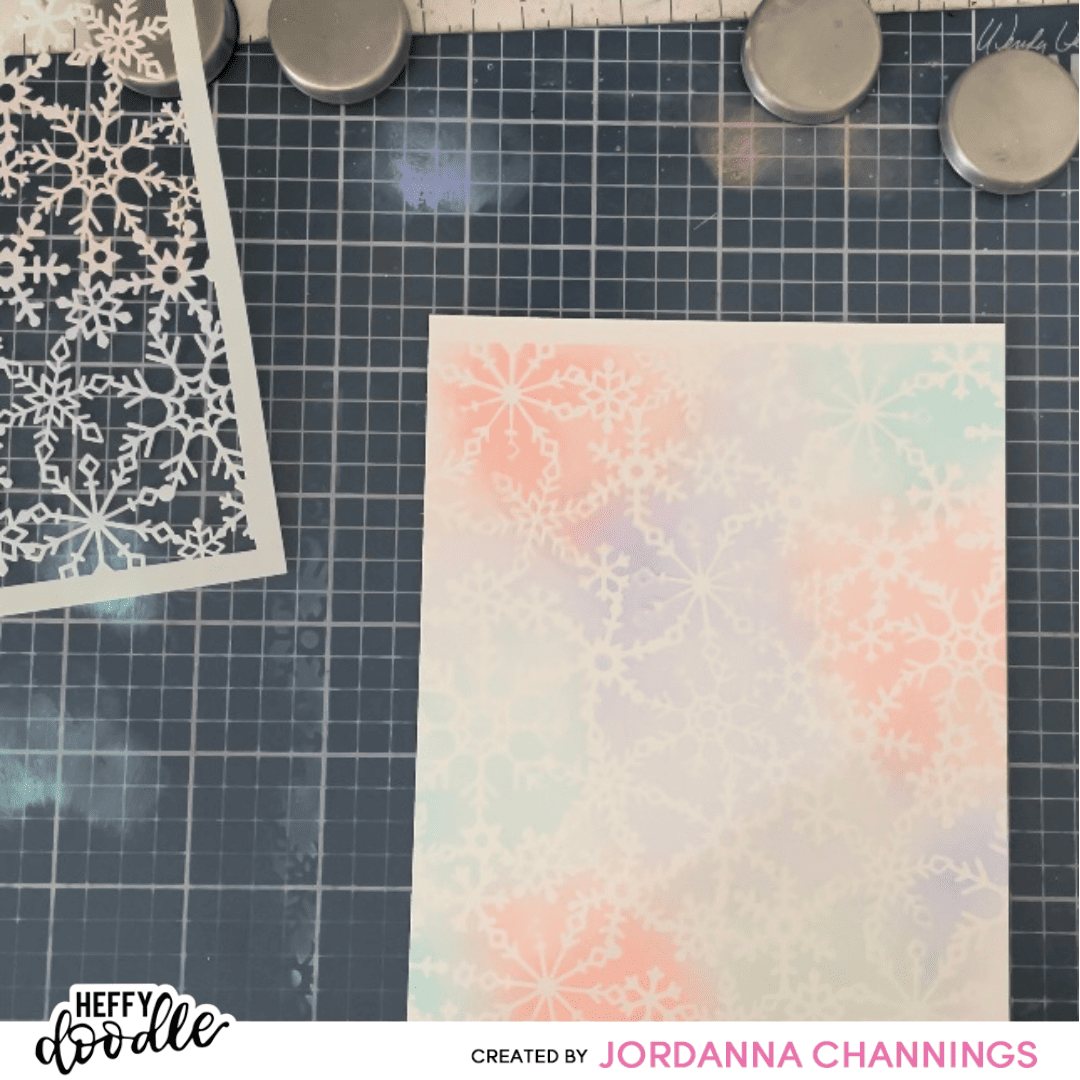 Next, I took the second largest of the Cathedral Windows Dies and cut it from some white cardstock measuring 5.5 x 4.25 inches, to create a window. I layered some snowy acetate behind the window with double sided tape and created a well at the back using the Heffy Doodle 3mm Deep Foam Tape. This tape is a must have for creating shaker cards, as there is no need to mess around with double layers.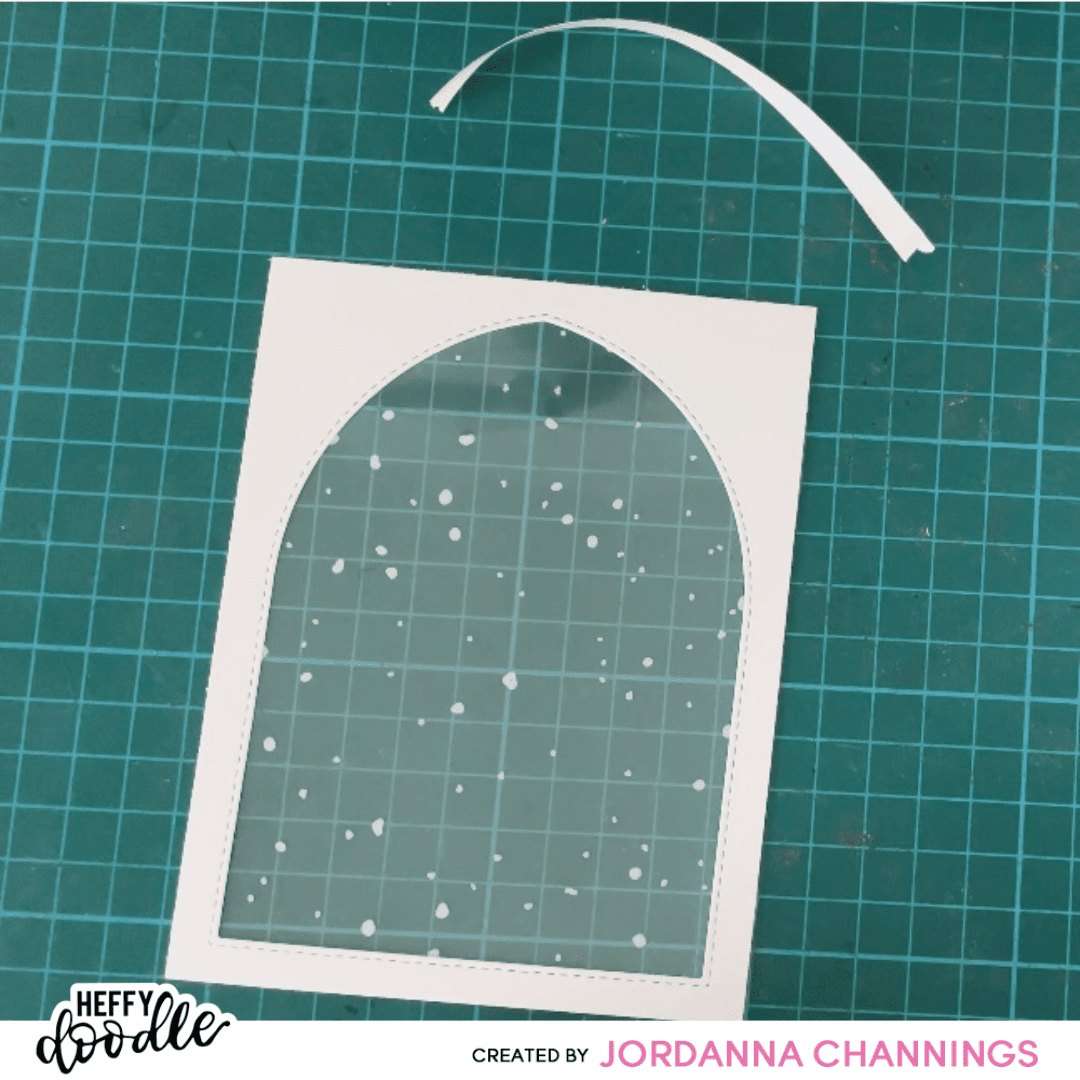 I pulled out my now dry background and scattered some Whipped Cream and Sugar Plum Sparkle Mixes over top, then secured my window to the background with the foam tape. Of course, I had to give it a little shake, because who can resist!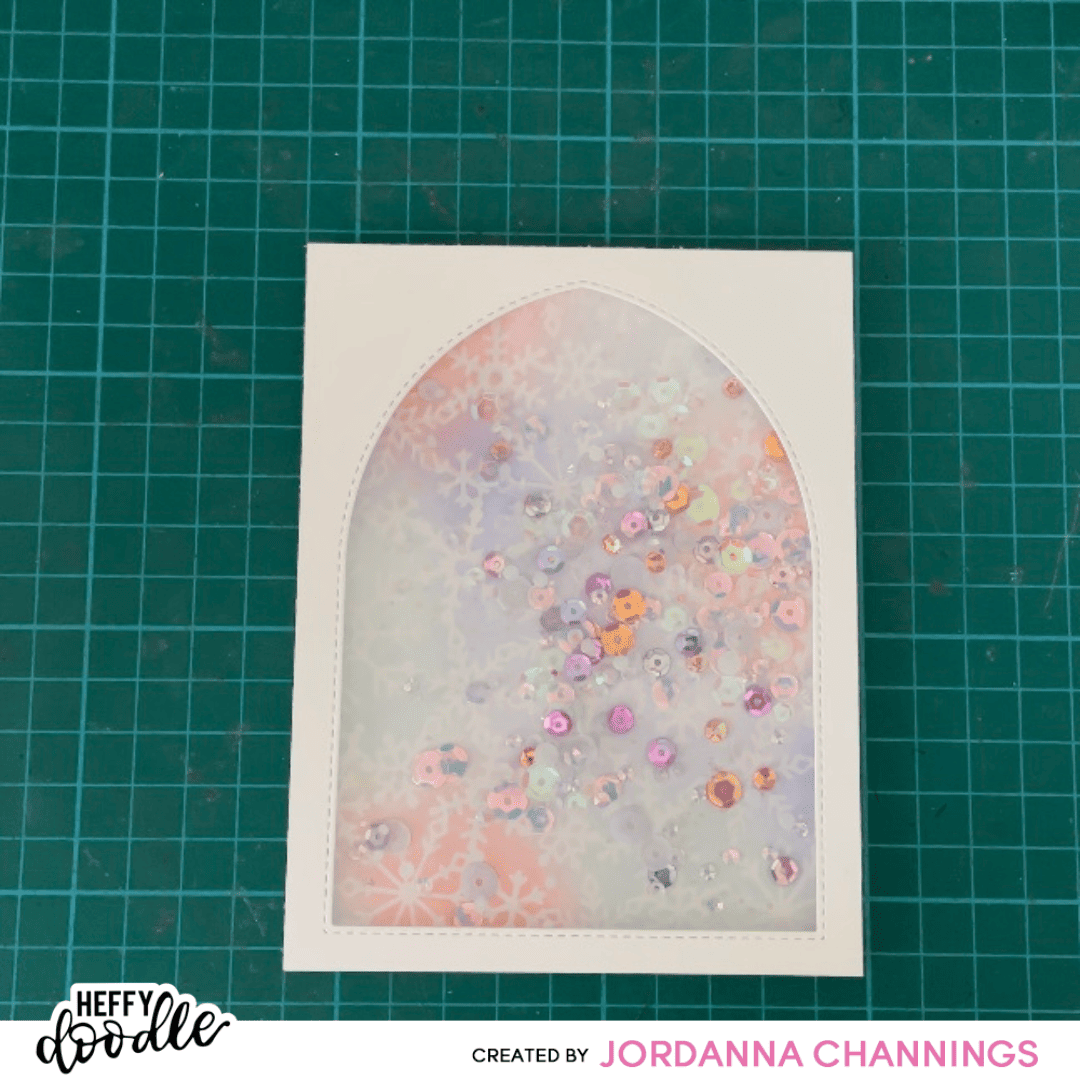 Once my shaker was assembled, I just had to add my images and a sentiment. I chose to use the cute little skating pup from the Ice Pups Stamp Set which I cut using the coordinating dies. I coloured him in with my copic markers, but kept my colors soft to match the rest of the card.
I then pulled out my Snazzy Snowflakes dies and cut them from some sparkly cardstock for an extra bit of wow! These snowflakes are so dainty and really helped finish my card. All that was left was the sentiment, which I stamped from the Little Labels Stamp Set and cut using the Add On dies. I chose to stamp the sentiment in a soft blue that matched my pups acessories.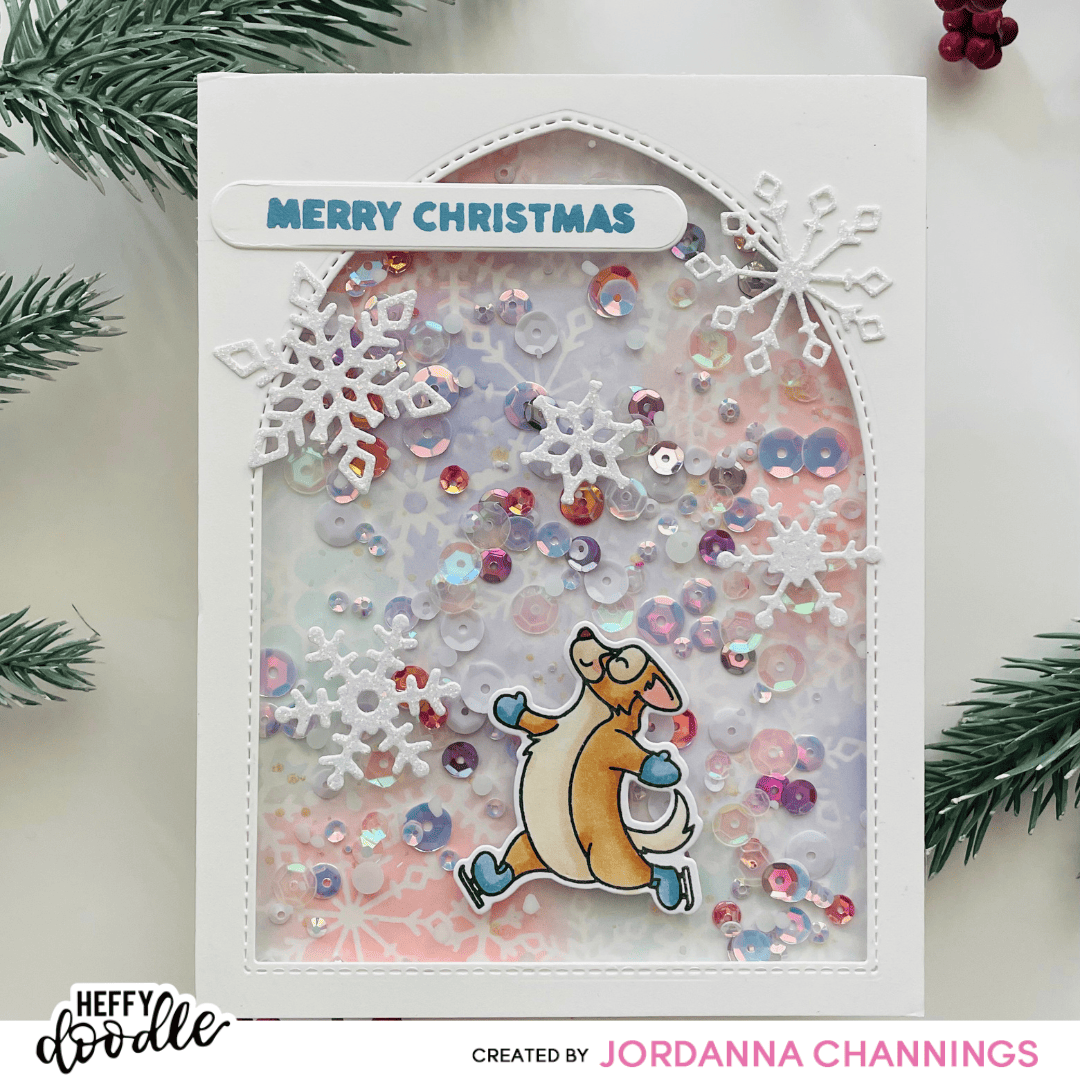 This card turned out so soft and pretty and that ice skating pup is sure to bring a smile to someones face on Christmas Day!
Thanks so much for joining me and see you again soon!
Jordy
Follow me on Instagram/Subscribe to my YouTube Channel