May 4, 2020
Copic CAS Scenes: Have a Lava-ly Day!
Hello, Heffydoodlers! I'm back today with the next in my Clean and Simple (CAS) series. For the next few posts I will be using the Masquerade Stencils as a frame to create some Copic coloured scenes, showcasing a variety of the Heffy Doodle stamp sets. Today's lava-ly scene card features the Prehistoric Pals and Geology Rocks stamp sets with the Square Masquerade Stencil. I tried my hand at a bit of no-line colouring, which gave it an almost illustrated effect.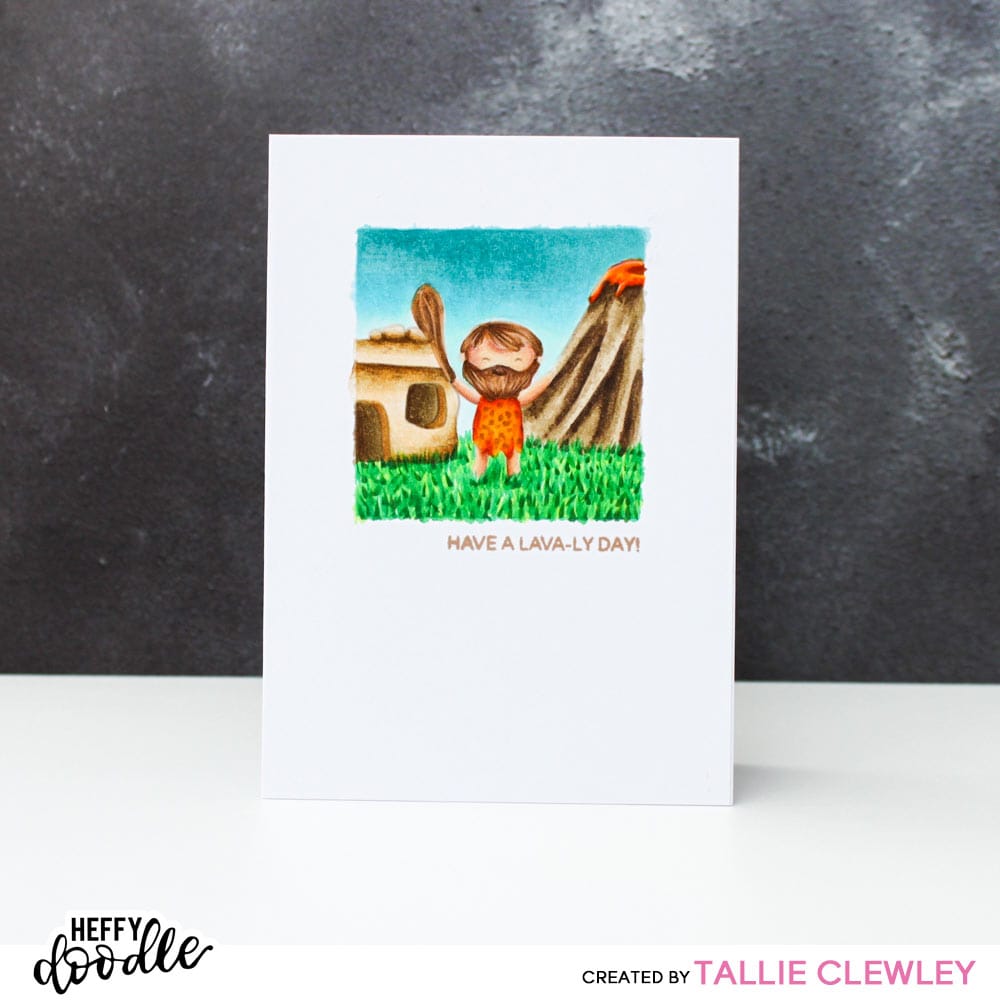 I started out by lining up an A6 card panel of blending cardstock with the etched lines on the stencil to make sure I had a centred aperture. I made little tick marks with a pencil in the corners so I knew where the scene ended. If you keep your stencil attached whilst you're stamping, it makes a great background mask! I stamped the pieces in the foreground first, so starting with the club, Mr Flintstone, the house and then the volcano. I used some Lawn Fawn Jellyfish ink to stamp in so the no-line look and used a handy piece of Heffy tape to mask the lazy way! I purposely left off inking the bottom of the volcano so I could blend it into the scene.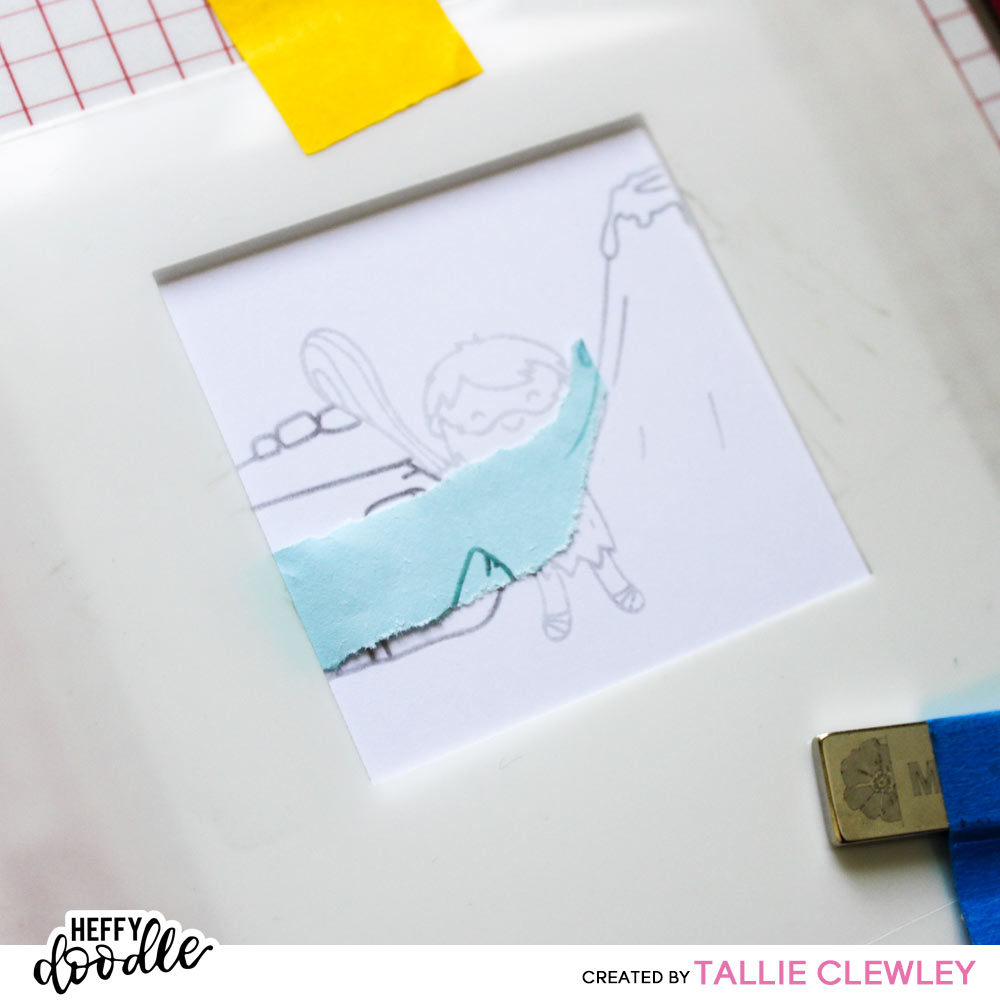 The next step before the colouring was to frame the image with some tape. I used some blue painter's tape, though I made sure to remove some of the stickiness by sticking to my jumper before putting it on the cardstock.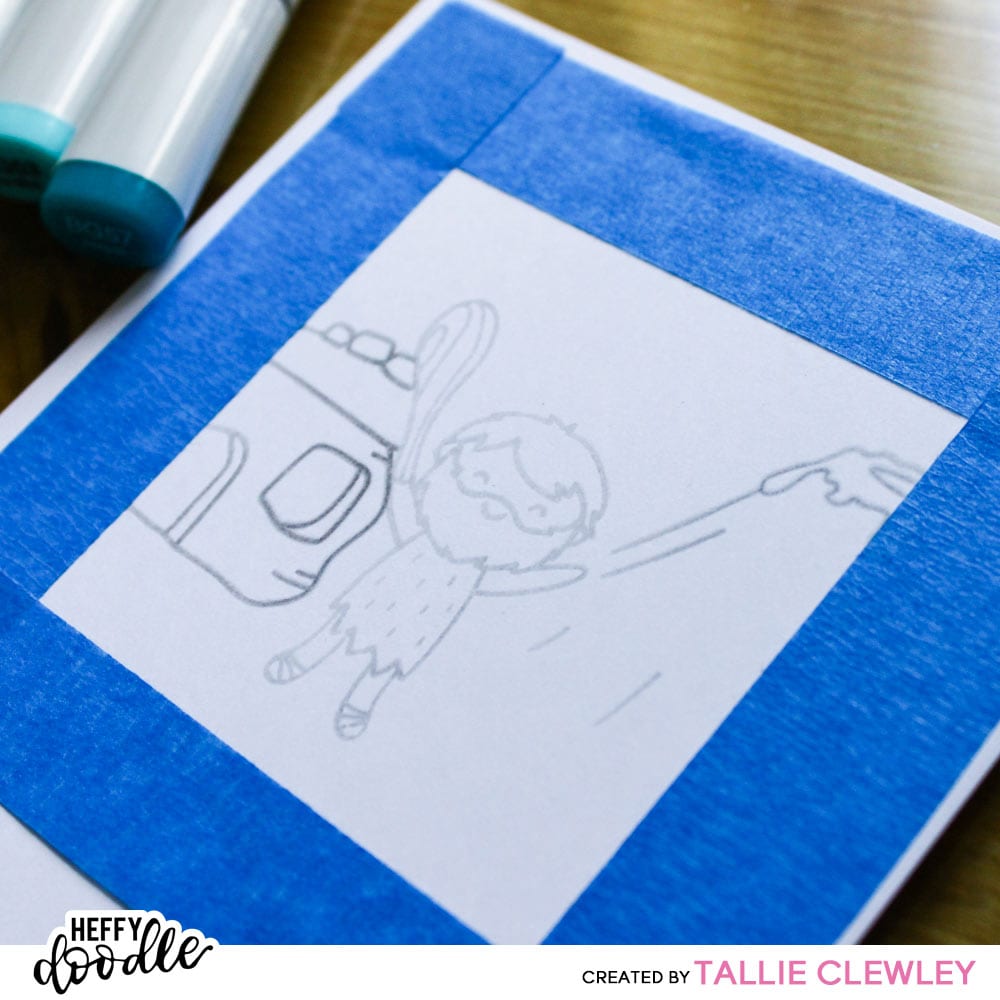 And next came the colouring! I kept it pretty simple, making sure to add more shadow than I normally would on black-line stamped images to make sure the images had dimension. I left the grass until last so I could 'flick' on a range of greens to make the individual blades of grass, making sure I got smaller in my flicks as I went further towards the background.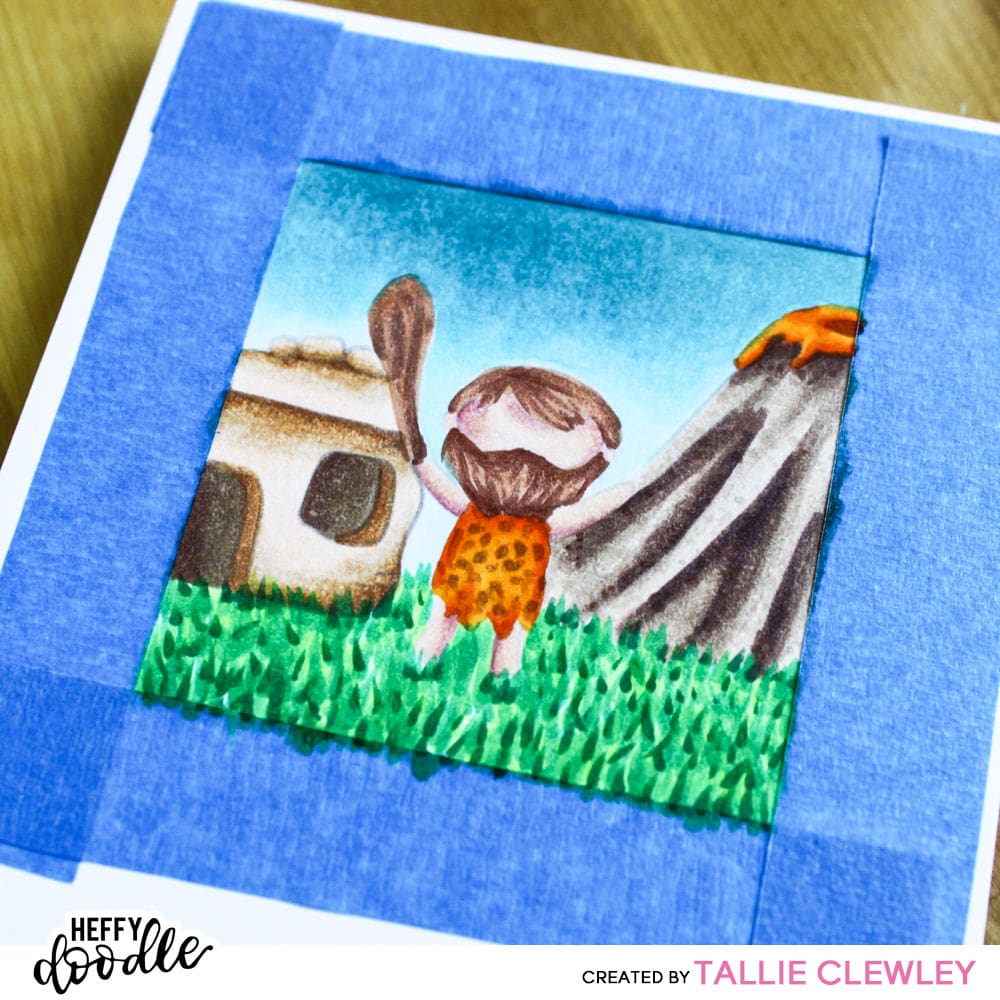 I find no-line colouring a challenge, especially with the finer details. After removing the tape and seeing the wonderful fuzzy edges where my markers bled slightly under the tape, I used my Prismacolor pencils to add some of those finer lines and shadows.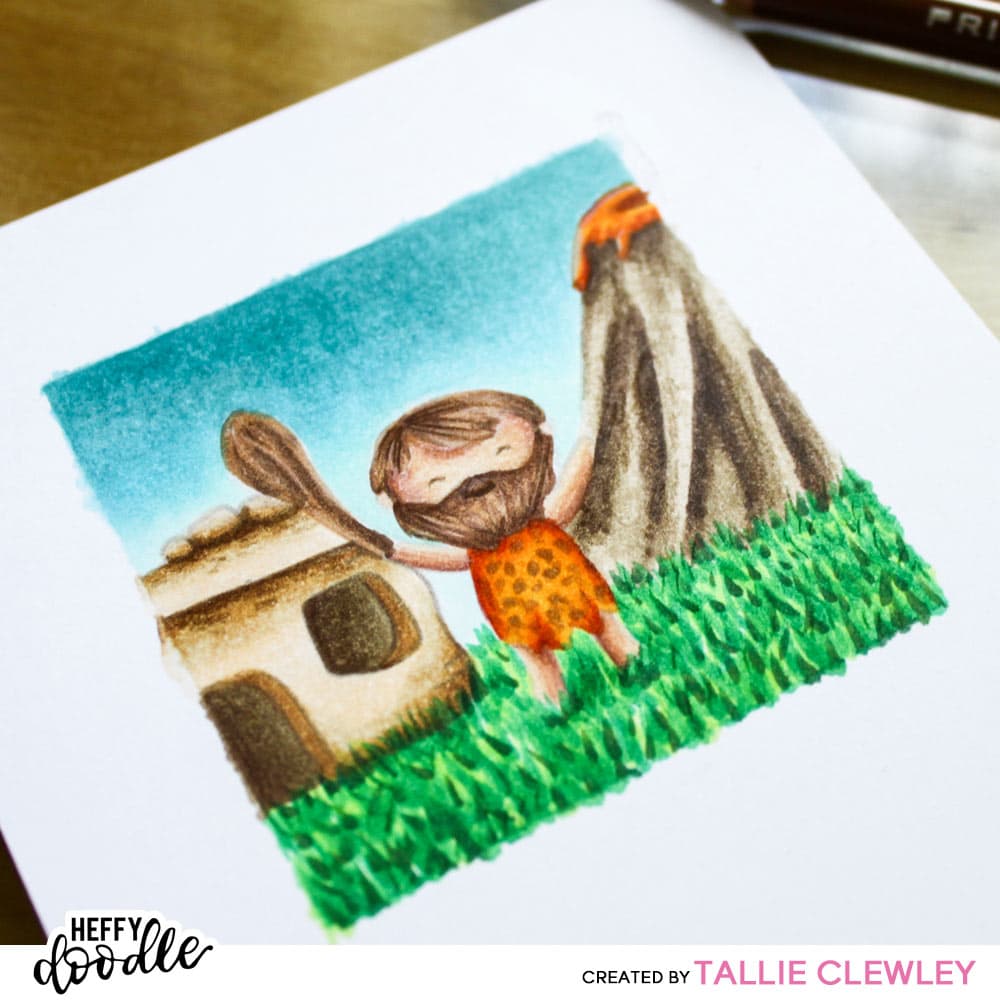 The final step was to stamp the coordinating sentiment from the Geology Rocks stamp set in some Lawn Fawn Doe ink.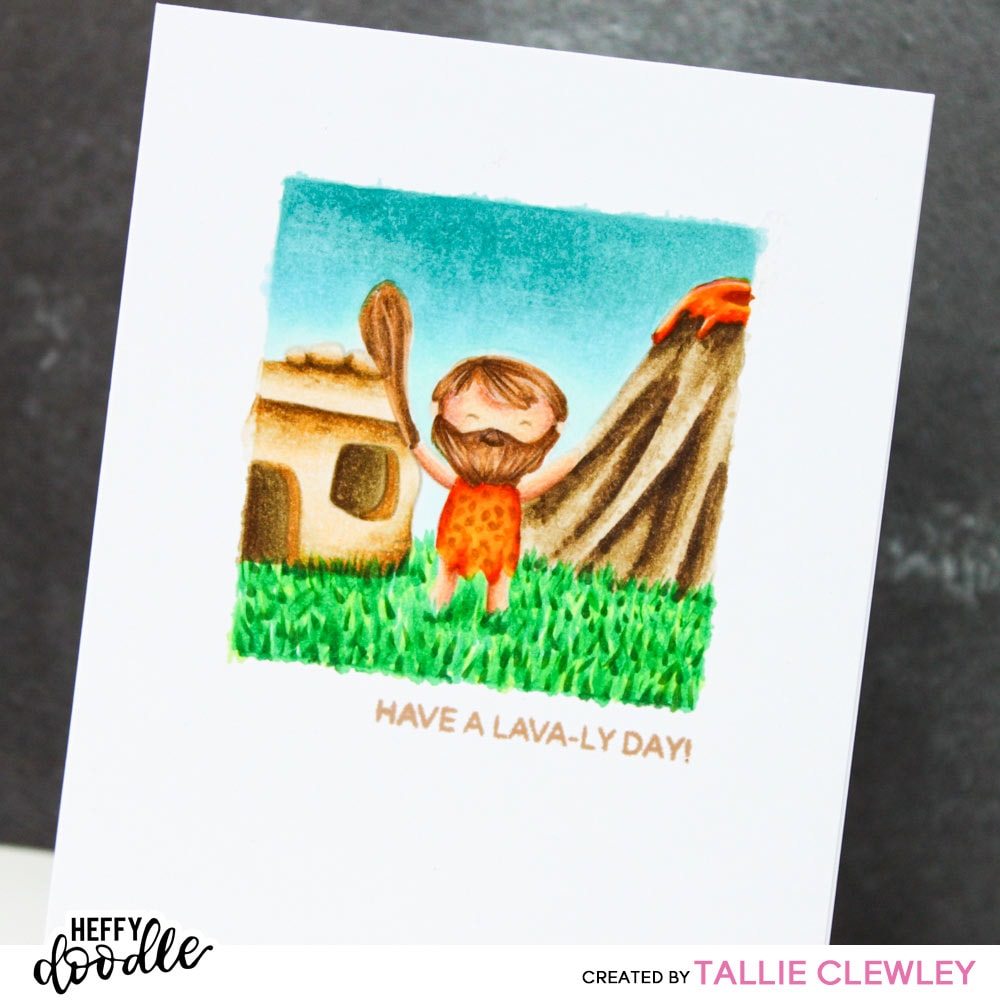 I love the soft effect this gave!
Thanks for reading. Stop by in two weeks to see the next installment featuring a King of the Jungle!
Tallie