October 23, 2022
Combining Colouring Tips, Cosy Crafting & Gaming!
Hello crafty friends! It's Morgan here to show you a few neat tricks I've learnt with Copic markers, and how to combine new stamps with old stamps. Today I've also mixed in all of the above with my love of video games! So let's dive into the world of Copic colouring and Stardew Valley; the perfect pair we just didn't know existed yet. Check out the video below for all the fantastic crafty fun, and scroll down to check out the supplies list for this project.
Sometimes inspiration can strike when you least expect it – that's exactly what happened with this project! I've been spending lots of cosy Autumn nights curled up in a blanket either colouring with Copic markers or having a wee relaxing gaming session with the Nintendo Switch and my favourite game at the moment: Stardew Valley. So I thought, wouldn't it be great to combine the two, and use some of my older Heffy Doodle goodies with the newer released items?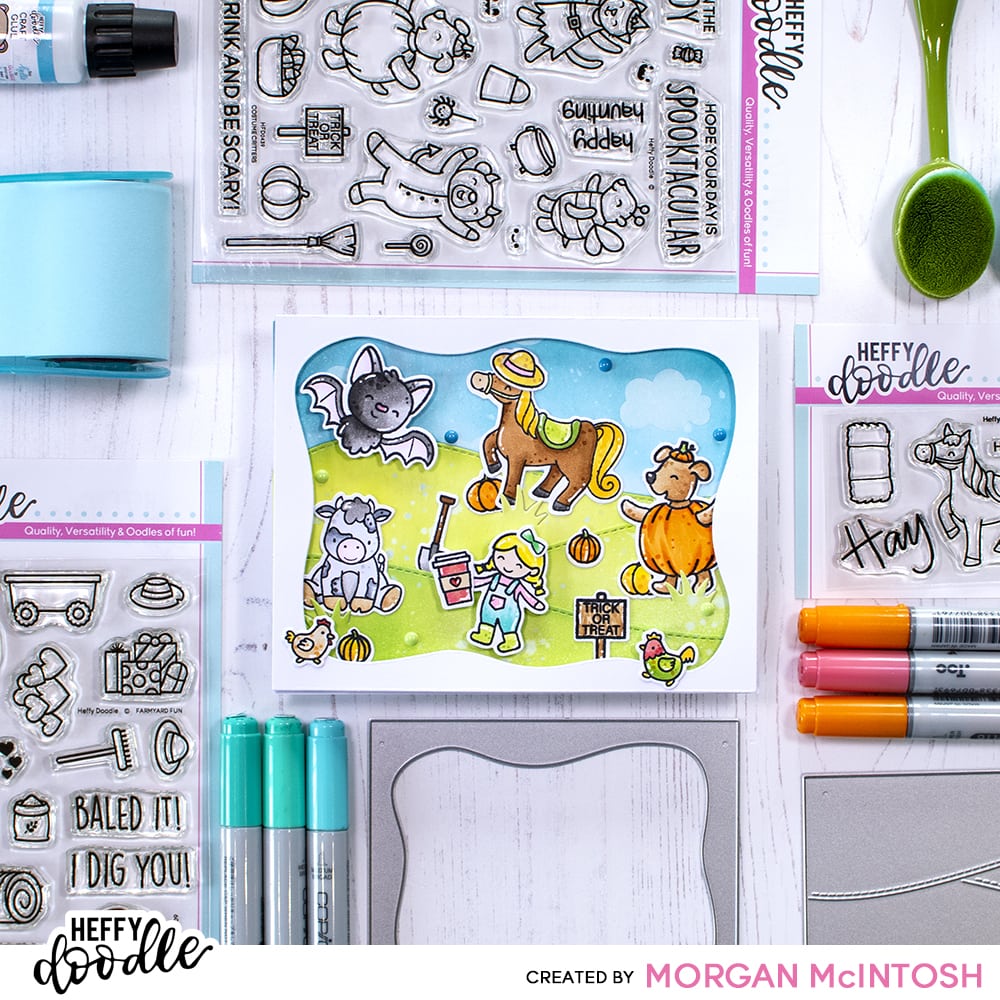 Heffy Doodle Supplies Used: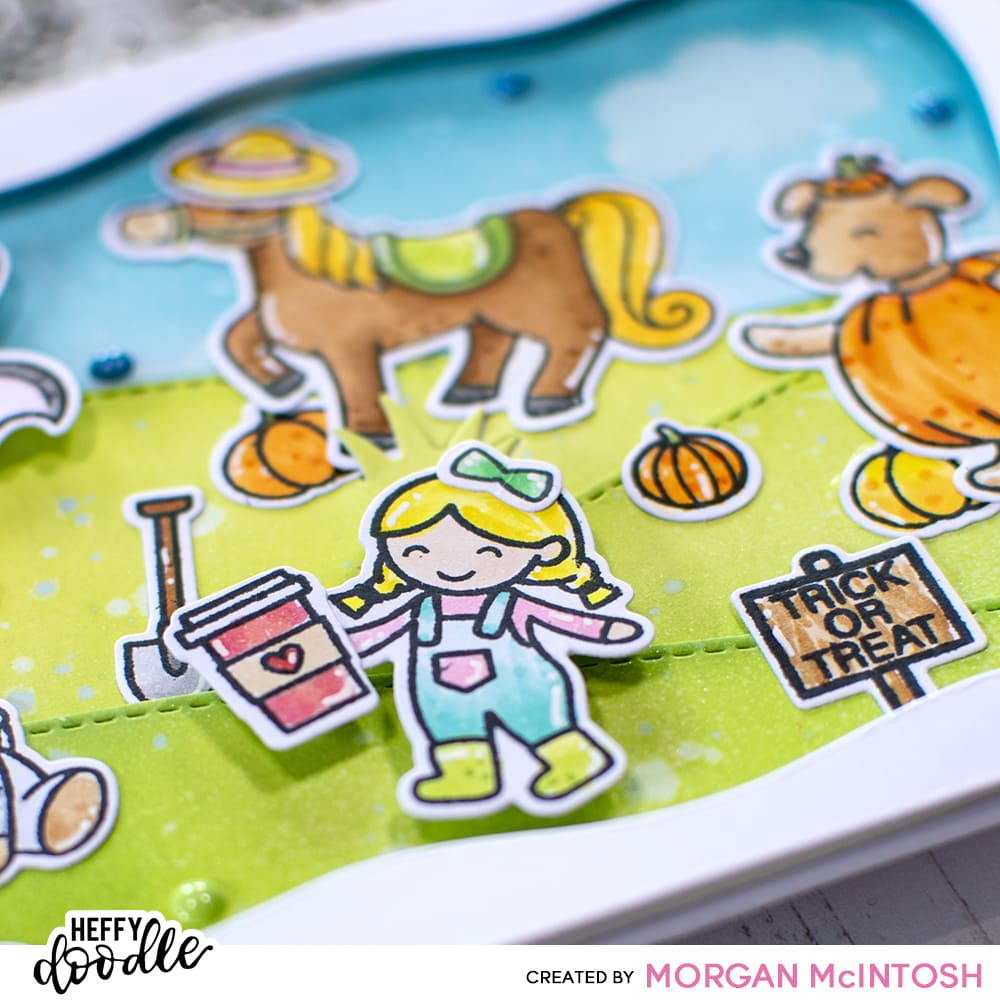 Other supplies used:
Copic Markers: YG17, YG03, YG00, Y17, Y15, Y08, YR16, YR15, YR07, YR04, E37, E35, E33, E31, E11, R35, R27, R22, R17, R11, BG15, BG13, BG10, RV10, RV000, T7, T5, T3, T1, C1, C3, C5, C7
Distress Oxides: Broken China, Twisted Citron, Mowed Lawn, Rustic Wilderness
Distress Inks: Picket Fence
White Gel Pen
Reverse Tweezers
MISTI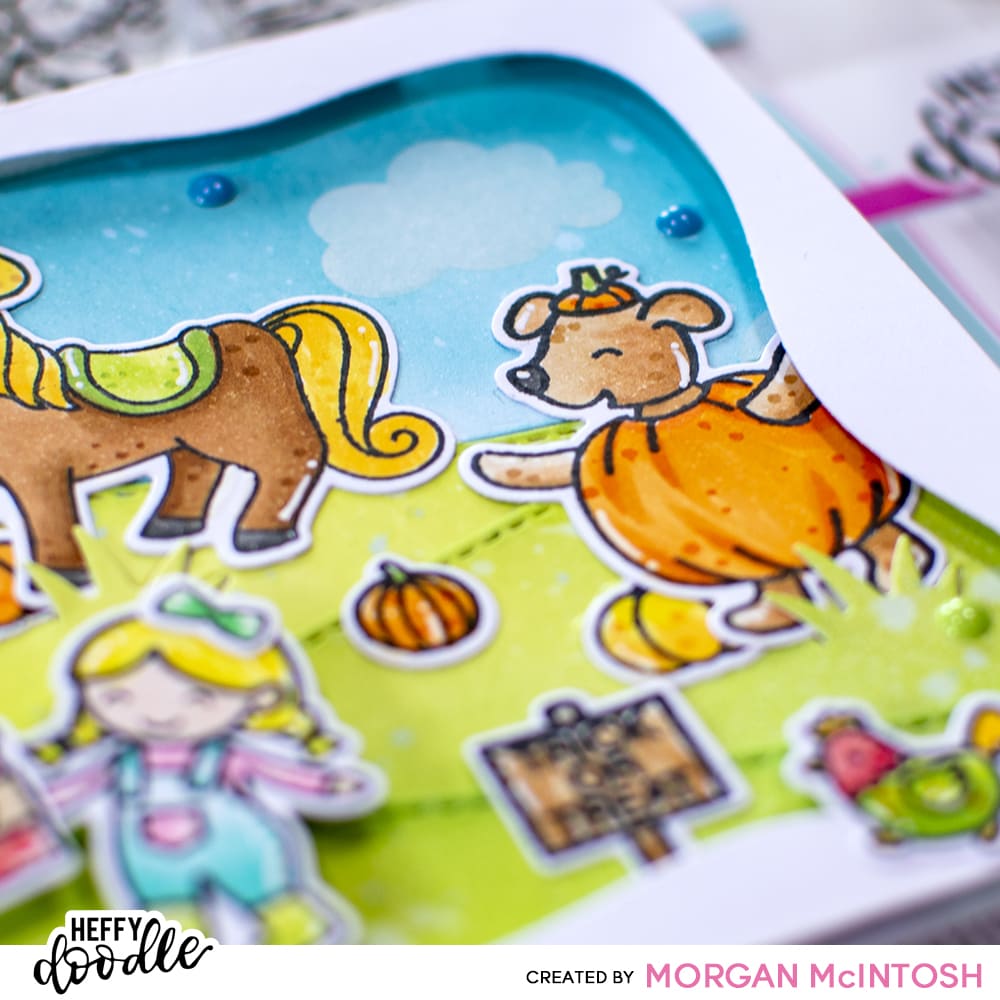 How adorable is this wee dog from the Costume Critters stamp set?! He was so much fun to colour in – be sure to check out the video over on YouTube to get some Copic colouring top tips!
The greys Copic markers are some of my all-time favourite markers to use! Check out the Toner Greys on this super sweet bat from the Let's Hang Out stamp set. I'd recommend getting a set of just 3 grey Copic markers added to your stash if you haven't already, or if you're debating on which markers to get when starting your collection. They are brilliant for learning and perfecting your alcohol marker blending techniques!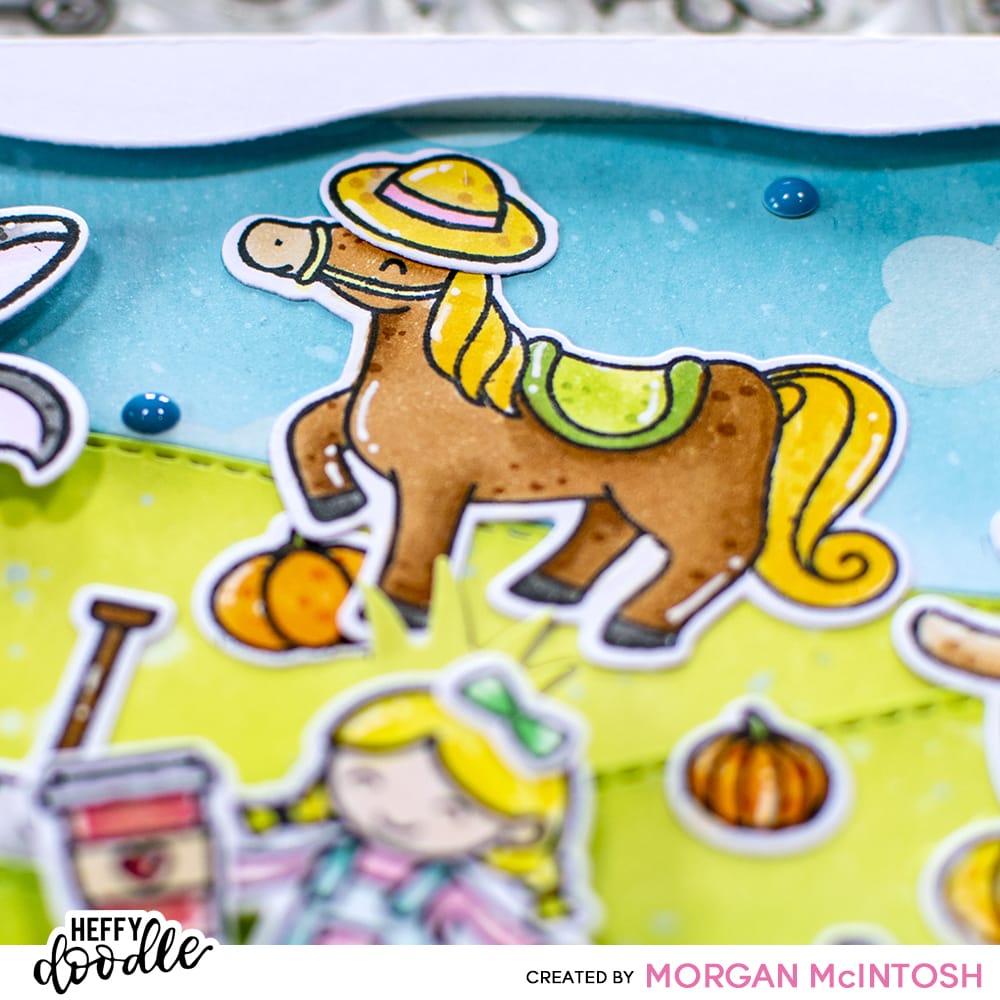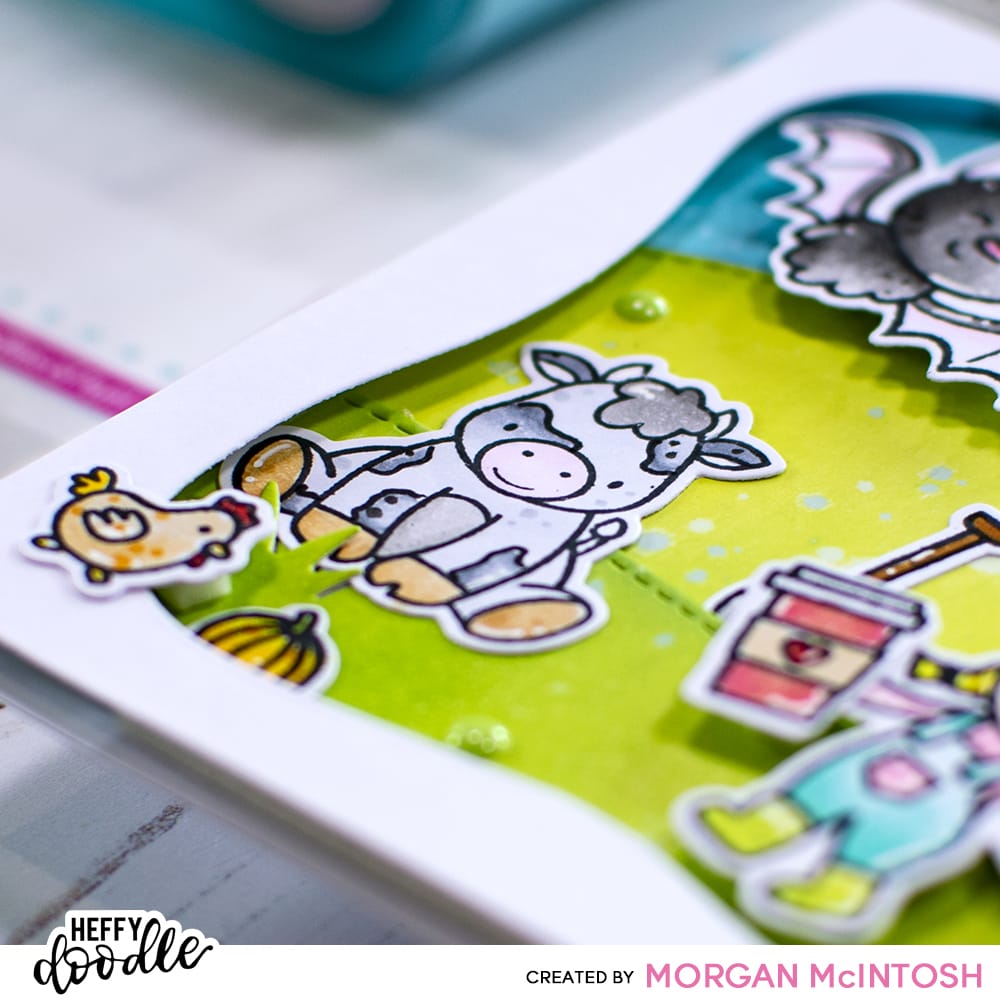 Thanks for joining me today! I hope you've learned something new or rediscovered a stamp set that you've not used in a while. It has been much fun to combine beginner crafter tips together with my love of cosy games and papercrafts for you all!
Until next time dear friends, Happy Crafting!
Morgan
-XOXO-