June 28, 2021
Alien Shaker Birthday Card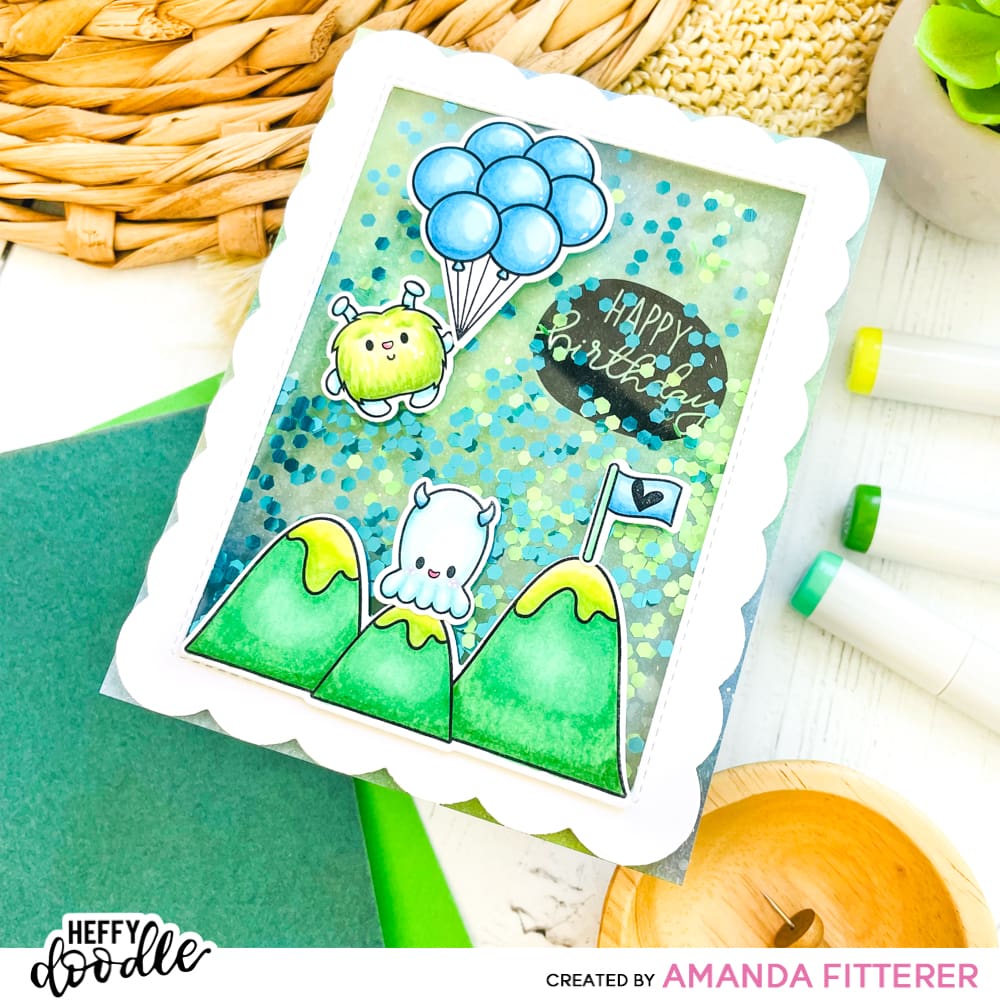 Hello there, my Heffy Doodle friends!  I hope you're having a wonderful day so far!  I've been trying to find some crafty time in the midst of the kids being home for the summer!  Love when they're home, but it sure does make it tricky to get anything done around the house and in the craftroom!
Luckily, I have the cutest stamps to inspire me!  For this blog post, I'm excited to share this birthday shaker card with you!  I've mixed and matched with Popping By, Highland Honeys, and You're Weird stamp sets.
To create this card, I'm going to create a light galaxy background.  I am blending Acid Wash, Pop Art, Limewired, and Fog with blending brushes.  After the blending is finished, I can spritz some water and flick some white acrylic paint on it.
While that dries, I'm going to die cut my Scalloped Imperial Frame.  This die makes creating a shaker card so easy!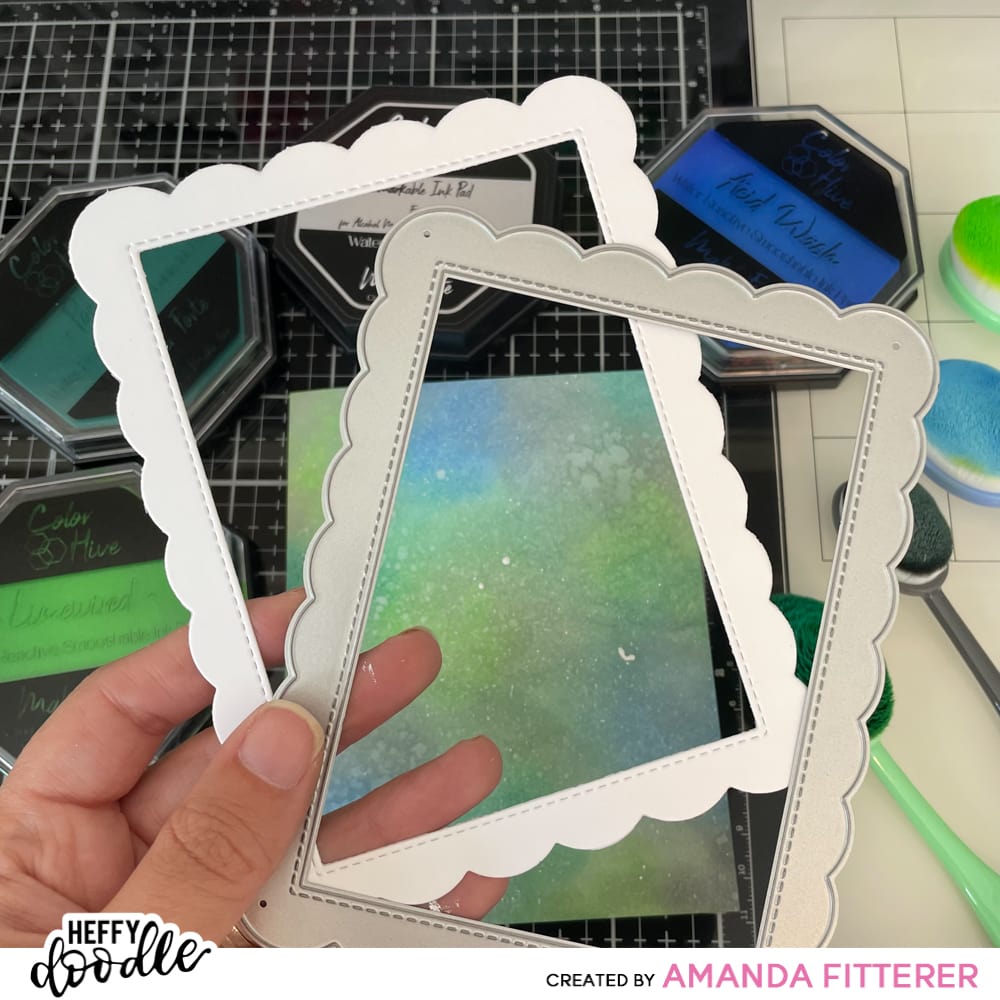 Now that I have that ready, I can go ahead and stamp my images from the Popping By, Highland Honeys, and You're Weird stamp sets with black ink.  I'm using the Color Hive Remarkable Ink, but any alcohol ink-friendly ink would work.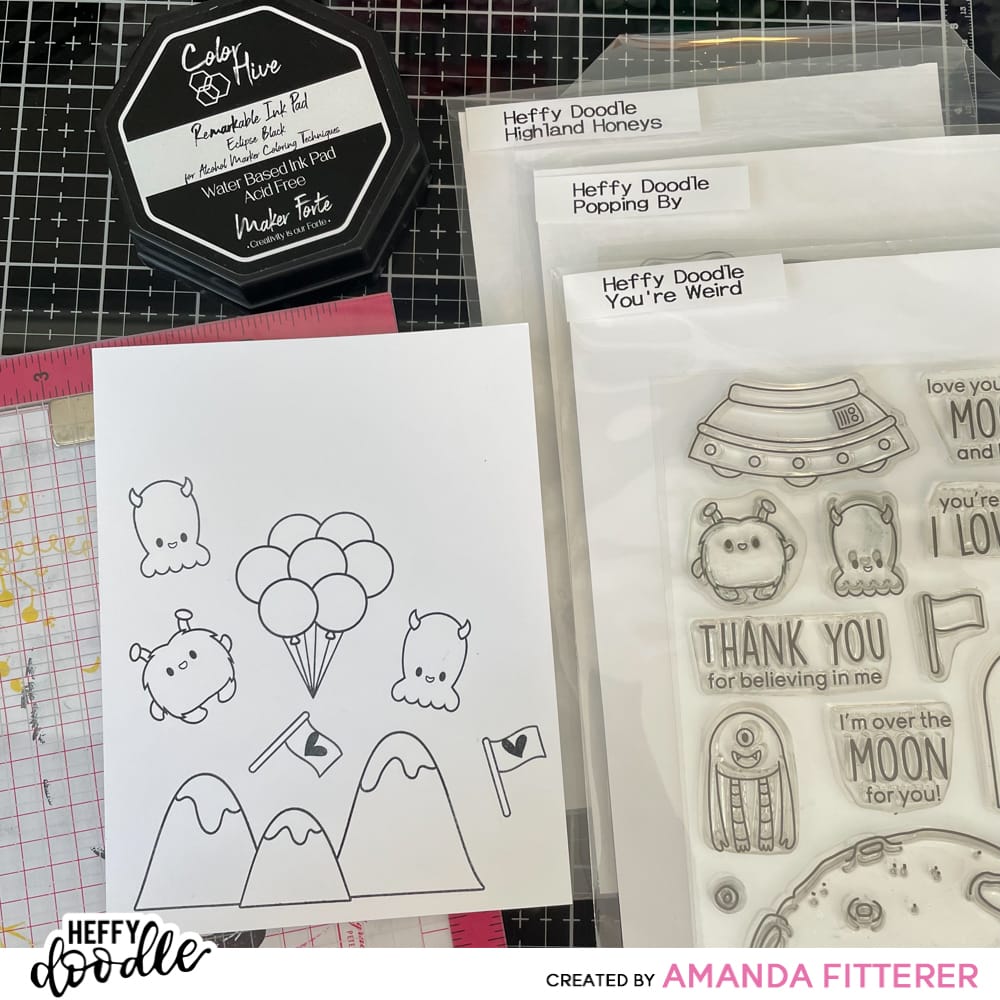 Now, I can get to coloring with my Copic markers.
For my sentiment, I am using the Pebble Sentiments with black ink.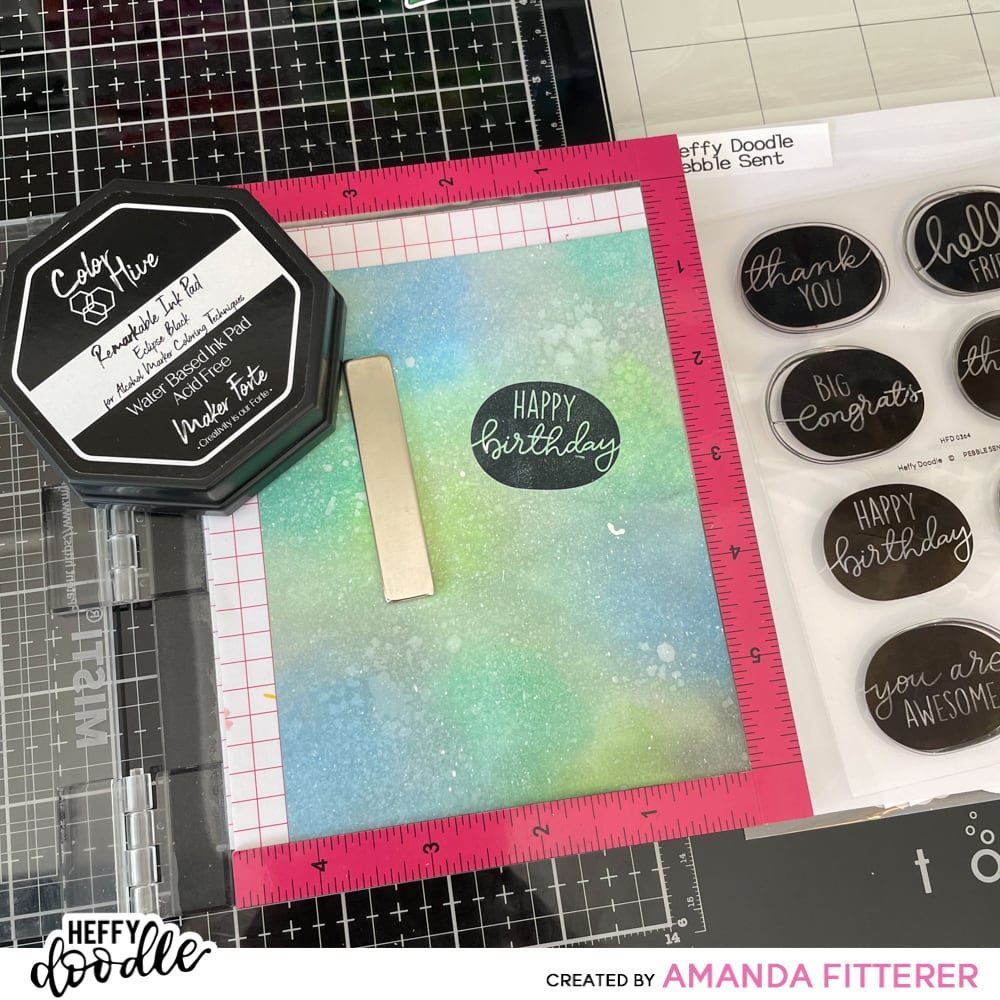 After die cutting all of my stamped images, I can get started on creating the shaker portion of the card.  The best foam tape for creating shaker cards is the 3mm Deep Foam Tape.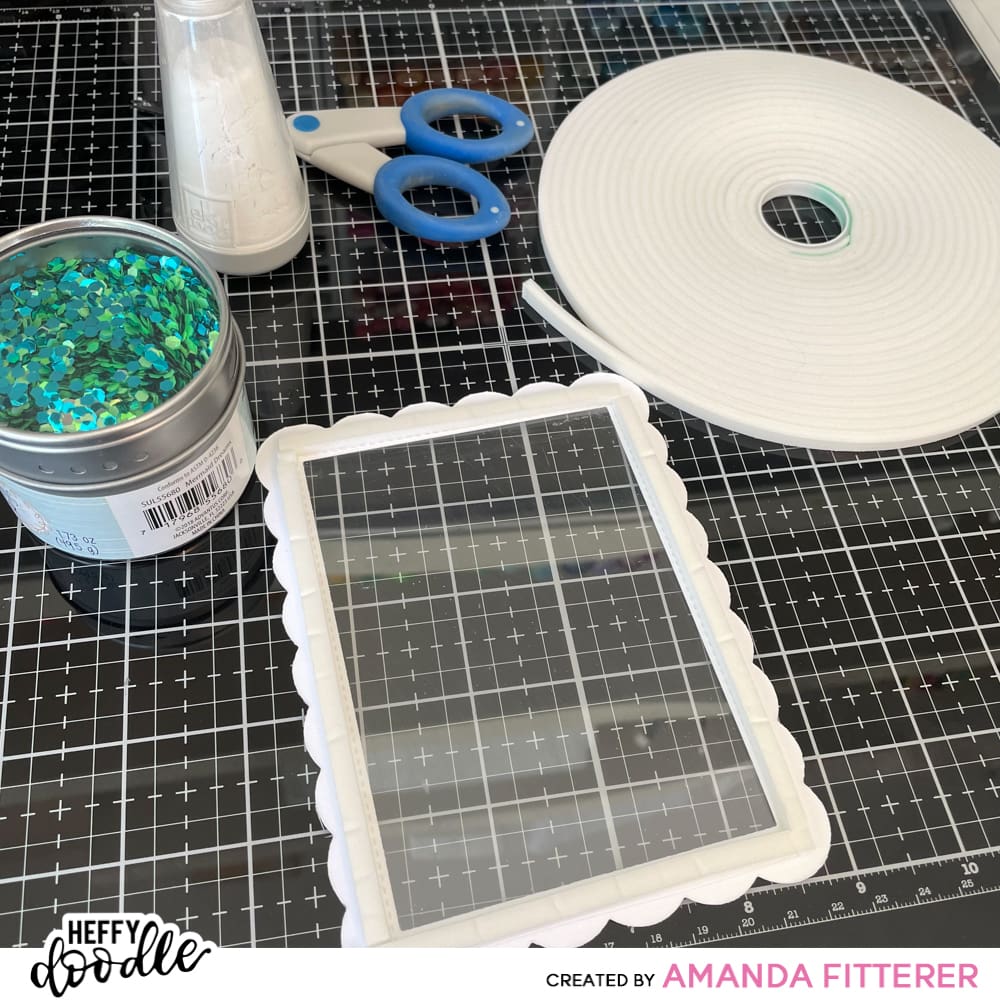 Once that's done, I am ready to start assembling my card!  I attach my galaxy background to my shaker frame and then use 3D foam squares to attach my stamped images to my card front.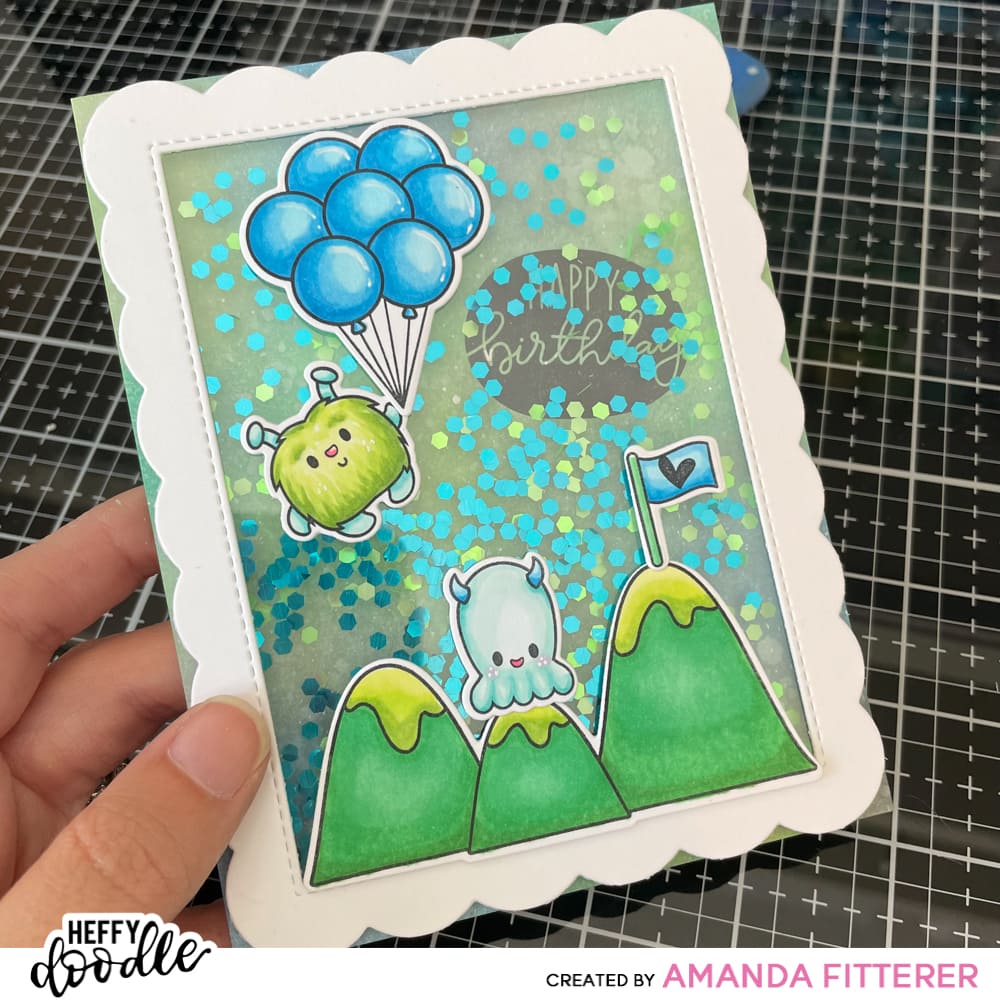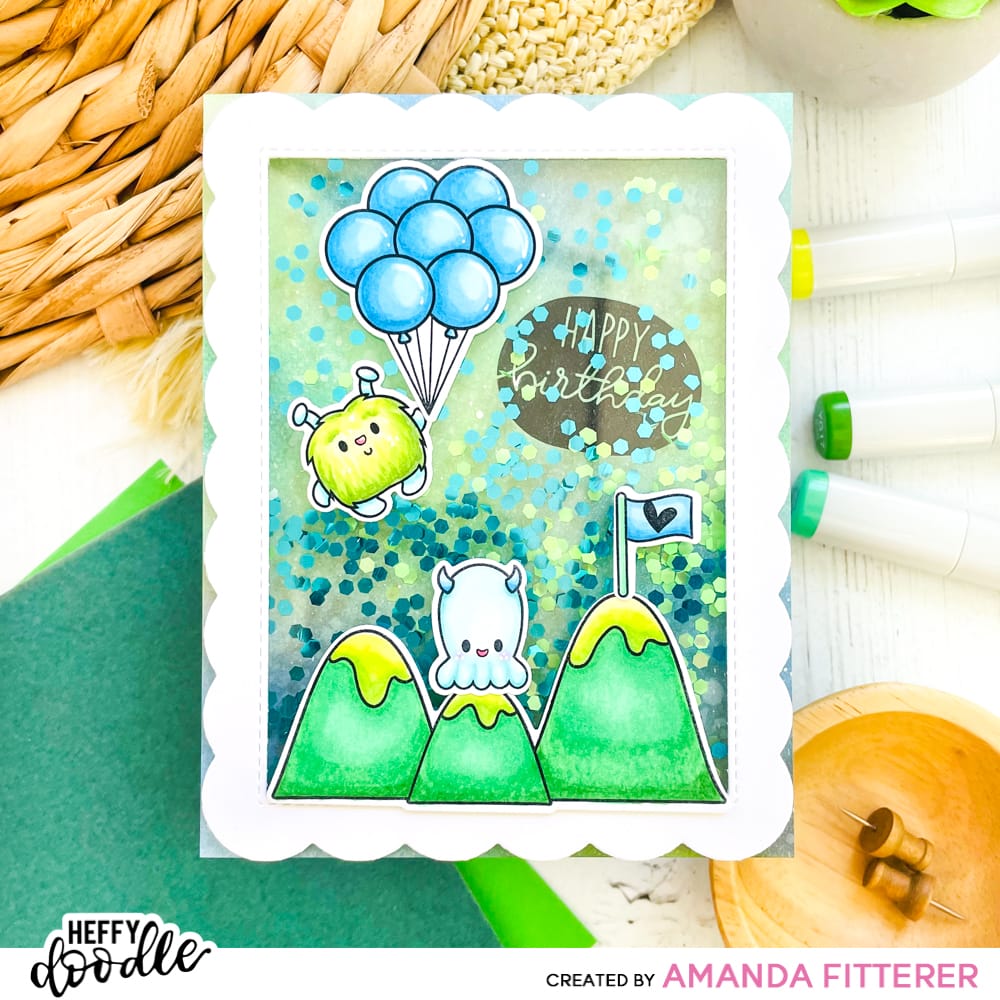 That's it for me today!  I hope you've enjoyed this blog post and find some time to get crafty today – or maybe you also need to wait until the kids go back to school!!  😉
Hugs, Amanda