July 11, 2017
A Celebration, Some Inspiration & An Invitation!
Hello Heffy Doodlers!
We have some exciting things to share today – a celebration, some inspiration and an invitation! Can you tell that we love rhyming just as much as we love puns!?  🙂
LET'S CELEBRATE!
We have now passed ONE HUNDRED Kickstarter supporters – and we are thrilled! WooHoo! Not only have we passed the 100 mark, but we have raised over £6,000 in funding, which is simply outrageous – in the good kinda way! The campaign has been live for little over a week, and we are still smiling from the awesome response from everyone! If you haven't placed your order yet, there is still time – and remember, the payment will only be collected after the Kickstarter ends (after pay-day – YAY!)
INSPIRATION
Have you had a chance to check out more of the Heffy Doodle website yet? Not only do we have this blog to keep you up to date, but please also keep an eye on the project gallery which links to lots of awesome projects across the web!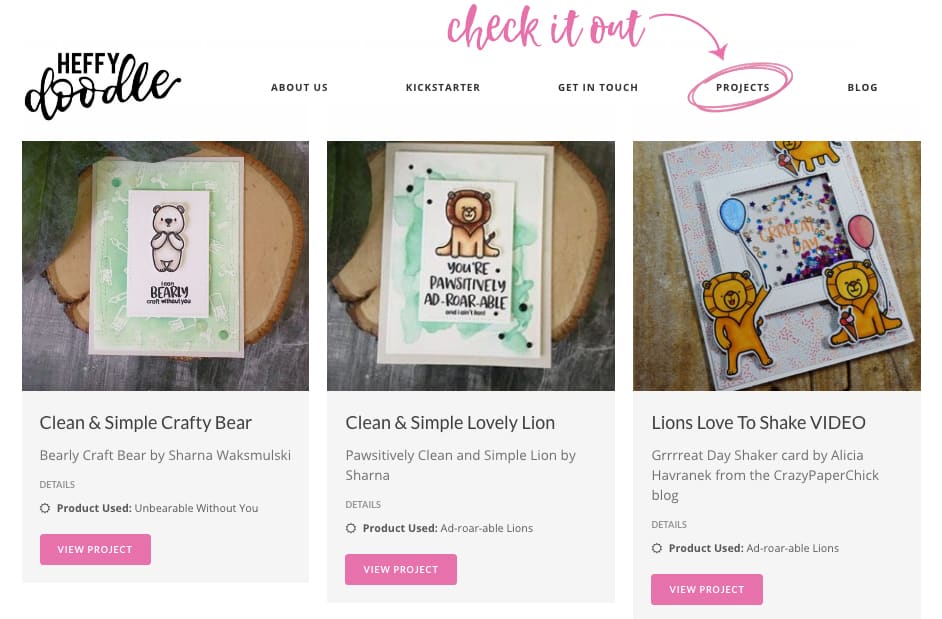 We will be keeping an eye out for Heffy Doodle projects and will be adding these to the gallery so you can have a one-stop-shop for Heffy Doodle inspiration. We were so delighted to see a video tutorial from the CrazyPaperChick Alicia,over on her YouTube channel. Why don't you take a look!
We also have a few more videos to share with you in some future updates so you can see more of our stamps and dies in action!
Join us for a hop!
We have some BIG excitement planned for this weekend – so go grab a pencil and mark it in your calendars! On Saturday 15th July, at 12 noon, we will be kicking off a mega BLOG HOP right here on the Heffy Doodle Blog. Join us and some of our supporters as we share bag loads of inspiring projects using Heffy Doodle products! Each blog post will link to the next blog so you can easily click your way from one project to the next. Don't forget to leave a comment on each blog so you can be in with a chance to win a prize!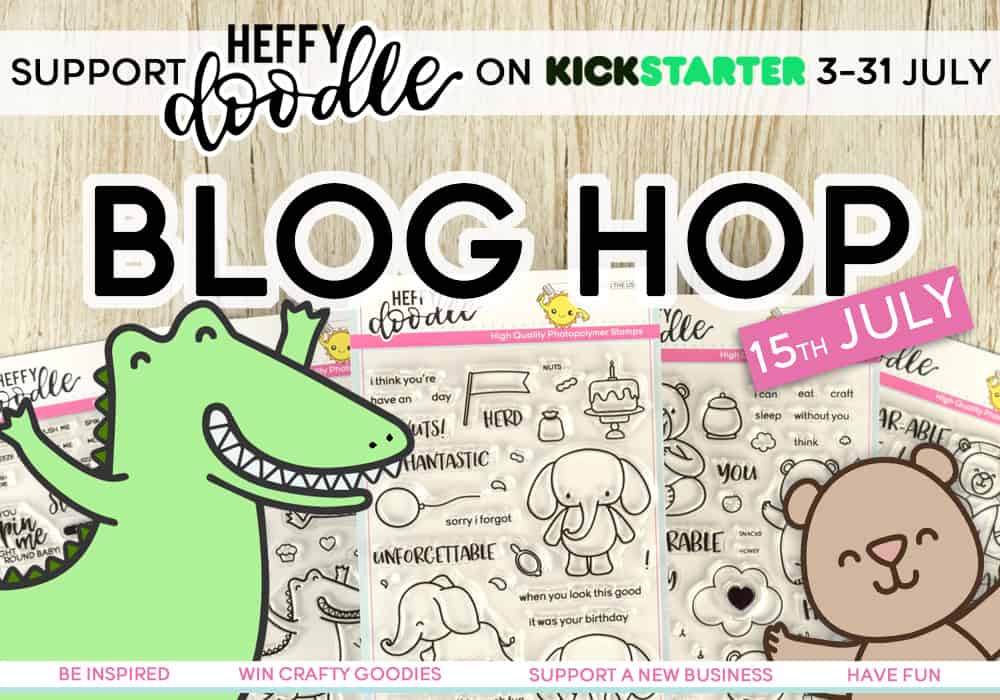 If you haven't already – please consider telling your crafty friends about Heffy Doodle! To make it easy for you, why not click the button below to share our Kickstarter campaign with your all Facebook friends! Happy Crafting!