January 21, 2018
Shine Like A Diamond!!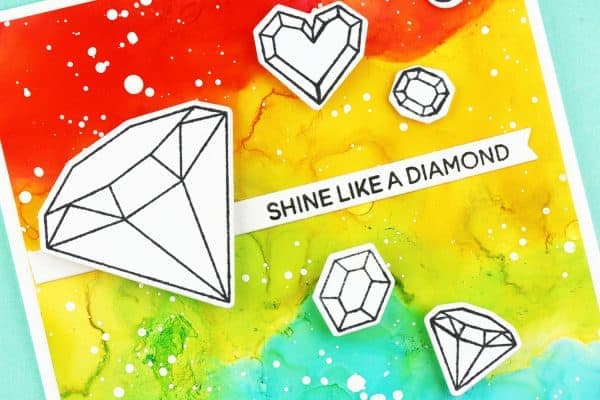 Hi!  I'm Jeanne Jachna and I'm so excited to be a guest designer this month at Heffy Doodle!    I have lots of hobbies,  but I am completely captivated by paper crafts.  I can't resist a new set of stamps, colorful pattern paper or getting my fingers inky!   I love die cuts and adding lots of layers, but I've been known to mix things up playing clean and simple. You can see more of my designs here on Instagram or on my blog A Kept Life.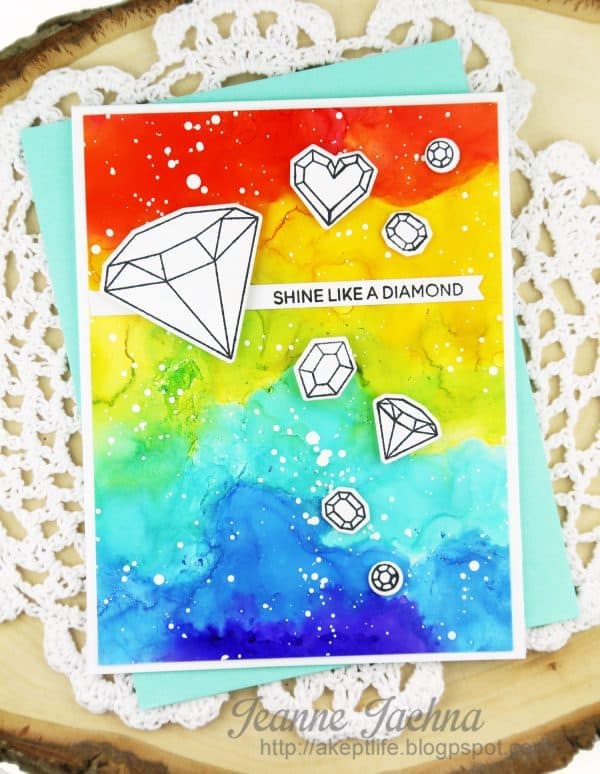 Today I'm playing with the Geology Rocks Stamp Set and coordinating Geology Rocks Dies.  I know that not everybody likes to color and have found that leaving stamped images "as is" can have lots of dramatic impact if placed on a colorful background.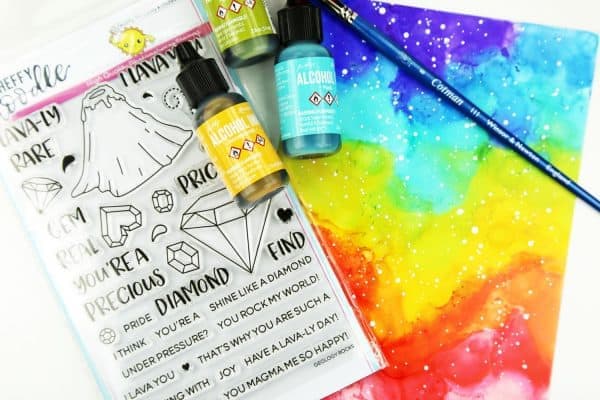 I created this card by creating an alcohol ink background on YUPO paper.    I like to use a paint brush to move the color around.  I always rinse my brush in rubbing alcohol between colors to keep them from mixing together and becoming muddy looking.  When the alcohol ink is dry I splatter the background with white ink to add more contrast and interest.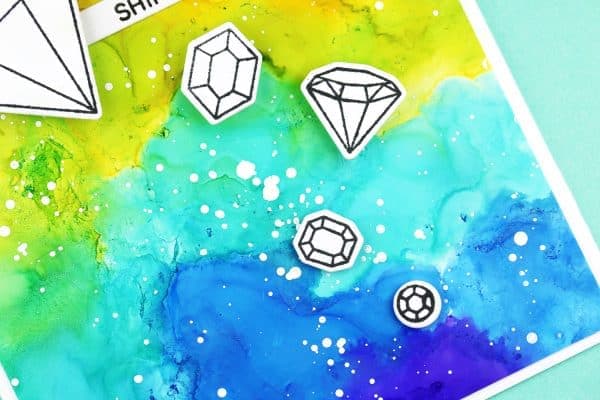 I adhered the die cut gems with adhesive foam tape for more dimension.  Because they are uncolored they have enough contrast to hold their own against the bright background.   The uncolored images would also look great on a distress ink or watercolor background!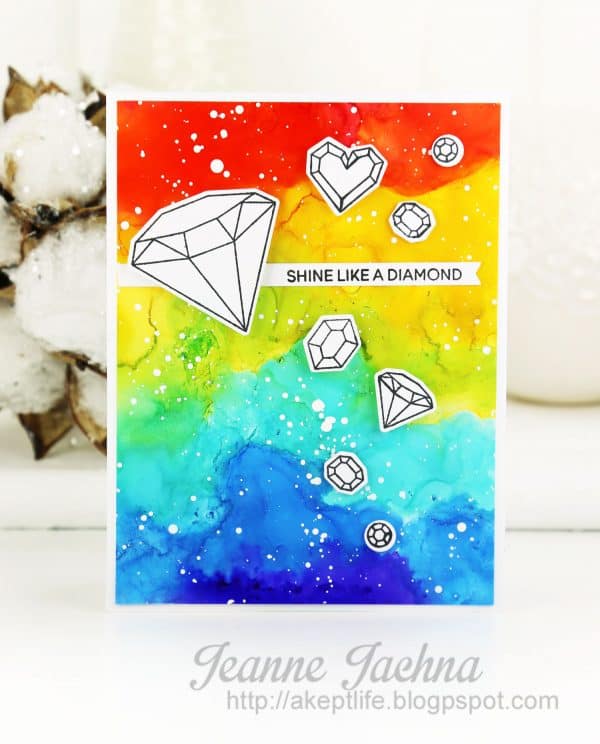 I hope you'll try leaving your stamped images uncolored and see how wonderful they can look "as is".   This set has so many possibilities!  I hope you'll stop back on the 28th when I'll be posting  another design made with the Geology Rocks set!  Have a great day!