July 30, 2019
Zooming By To Say
Hello, Tallie here. Today I'm sharing some more galactic inspiration with the new release! Since I saw the big moon from the You're Weird stamp set, this card has been screaming to be made! Paired with the astronauts and planets from the Spaced Out set, this scene came together fast.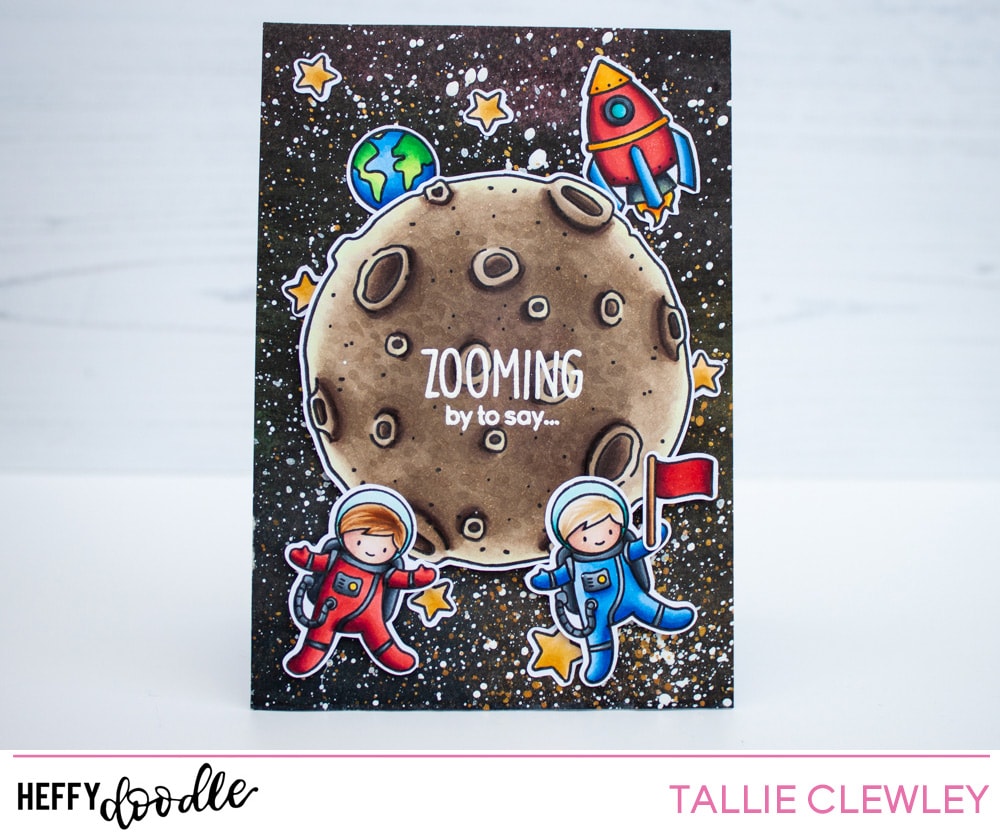 I started out with an A6 watercolour background panel, painting on a a wash of purples, greens, blues and yellows with my watercolour paints. I used several layers, finally adding the last layer in black to give it that galactic look. I used a mixture of gold and white acrylic paint, slightly watered down, to splatter on some spots for the stars. I definitely went overboard on this one!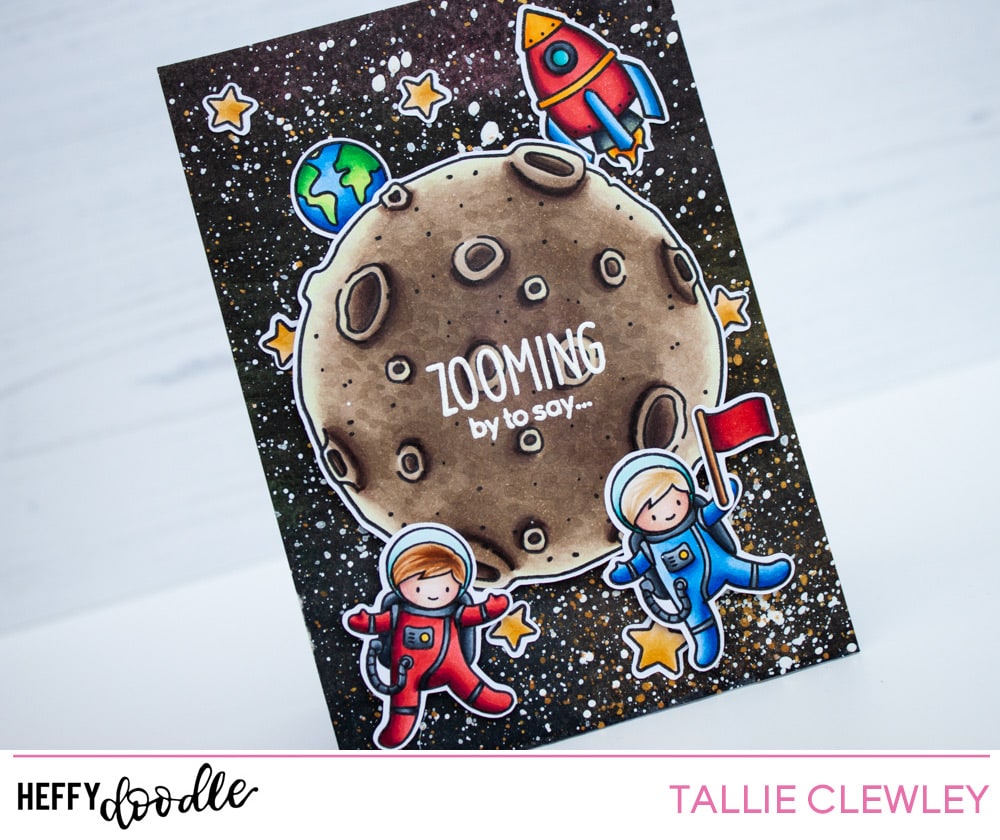 Whilst the background was drying, I stamped out the moon, planets, stars and astronauts from the You're Weird and Spaced Out sets. The moon stamp is actually only half of the moon, so I just lined it up and stamped it twice. I coloured these all in with my Copic markers. For the moon, I made sure to add some Y00/Y02 around the edges to give some reflected light from the sun that's billions of miles away. E40s are great for this. If was was to re-do this card I'd perhaps make the centre of the moon even darker, just to help the sentiment pop. I cut these out with the coordinating dies, or in the case of the moon, fussy cut it out.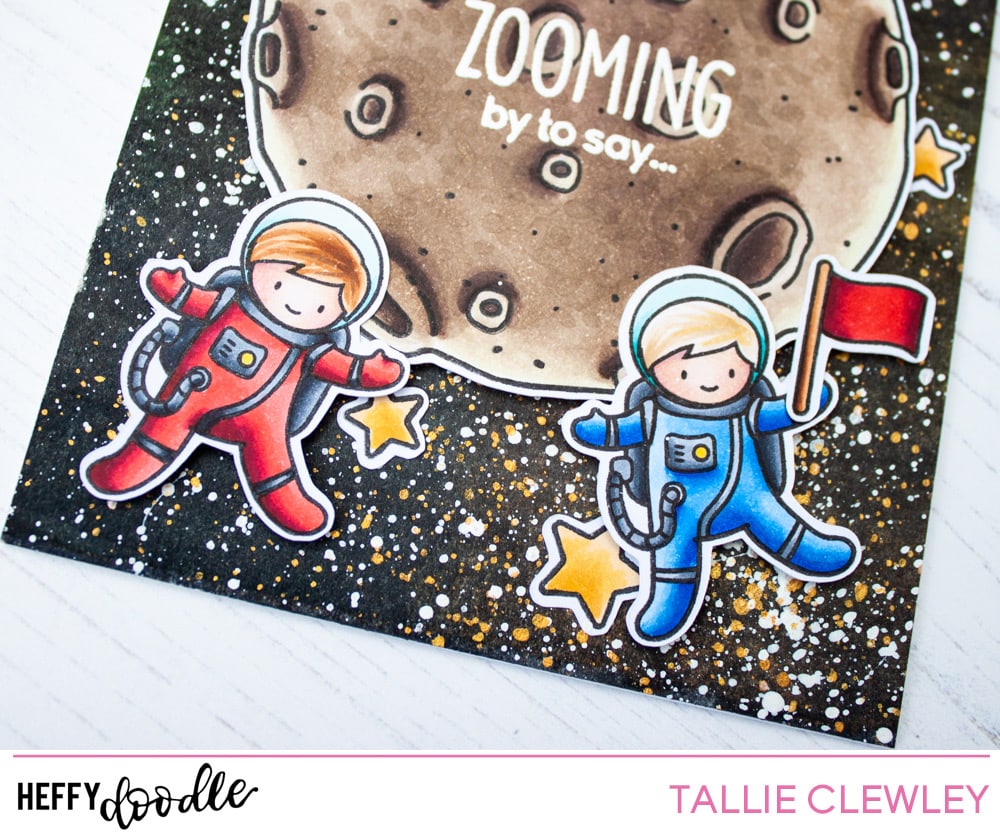 I white heat embossed the sentiment from the Spaced Out set on the centre of the moon, mounting the various pieces of the scene with some foam tape to the background panel.
This one would make a great masculine/boy card or for someone who loves space. It can also be customised in terms of hair colour for the recipient.
Thanks for reading, hope you were inspired!
Tallie