July 8, 2019
You're Weird and I love It!
Hello crafty friends! Tallie here. The new release is almost here so I'm sharing a card today featuring my most favourite character from the new release – the one eyed alien from the You're Weird set. You know the aliens in Toy Story? This card was definitely inspired by them!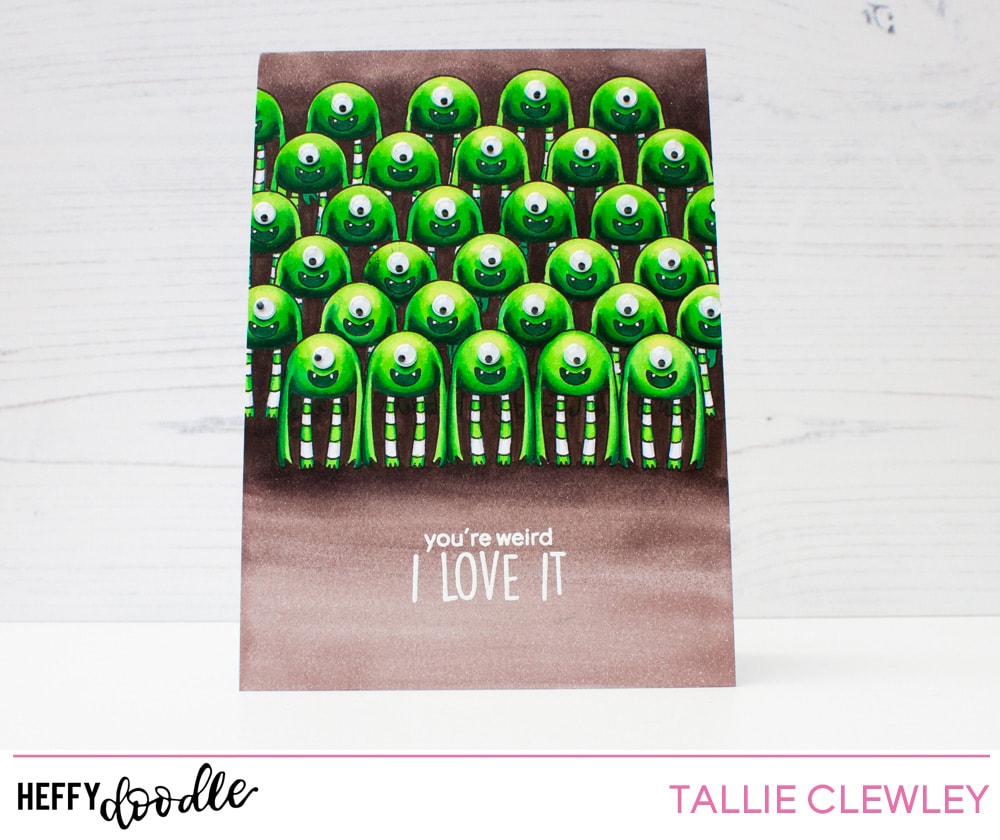 I started out by stamping the little alien guy repeatedly across the front of an A6 card base. There are 36 of them in total, so I had to create a few masks using some Heffy Memo tape. They're not all uniform spacing – can you imagine these little guys standing nicely in neat rows? Definitely not!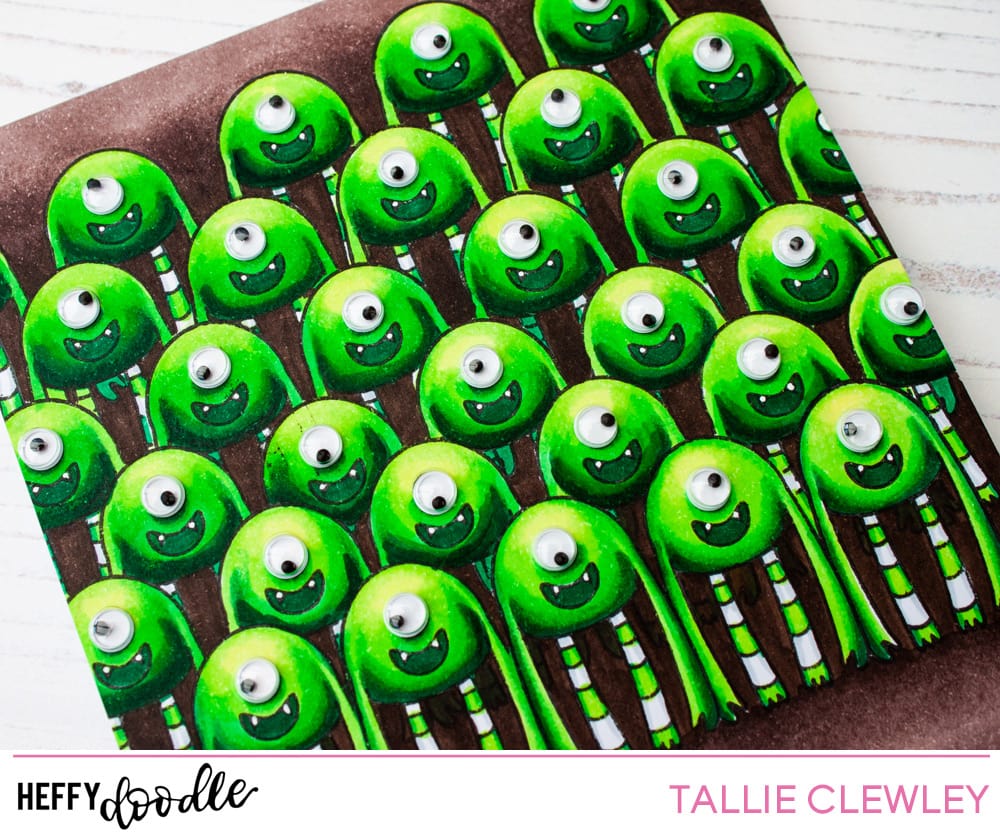 I brought out my Copic markers to colour this little scene in. I started with the background, using some E70s to give some dark contrast to the bright aliens in the foreground. I used some YGs and C markers to colour in the aliens.
For the sentiment, I white heat embossed the sentiment from the set at the bottom centre of the card front.
Of course, with all these one-eyed aliens I had to add some googly eyes!
Thanks for reading!
Tallie