August 22, 2020
You Go, Gull!
Hi Heffydoodlers! Ali here, popping in quickly to let you know that I have a new Instastory up on Instagram with a Step-By-Step for a cute interactive card using the You Go, Gull Stamp set and dies. This simple pendulum action causes the buoy and seagull to 'bob' in the ocean. Full details can be found on my story.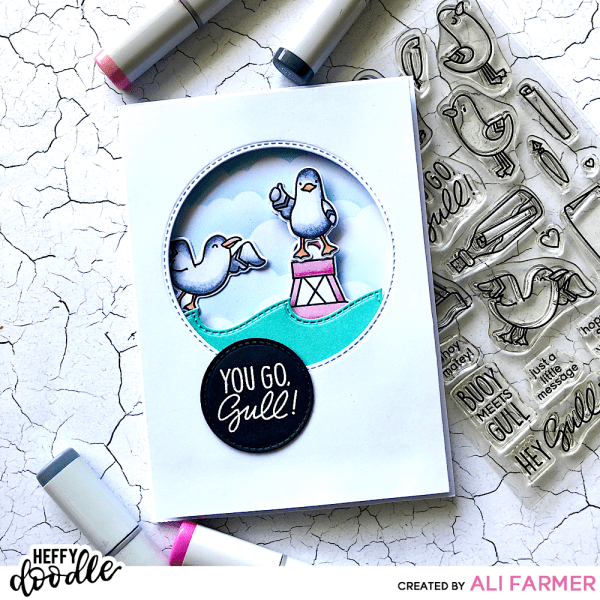 This set is full of cute gull images, accessories and sentiments and is so versatile as it can be used for both male and female themed cards.
Instagram is a great place to catch more Heffy Doodle inspiration by the team!
Ali xx