June 5, 2020
You Are My Sunshine with Davina


Hello my Heffy Doodle Friends! Davina here on the blog sharing another interactive card. I used the lift the flap stitched circle from the Fancy Nancy Die Set to create a short slimline mini scene. It's not necessarily a mini scene since it's 6 inches wide, but it isn't a true slimline.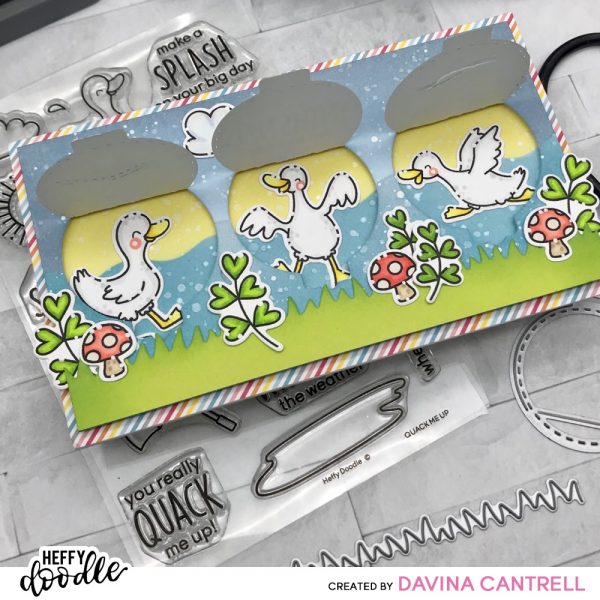 Short slimline cards are one of my favorite sized cards to make. The card size is 3.5 x 6.25 Which is about the size of my iPhone, and I love it.  I've had this great Quack Me Up set for a couple of months and haven't used it, so I felt that it was about time that I inked it up.
I started by trimming a piece of Bristol smooth cardstock to 3.25 x 6. That would leave me with a nice border of pattern paler all around my scene. With a pencil and a ruler I lightly drew some guide lines for the flap die. I started in the center, then die cut each side spacing them as evenly as possible, and using Heffy Memo Tape to hold the die in place.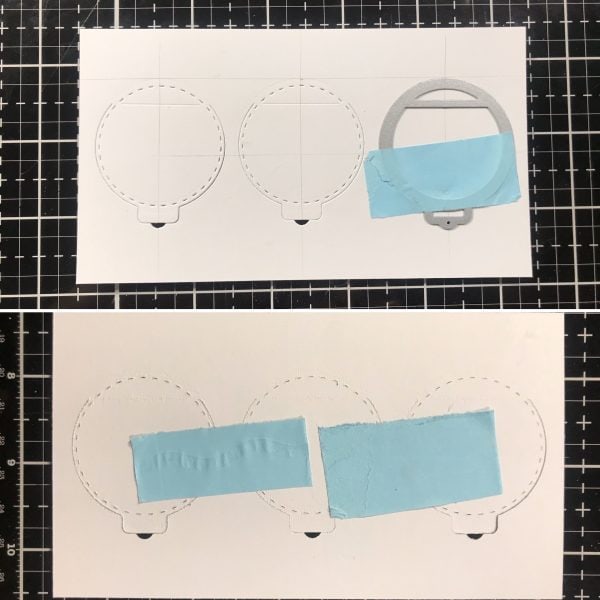 Once all 3 flaps were cut I used some more Heffy Memo Tape to secure the flaps down from the back, so I could inkblend the. I used a wavy metal die to cut some cardstock, to make my own stencil. I wanted half of the scene to be a gray sky and the other half to be some wavy water. After inking the sky portion, I used the negative part of the homemade stencil to cover the sky, then I inked the water portion in a more aqua color scheme. Once both halves were inked, I splattered the panel with water, white ink, and glittery Perfect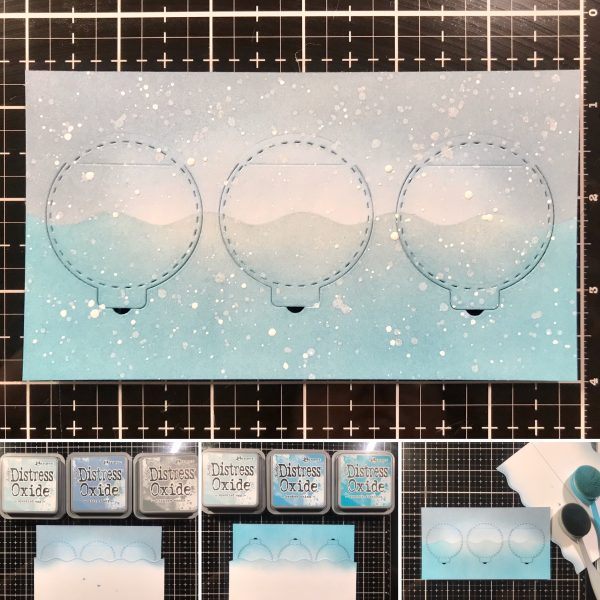 I used a similar technique for a second panel, for under the flaps. But this time I used a sunshine yellow for the sky, along with the same water colors. I proceeded to decorate the front of the card with a little grassy area the I cut with the Grassy Lass border dies, and some cute leaves and mushrooms from the Big Bug Hugs set.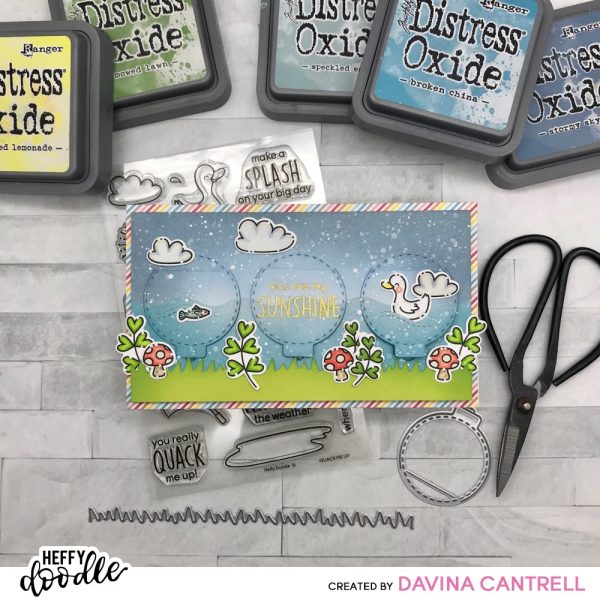 I stamped and colored all of the ducks and cute clouds from the Quack Me Up set, then die cut with the coordinating dies.  After embossing the sentiment onto the center flap I decorated the sky portion of the front. Then I carefully lined up the front panel over the second panel with foam tape and adhered my inside cuties. I love how happy they all look.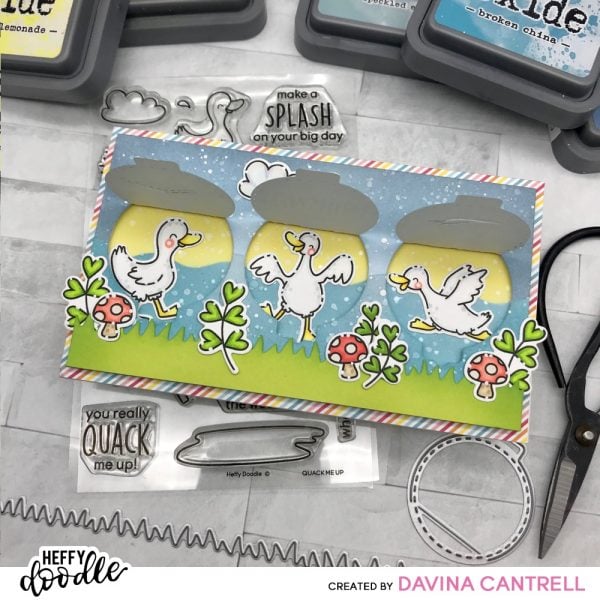 I secured the panel to some striped paper, that fortunately had all of the same colors in the pattern, and mounted it onto my card base. Normally I would add sequins and all kinds of extras, but this was so cute that I didn't need to add any thing else to the scene. I hope you like it, and thank you for dropping by.
Davina