July 6, 2020
Yappy Birthday Scene Card
Hello, Heffy Doodlers! Tallie here and I'm back today with this Copic-coloured scene card featuring two of the cute doggie-themed sets from the new release, Hot Diggity Dog and Who Let the Dogs Out.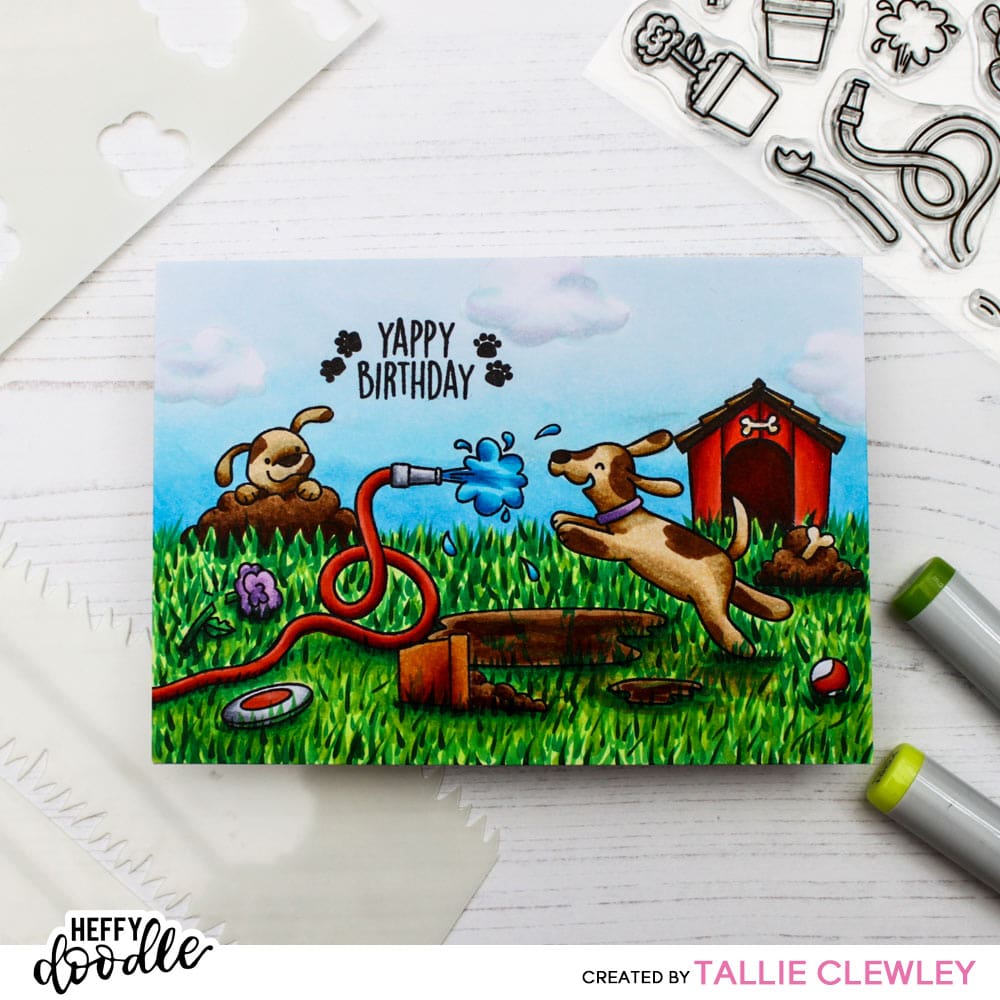 I started out by drawing a rough pencil line across the middle of a card panel made of blending cardstock using the new Green Fields Stencil. This gave me a guideline with which to stamp out the rest of the scene. For the two elements in the background – the house and the muddy pile doggy – I simply inked up only the top part of the stamp and used a black marker to touch up the image to join the pencil grass line. I tried to place my image so that I didn't have to mask much, but some Heffy Tape masks helped to stack some of the images together to give some dimension.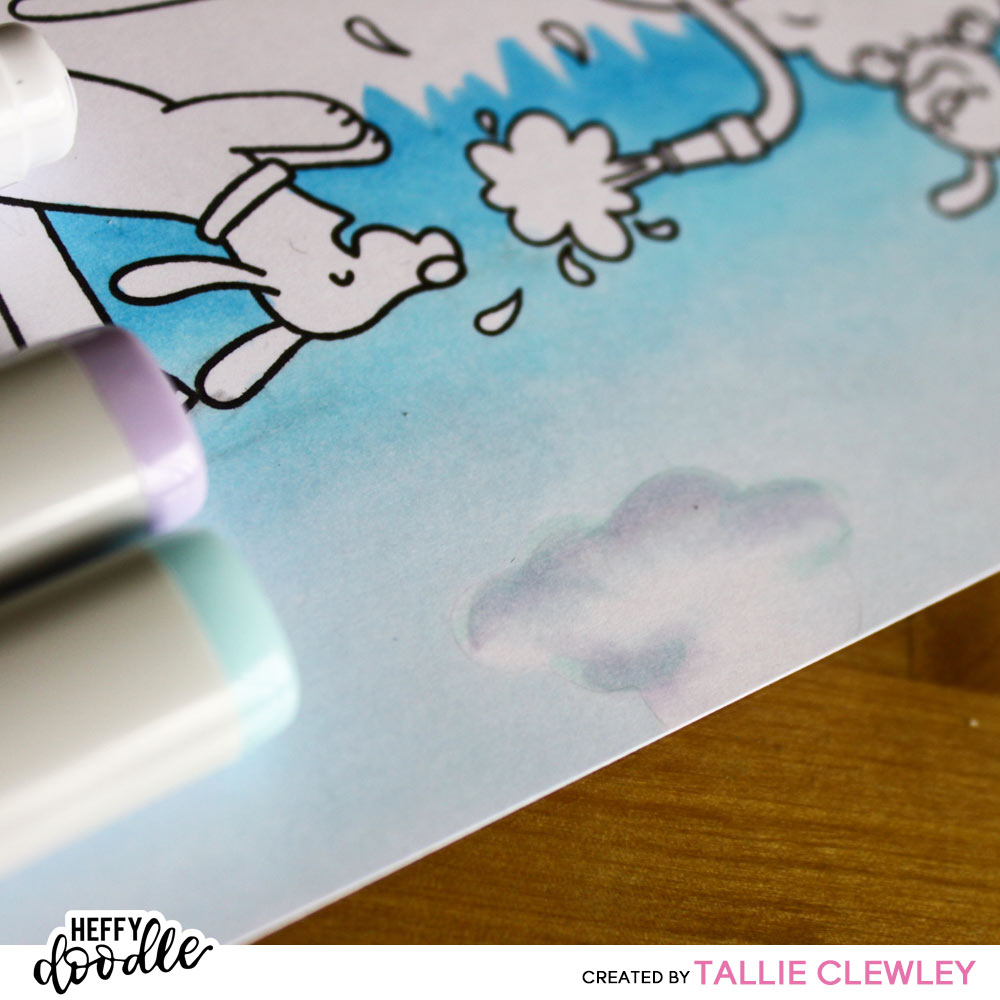 I started with the background, using the new Head in the Clouds Stencil to pencil mark some clouds in the sky, making sure to erase most of the pencil so it won't get trapped under the marker ink. I used some light blue markers to create a gradient sky, adding in some light purple and blue-green markers to detail the clouds.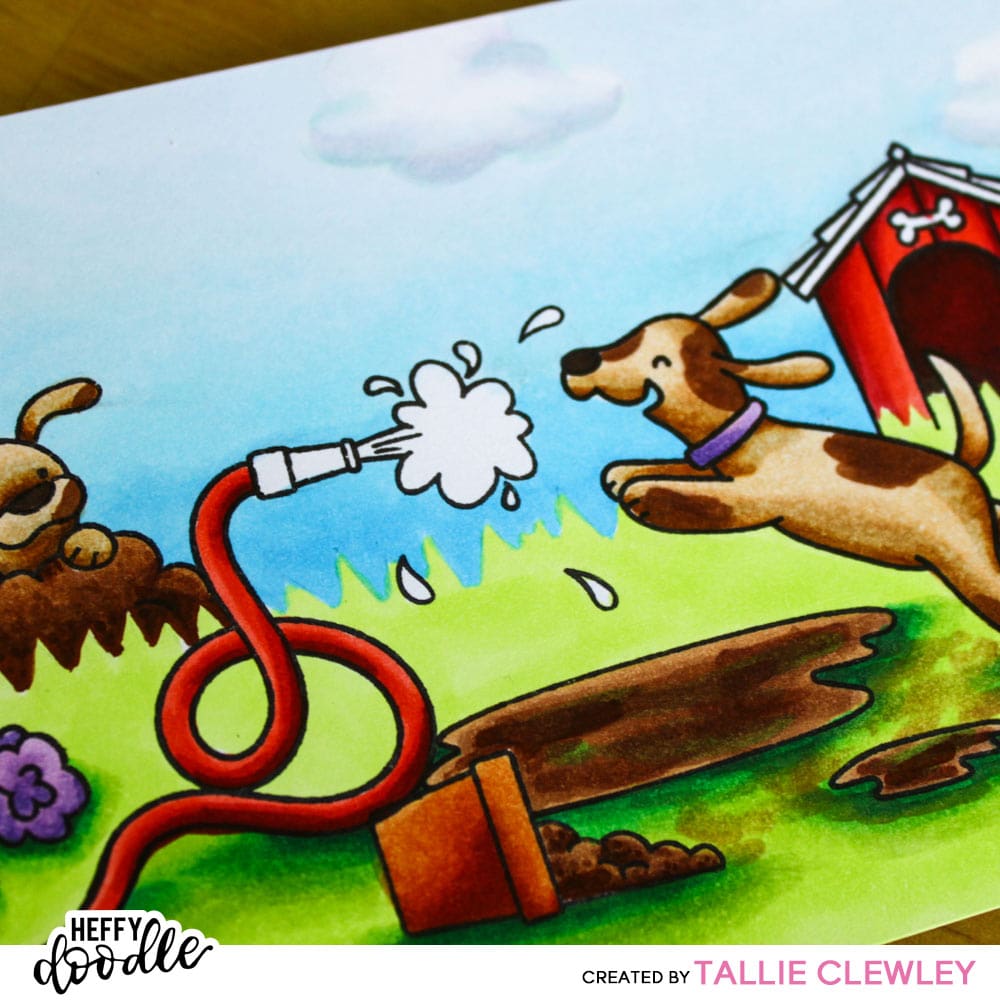 Next, I colour-blocked in the rest of the scene, adding some shading under images to give them dimension. I wanted to give the grass more dimension, so I used small flicking strokes with a variety of green markers, making the strokes in the foreground bigger than those in the background to give perspective. This takes a few minutes to build up the layers. Adding darker colours to the shadow areas will help build up the scene.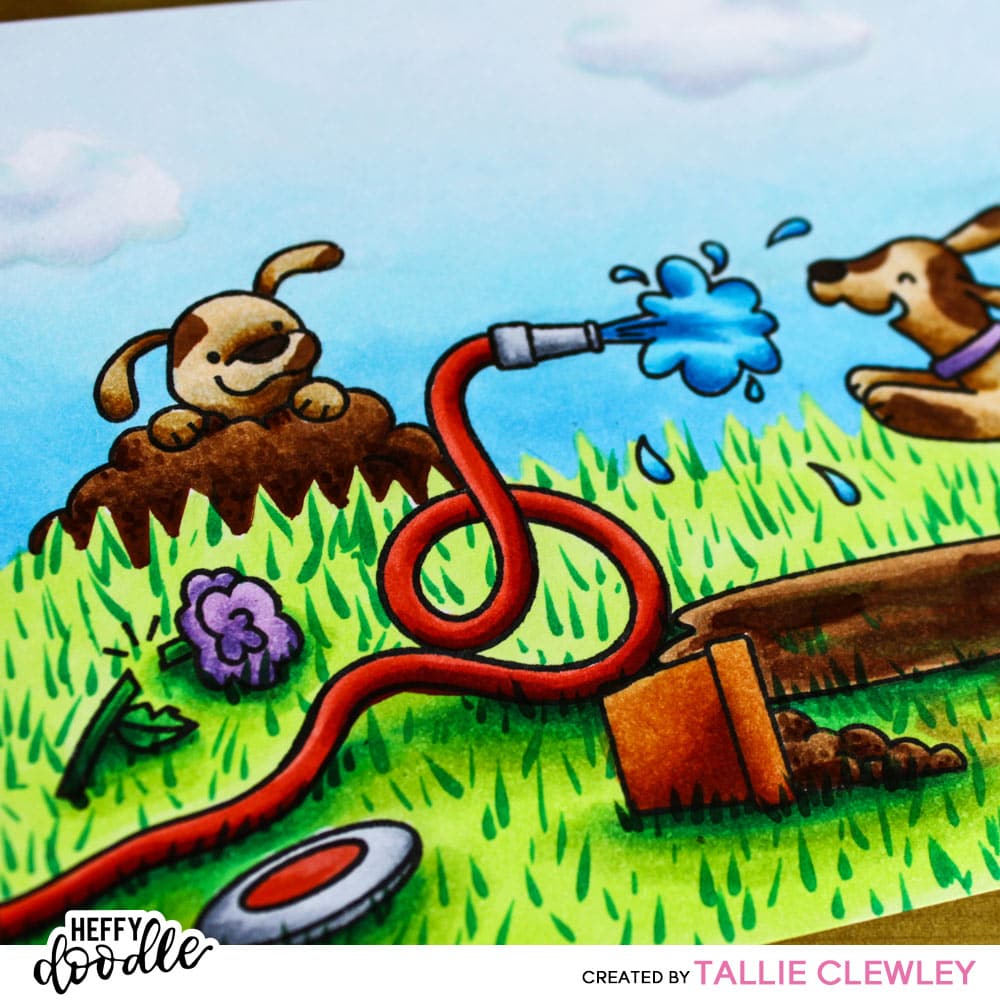 The final step was to stamp out the sentiment with matching pawprints from the Who Let the Dogs Out stamp set.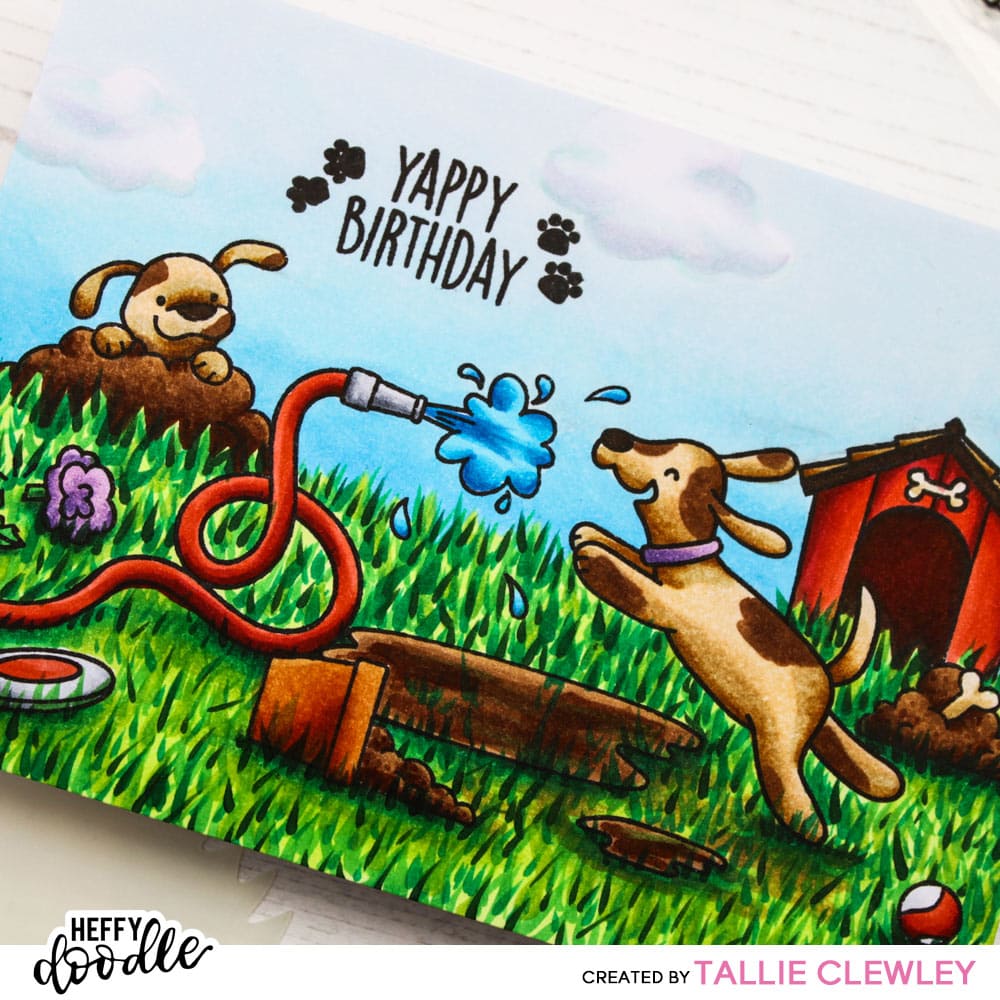 A happy, but naughty, summer scene card that I'm sure any canine lover will be happy to receive!
Try out creating your own scene cards and tag us on social media to show them off!
Tallie