October 15, 2017
World Cardmaking Day Winner!
Hello, Lovelies! Crystal here with a quick post to update you all on the winner for our World Cardmaking Day giveaway of a Heffy Doodle Stamp & Die Set.
There were so many entries and it was super fun to go out on social media and find the #heffydoodlewcmd creations! Thank you for playing along. So now the winner is…. (drum roll please) Sindhu! Please contact me at crystal at heffydoodle dot com to get all the details of your prize.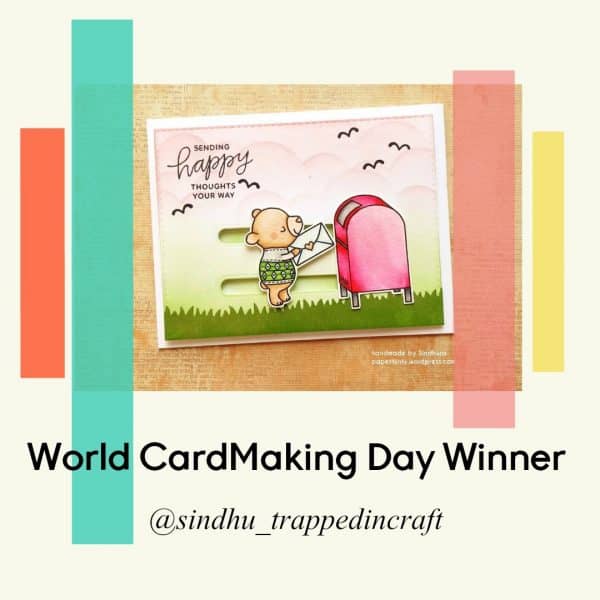 I absolutely loved the way she made the slider cards and that sweater on the bear is darling! Congrats!!
There are 3 other cards that just made my day and I wanted to share them with you too!

Adorbs!!
Again, thank you for joining us on our first Heffy Doodle World Card Making Day.
<3 Crystal