November 12, 2020
Winter Trio Hop with Heffy Doodle, Catherine Pooler and WOW!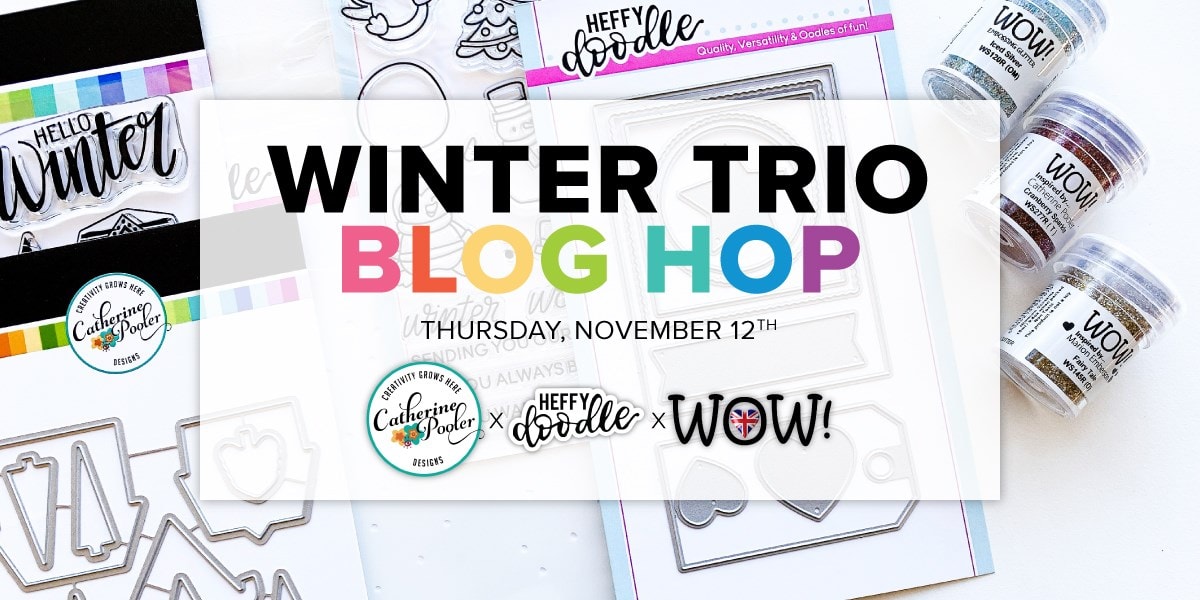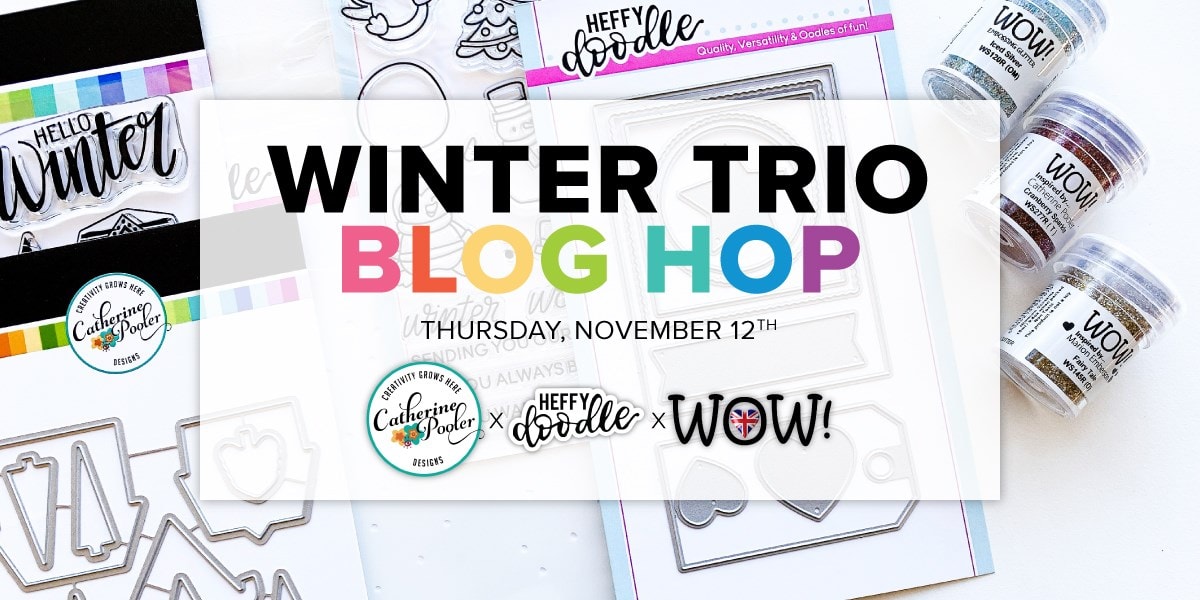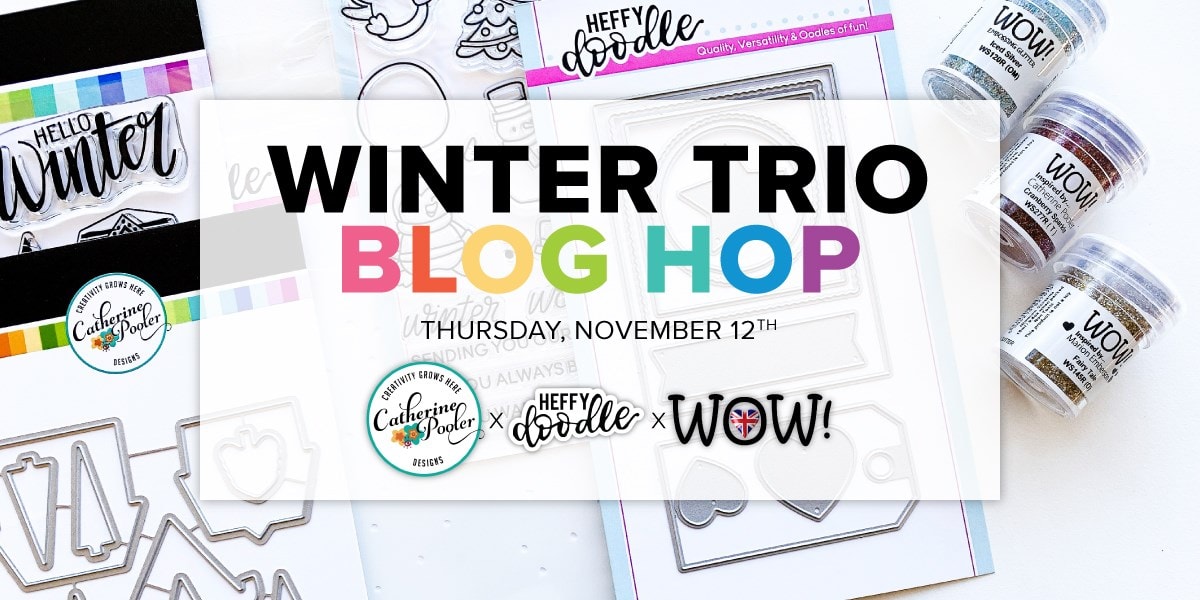 Hi everyone and welcome to the Heffy Doodle, Catherine Pooler, and WOW! Blog Hop! Our design teams have come together to share some amazing inspiration featuring products from all 3 companies. Plus, each company is giving away a prize!
Blog Hop Details:
Make sure to comment along the way for your chance to win! Both WOW! and Catherine Pooler will be giving away $25 to their stores and Heffy Doodle will be giving away £20 to their store!  Be sure to comment on each stop along the hop before Monday, November 16th at 11:59 PM EST to be entered to win!

Each company will post their random winner on Tuesday, November 17th!  Come back here to the Heffy Doodle blog at 10:00 EST to see if you've won the Heffy Doodle prize!  Don't forget to check the Catherine Pooler Blog and the WOW! Blog as well!

Blog Hop Lineup:
Heffy Doodle Blog (you are here!)
Amanda Fitterer
Emily Leiphart
Verity Biddlecombe
Cassie Trask
Melissa Andrew
Daniel Diaz
Isha Gupta
Allison Cope
Jenny Colacicco
Mona Toth
Jen Carter
Ashlee McGreggor
Catherine Pooler Blog
Happy hopping!