November 26, 2021
WINNER ANNOUNCED: Mega Day Giveaway Winners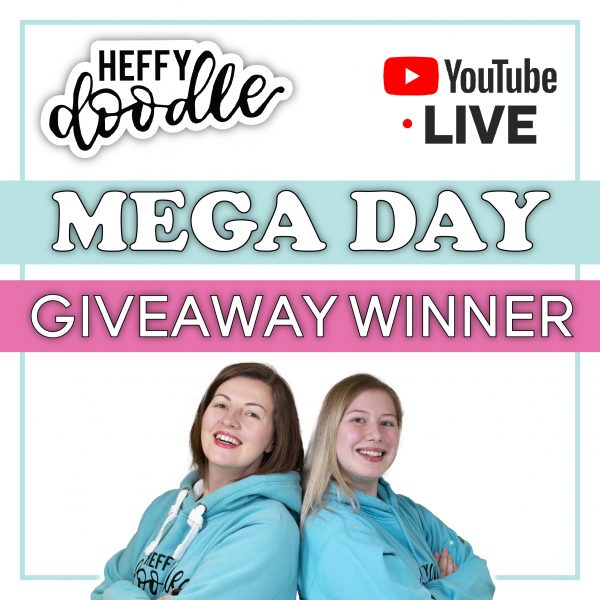 Hey there everyone!
Mega Day sure was a blast! There was lots of crafty fun to be had!
But now for the moment you've all been waiting for – The WINNER of the second (and final!) Mega Day GIVEAWAY! We counted the number of YouTube comments and used a random number generator to pick a winner. So…
…Drum roll, please…
Congratulations to Christine Szekeres!
Christine, please email us over on the Get In Touch page on the Heffy Doodle website to claim your prize!*
We also announced one giveaway winner live on air. So a BIG congratulations to Ann Holliday on her fabulous Heffy Doodle prize!
There are still BLACK FRIDAY discounts available over on the Heffy Doodle shop! Hop on over there to check out the fantastic savings, just in time for getting festive gifts for crafty friends or as a wee treat for yourself!
Thank you everyone for tuning into the Mega Day Live Show! And happy crafting from all of us at Heffy Doodle!
*Prize must be claimed within 2 weeks of this announcement