May 3, 2022
Wild At Heart – Heffy Doodlers Challenge May 2022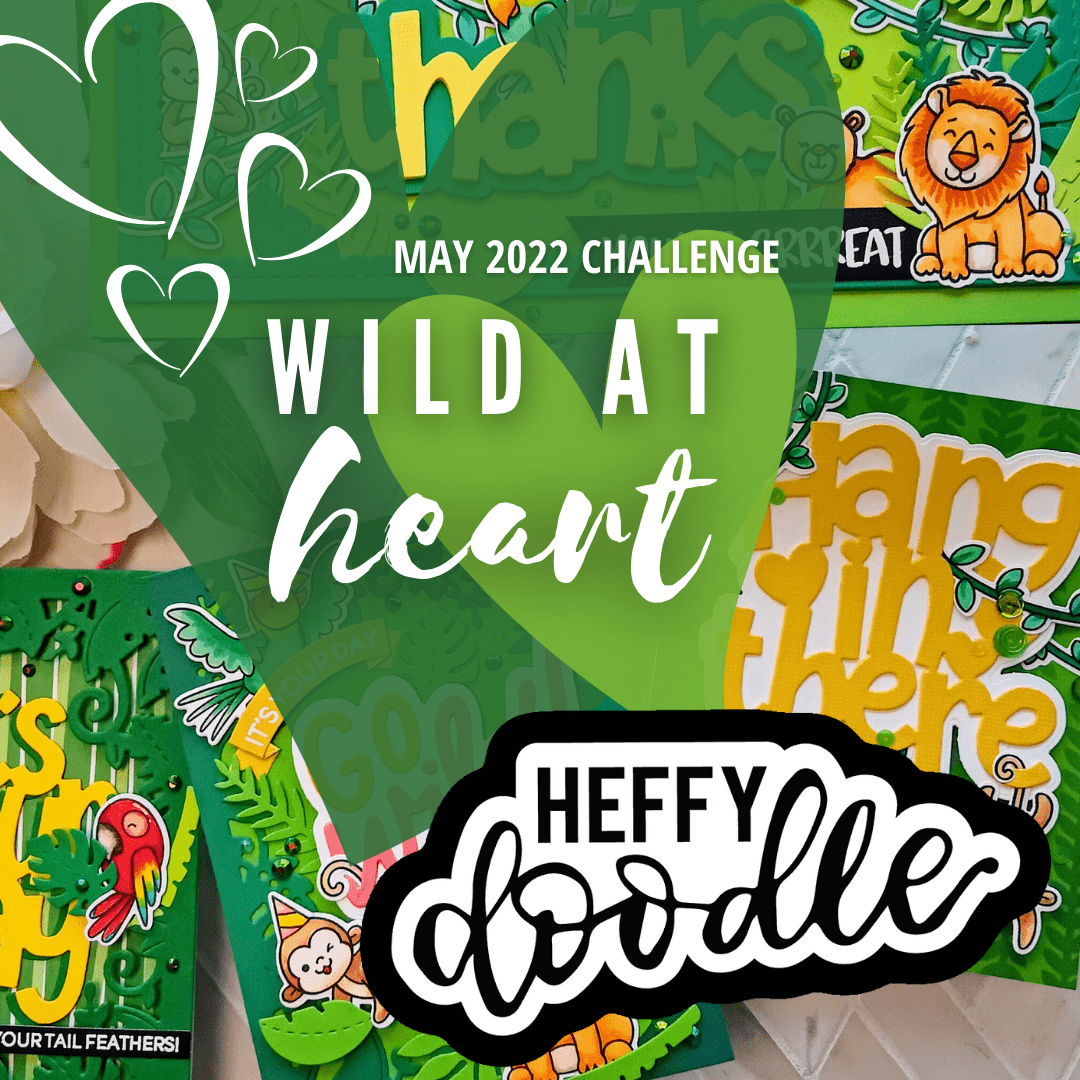 Hey crafty friends, Amanda Stevens here again, to announce the winner of the April challenge and issue a new one for May! A big thanks to everyone who entered the Flower Power Challenge last month. The cards were so sweet! You can see all of the entries over in the Heffy Doodlers group on Facebook. While you're there, you can share your projects and meet new crafty friends. I try to share Lesley's weekly videos there too as soon as she goes live.
It's always exciting to see who won, so please help me congratulate Jordanna Channings! Her adorable card features the Bots of Love stamp set. Isn't it sweet? I just love the pattern she created for the background. Don't you?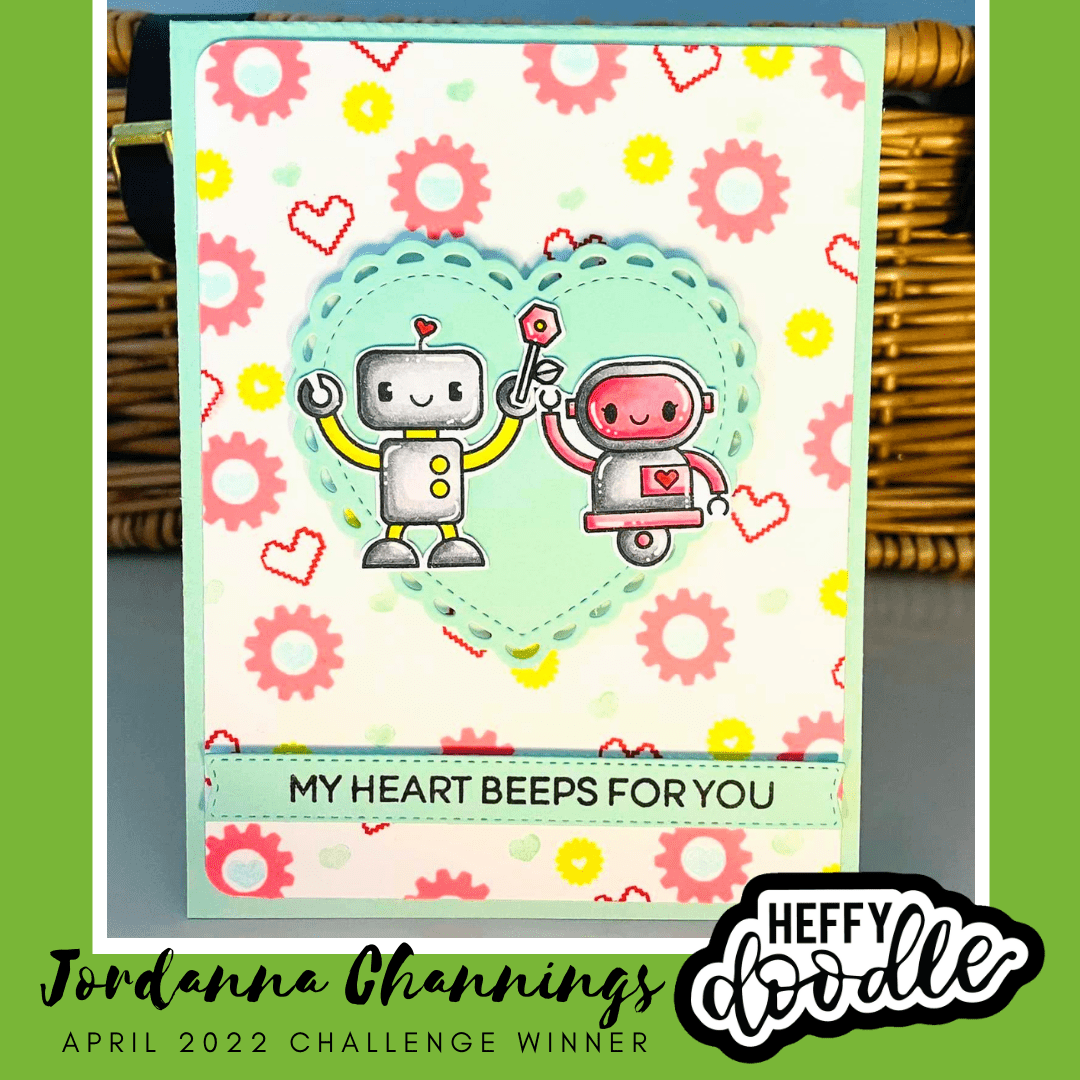 To choose the winner, all entries (except those by Lesley and the current design team) were assigned a number, in order of posting. We used random.org to choose the winning number.
I've been feeling a little wild lately, so the theme of this month's challenge is WILD AT HEART. Luckily for me, the new release is full of fun new stamps and dies that lend themselves to the theme. As soon as my goodies arrived, I dove in and started playing. I just couldn't stop! Lol, that's my version of a wild time nowadays. Want to see some of the cards I made?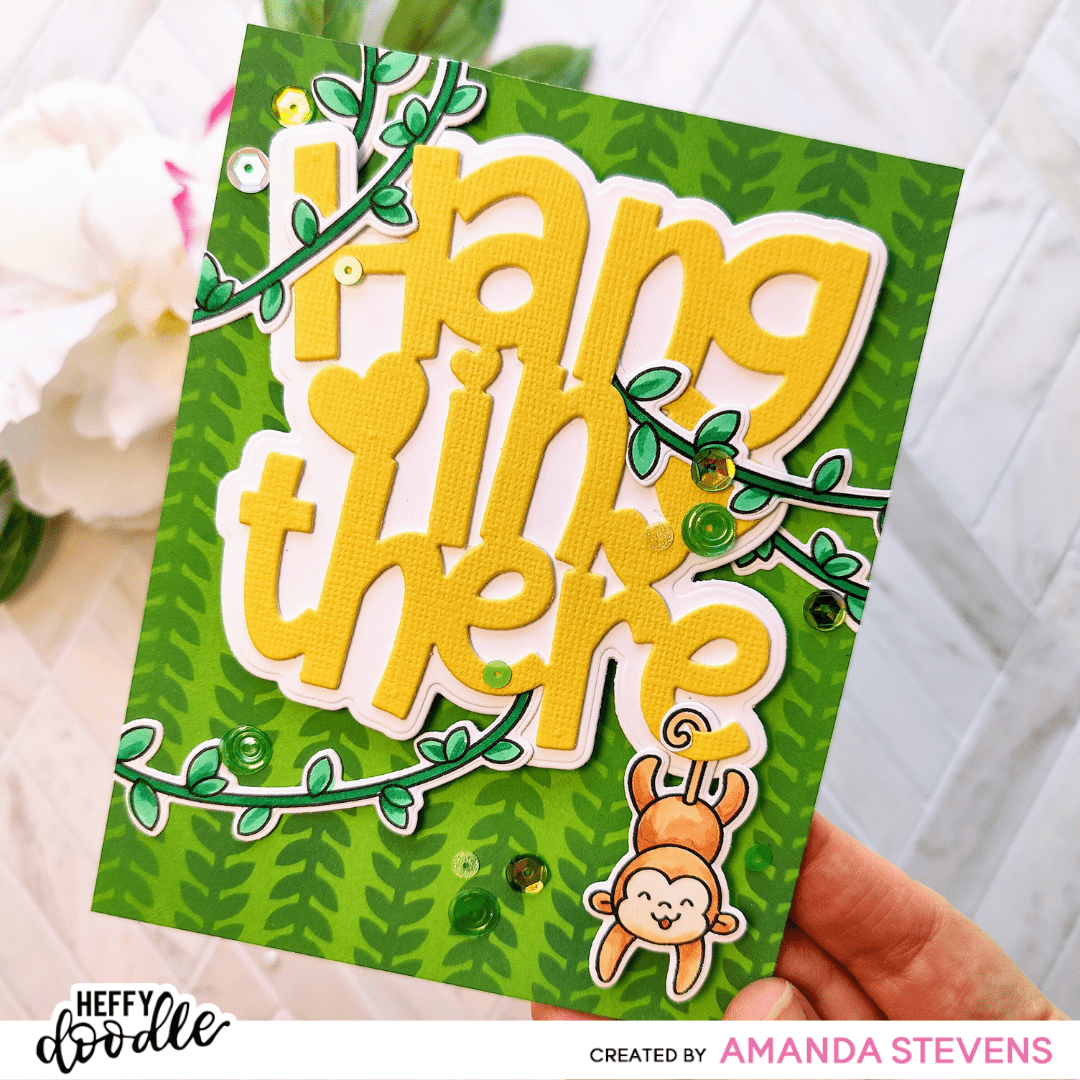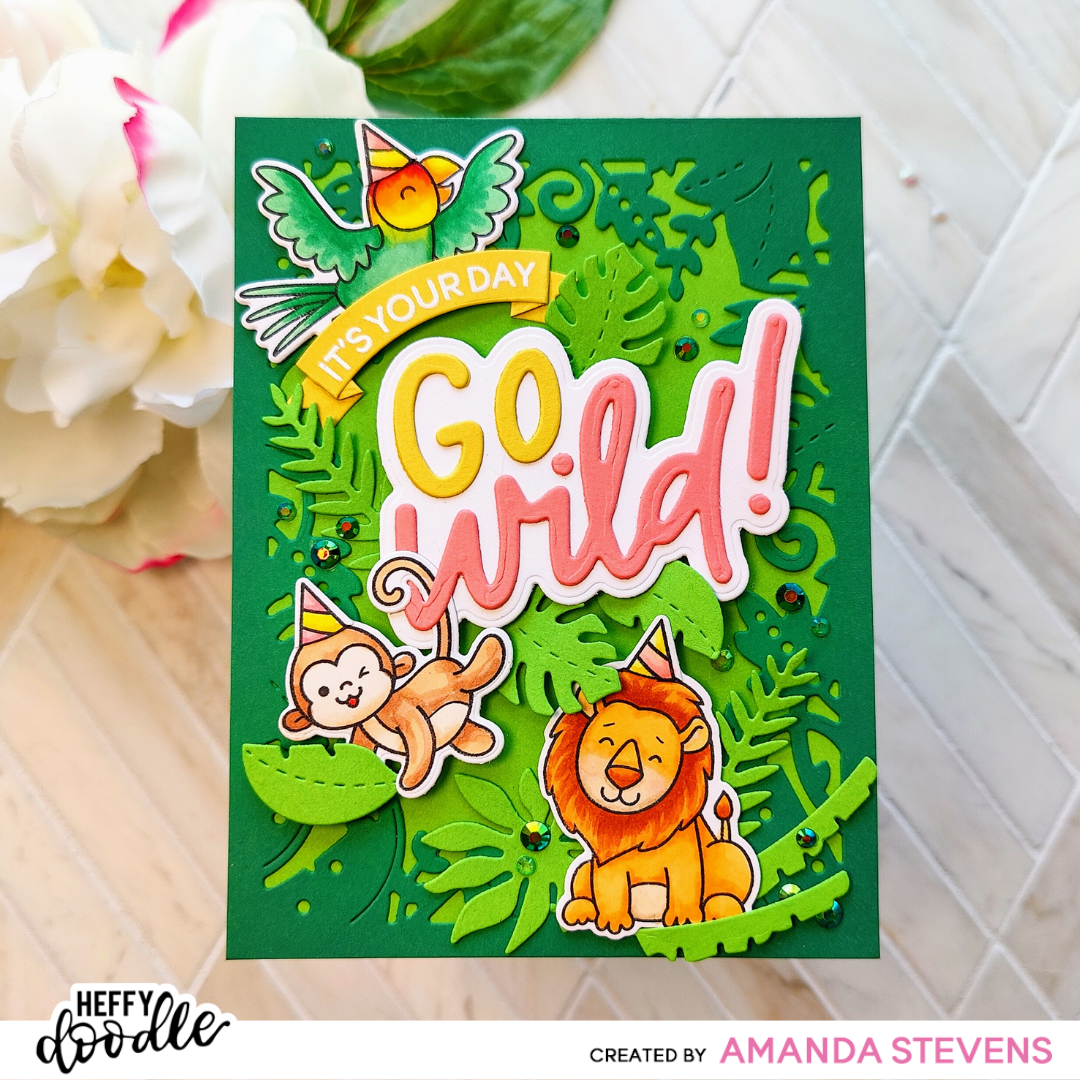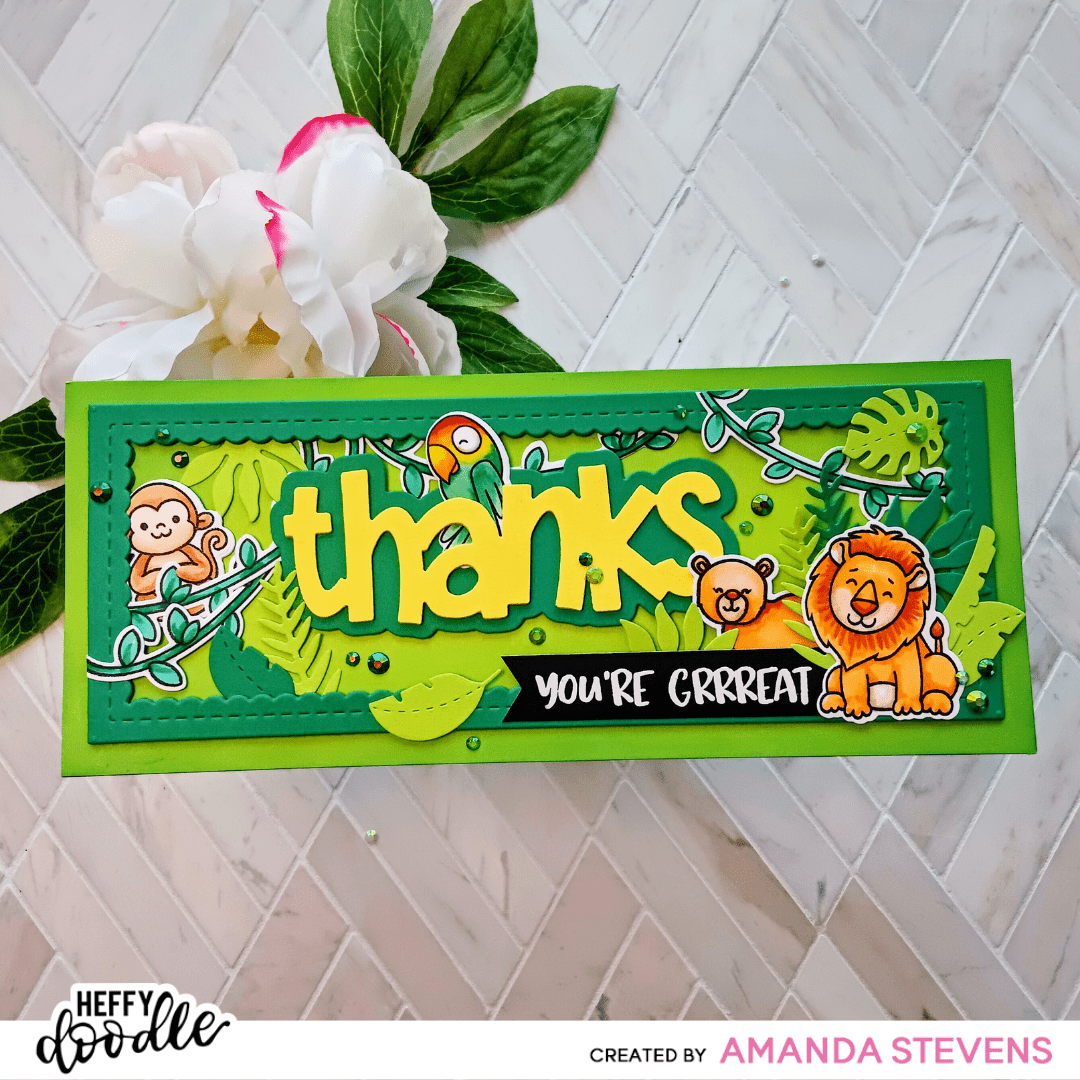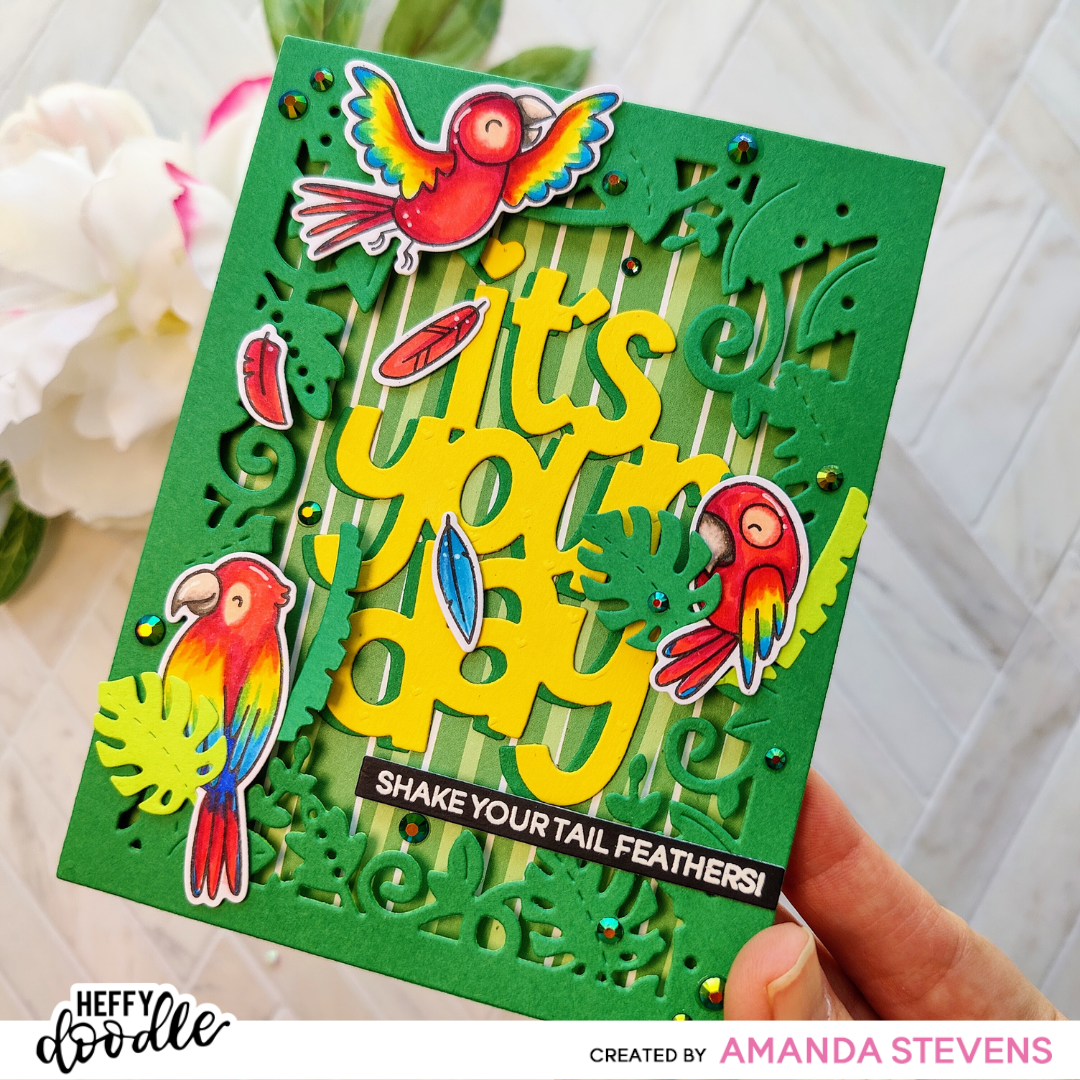 I had tons of fun making these cards. And I love how the new release coordinates with older stamps and dies. It's so nice to be able to mix and match, and get even more use out of our supplies! Speaking of supplies, I'll list the ones I used to make these cards…
What do you think? Ready to play along? Pull out your Heffy Doodle stamps, stencils, and/or dies and create a card of your own! To enter, go to the Heffy Doodlers Facebook Group and post a picture of your project in the May 2022 Challenge album (it will be pinned to the top). Enter as many cards as you like. The winner will be randomly chosen from all entries posted prior to Midnight (UT) on June 5, 2022. You are not limited to cards, feel free to post tags, scrapbook pages, home decor projects, etc. Just be sure the bulk of the stamps and dies used are from Heffy Doodle, and you incorporate the WILD AT HEART theme. Good luck my friend!
Like always, when you enter this month's challenge, you'll have a chance to win a £35 gift voucher!
Questions, just ask. Need some new goodies to play with? Visit the Heffy Doodle shop and check out the new release! Don't forget, for a limited time you can receive a free stamp and die set with qualifying purchases!
Remember, you enter the challenge in the Facebook group, not here. Oh, and let's keep it PG please 😉
I'll be back on June 7th to announce the winner and the next challenge. Until then, I'll see you on Facebook…
The Heffy Doodlers Challenge is not sponsored by, nor affiliated with Facebook. To be eligible to win, you must be at least 18 years old, and agree to allow Heffy Doodle permission to use your submitted photos for promotional purposes.
*The Mane Squeeze Stamp and Die Sets are not available to purchase yet, but they are available free with a qualifying purchase for a short time.