March 2, 2018
Welcome Baby
Hello and welcome. Olga is here.
As you know, our stamps are very versatile. They can be used for any situation. So, today I have prepared for you a card from the Easter set "Eggcellent News". But my card is about having a baby.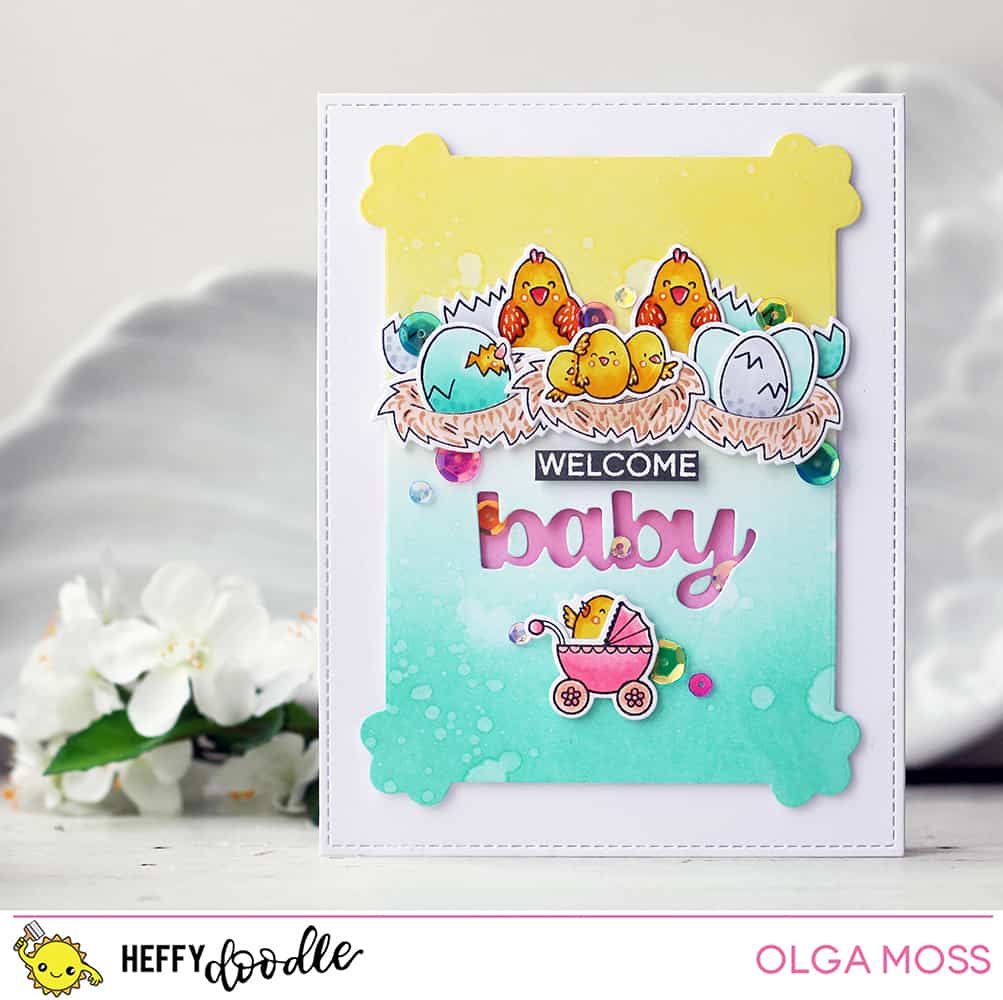 First, I stamped a lot of  chicken images, an eggs, cracked eggs, a chick in an egg image, a group of three chicks, a stroller image and a nests. Colored with Copic markers and cut them out with Eggcellent News Dies.
Then I proceeded to prepare the background. For this, I tonned the base with yellow and mint inks and sprinkled with water and cut the frame with Clover Frames Dies. After I took a Baby – Heffy Cuts and carved out the word in the center. So I got a beautiful frame-negative. The background is ready! To make the background lower, I tonned one more piece of paper with pink ink.
Then I glued the images. It turned out very nice. And I added "Welcome" sentiment on the top of the negative of word "baby".
Also I embelish the card with sequins.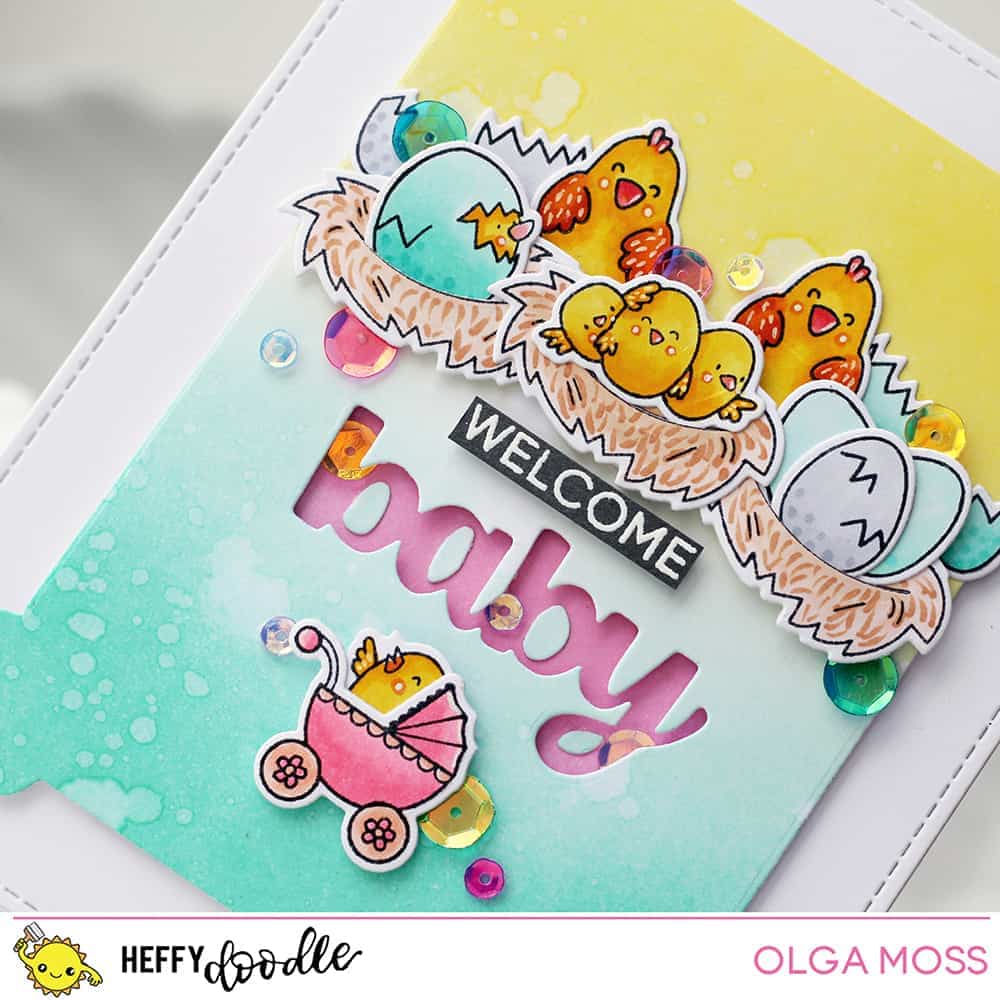 Thank you so much for stopping by!