October 13, 2019
Video: Whole Lotta Hearts with Koren Wiskman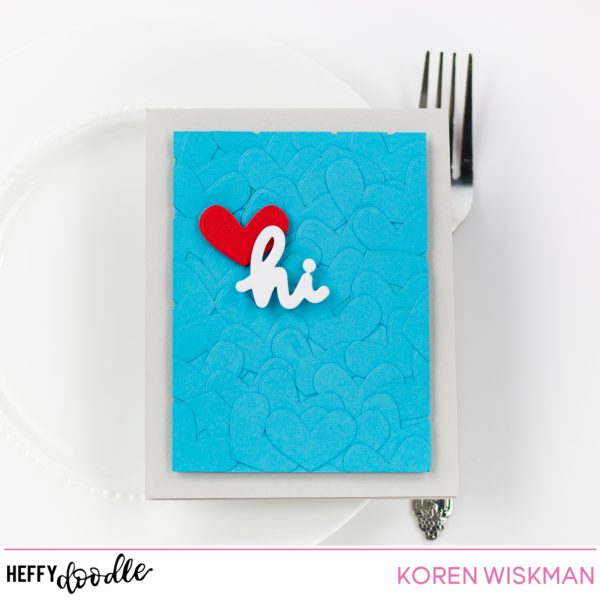 Hello everyone. Koren here with another Heffy Doodle video. Today I am not stamping… Can you believe it? No stamping and no coloring at all. I'm only using dies on this card. I was inspired by a photo I saw while perusing Pinterest one afternoon. In this video, I try to create a card based on that photo.
I use Heffy Doodle's Whole Lotta Hearts die set, as well as the coordinating dies to the Hello Everyone set. With these two sets I managed to give my die cutting machine (and arms!) quite the workout. (CLICK HERE!) to visit the Heffy Doodle YouTube Channel to watch!
I hope that I've inspired you to create something today. Even if it's not very complicated or involved.
Koren