February 16, 2020
Video: Using 3 Variations of One Color Palette to make 3 Different Cards
Do you ever find yourself going back to the same color palette for your cards?  I know I do sometimes.  Hey everyone, this is Cassie Trask here to share another video tutorial with you.  In today's video I used browns and greens to make my cards, but I challenged myself to use three variations of the same color palette.  I used the same basic sketch, but found that by using different variations of the same color palette, I was able to get 3 different cards.  You can watch the video over on the Heffy Doodle YouTube Channel.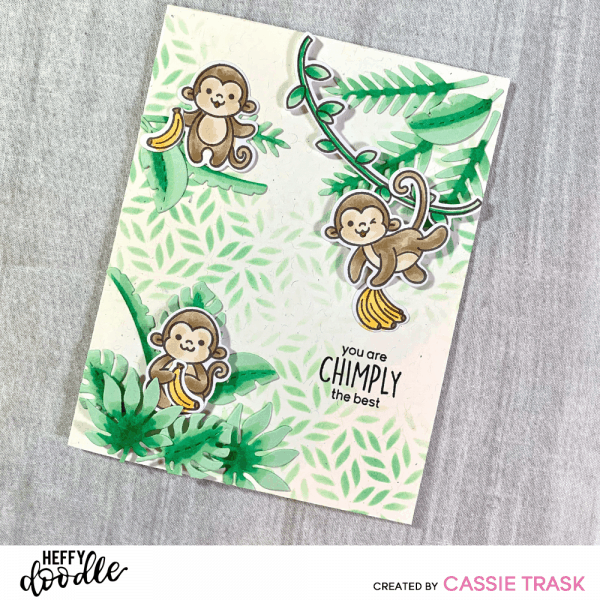 As you can see my color palette was all about the greens and the browns.  For this first card I chose a very light variation of those colors.  Using the Chimply the Best stamp and dies were the perfect stamps for this type of challenge, although you could do this with pretty much any stamp set you have.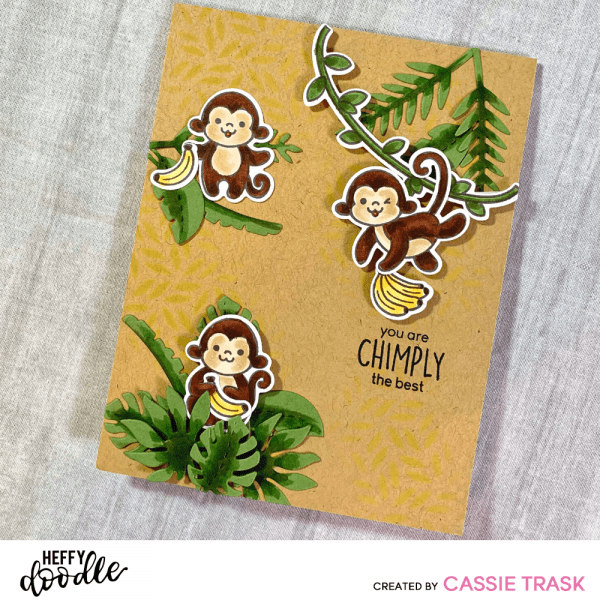 This second card was the darkest.  I love how this one pairs with the Kraft cardstock as a base, and the Amazonian Leaves Dies were too perfect not to add with this stamp set.  All of my images and Amazonian Leaves were colored with Copic Markers.
My third card is definitely the middle of the road. . .not too dark and not too light.  I love how the Fancy Foliage Stencil pops through in my background giving it a little extra something.  This was definitely a fun challenge, and I hope it's something that you'll give a try.  Thanks so much for stopping by!
*Affiliate links below at no additional cost to you!