February 7, 2021
Video: Interactive Fluffy Puffy Unicorn Slimline Card
Hey there friends, it's Cassie here, back with another card tutorial over on the Heffy Doodle YouTube Channel!  Head on over there to see exactly how I made this fun, interactive slimline card using a few supplies.  I love how easily the Slimline Pull Tabs dies make creating an interactive card.  I used the Stitched Slimline Trio Dies to cut out my panel and then softly blended some light green ink over the Cloudy Skies Stencil.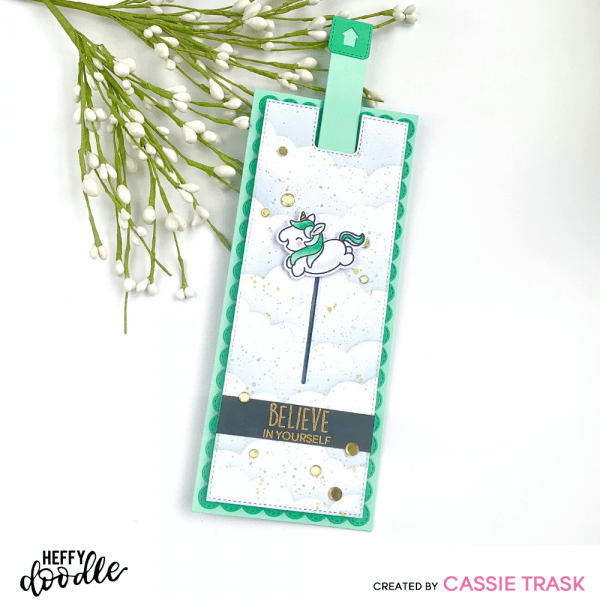 Coloring the adorable Fluffy Puffy Unicorns with green hues was so much fun, and it was so easy to match them up with Hint of Mint Cardstock and the Greenbean Cardstock.  Naturally, I had to have a sweet little fluffy unicorn on the inside as well.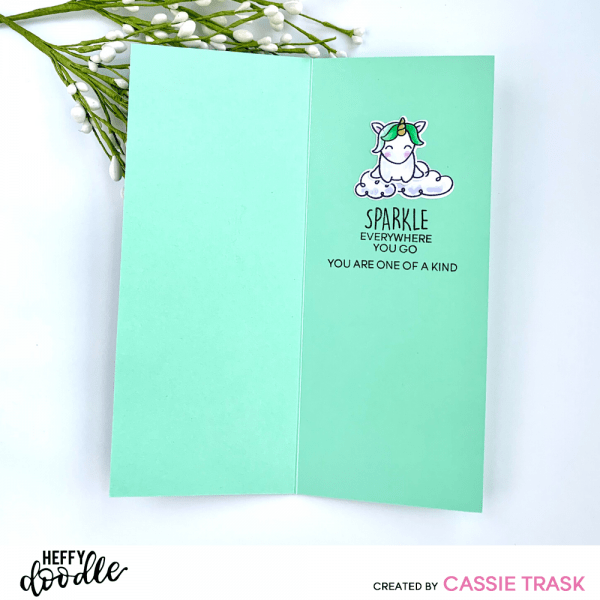 I hope this card inspired you to want to give an interactive pull tab card a go!  They are sooo much easier than one might think, and the recipient is always in for a treat when they receive one of these.  Remember to head over to the Heffy Doodle YouTube Channel to see how I made this card, and be sure to subscribe to get fresh inspiration weekly from the rest of the amazing team!
Thanks for stopping by!
Cassie
*Affiliate links are used whenever possible at no additional cost to you.  Thanks for supporting our artists!