July 29, 2022
VIDEO: Hidden Flap Money Card
Hello my stamping friends. Today I get to share with you fun card using a cool new die set, Slimline Scalloped Peek a Boo. I thought it would be fun to make a flap in this card that held a bit on money. Here's a little peek at the card. You can see the $5 bill right under that flap.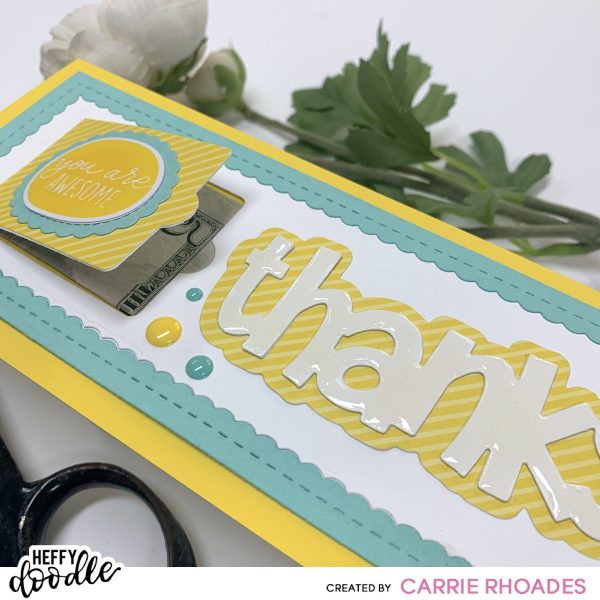 You can see the making of this card in the video below. If you can not see the video up on your screen you can also watch it over on the Heffy Doodle YouTube channel.
Isn't that such a fun die set. I can not wait to use that scalloped frame to make a shaker card! OR! How about a you open the flap to find a fun shaker surprise!!! I also love that you can use that flap die on any card and configure it however you like.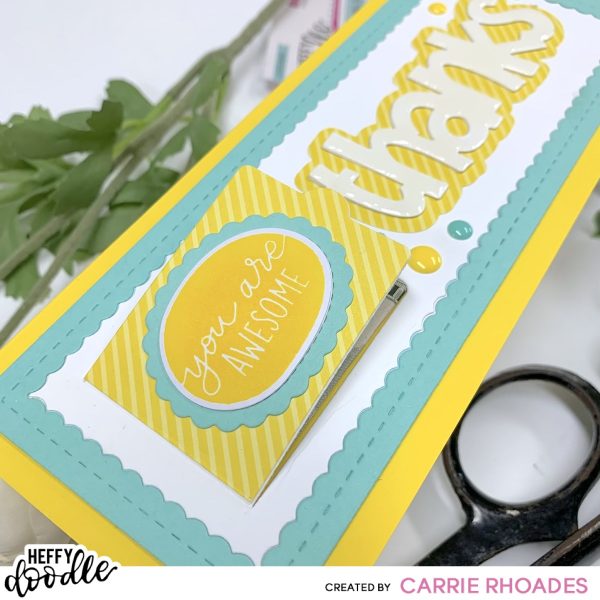 If you have not yet watched the video for this card I also share a tip on how I got this sentiment to stamp so crisply in the yellow ink. Sometimes that is hard with such thin letters surrounded by a solid image, especially in a light color ink. With a light color of ink you would stamp repeatedly using a stamping tool. This can cause the ink to bleed a little as it settles in to the card stock. And that is really only noticeable when you have fine detailed letters like this.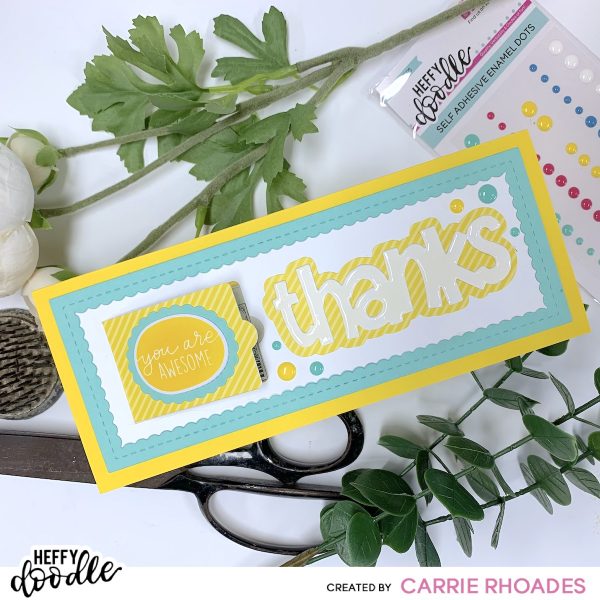 I love the touches of pattern paper on this card, from the Summer Holiday paper pad.
The stripes look so nice behind the "thanks" sentiment.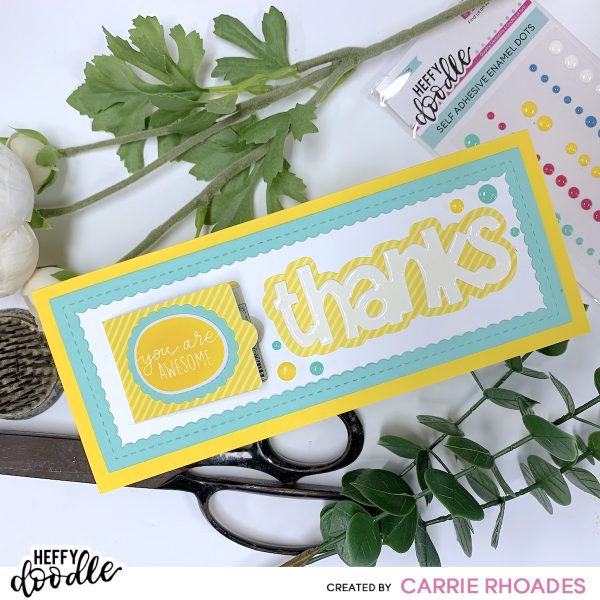 Of course, I had to add some embellishments, as these enamel dots match my card so well!
Heffy Doodle added another great slimline die set to it's line with this one!
Thank you so much for stopping by and letting me share this bright and cheery card with you. Supplies are listed for you below.
I'd love for you to come find me on social media and say HI!
Happy Stamping,
Carrie