April 7, 2019
Video: Heffy Doodle Friend Heffy Cuts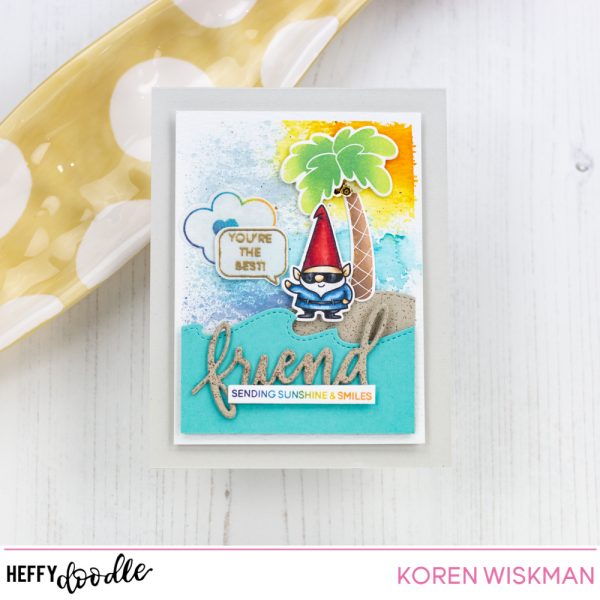 Hello everyone. Koren here with another Heffy Doodle video. This time I'm using the Gnome Matter What stamp set to create a fun beach-inspired sending love card, fit for any friend.
I was inspired to create a card that reminded me of the beach and I think this card screams BEACH! Don't you?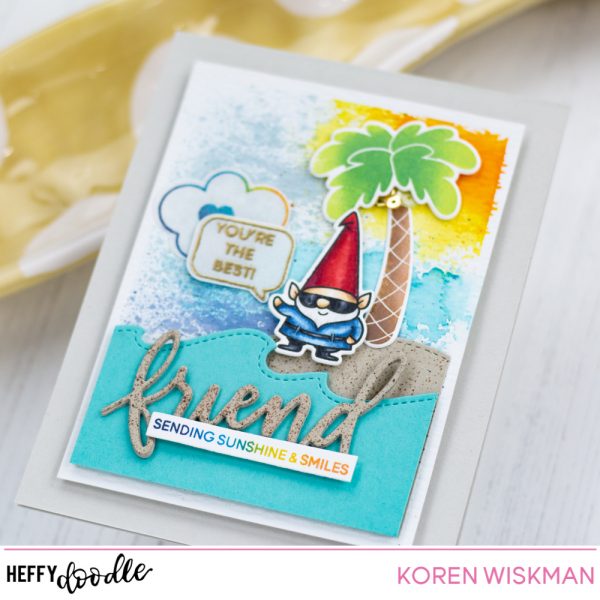 The ink smooshed background feels like summer and it helps that I added my favorite palm tree from Heffy Doodles Dino Time stamp set.
Check out the video to see all the steps to create this very bright summery card.
Koren