August 14, 2022
VIDEO: Farmyard Fun
Hey there, Carrie Rhoades here, back with a new video for you. Today I am sharing a few farmyard themed cards with you that made with a variety of products from the latest Heffy Doodle release.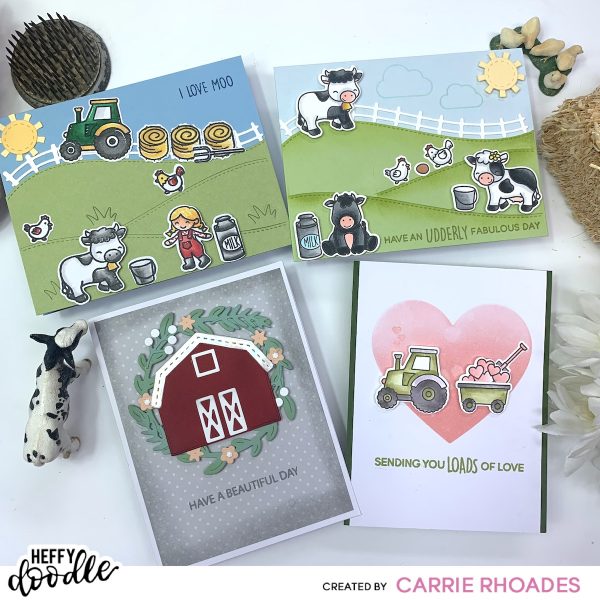 There are so many cute things you can do with these fun products. Check out the video below to see them come to life. If you can not see the video on your screen you can also watch it on our YouTube channel.
Now let's take a look at each card, starting with my Farmyard Fun card.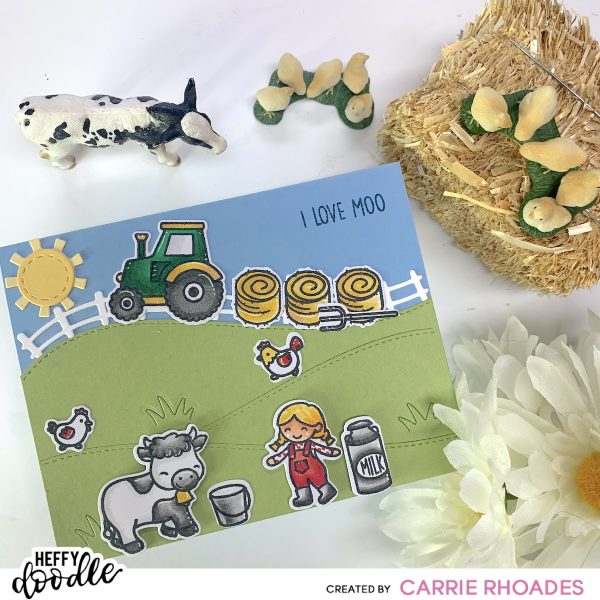 The background for this card makes it come together so quick and easy. I used the Rolling Hills Landscape die and the add on die, Fence Border to make the backdrop for the scene. The images come from he Farmyard Fun and Udderly Fabulous stamp set. What darling images to play with!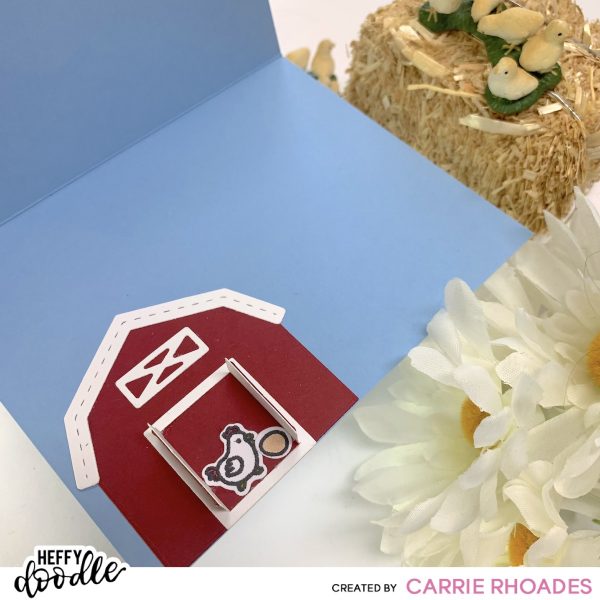 I really wanted to add this barn, made using the Boats and Barns die set to the front of the card, but it just did not fit right with all the other things I wanted on there. So, I thought it would be fun to add it to the inside with another chicken who just laid her egg.
Next is a card that is very similar but uses only the Udderly Fabulous stamp set.
The backdrop is the same, but I used a lighter blue card stock for the sky and stamped some clouds there. I also dusted the edges of the hills with ink to help them to stand out a bit more, love this look. And I gave my cows a touch of pink, which I is so darling. You can see how you could use this Landscape die for so many different scenes.
Next is a card I mad that is not a scene, but does use the Farmyard Fun stamp set.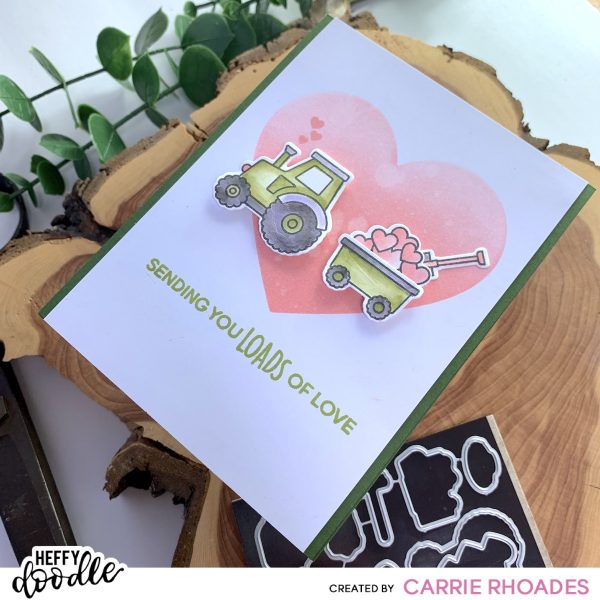 The background heart on this card was made using the Heart Masquerade Stencil. I went for an ombre effect and a bit of splatter. Then I added my watercolored tractor and trailer of hearts. A little extra stamping of the sentiment and hearts coming out of the smoke stack of the tractor finish this card off. Not too hard of a card to make really.
Lastly, is my farmhouse decor inspired card.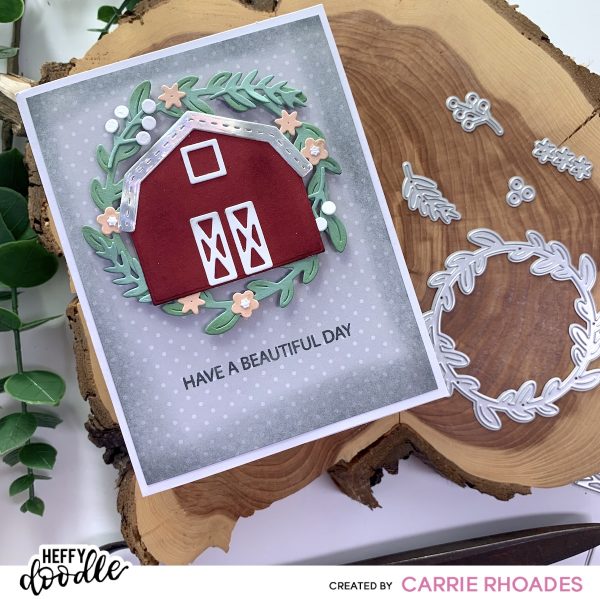 Can you envision a wreath like this hanging on a farmhouse door? The wreath was created using the Leafy Laurel die set, it's a little die set that is so versatile. And I used that same Boats and Barns die set from my first card to adorn my wreath. And how exciting to add to patterned paper from Heffy Doodle. This gray print is from the Man Cave paper pad and has been dusted around the edge with gray ink.
I just love all these cute farmyard products and had so much fun creating with them.
Thank you so much for stopping by, sharing my creations with you is always a pleasure! I have all the things I used linked for you below if you want to check them out.