April 5, 2020
Video: Creating Night Skies with Colored Cardstock vs. an Ink Sponged Background
There are many ways to create a night sky in card making, and today I want to show you two different ways!  Hi y'all, it's Cassie Trask here to show you how I created two fairly different backgrounds using some simple techniques.  If you'd like to see how I made these cards, you can head over to the Heffy Doodle YouTube Channel.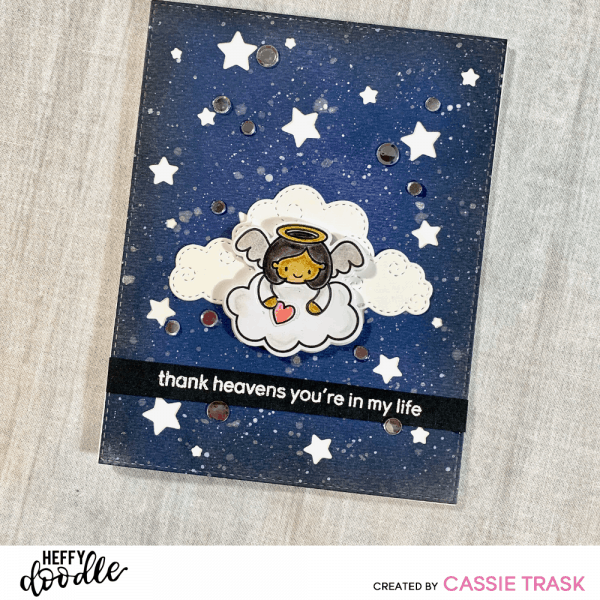 This first 2 cards I show you involve sponging inks onto watercolor paper.  Once it was sponged I used the Stargazer Backdrop Die on one, and then I spritzed some water through the Twinkle Twinkle Stencil on the other.  For the other two backgrounds I just used the Stargazer Backdrop Die and Twinkle Twinkle Stencil on some Blueberry Bliss Cardstock.  I took all of the backgrounds and splattered white paint and shimmer paint all over them.  The images are from the My Little Angel stamp set , and the clouds are from the Swirly Cloud Dies.
I love how different they look yet so similar, and it's always fun to come up with different variations of the same type of background.  Again, be sure to head to the Heffy Doodle YouTube Channel to see exactly how these cards were made.  Thank you so much for stopping by!
Cassie

*affiliate links are used down below at no extra cost to you.