November 15, 2020
VIDEO: Create and color your own cookie bookmarks

Hello lovelies, I am back with an another coloring video tutorial. Today I am going to show you how to create these Linzer biscuits with dies and alcohol markers. I encourage you to try it! It's much more easier then it looks like! You can find the video here. As always you can find the used supplies below the post.
For this project I am using the new mini essential die set from Heffy Doodle which coordinates perfectly with the new Heffy doodle die-cutting machine. I am going to use the cute small circle dies; This size, is a perfect biscuit size, and I absolutely love these tiny scallops or frills on the edges.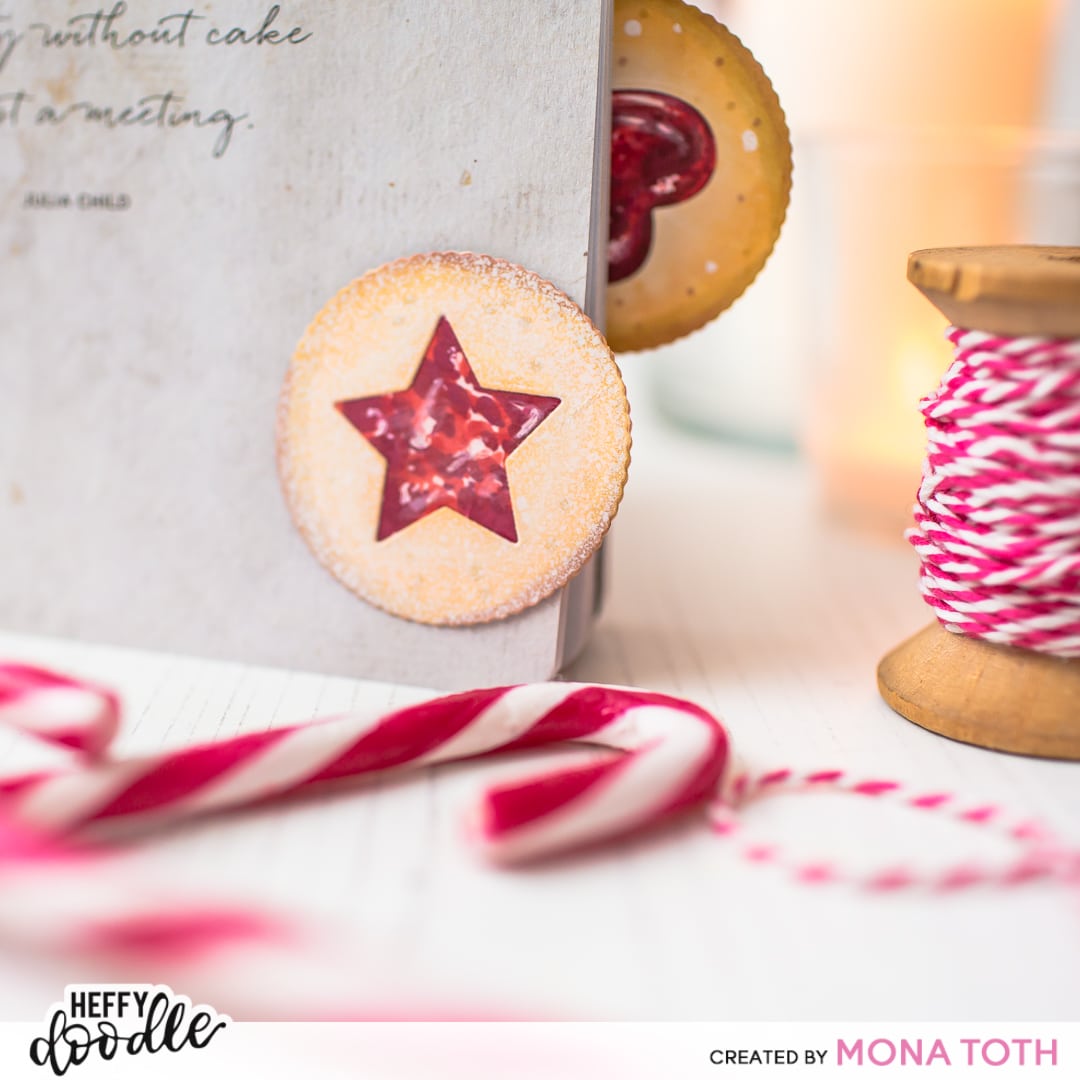 For the coloring I have used Spectrum Noir Illustrator Markers, but you can make it with any other markers as well. For the coloring and the full process be sure to check out the video tutorial here. Spectrum Noir Illustrator Markers Used; Cookie: BG1, GY1, GB4, EB1, EB4 Strawberry Jam: CR4, CR9, DR5, DR7, Raspberry Jam: BP3, BP6, DR5, DR7.
After creating a couple more cookies, I am turning them into bookmarks. I am adhering the fronts and backs to the openable part with my liquid adhesive and when it dried, I am opening it and putting inside a pair of small magnets. I am just removing the parchment paper of the magnet, closing the cookies and my tasty bookmarks are done!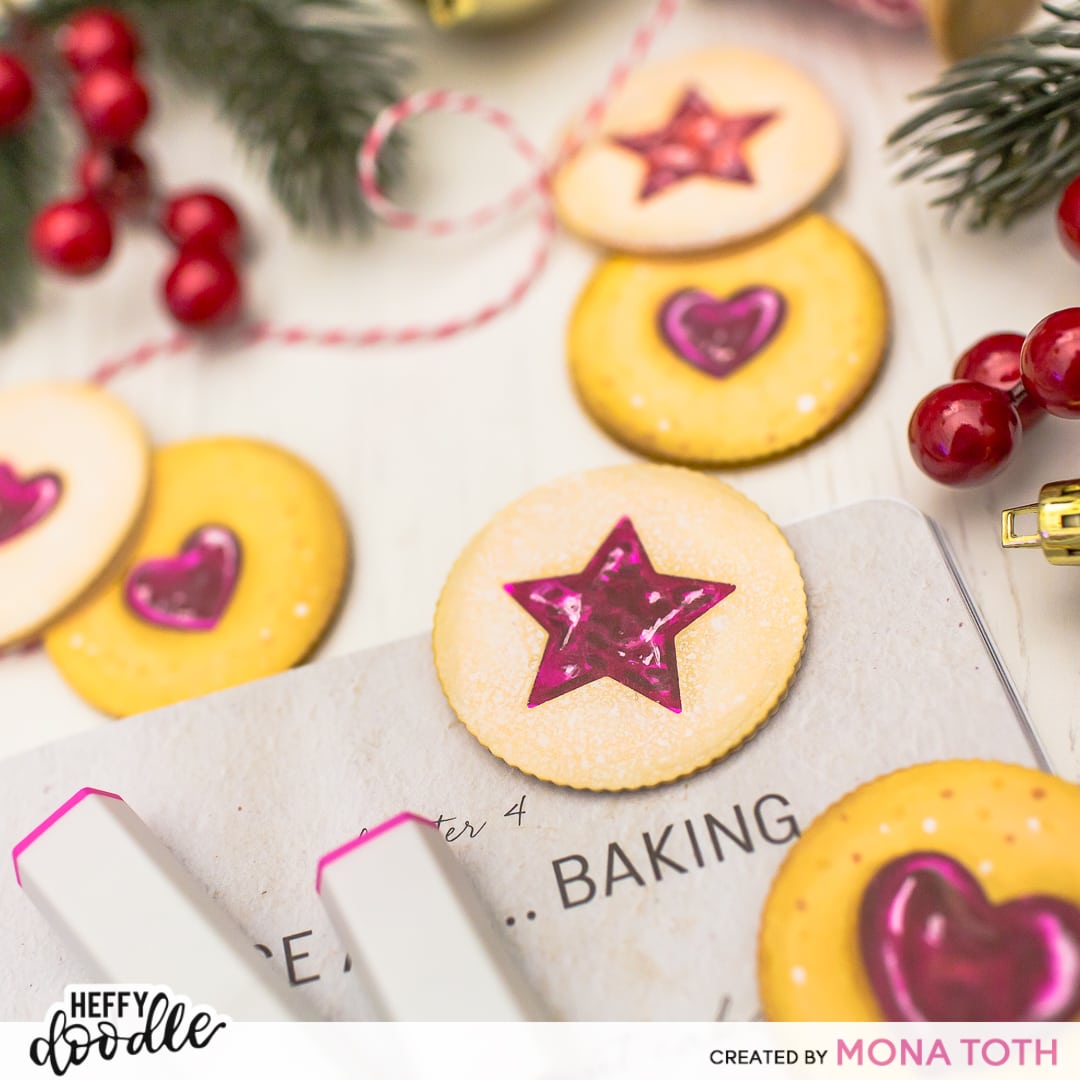 Be sure to check the video for the full tutorial with the extra tips and tricks. As always, you can find the used supplies below the post, and if you have any questions feel free to ask in a comment. Thank you so much for joining me, see you next time, have an amazing day, Mona
VIDEO TUTORIAL
USED SUPPLIES