August 1, 2021
Video: An Interactive Slimline Card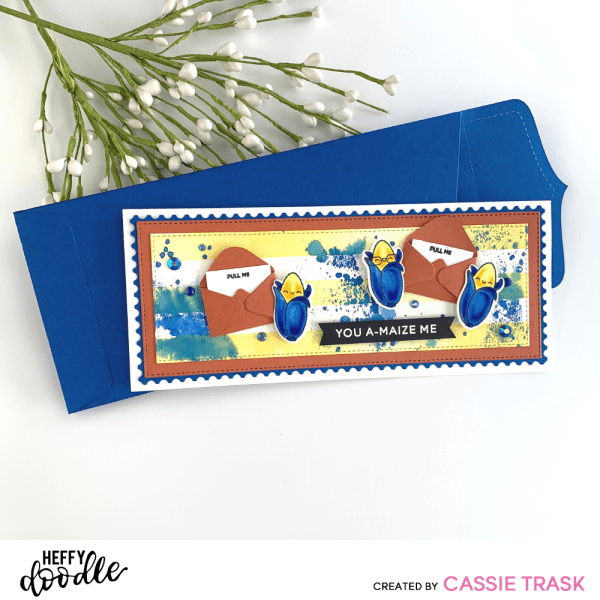 I have really been into interactive cards lately, but they don't always have to be super intricate to be considered interactive.  It's Cassie Trask here with another video tutorial to share with you all.  I have a full video tutorial HERE on the Heffy Doodle YouTube Channel for you to check out.  Today I decided that I wanted an interactive card, so I pulled out the Slimline Mini Mail dies for the perfect interactive touch.  I colored up the darling ear of corn from the Veggie Patch stamp set and paired it up with some sentiments from the Homeschool Hero stamp as well as the Crosswalk Stencil and the Stitched Slimline Trio dies.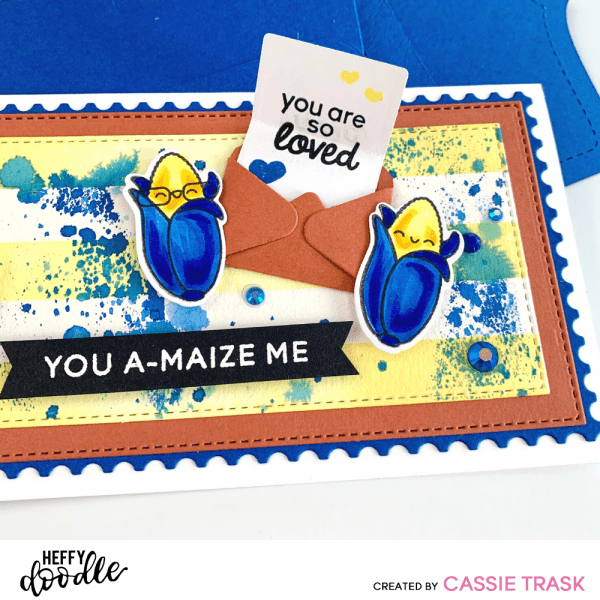 Those encouraging sentiments pair so perfectly on the mini notes die.  I colored up my ears of corn all the same and scattered them around my slimline card.  I used the Crosswalk stencil continuously across the slimline panel, which I love doing.  This cards was just so much fun!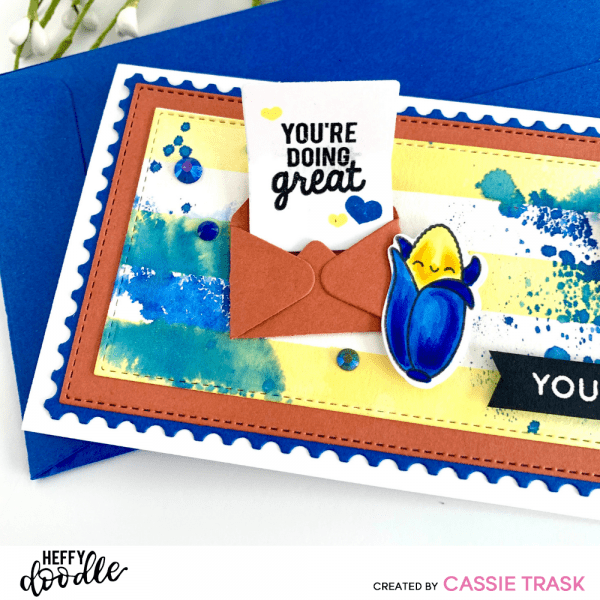 Remember, if you'd like to see exactly how I made it just head on over to the Heffy Doodle YouTube channel.  And while you're there, you're sure to be inspired by the rest of the fabulous video team as they bring us inspiration weekly!
Thanks for stopping by!
Cassie
*Affiliate links are used at no additional cost to you.  Thanks for supporting our artists.