July 22, 2021
Update your Heffy Doodle checklist!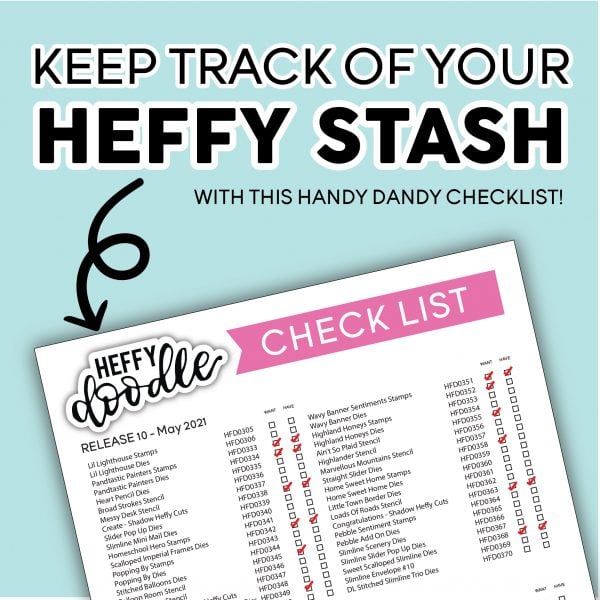 Hello Crafty friends!
If you are anything like me, then you are constantly striving to add more organisation to your craft room! Well, I am here to say that we might be able to help with that!
A little while ago we released a checklist for Heffy Doodle products and shared this on our blog – but it's been a while since we updated it. We are so pleased to say that we have now updated the Checklist, so you can now have an updated list which includes ALL our Heffy Doodle catalogue. You can even keep track of all the exclusive sets we have made and the Teeny Freebie Stamps that you get for free when you place an order at the Heffy Doodle store.
We have created two documents  –  a complete checklist here and a single page checklist with the new additions here. This is useful if you already have the previous checklist in use.
A huge shout out to Heffy Doodler Sarah-Louise for reminding us to update the checklist! <3
Have a great day Heffy Doodlers, and until next time, Happy Crafting!
Lesley