August 9, 2022
Under the Sea
Hi everyone! This is Jennifer from @armieritagli! I'm 38 years old and live in Bergamo, Italy. I've always loved creativity in all its forms, but music and art are my greatest passions. Over the years they have also became my job: I'm a harpist and a coloring teacher as well.
I'm so happy and excited to be here today as a Guest Designer on the Heffy Doodle Blog! I truly love the Heffy Doodle products and am so happy to have the opportunity to work with them!
Today I show you a scene card I created featuring the Heffy Doodle Shellabrate Clear Stamp Set.
This little turtle is just the cutest! When I saw it, I immediately thought to create an underwater scene!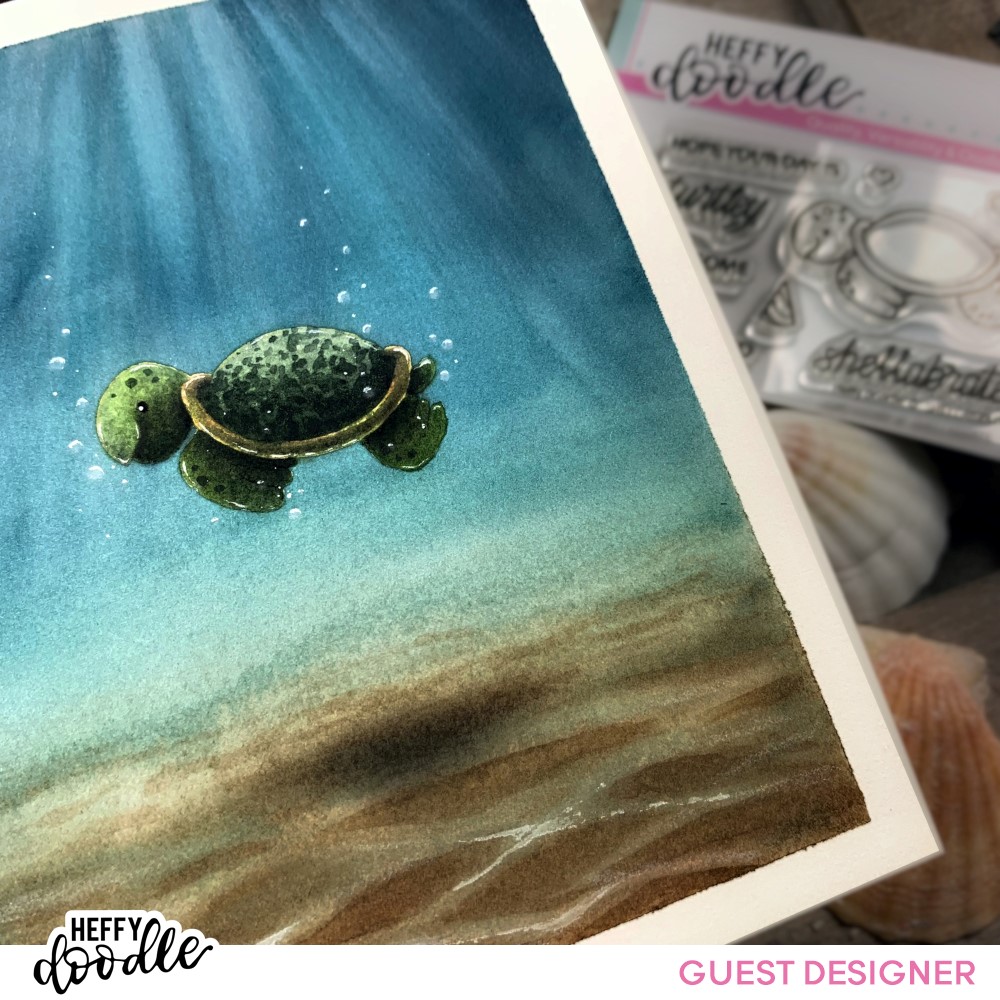 For my work, I used Arches 100% cotton Satin Watercolor Paper. I love to use this type of watercolor paper to have a very smooth effect.
I started stamping the turtle with the Distress Oxide Antique Linen, to have a delicate effect. I masked it using the Nuvo Masking Fluid and then let it dry.
I realized the water and the seafloor using the Daniel Smith Extra Fine Watercolors, with the wet-on-wet technique. Before the color dried completely, I made the light rays and reflections on the backdrop by removing the color with a brush wet with clean water.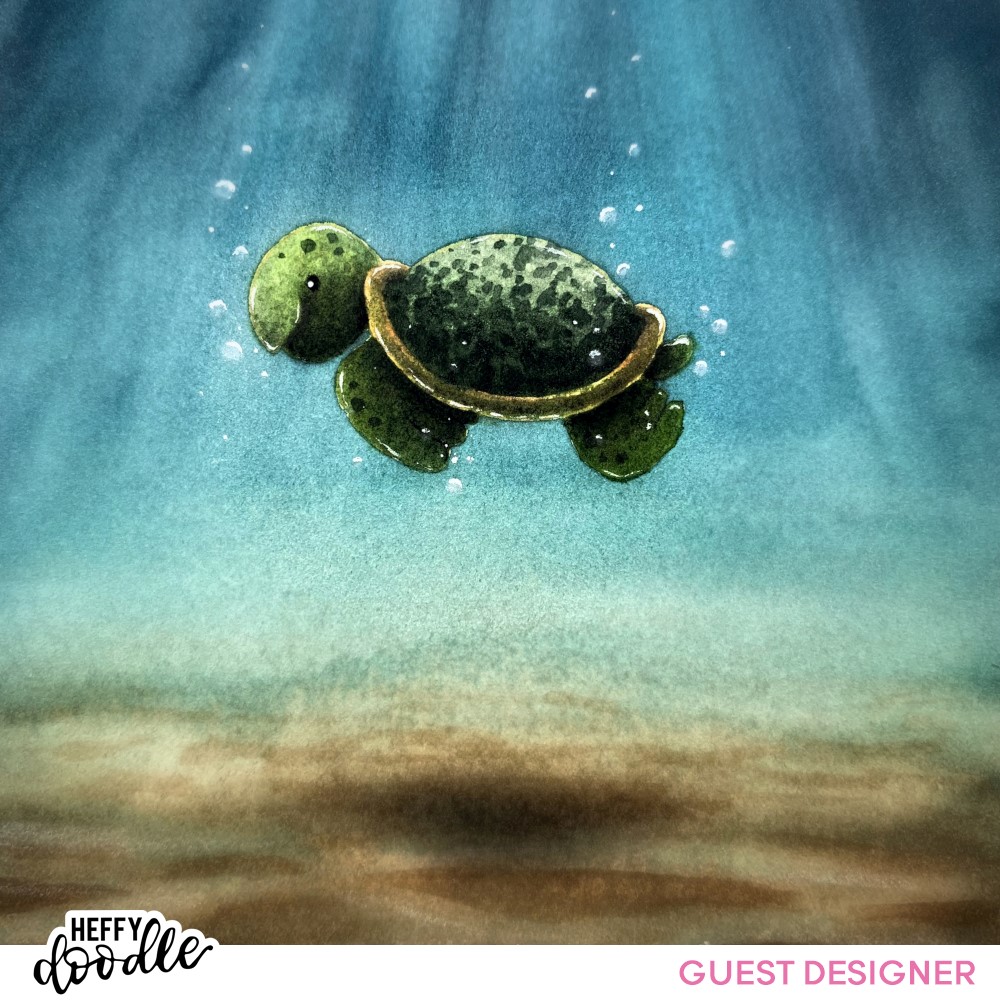 After that, I gently removed the masking fluid from the turtle. I colored it with watercolors as well, but this time I used the wet-on-dry technique, to have a more defined effect.
I added the shadows on the turtle and on the seafloor with a black pastel pencil to give more depth.
At last, I used a white gel pen to realize the bubbles and the highlights.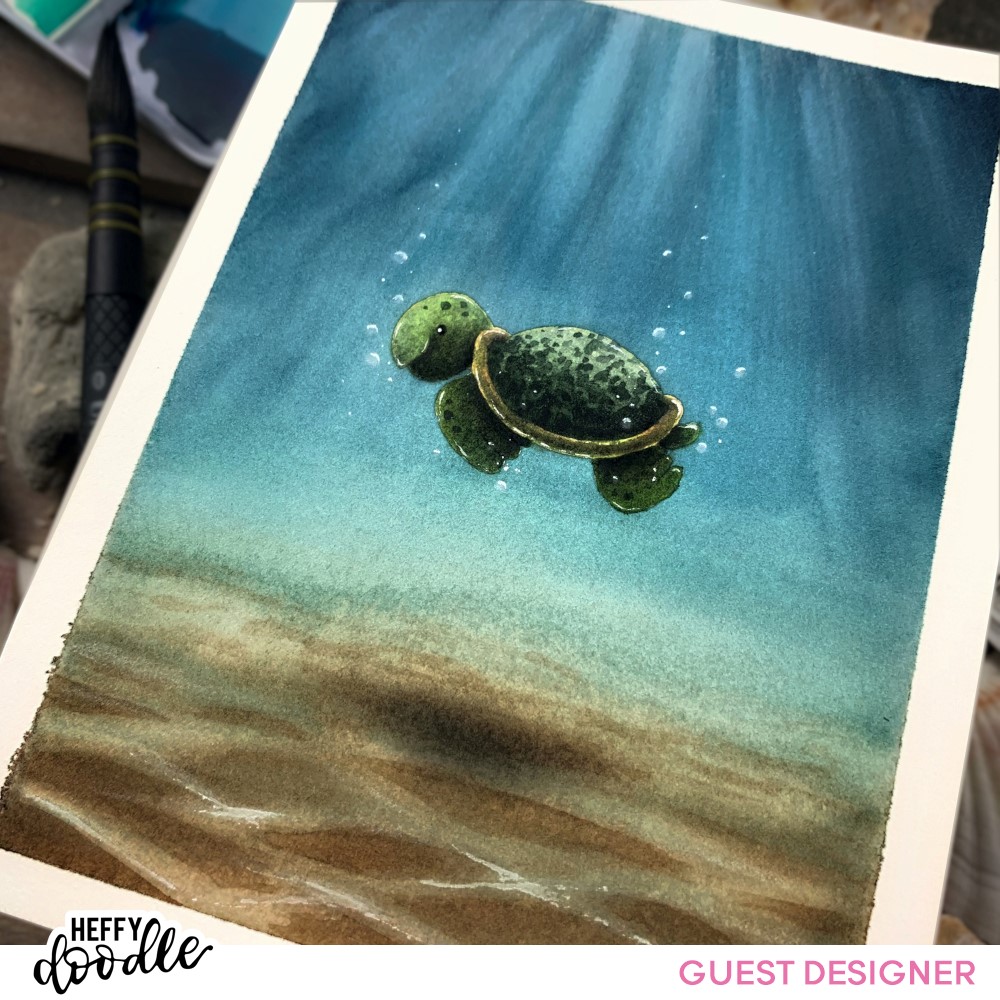 Thanks for joining me on this underwater journey! I hope my card will inspire you!
Have a colorful day!
Jennifer