June 25, 2019
Treat Yo'Self To Day 3 Of Sneaks

Hi Heffy Doodlers!
Welcome to Day 3! We've got sweet summer treats with sprinkles on top to share today! After our fifth day of sneaks, we will be heading into three days of full reveals, so if you like what you are seeing, be sure to come back to check out the full products! This time we have over 45 products, plus a card kit! When our new release has been fully revealed, the Heffy Doodle store opens for pre-orders and as always every pre-order will receive a FREE STAMP! Just look at this cute HAY THERE stamp set.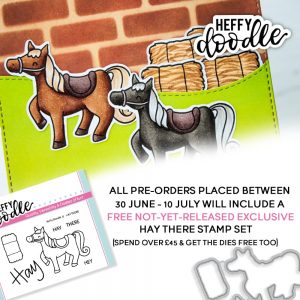 Let's dig right into today's Sneak Peeks!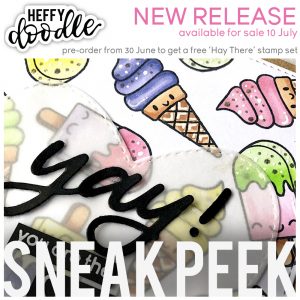 Our hearts are all aflutter with our brand new nested Stitched Heart Dies, these pretties are perfect of creating heart-shaped cards.
Hooray, we've also got the Heffy Cuts Yay die in this sneak! The exclamation mark is optional for more versatility.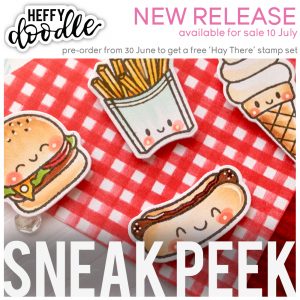 We all deserve a little treat sometimes! We've got sweet and savoury summer snacks covered with Treat Yo'Self, for the perfect combo coordinating dies are available. These cuties have adorable faces to match the puntastic sentiments included in this set!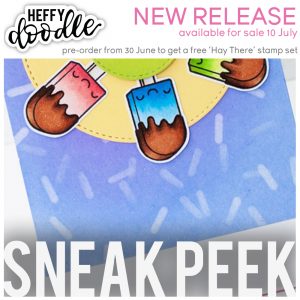 Add sugary goodness to any project using our newest Sprinkled With Fun Stencil! Create the illusion of sugar sprinkles all over your project, perfect to use with inks, sprays, or embossing pastes.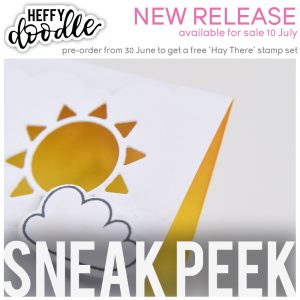 It's time to shine with the Sun, Moon & Stars Die set!  This trio is perfect for scene building and adds lots of versatility with a separate ray die that's perfect for layering!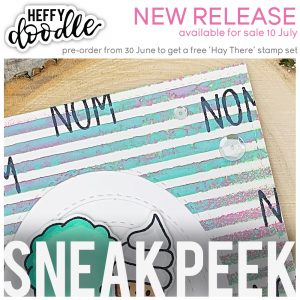 We're Ovally Excited about adding Stitched Ovals to our nested die collection! This set includes 8 ovals that can be layered for added detail or can go solo for a flawless background.
Thanks so much for dropping in, don't miss out on Day of 4 of sneaks! Hint: It'll be out of this world!