June 12, 2019
Thermoweb Collab – Girly Glitz
Hello Heffydoodlers! Welcome to the Heffy Doodle and Therm O Web collab – hope you have been enjoying the wonderful projects so far. Are you ready for some Girly Glitz? I have it today for you with two cards using the Super Dudes Stamp Set, Stencils and gina k Glitz glitter gel. Pink and glittery is the order of the day! I've also done some "stamp modifying" and I will give you the details in this post! If you want to check out more Therm O Web product goodness head to their blog.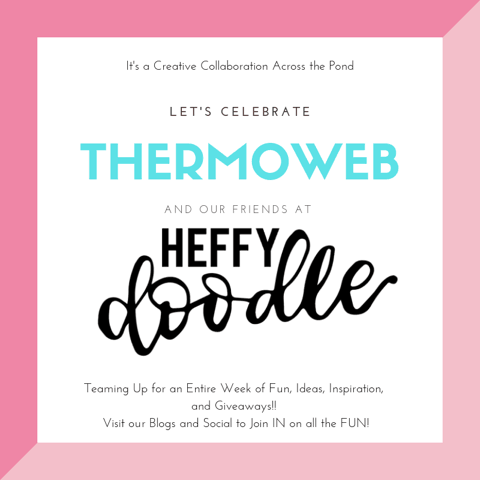 I've got 2 sparkly cards for you today –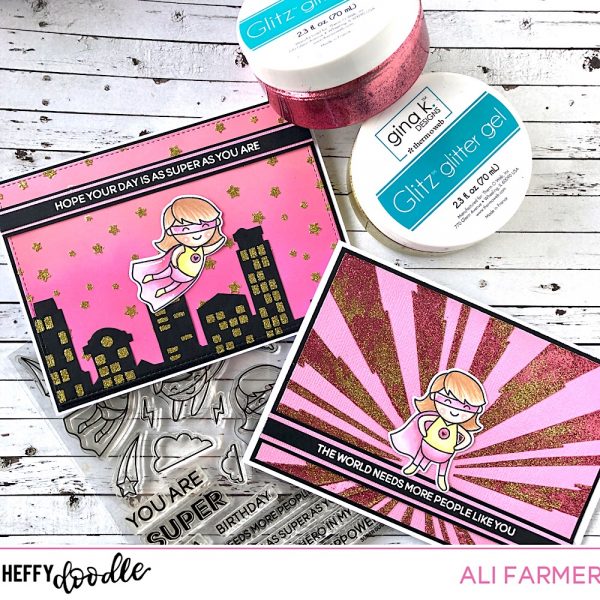 City Scape Card: Cityscape Stencil, Starfall Stencil, Super Dudes Stamp set, gina k Glitz glitter Gel – Gold, Distress Oxide Inks – Worn Lipstick and Picked Rasberry, white and black cardstock.
Zapp Attack Card: Zapp Attack Stencil, Super Dudes Stamp set, gina k Glitz glitter gel – Gold, Bubblegum. Pink cardstock for background piece, black cardstock, white cardbase.
I began each card by using the oh-so-sparkly glitter gels through the stencils – easy to apply and the bonus (as i discovered) is you can dry it a little with your heat tool without it bubbling or warping. On the Zapp attack I used a combination of the two glitter colours (Gold first, then Bubblegum in the 'gaps'). For the city buildings, I traced around the stencil of buildings and fussy cut out the shillouette in black cardstock. I then used the Gold Glitz through the stencil for the city lights.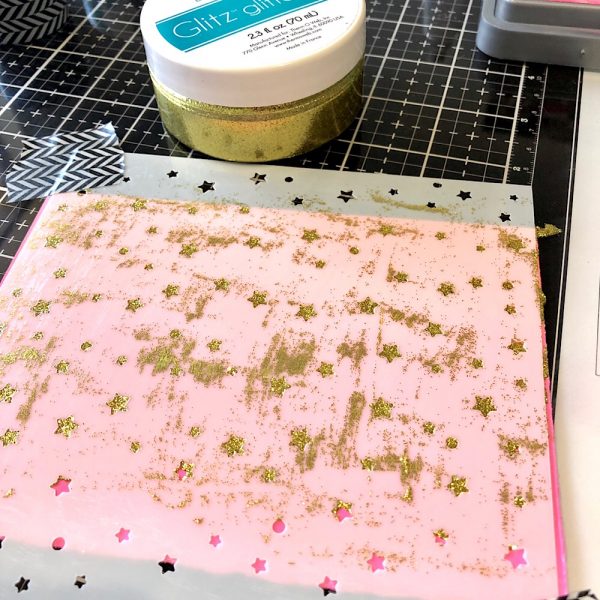 I modified the flying Super Dude boy and substituted the girls head onto the boys body by carefully cutting around the girls hair and chin and then positioning it over the boys head.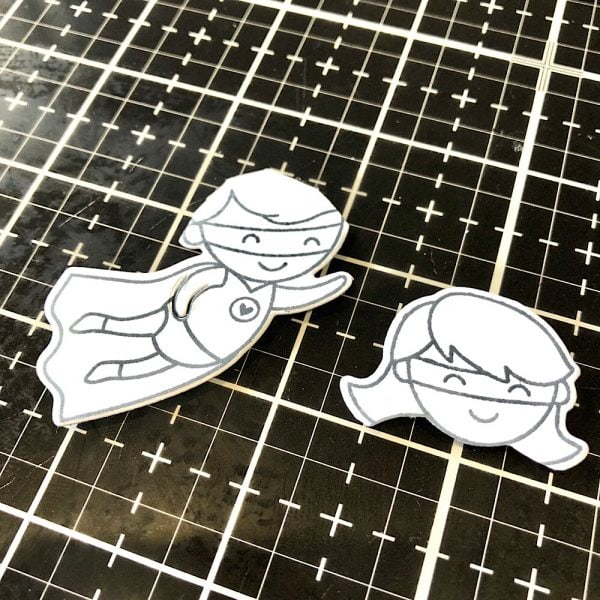 The boys head was trimmed a little so it didn't show behind the girls hair. Then I simply glued the girls head over the boys head.
I coloured the images with copics:  pink (RV 13, RV 21) and Yellow (Y11, Yo4) and brown for the Hair (E34, E23, YR00).
The background pieces were backed with black cardstock and adhered to white base cards. The sentiments were stamped in versafine ink and white embossed. I then backed them with pink and black cardstock as shown.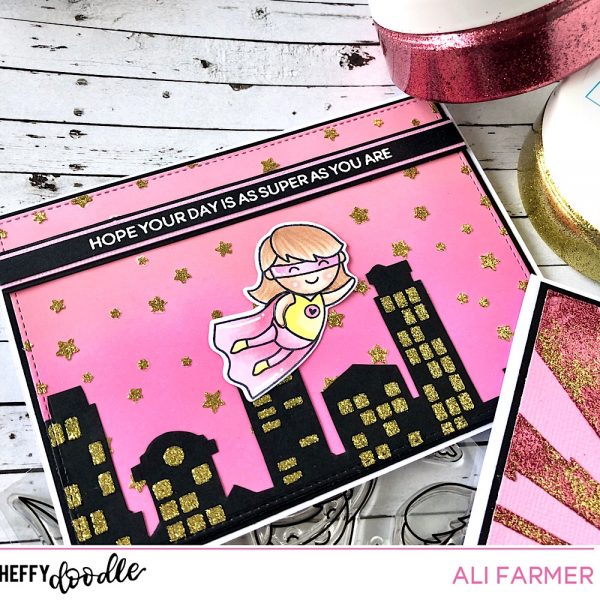 Glittery, Sparkly and oh so Girly-Glitz!!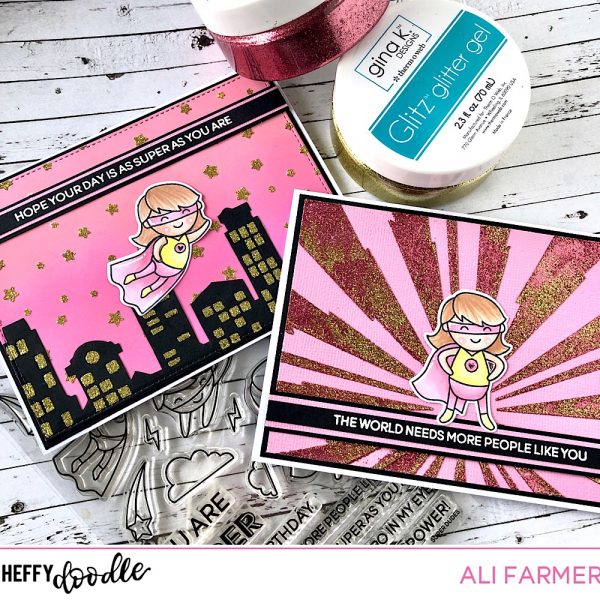 Thanks for joining us for this special collab – stay tuned for more posts from the team!
Ali xx