May 26, 2020
Thanking More Heroes with Super Dudes
Hi everyone, it's Mary, and I'm back this month with another super fun set of cards. Today, we are thanking another set of heroes: teachers and homeschooling parents!  In this video tutorial, I'll show you how to get the most out of your real brush pens and also how to design your own background paper.  The star of these cards are the heroes from the Super Dudes set.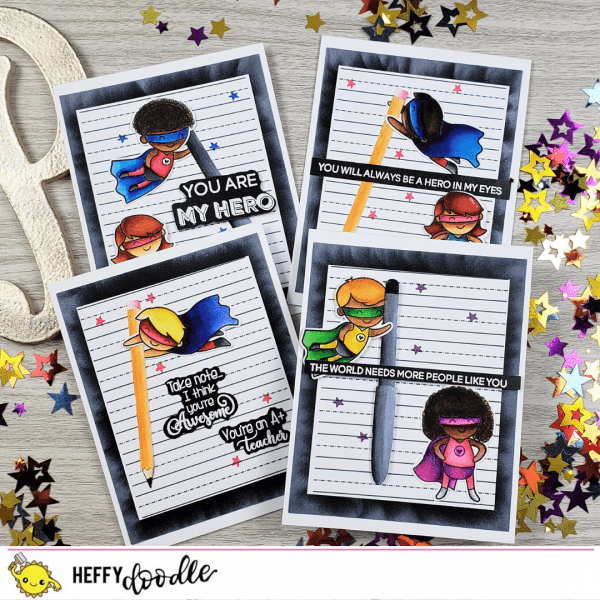 Real brush pens are one of the most fun, and easiest mediums to use when you are trying to get a lot of dimension and depth in your coloring.  They work so well together but be sure to use the right paper for the best blending.  For these cards, I'm using Bristol Smooth Cardstock to get that perfect blend.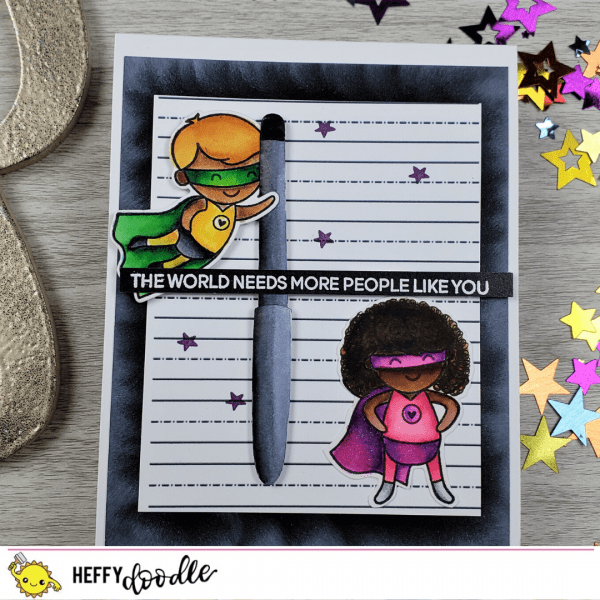 To personalize your background, I'll show you how you can easily grab something off the web and shape and cut it down to size to fit your projects.  This is a great tip when you are in a pinch and don't have a specific background stamp or paper pack.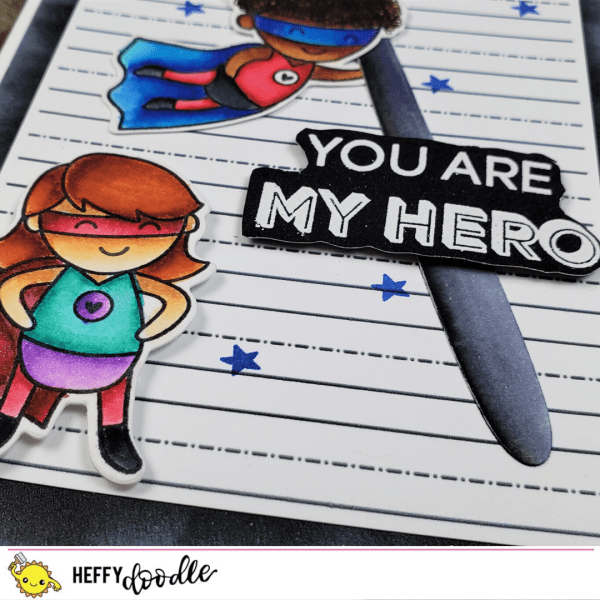 Altering your stamps is another way to get the most out of your supplies. I drew in some curly hair for 2 of our Super Dudes to show how you can get a different look.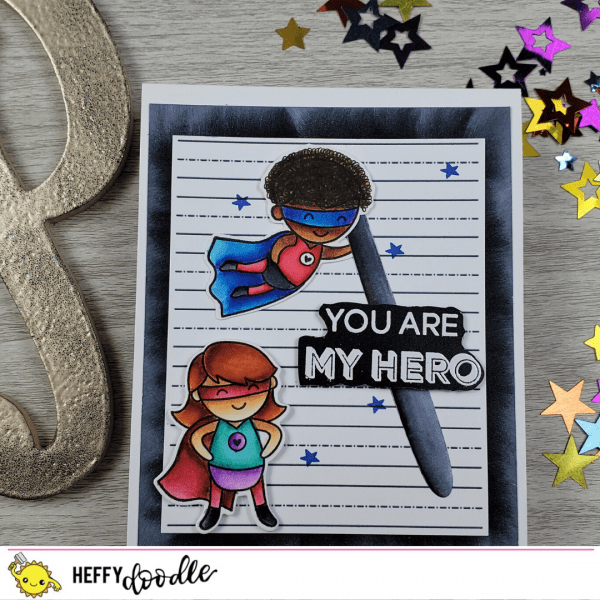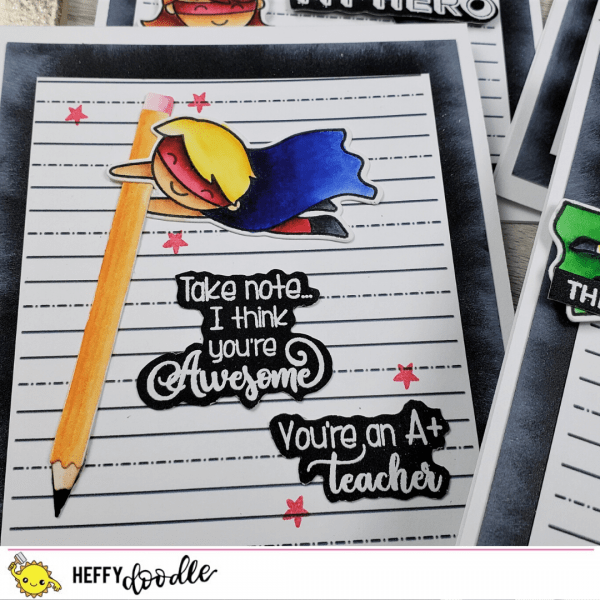 Thank you so much for stopping by.  Be sure to check out the video tutorial for more details and to visit me in other forums so we can stay connected!