March 22, 2019
Teresa's Flying By To Say, Happy Bee-day!
Hello Heffy Doodlers
It's Teresa here from Whimsical Card Studio as a guest on the Heffy Doodle blog. I am thrilled to be here and share my colorful pop-up box card featuring the Big Bug Hugs stamp set.  The adorable critters in this set were fun to color.  I stamped pretty much all the stamps 3 times (or more for the grass and flower heart stems) and colored with Copics.  I wasn't sure how many of them I would actually use and wanted to have more than I thought I needed.  I ended up using just about all of them because I decorated every panel so this bug garden party was hopping!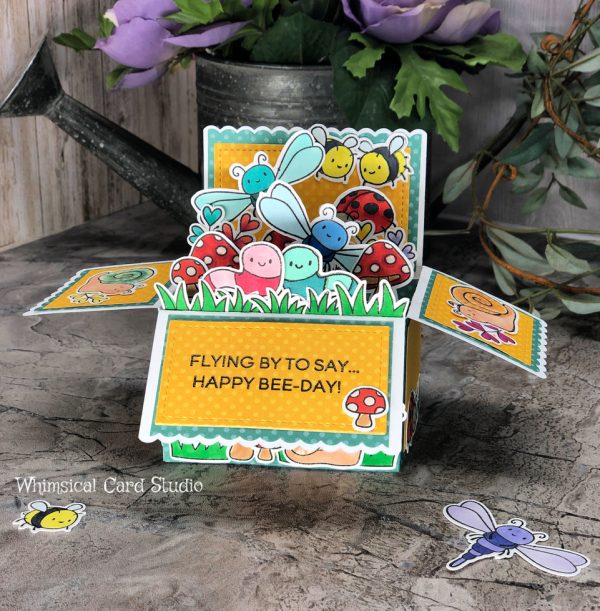 Since I wanted to change the orientation of a few of things I used a mirror image stamping technique so I would have a worm, ladybug, and snail facing the opposite direction.  I like this technique to stretch the use of a stamp set.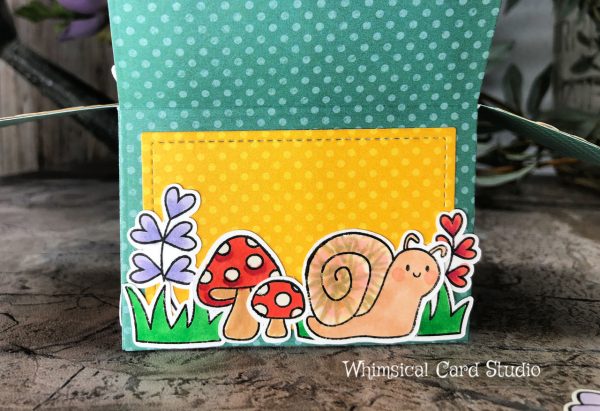 I created the box from a Lawn Fawn pop up box die set using polka dot papers in yellow and turquoise.  After all the images were colored I die cut them out and started the process of decorating the box.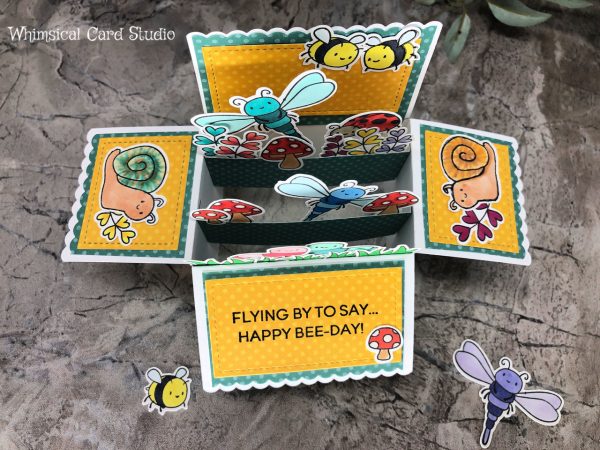 Note: the dragonfly at the highest point in turquoise was attached with a piece of acetate so it would give the appearance of flying, which ties in with the sentiment I used.
Thank you so much for stopping by and have a great weekend!
Teresa