April 16, 2018
Sweet Baby!
Hey Heffy Doodlers!
Thanks so much for stopping by the blog today.
Recently I've been obsessing over patterned paper.
And by obsessing, I mean this:
I have so much patterned paper it's obscene. Like….it should be illegal.
So I've been trying to use it up in my cards, and I really do think it adds the perfect touch!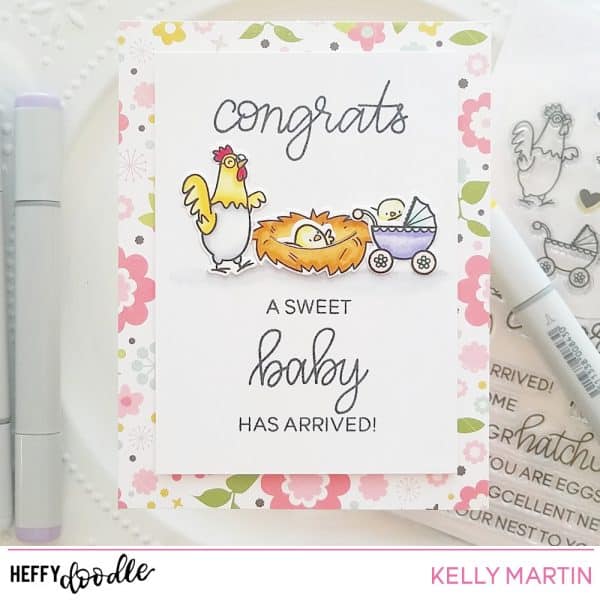 I started off this card by stamping the images from the Eggcellent News stamp set on to white cardstock using copic safe black ink. I colored the images and then used the matching die set to cut them out. I set them aside and then went to work on the card base and the panel.
I cut and scored a 4.25 in. x 5.5 in. card base and then cut down a 4.25 in. x 5.5 in. piece of patterned paper and glued it on to my card base. I then trimmed down a smaller piece of white cardstock to act as a matte. I glued some foam on to the back of the matte piece before adhering it to the card.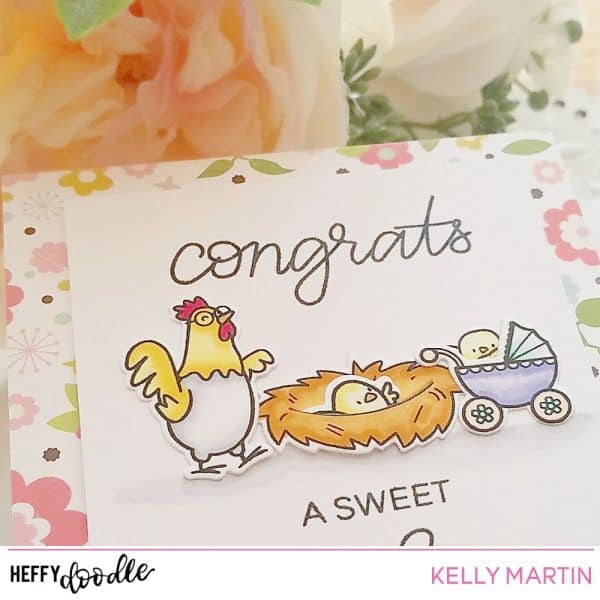 I then glued all my die cut images on to the card to create a little scene. I wanted the little chicks to be popping out of the nest and the baby carriage, so I had to do a little creative cutting of the die cut pieces–but I was really pleased with how it turned out!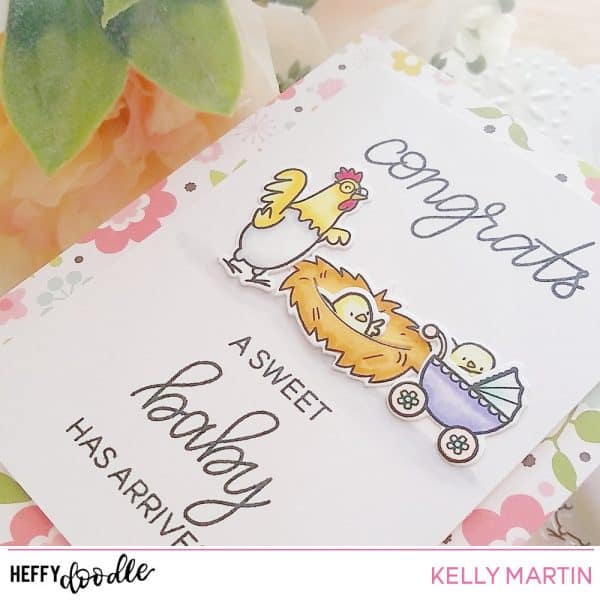 After the images were adhered, I used a light copic marker to add a little bit of a shadow underneath the images to ground them so that it didn't look like they were floating in mid-air!
I finished off the card by stamping out the sentiment. I love the Heffy Doodle sentiments because they build up really nicely together, and there's a good mixture of larger words to pair with a smaller phrase in the sentiment
Thanks so much for stopping by today!
Kelly