January 17, 2022
Super Celebrations!
Hello! Tallie back again with a bit more clean and simple-ness for your Monday! Today's card features the Superdudes and Wavy Banners Sentiments stamp sets and a three colour theme to create this bright and happy birthday card.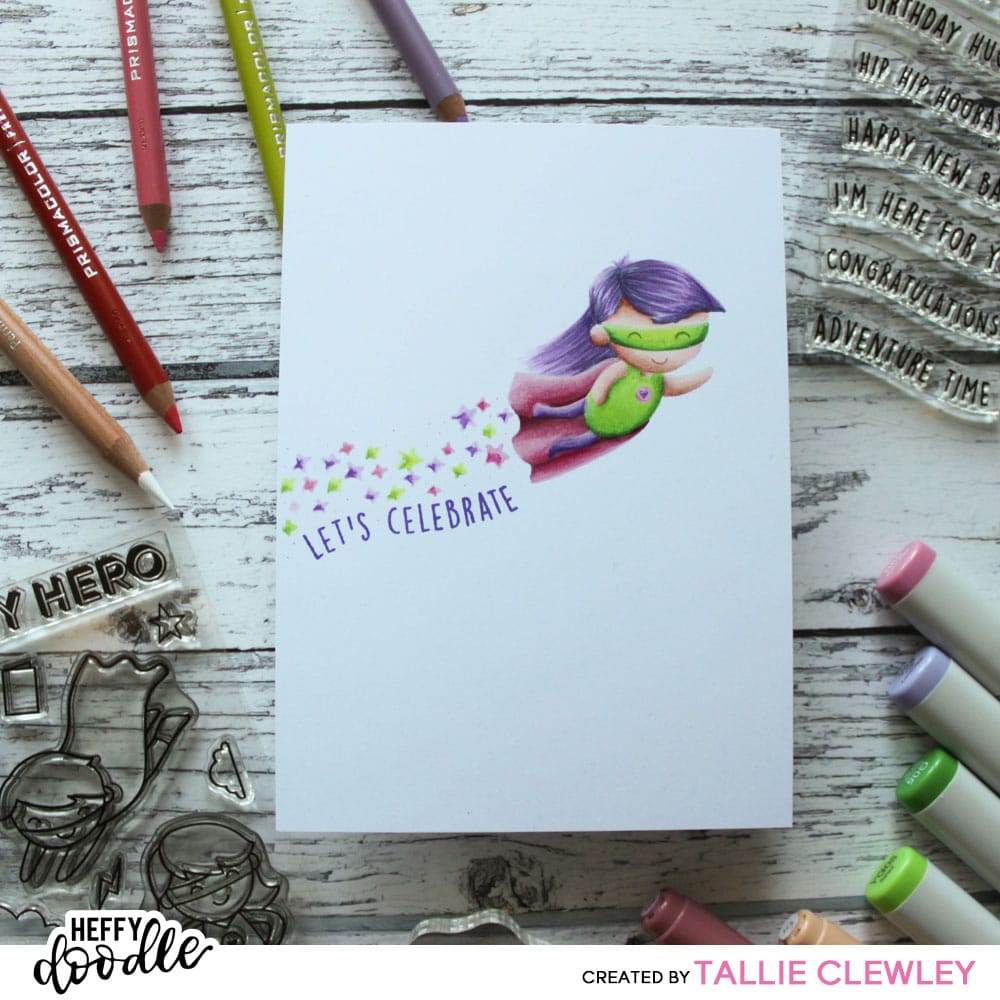 I started off by stamping out the scene onto some alcohol marker friendly cardstock and some Concord and 9th Contour Ink. This is perfect for some no line colouring! Since the stamp had short hair, I simply lightly sketched out a bit of a mane that could fly behind her in the wind.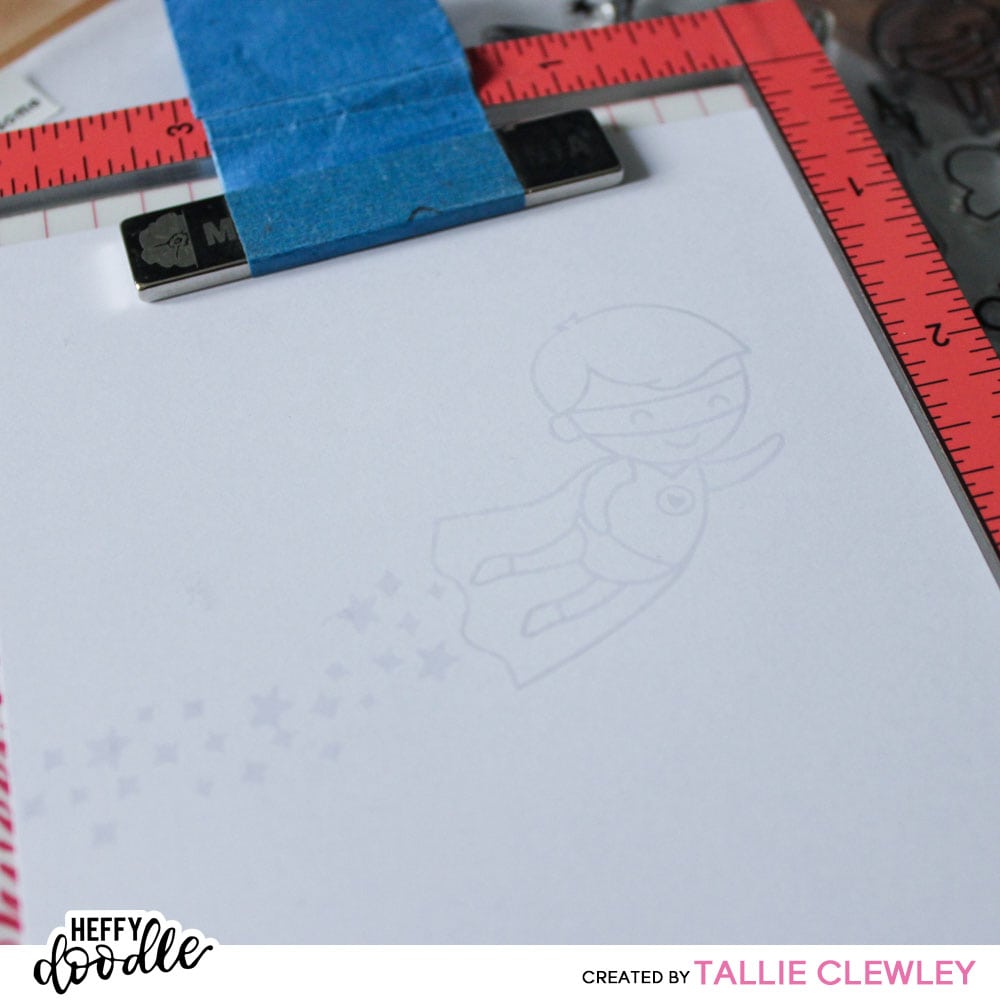 I chose three colours for my colour scheme – purple, pink and green. I made sure to use at least three alcohol markers for each to get that dimension, which is really important for that no line look. Here's a tip: don't be afraid to go in with your coloured pencils to get finer details and boost the contrast between the highlights and shadows! I especially love to do this for all hair and facial features.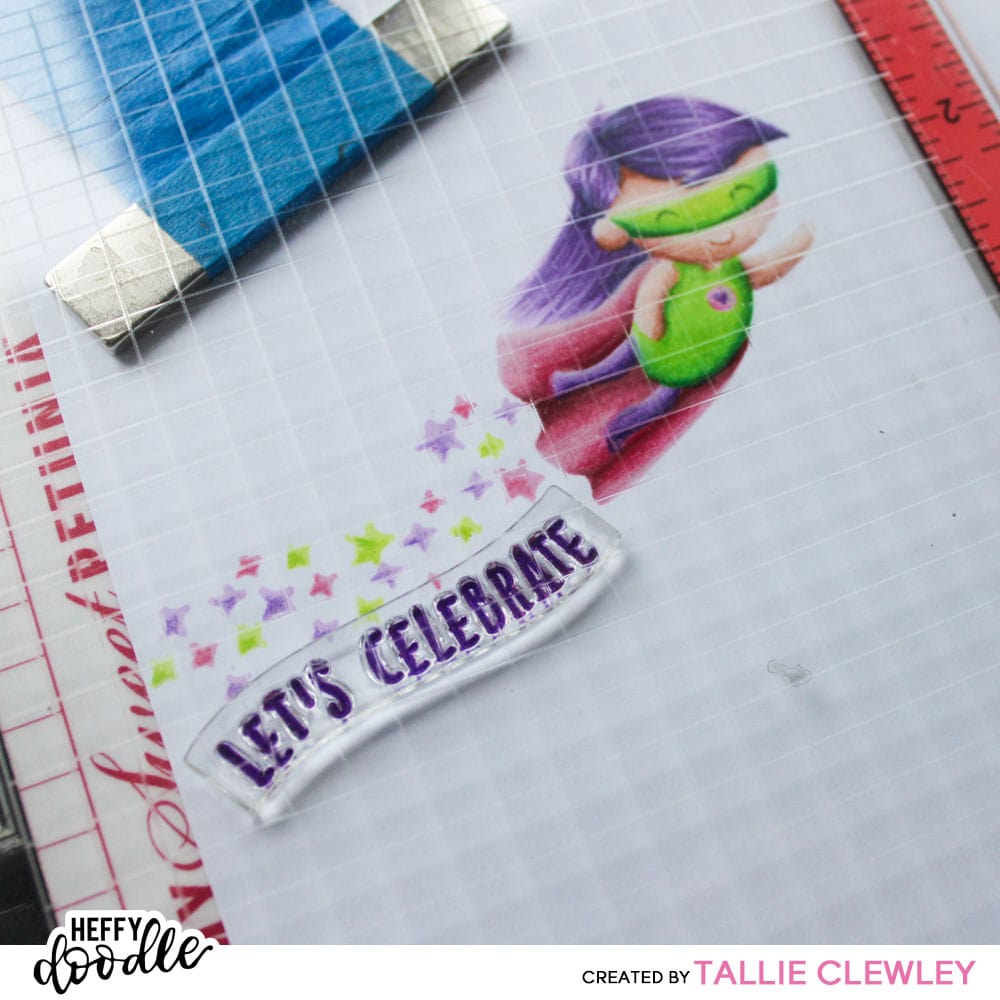 For the sentiment, I used one of the Wavy Banner Sentiments and stamped in some Catherine Pooler Grape Crush ink.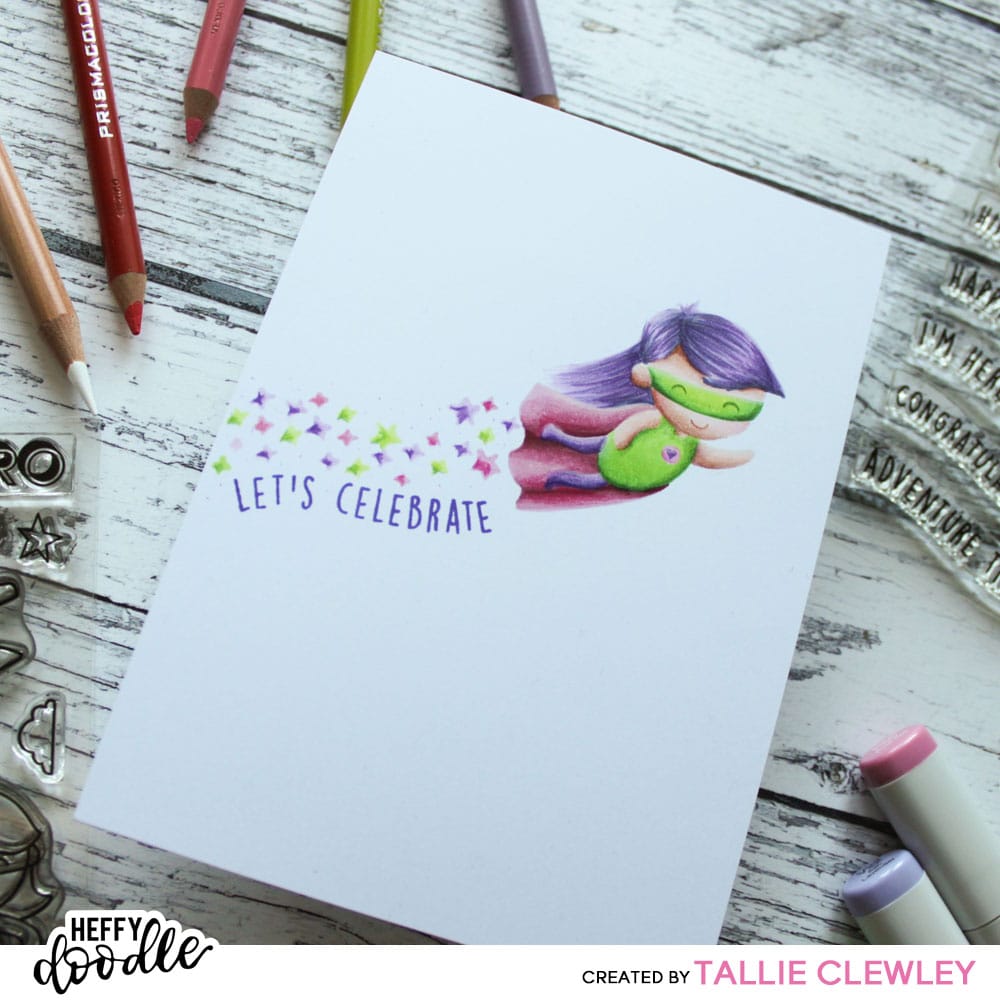 I filled in some more of the sparkle trail around the sentiment to finish of the card!