February 23, 2023
Special Delivery! Time for Day 3 of Sneak Peeks!
We still have some sneak peeks to show you today and tomorrow before we can fully reveal all the new goodies, and there are some truly adorable critters to show you today, so let's get started!
You'll have a blast with the 'Let's Party' Jumbo Sentiment Dies! We love the cute star shapes scattered throughout the phrase! This set also contains a matching outline die to create a shadow layer, although we think it's a fabulous look to layer multiple die cuts of the phrase together and offset one to create a drop shadow effect.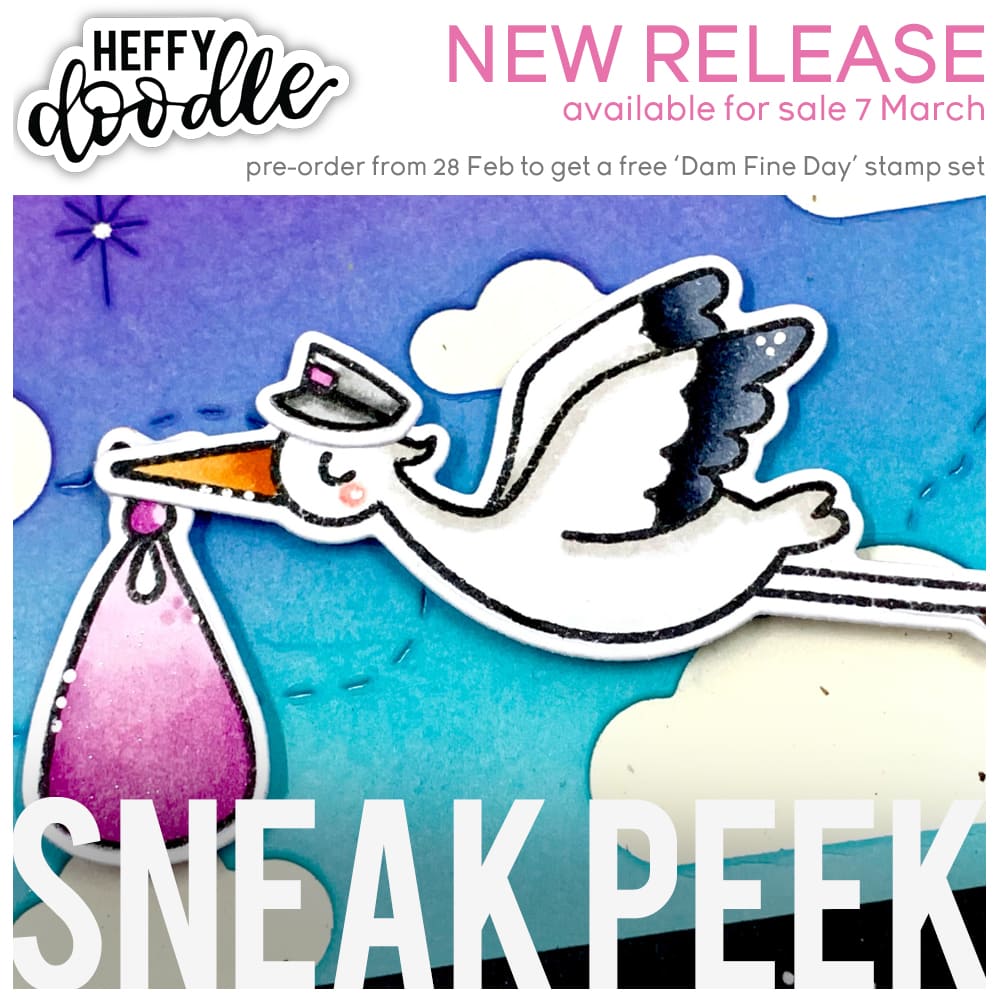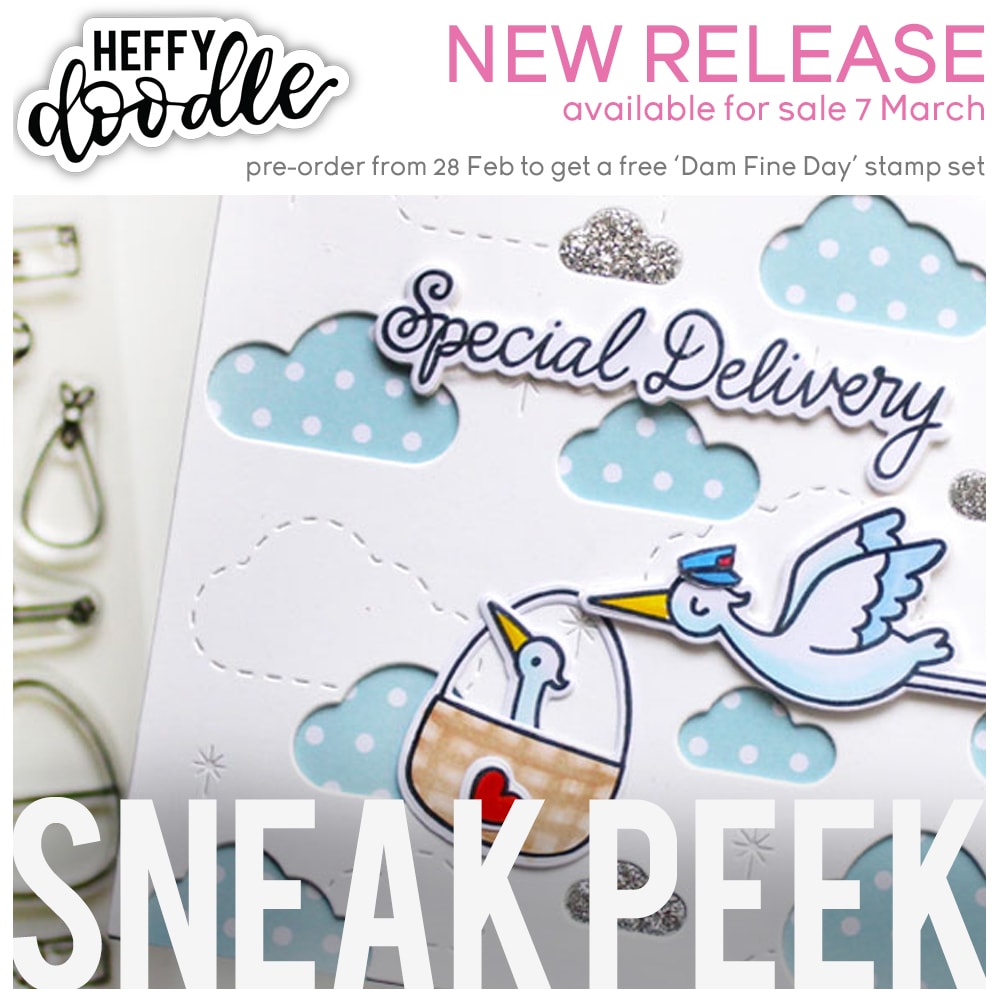 Today we're sending you some happy mail in the form of 'Special Delivery' Stamps (coordinating dies available!). This set contains a host of images suitable for a variety of occasions – perfect for new baby cards, graduation cards, across-the-miles cards, and more! We love these adorable storks, which can also be coloured differently to transform them into herons.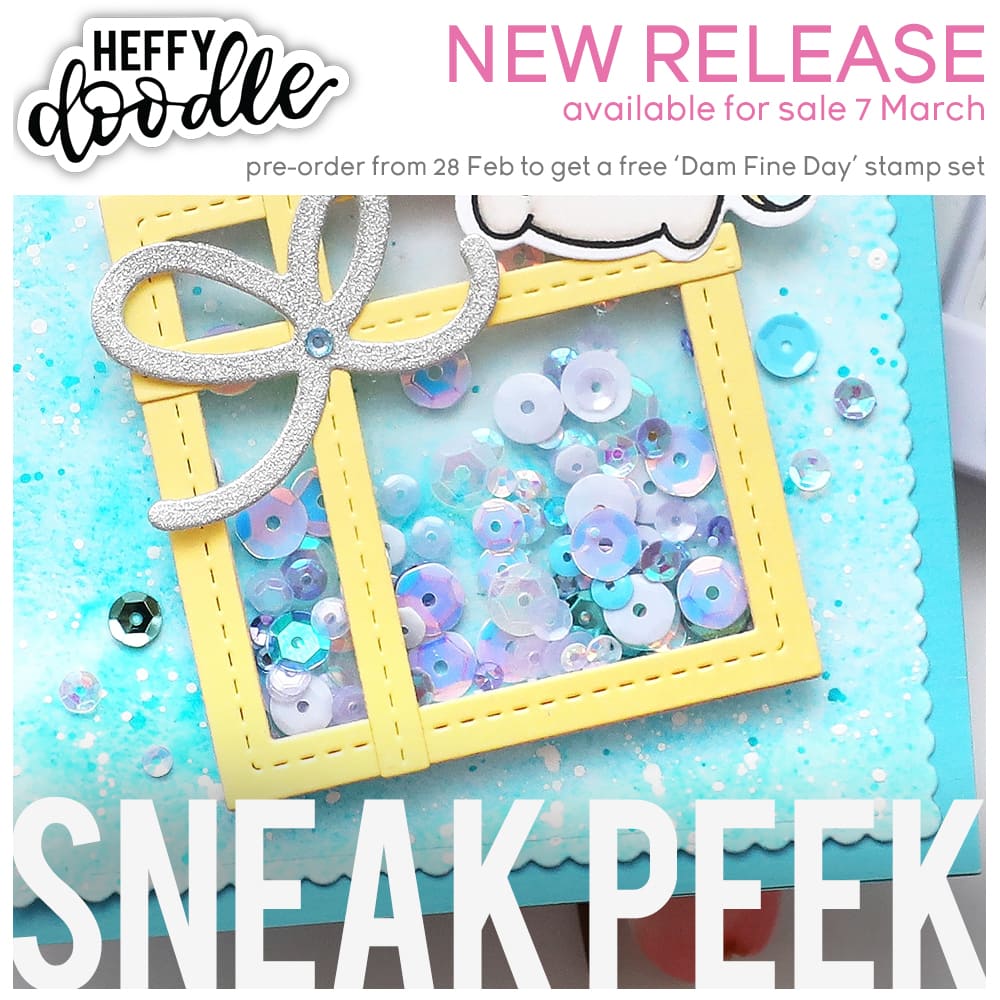 So you might be familiar with our 'Frozen Fractals' Sparkle Mix already, as it was previously part of a bundle deal exclusive to our Mega Day event. But we thought it complimented some of our other newbie products, so we've included it as part of this launch! You'll love this icy mix of sequins!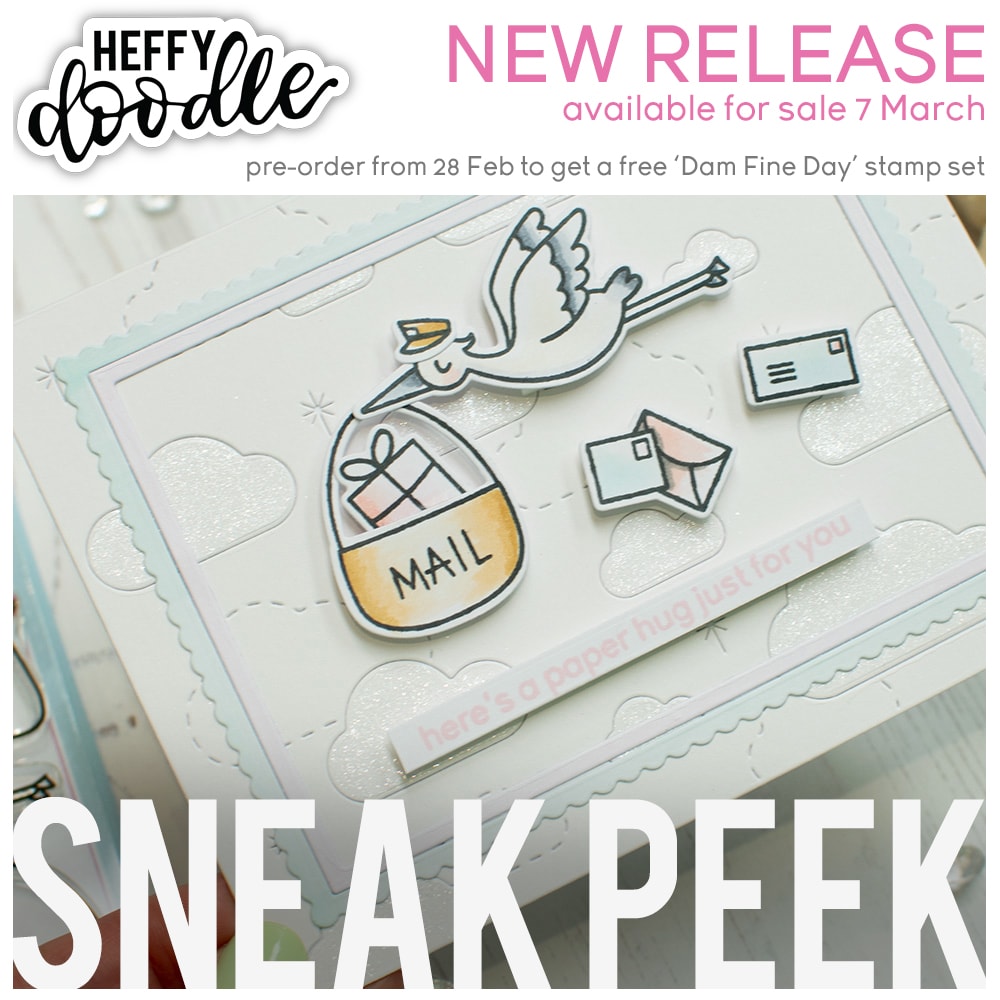 Soar through the clouds with the 'Sky High Cloud Backdrop' Die. This whimsical cover plate die is just too cute, featuring twinkling stars, and fluffy clouds with both a solid outline and stitching effect.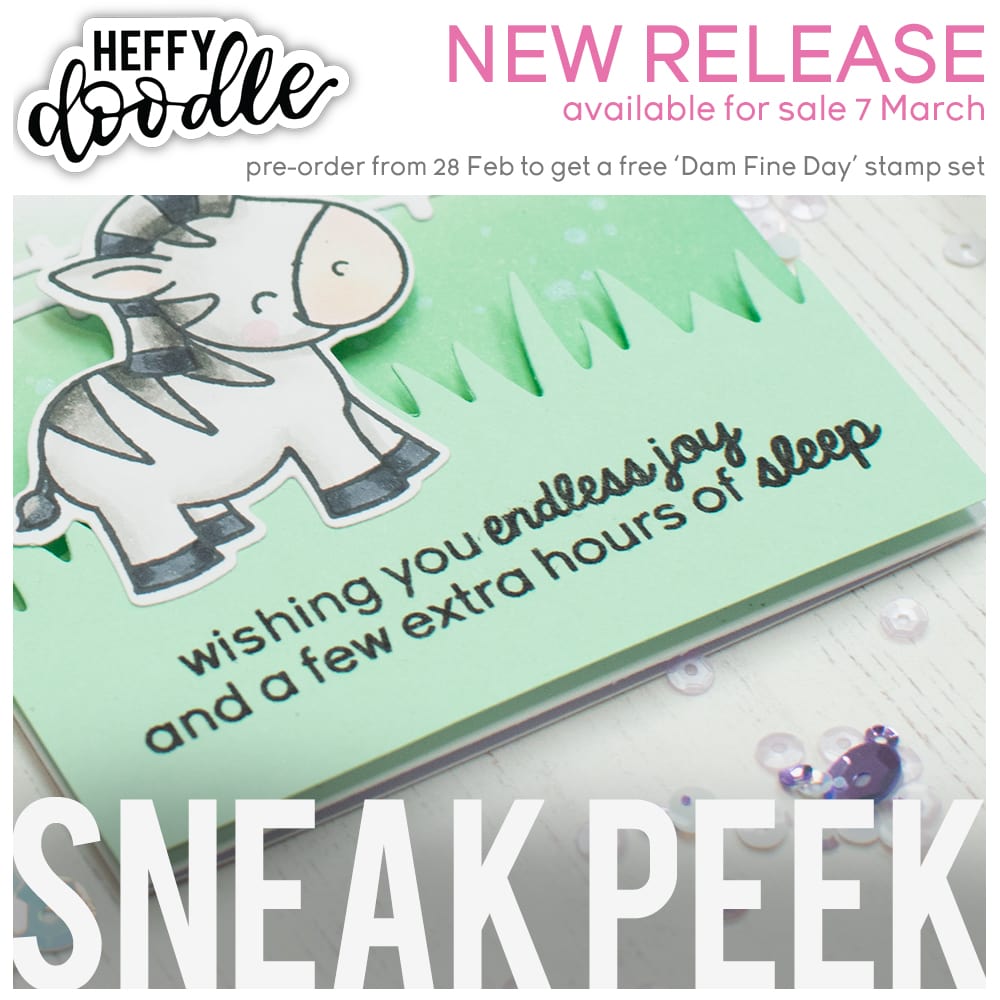 A sentiment stamp set is up next! This is the 'New Arrival Sentiment' Stamps, and it is jam-packed with loads of super sweet phrases for welcoming life's new additions to the world. All are helpfully located in one stamp set for you to reach for time and time again.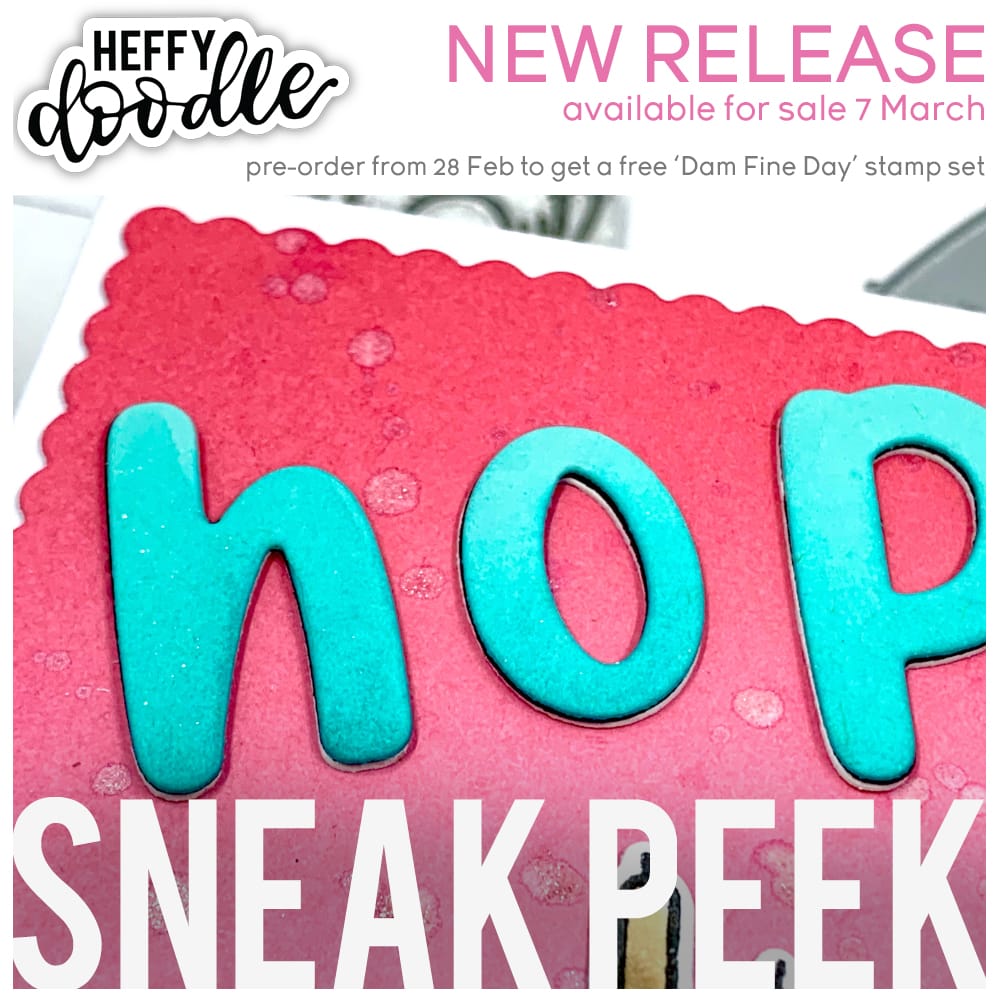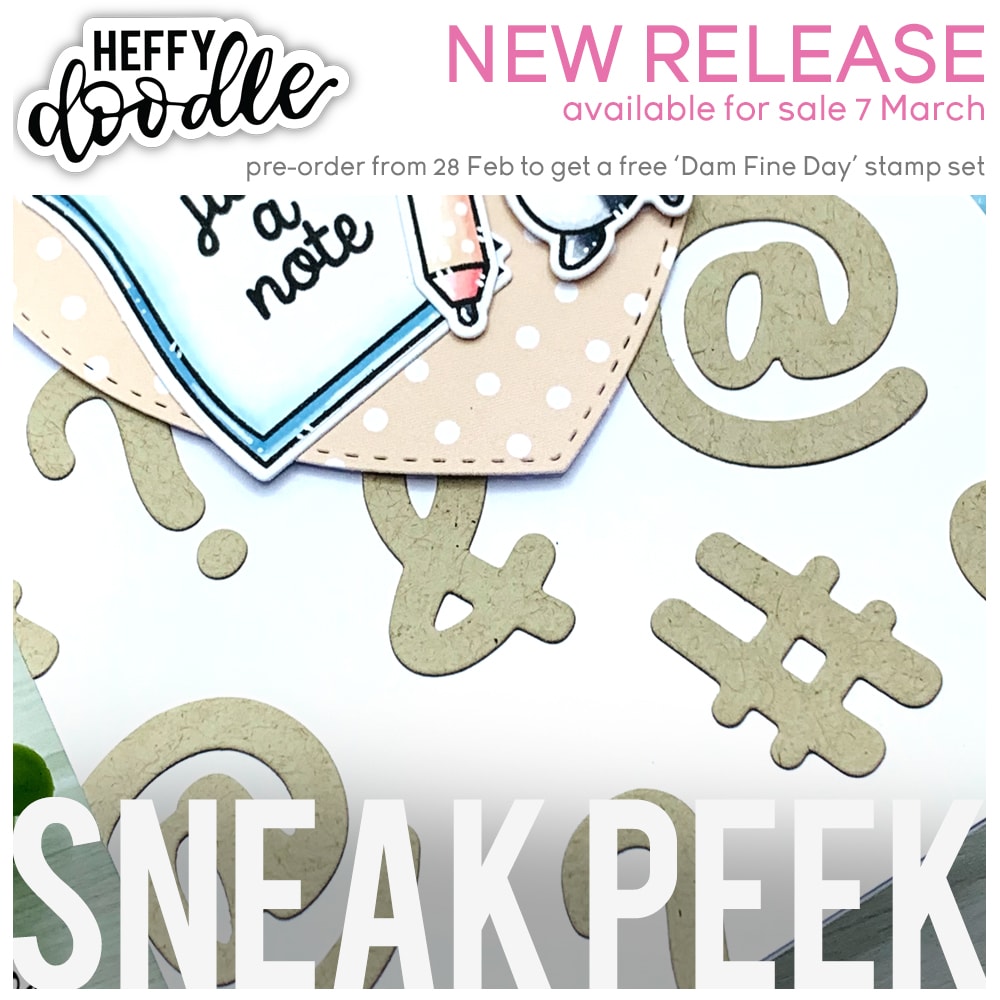 Being able to create your own sentiments with number and alphabet dies is always super fun, so we're adding two new die sets with this release! First up, we have the 'Moxie Alphabet' Dies! This set of 26 dies gives you a full alphabet in a funky bubble font. And to match we have the 'Moxie Numbers And Punctuation' Dies! This set of dies contains the numbers 0 to 9 and a range of symbol characters. These two sets are perfect for cardmakers, scrapbookers, and journalers alike!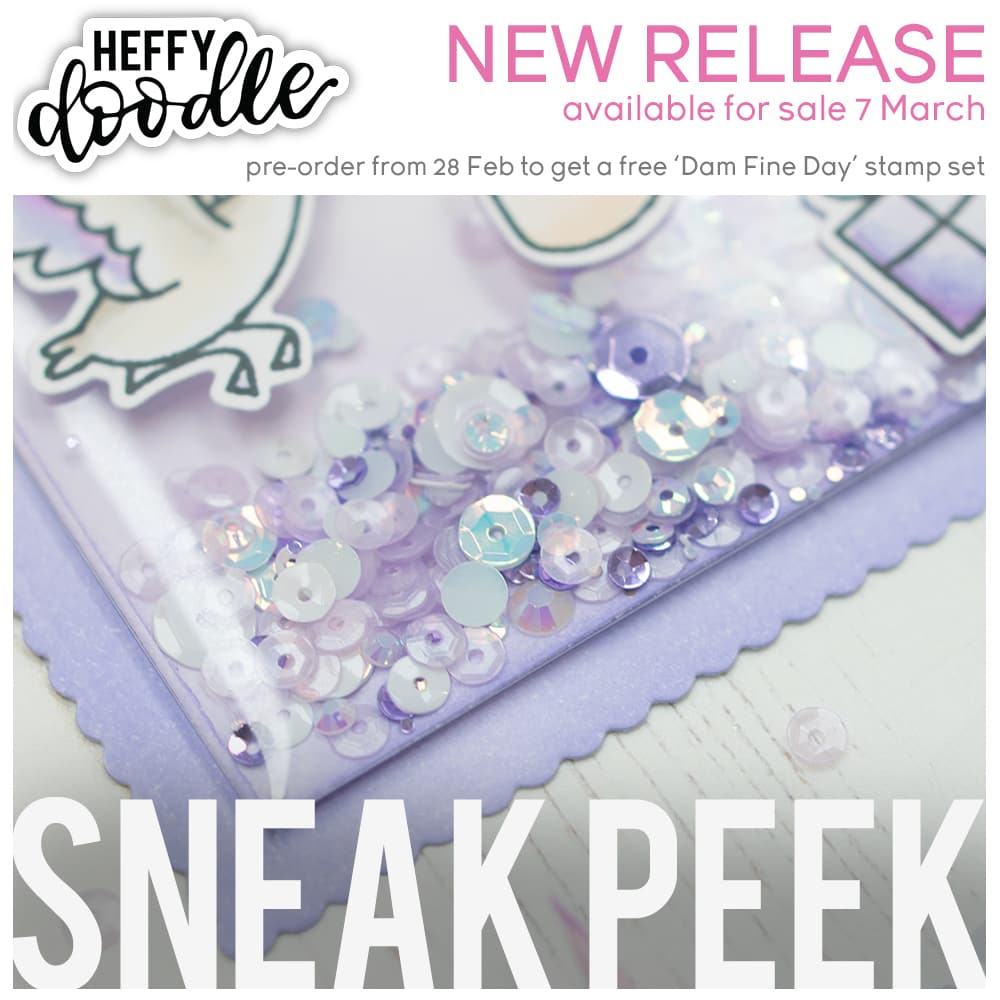 Here's your first look at the 'Cloud Nine' Sparkle Mix! We love the pure pretty purple pastel tones in this selection of sequins. We also love the super cute crystal flat-back gems that work so well in this mix. This Sparkle Mix is just so dreamy!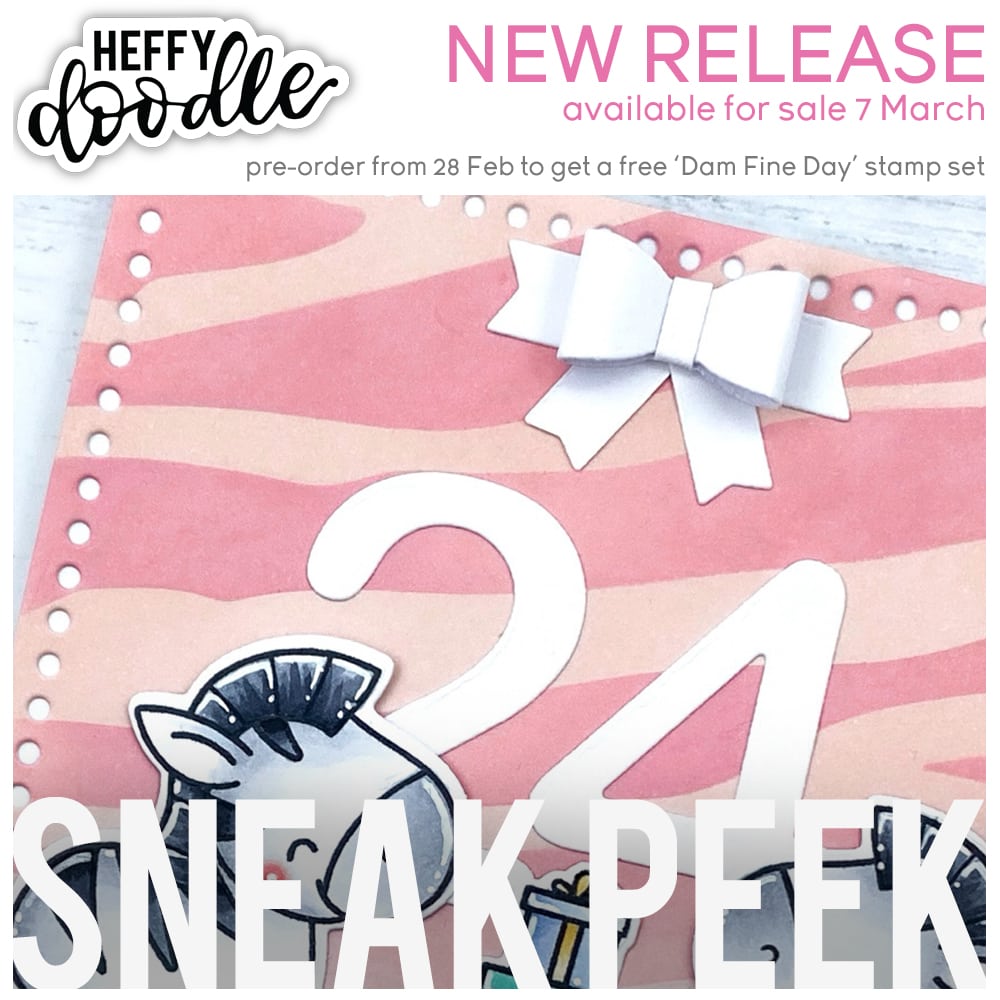 You'll go wild for the 'Zebra Stripe' Stencil. And don't let the name fool you, this stencil isn't just limited to creating a lovely zebra stripe pattern in traditional black and white! Swap out the white in this combo for orange to create a fun tiger stripe look, or go crazy inking the stencil up in a whole rainbow of colours!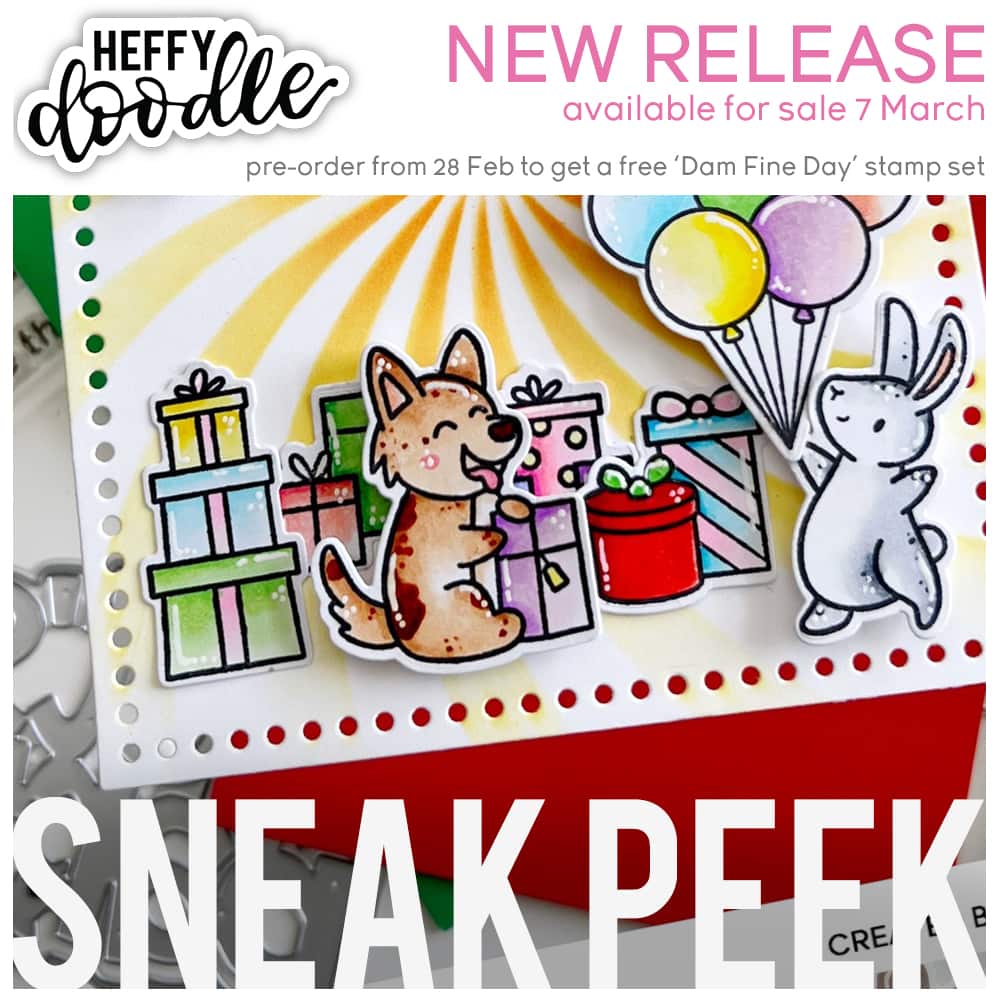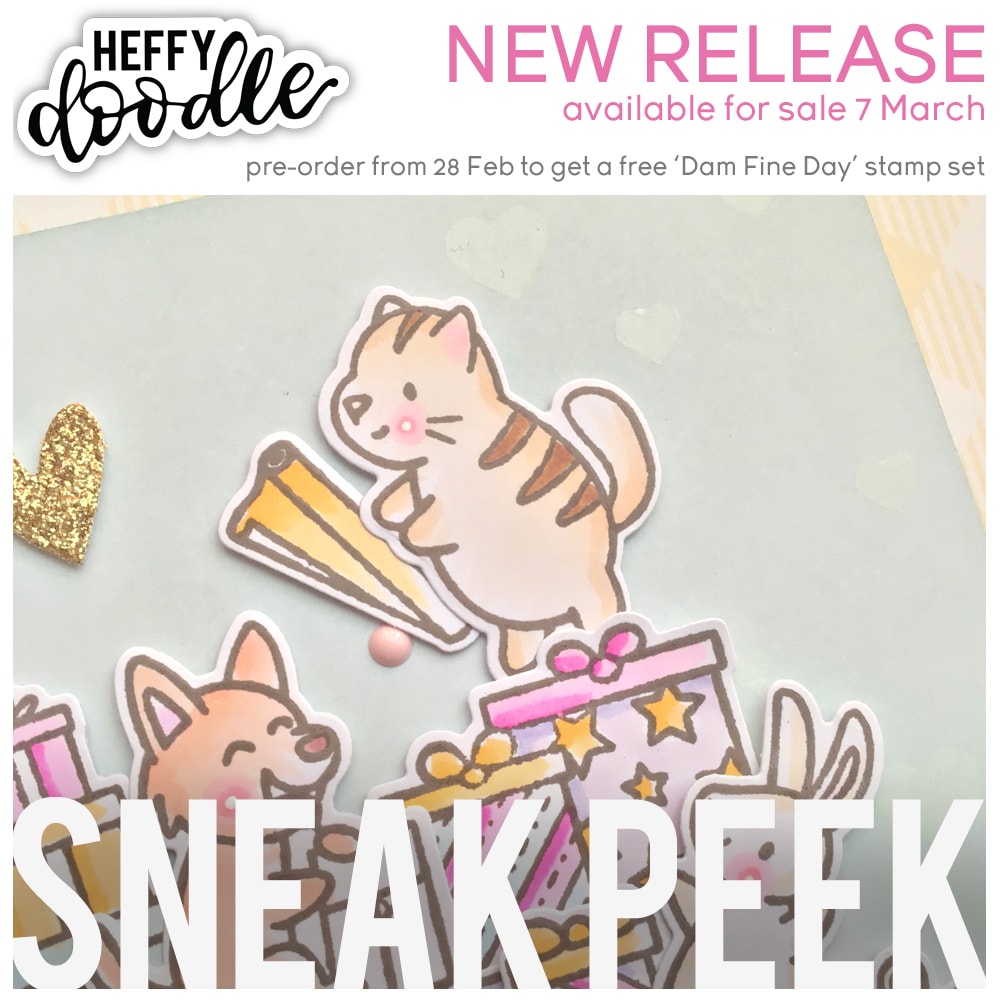 Get ready for some cuteness! These are the 'Wrapped With Love' Stamps (coordinating dies available) and they are just utterly darling. There are some really adorable critters in this set and a selection of different images to create the present pile of your dreams.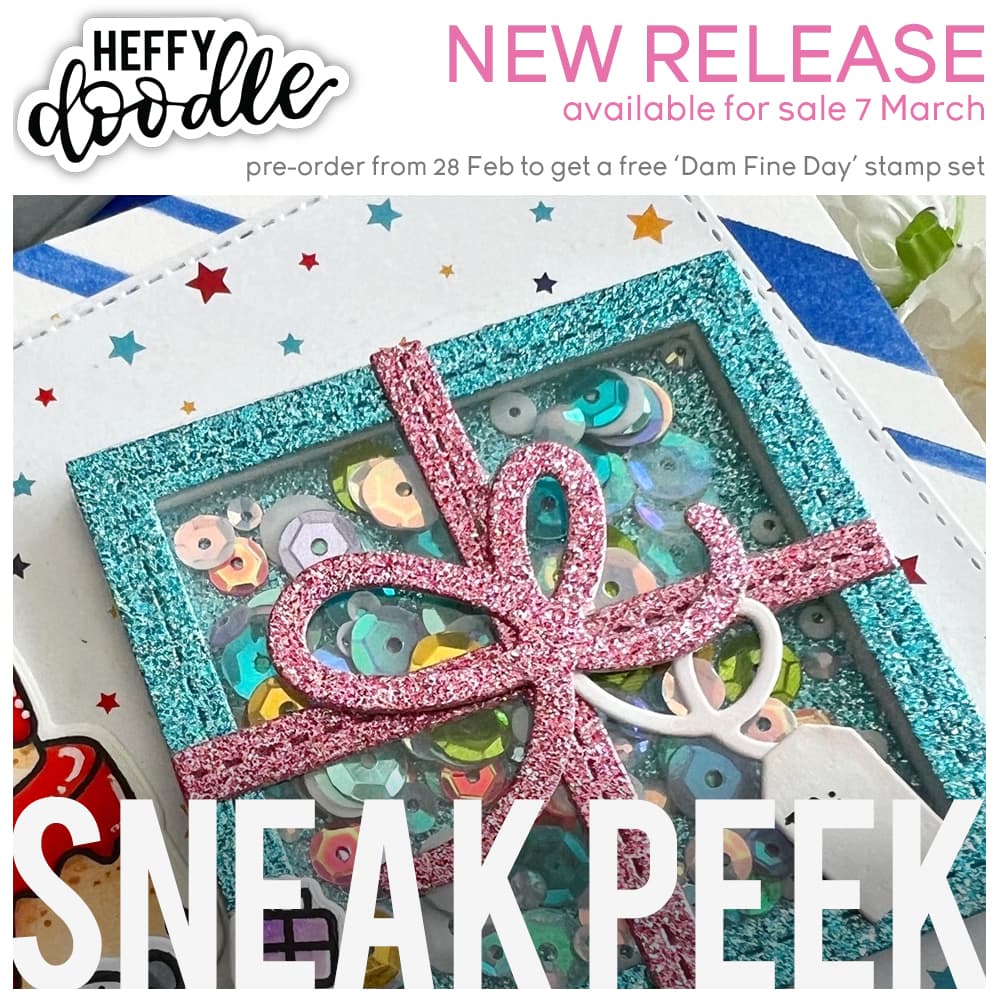 Sticking with the present theme to round us out for today, here's a glimpse of the 'Present Shaker' Dies. Perfect for creating cute square shaker elements, or build up the image of a present and customise it with the variety of accessory dies in this set.
And that's all for day 3! We have one more selection of sneak peeks to share tomorrow before we move on to begin fully revealing all the crafty goodies, so be sure to come back tomorrow to check them all out!
Don't forget: pre-orders open on the 28th Feb and every pre-order qualifies for a free Dam Fine Day stamp set. Orders over £45GBP (not including shipping) will also receive the coordinating dies for free too! No codes are necessary to redeem this offer. Catch you all tomorrow for the final day of sneak peeks!