January 19, 2018
Sorry I forgot it was your birthday …
Hello! Olga Moss is here with my new card. So, do you love to make windows in the cards? I really love to do it. So this time I decided to make a card using Elephant of Surprise Stamp Set. Especially in the set there is a very appropriate phrase.
As always I started with preparing all details of the card. I stamped and colored this super cute stamps, cut them all and colored with my Copics.
The last step was to make the background: to do this, I did dry embossing with a mask from MFT. So I got a brick three-dimensional texture of the base. Then I cut the windows in the center with a doily die from Studio Katia. And placed inside colored doily.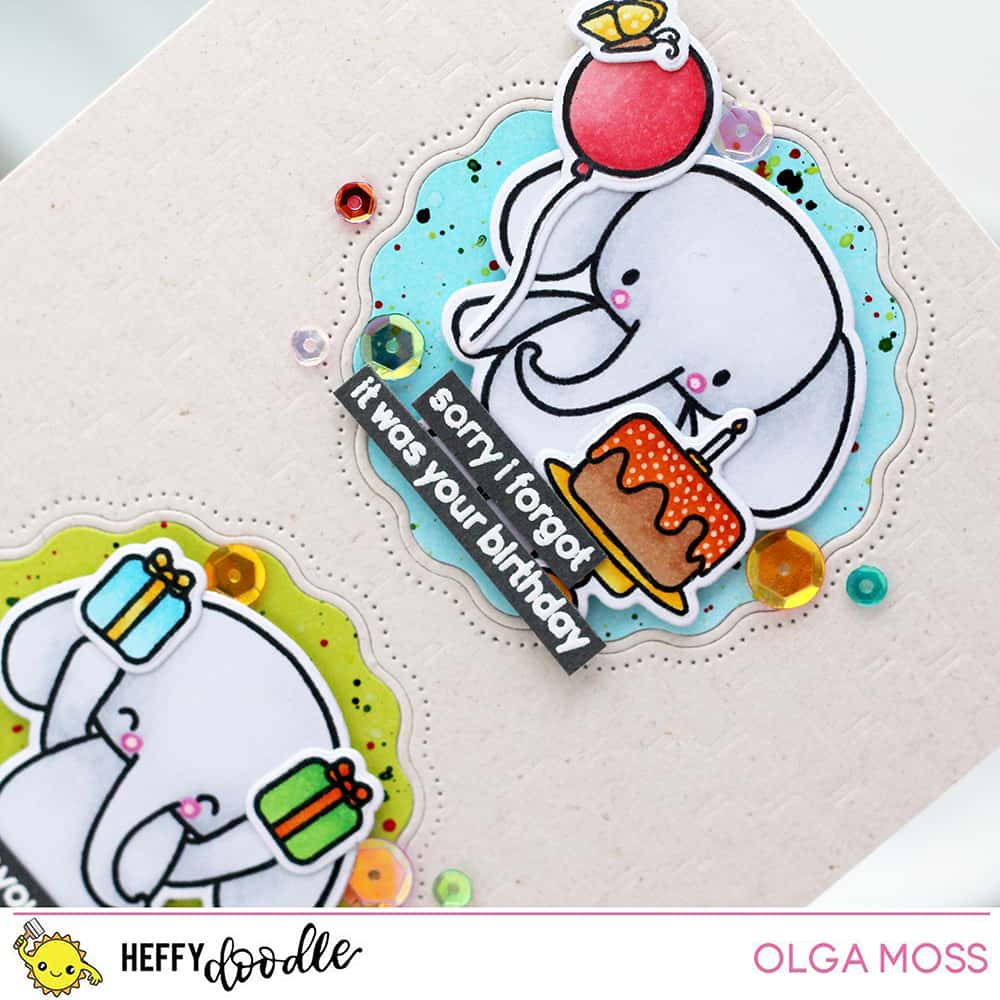 Next I foam mounted my images and the sentiment Sorry I forgot it was your birthday But now you get the surprise. Lastly, I embellished this project using Crystal Clear Fusion from Studio Katia. This finished up the card!
Thank you and see you soon.
---