December 11, 2017
So Suzy Podcast Interview with Lesley Oman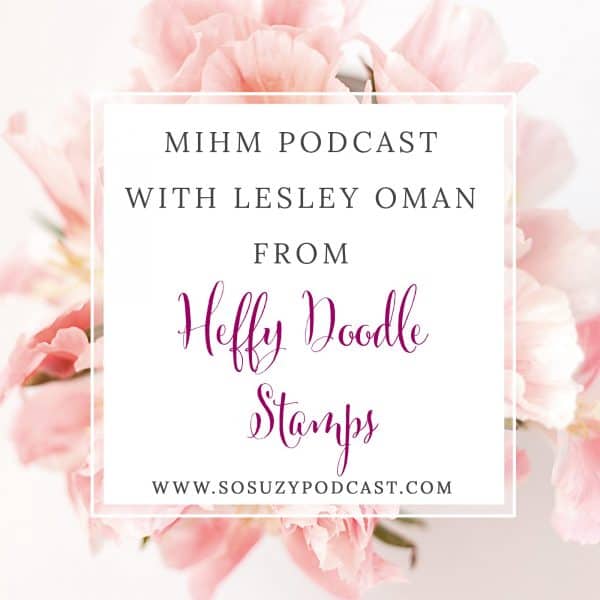 Hello Heffy Doodlers,
Lesley here, and I am over-the-moon excited to be sharing this with you! If you love to get crafty, then you definitely need to know about Suzanne Moore and her crafty podcast So Suzy. Not only does she share such fabulous information about the industry, but she is such a hoot – I promise you'll be laughing along with her as you listen.
Last week I had an interview with Suzanne for her 'Made It Happen Monday' feature! Oh man, did we giggle and giggle! I can't wait for you all the fun that we had together!
Why don't you check it out for yourself over on the SoSuzy podcast blog. You can also listen on iTunes, iHeart Radio and Stitcher.
Or click the Play button below to get listening right away! There is also a chance to WIN a Heffy Doodle stamp and die – with entries open worldwide…. all the details on the podcast.
A massive shout out to Suzanne for being totally awesome and giving us the opportunity to be featured on her podcast!
Happy Crafting, friends.
Lesley
x