January 18, 2021
Scene Colouring: Holy Macaroni!

I'm back with another card in my Scene Colouring series. My birthday card today features the cute and punny Pasta La Vista stamp set and focuses on masking with Heffy Tape to create the scene.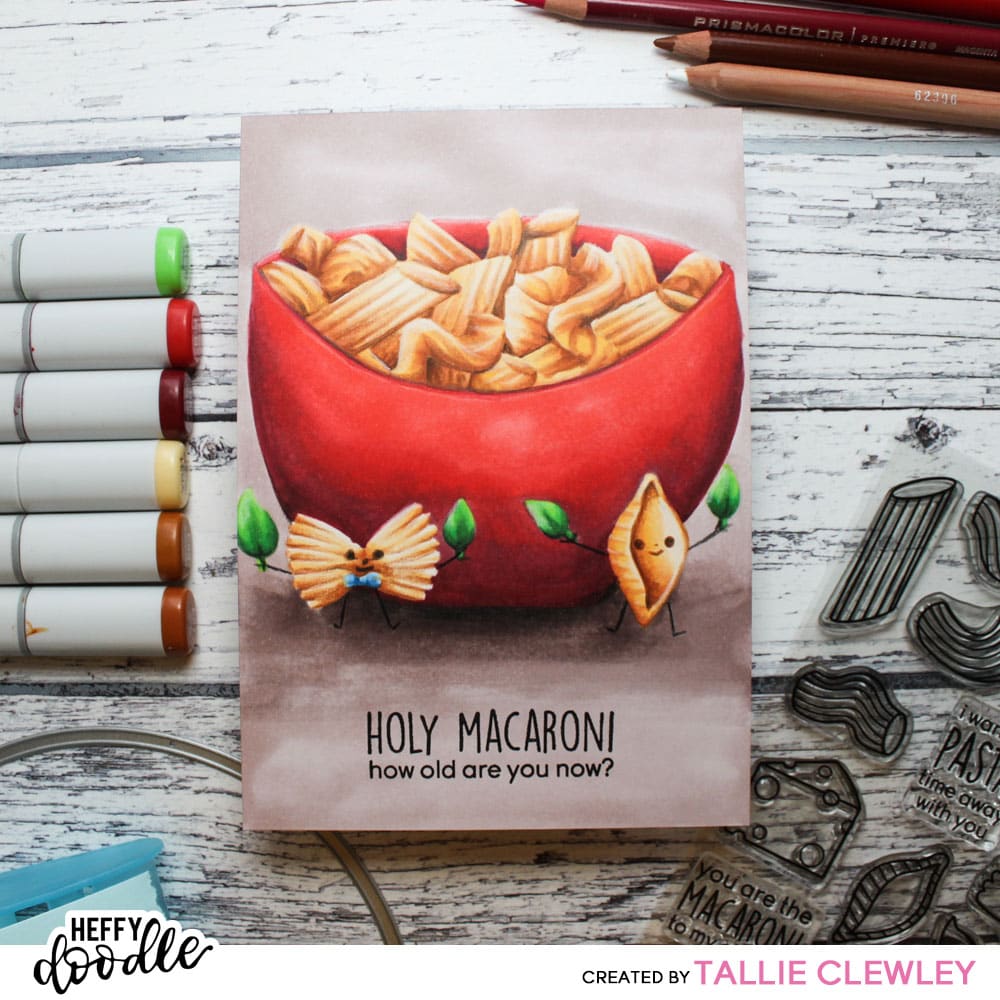 I started out by creating a mask so I could stamp out the pasta within the bowl. I used a die from the Skinny Circles Frames to trace a line onto a strip of Heffy Tape. I cut this out and centred it towards the top of a blending cardstock panel. I used a larger die to trace lightly the back part of the bowl so I had a stamping guide.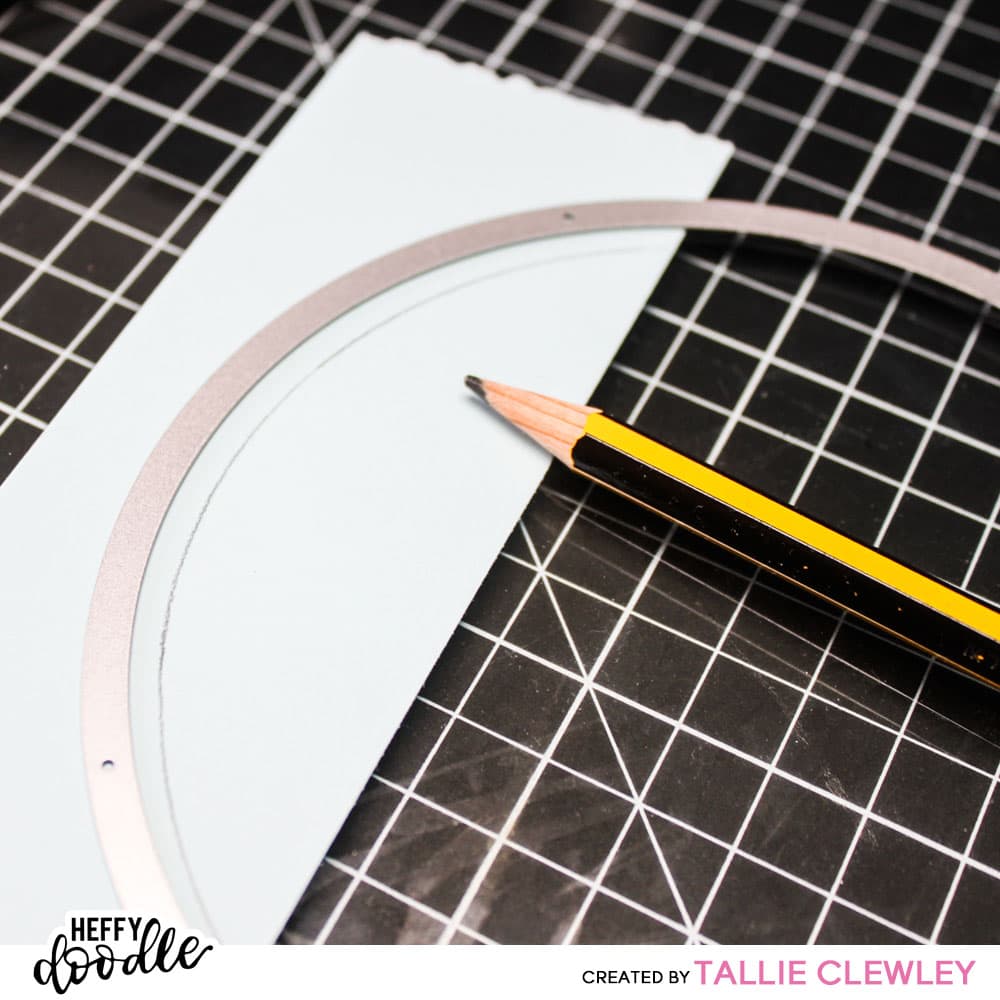 Next came a whole lot of stamping and masking! I created two masks for the pasta pieces out of some more Heffy Tape and just stamped away using some Lawn Fawn Jellyfish ink. I then lightly traced out the rest of the bowl.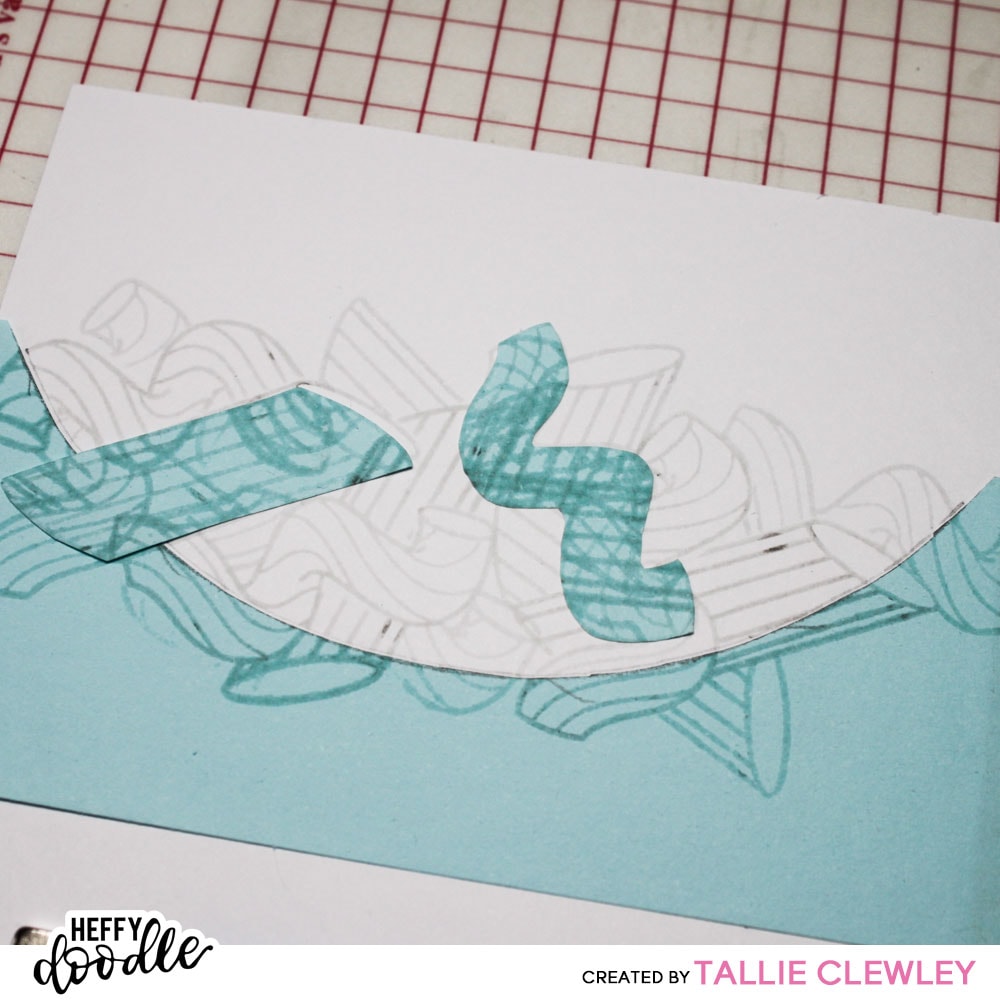 I stamped out the two pasta piece characters either side of the bowl. I love the little basil leaves! Then began the colouring…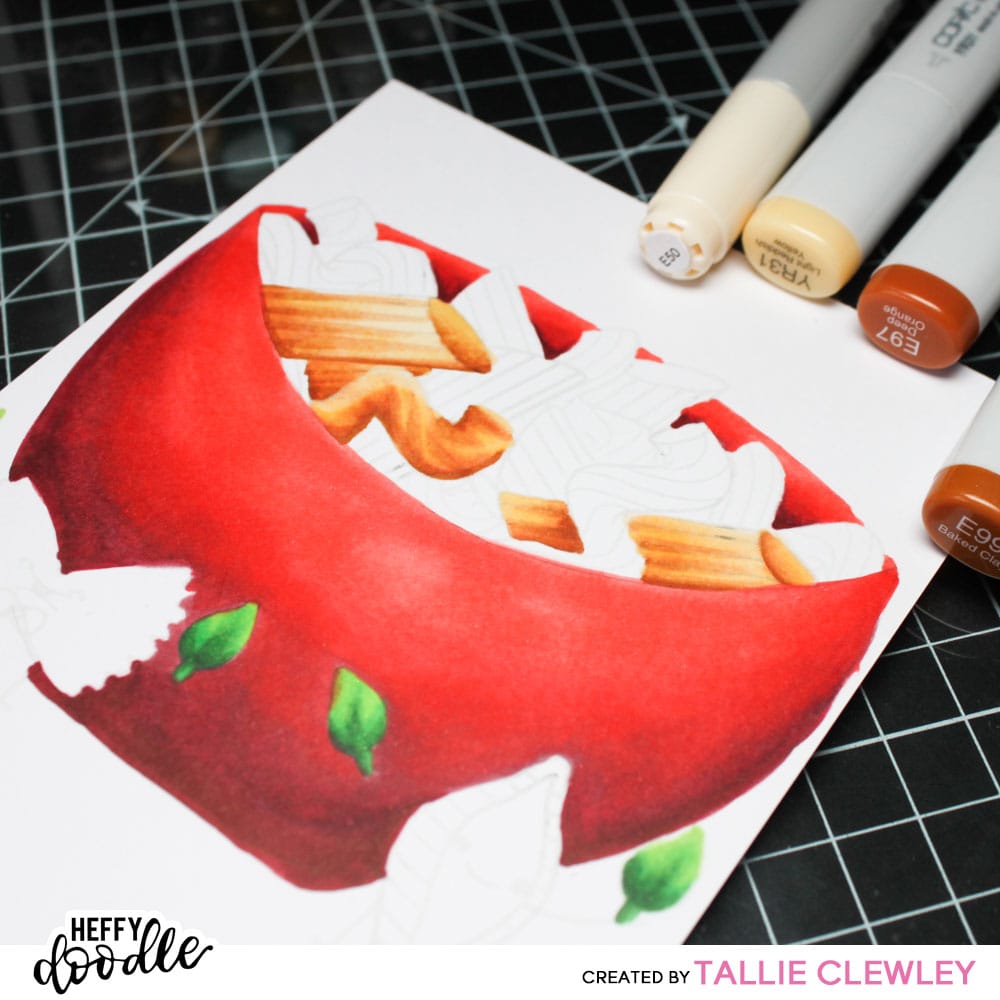 I started out with the reds, as I know they tend to bleed if I'm not careful around the edges. I used some deep reds to contrast the yellow pasta pieces. I used the darker markers to add in some of the texture on the pasta pieces, blending out with the lighter markers to soften the effect.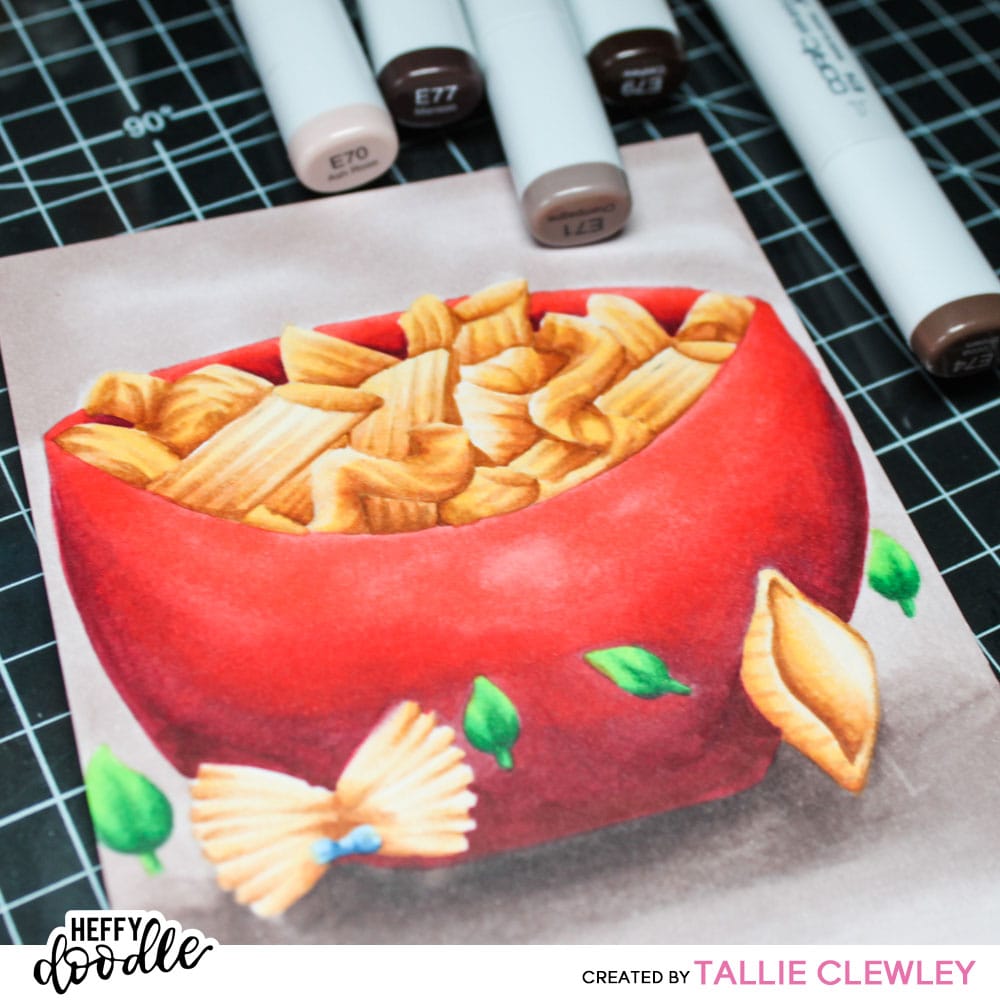 I carried on building up the scene, adding to the shadows when the pasta pieces were behind others. I used some lighter browns for the background to bring the bowl and pasta pieces to the focal foreground.
As usual, I saved some of the finer lines for my coloured pencils. Increasing the shadows and highlights really helps to bring life into the card. Just make sure you keep a pencil sharpener handy!
I also added a shadow and highlight to the rim of the bowl.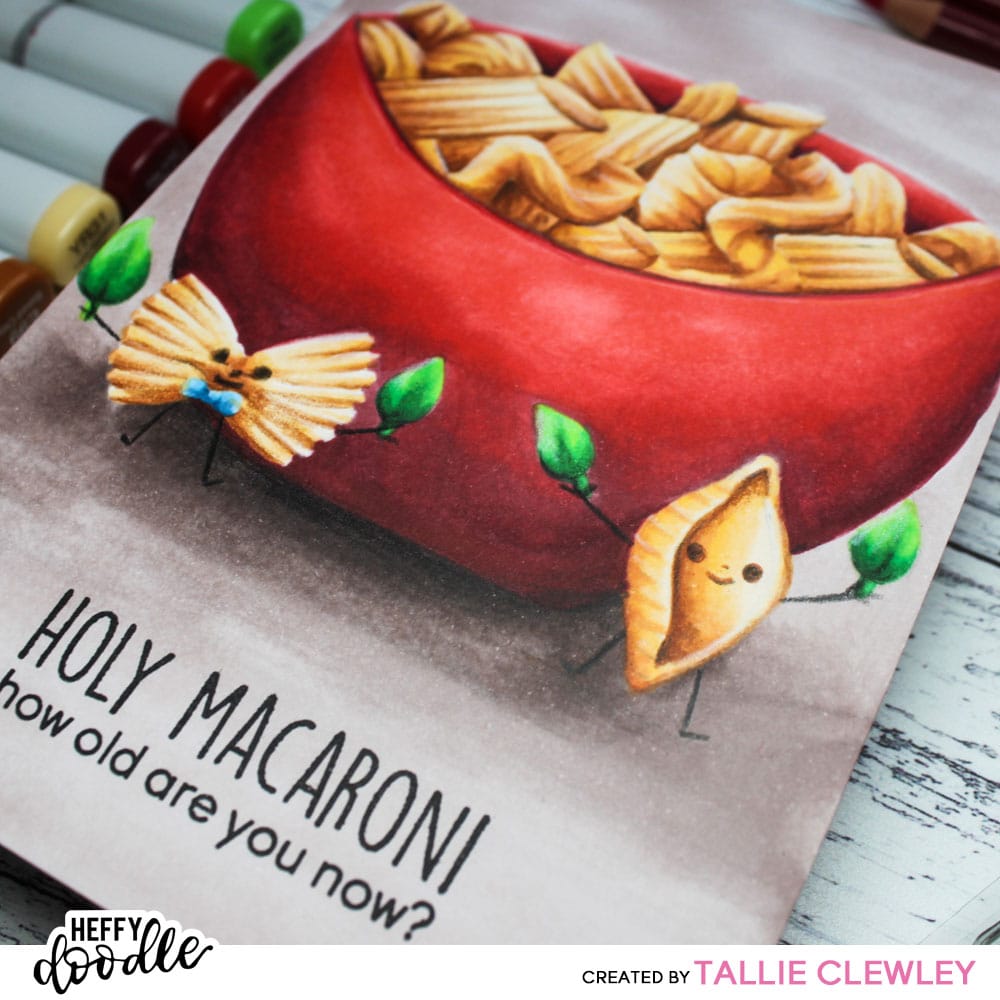 And finally, I stamped out the punny sentiment centred at the bottom in some Versafine Clair ink.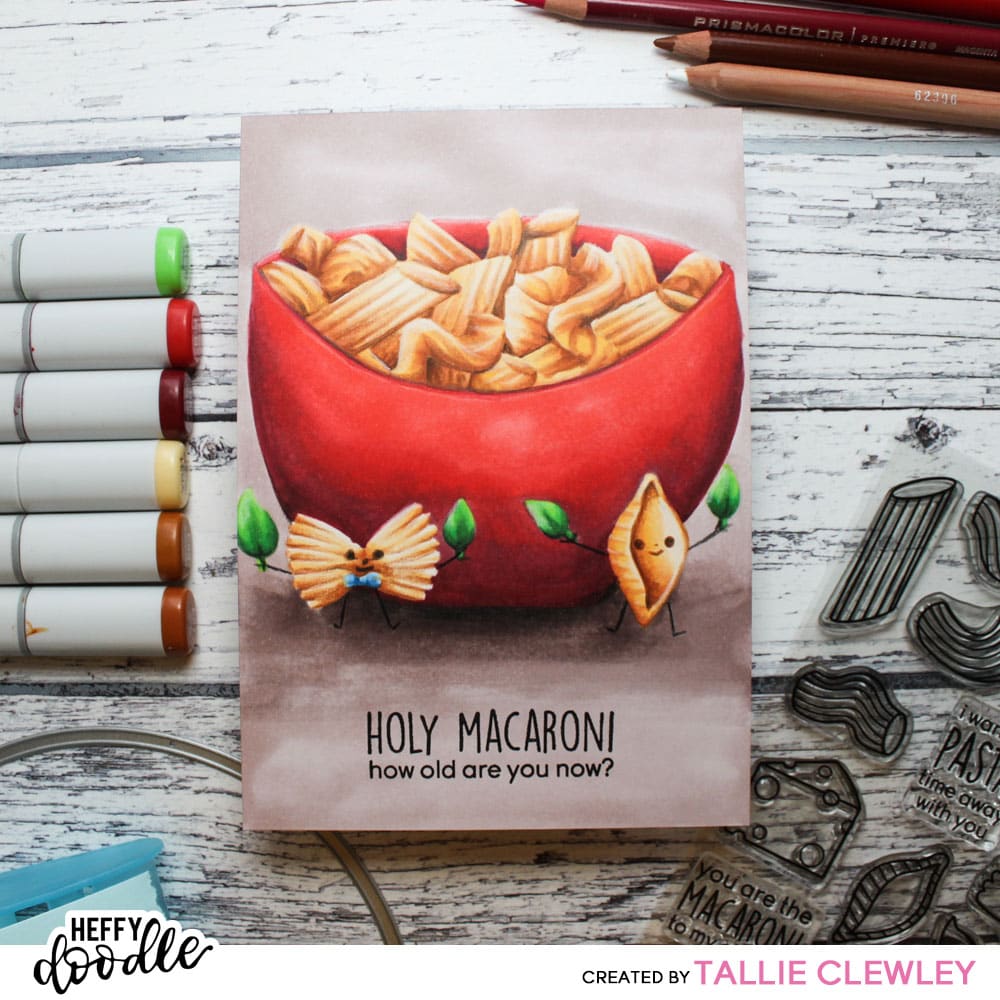 A fun scene that I will be sending to my father on his next birthday!