June 27, 2019
Say Hello To Day 4 Of Sneaks!

Hi Heffy Doodlers!
We can't believe it's already Day 4, and we hope you're in for an Alien Invasion! The countdown to Friday is on, then we'll blast right into three days of full reveals! If you like what you're seeing, be sure to come back to check out the full products! This time we have over 45 products, plus a card kit! When our new release has been fully revealed, the Heffy Doodle store opens for pre-orders and as always every pre-order will receive a FREE STAMP! Just look at this cute HAY THERE stamp set.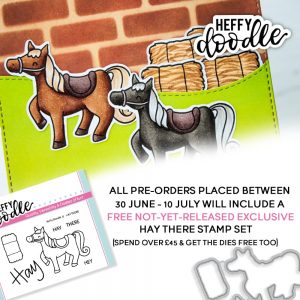 Let's dive right into today's peeks!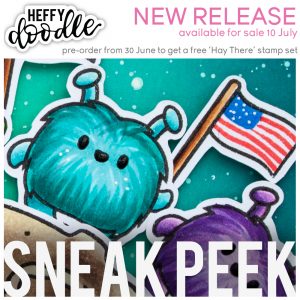 You're Weird is outta this world and contains three cute alien images perfect for creating an extraterrestrial extravaganza! The coordinating dies take things across the universe with two extra dies for creating holes for the UFO lights – perfect for creating light up cards!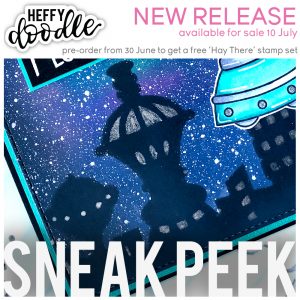 Create a cosmopolitan cityscape with the brand new Futuristic Skyline Stencil! Snip away the connectors and slide your card into the slot and add your medium of choice to either ink the building silhouette or the sky background.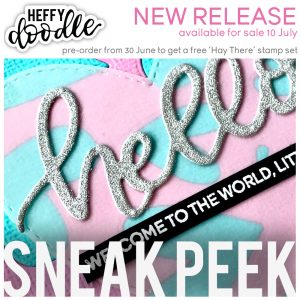 Saying Hello never got easier, check out our brand new Heffy Cuts die!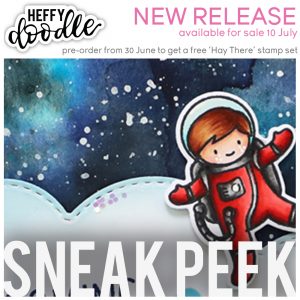 Spaced Out takes you to the moon and beyond! We're hoping you gravitate to this collection which includes a rocket ship, planets and more!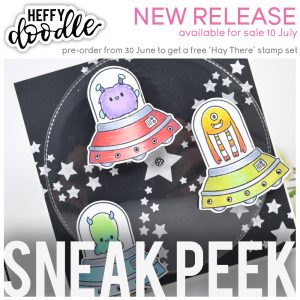 Create your own starburst effect with this Star Swirl Stencil. Use with inks, sprays or embossing pastes for various fun looks!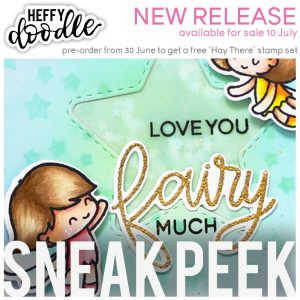 These Stitched Stars are a must have, with 5 nesting dies included you can create your very own constellation!  Perfect for creating star-shaped cards.
Thanks so much for stopping in! Be sure to check back tomorrow for our last day of sneaks! Hint: We heart sunshine!