March 16, 2020
Reach for the Stars with Davina
Hello Crafty Friends. Davina here on the blog with a simple interactive card for a change. Nothing crazy or extra fancy, just a good old fashioned shaker card. I combined several Heffy Doodle items to create this galaxy infinity shaker, like Spaced Out stamps and dies, Stargazer Backdrop Die, the awesome moon from You're weird, and the super fun Rascal Alphabetters stamps and dies.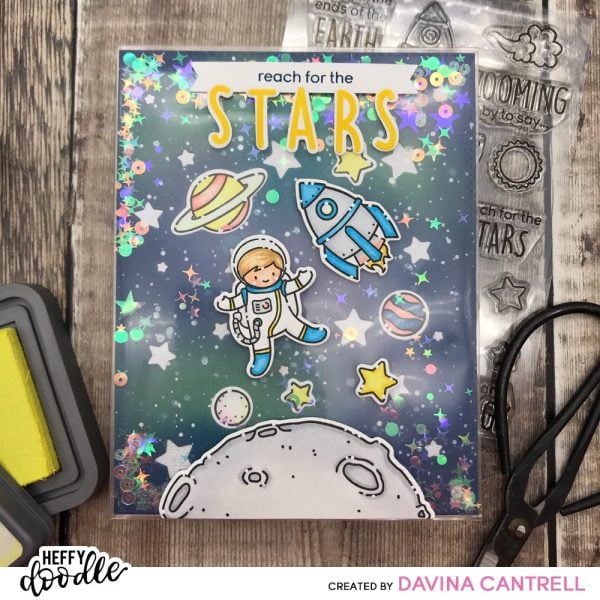 I've been trying to create more gender neutral cards lately and I've found I'm not very good at it. So I guess I'll keep trying till it gets easier. I recently purchased the Spaced out and You're Weird sets, and really wanted to use them, so this infinity shaker card was the solution.
I started by die cutting a bright blue cardstock remnant with the Stargazer Backdrop Die. Next, I inkblended onto it to create a galaxy background, using Squeezed Lemonade, Worn Lipstick, and Chipped Sapphire. I splattered with clean water, white ink, and glimmery  Perfect Pearls. Then i backed it with a piece of white cardstock.
While that dried, I got to work stamping everything out and coloring using Copic Markers. I kept my color palette to the four colors of the current #BRIMoodboard , because I really enjoy using color boards and challenging myself to use them for a month to see what kind of results I achieve. Once I cut everything using the coordinating dies, I highlighted the images with small white dots.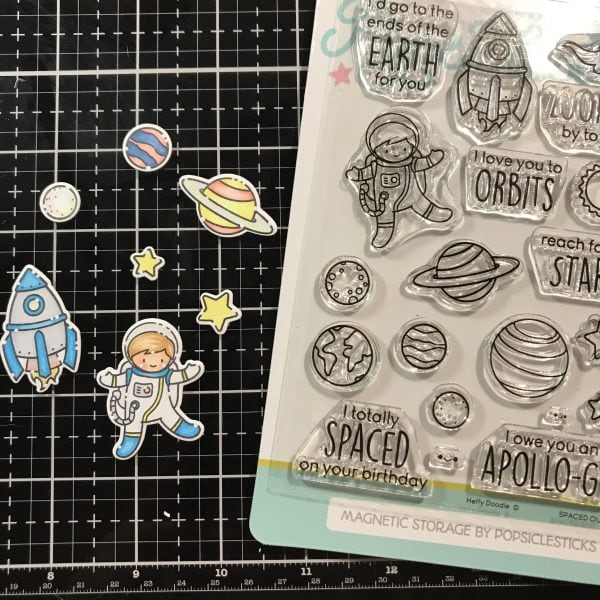 I adhered the smaller planets and stars to the galaxy background before slipping it into a clear plastic sleeve. I put a healthy amount of iridescent sequins into the pouch before flipping it over and securing it shut with scor tape. Make sure to use a bone folder to really get a nice crease and trim off the extra length of plastic.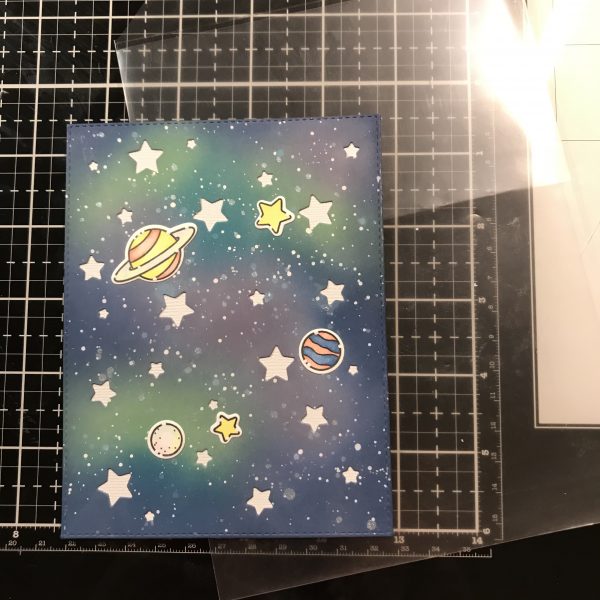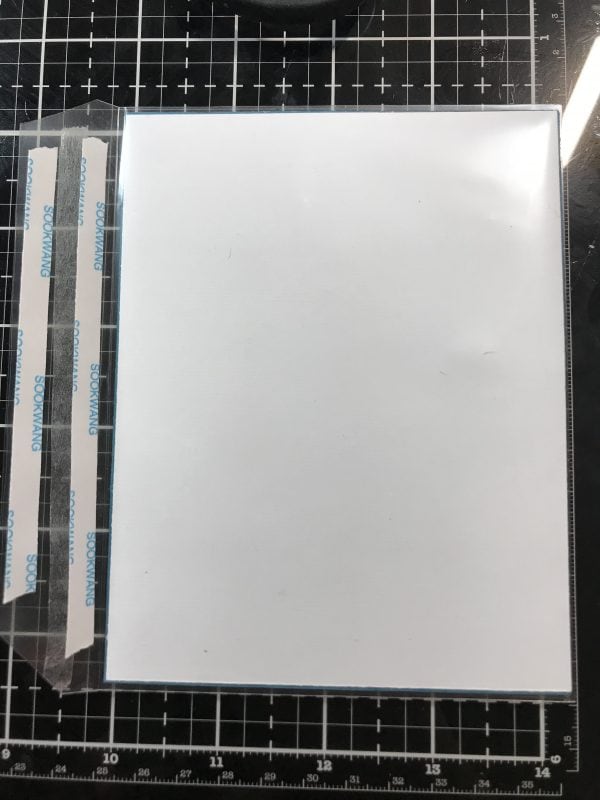 I attached the rest of the images to the front of the sleeve and shook it up a whole bunch to make sure it worked. It did! Yay! This was actually my first time creating one of these infinity shakers and it was much less stress than a traditional one.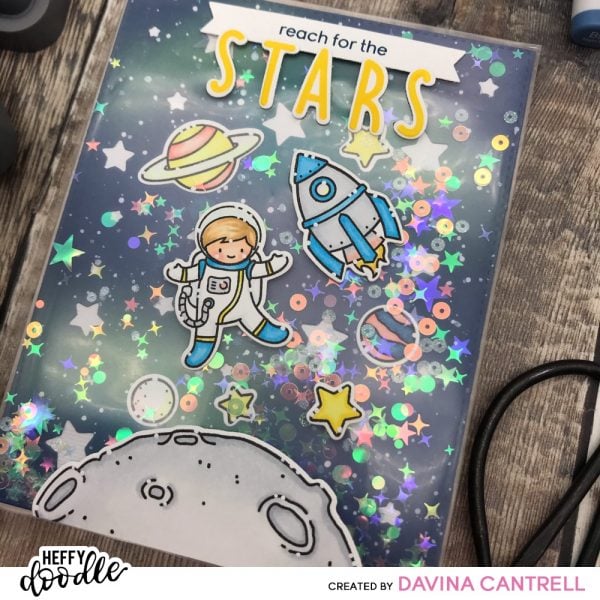 In these difficult times, I hope that you use some of yourisolated time to try new things and explore your creativity. Thank you for dropping by
Davina