January 29, 2022
Rawrsome Valentine Slider Pop Up Card (video)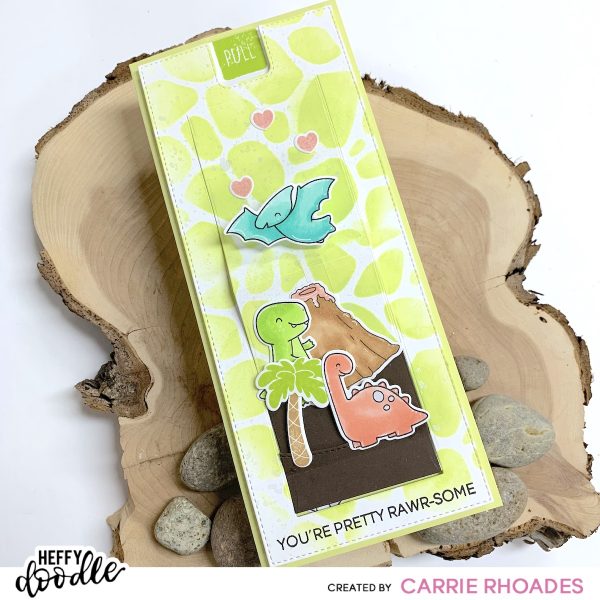 Hello there, Carrie Rhoades here. I am back with a non-traditional Valentine card. This Dinotime stamp set is one of my faves and I wanted to create a valentine with it.
This card has two of my favorite elements as well, it is a slimline card and it is interactive. I used the Slimline Slider Pop Up die to make this card, with a hidden gift card and a flying pterodactyl!!!
Here you can watch this card come together.
If you can not see the video on this screen you can also view it right HERE.
Here's a close up look at this card.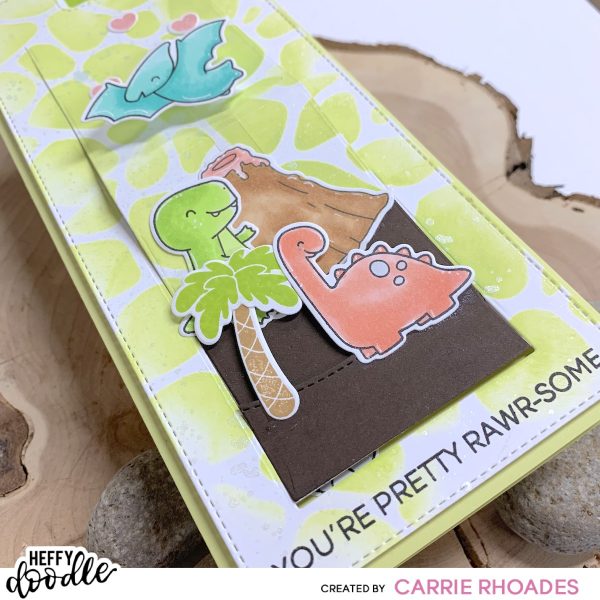 I chose to use some softer colors for this card, a fun change for a valentine card. What do you think about pastel dinosaurs?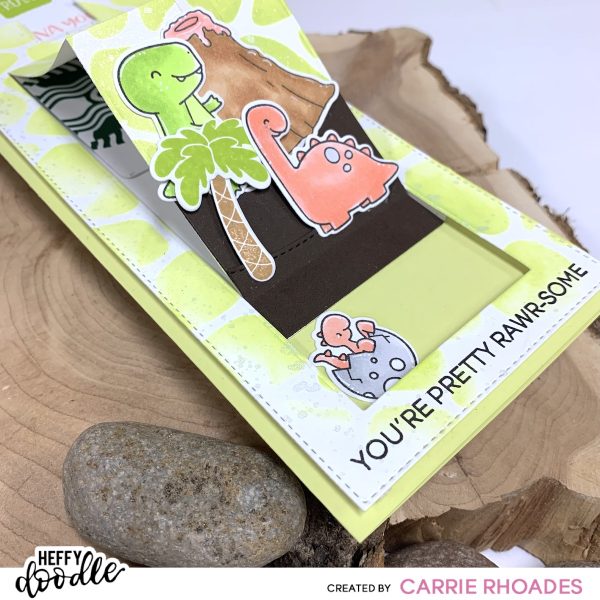 When you pull the tab at the top of the card the center panel pulls up and folds in the center at the same time. It reveals another spot where you can add images, sentiments or a gift card. I did add a gift card to mine, but on the pull tab itself.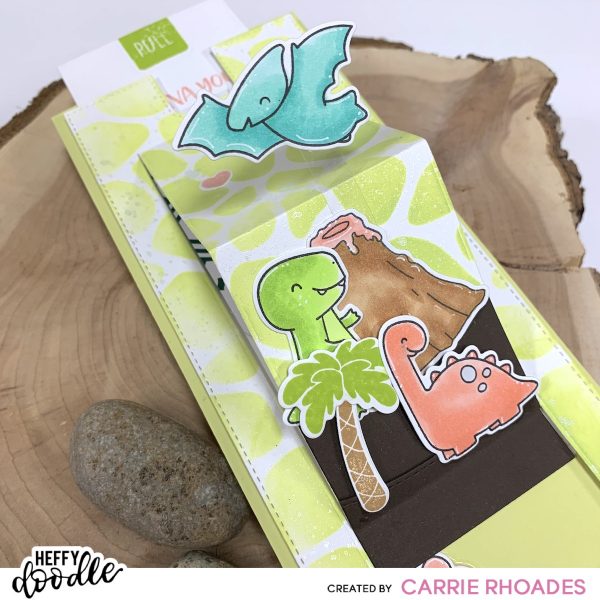 I love to have extra spots to add more to the card and this Slider Pop Up allows you to add extra love in two spots!
My most favorite thing to add to a Slider Pop Up card is an image that appears to float or fly, as the pterodactyl is doing on this card. I attached him with a small strip of window sheet. When you pull the tab he then appears to be flying in mid air. What a fun surprise!
And there is my hidden gift card, on the pull tab itself with an additional sentiment from the Geology Rocks stamp set. I just used two glue dots to attach the gift card.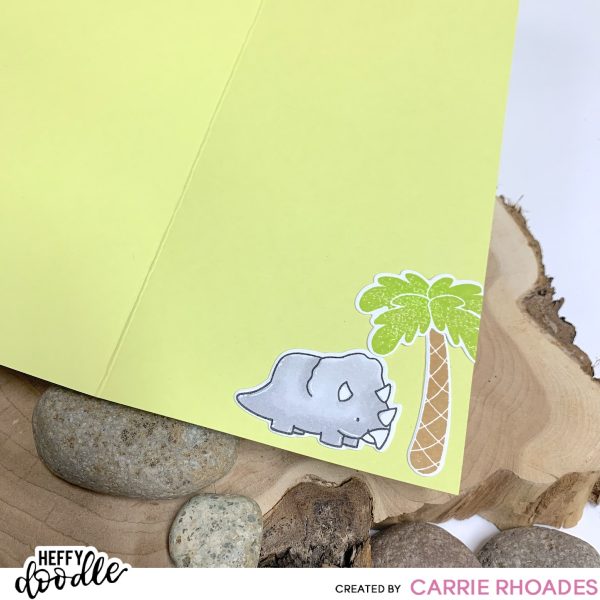 I even added a bit more cuteness to the inside of the card as well.  It makes the card a bit more special when the design flows on to the inside of the card.
I think this card might go to my nephew and niece, but maybe I'll switch out the Starbucks card for and ice cream gift card.
Thank you so much for stopping by and checking out my card. I love to share my creations with you.
Below are all the supplies I used to make this card.
Happy Stamping,