January 19, 2018
Psst – Wanna see some sneaks?
Hey Heffy Doodlers
Today we are BUSY at the booth, however, we wanted to take some time to show you all the SNEAK PEEKS of the upcoming release, available February 1st both on the Heffy Doodle store and with many of our retail partners.
This release features five full-size stamp sets, all with coordinating dies and we are so excited to be introducing some awesome stand-alone dies to compliment this release.
First up, we have the Lucky Friends stamp set and dies. We also have Lucky Clover Frames and a Lucky Heffy Cuts die. As always, the amazing Lesley has hand drawn the designs, and the Heffy Cuts dies are no exception, as she brush lettered each one. We are sure you will love them all.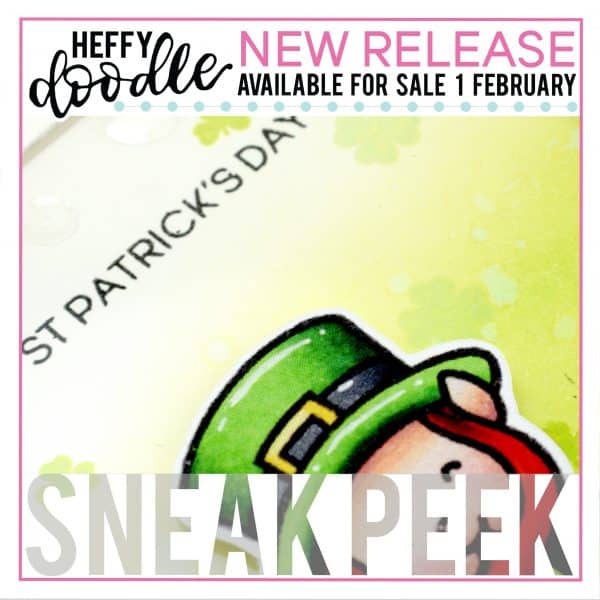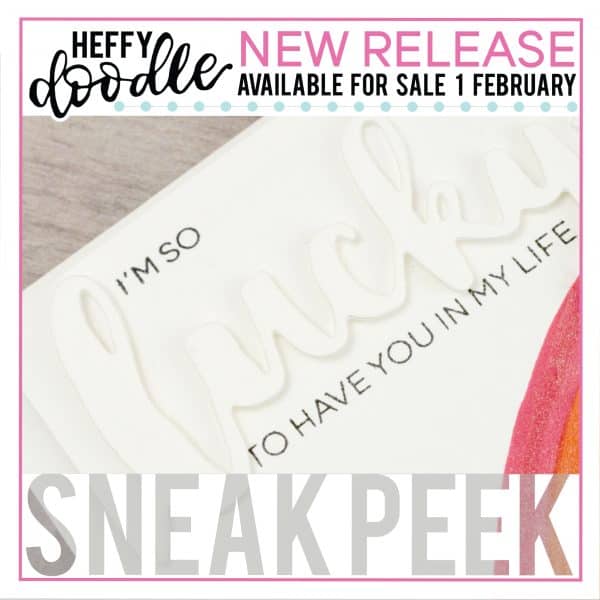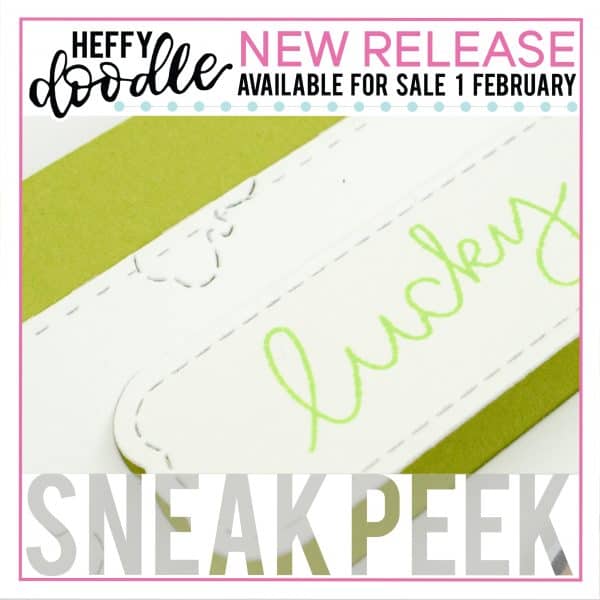 To continue on the spring cheeriness, we have Honey Bunny Boo stamp set with coordinating dies. Then we have stand-alone Heffy Cuts with Honey and Easter.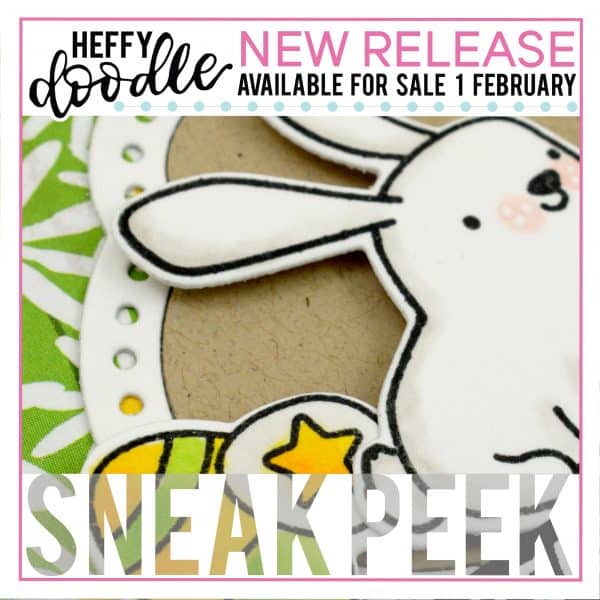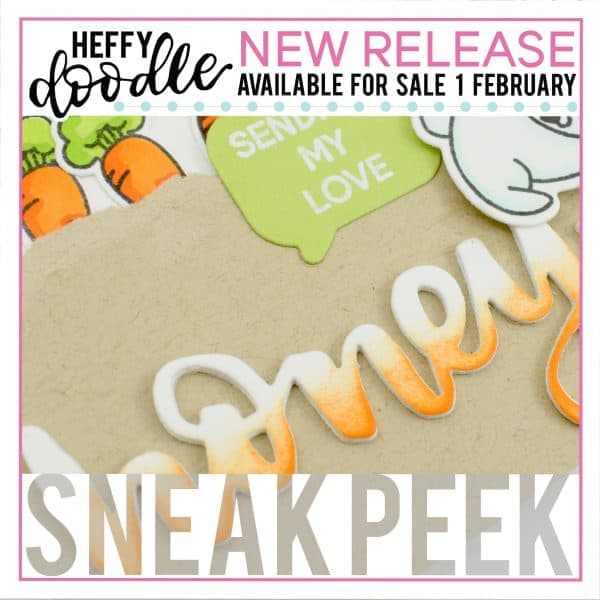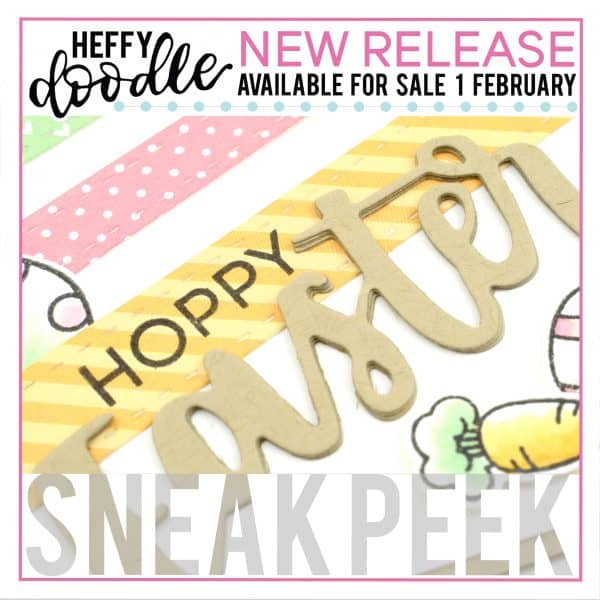 Of course, Spring is full of babies. Eggcelent News stamp set with it coordinating dies are perfect for baby cards or celebrating a pregnancy. For more card making possibilities, Heffy Cuts comes in Congrats and Baby.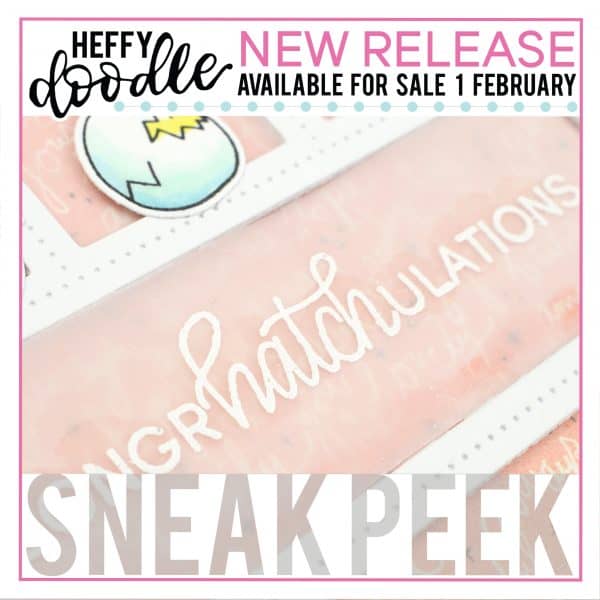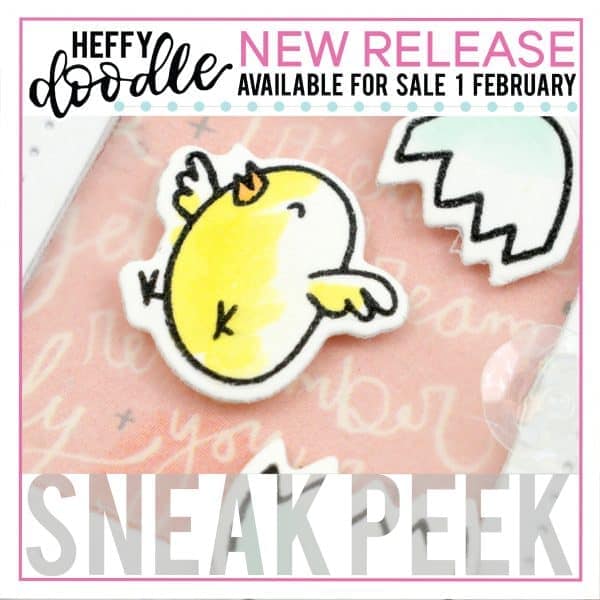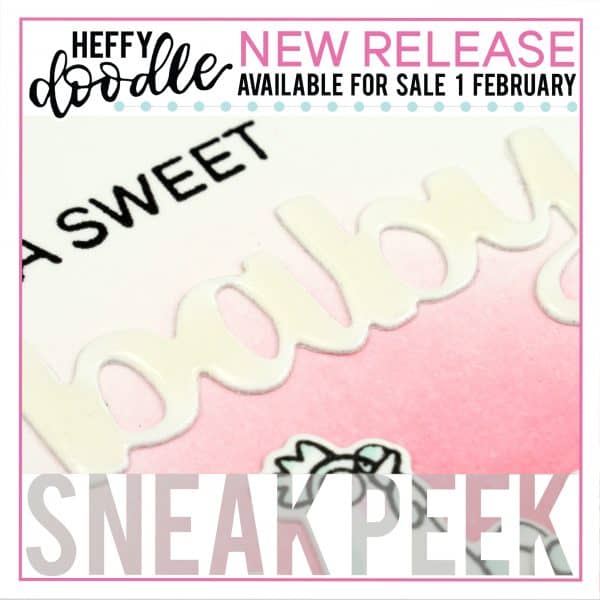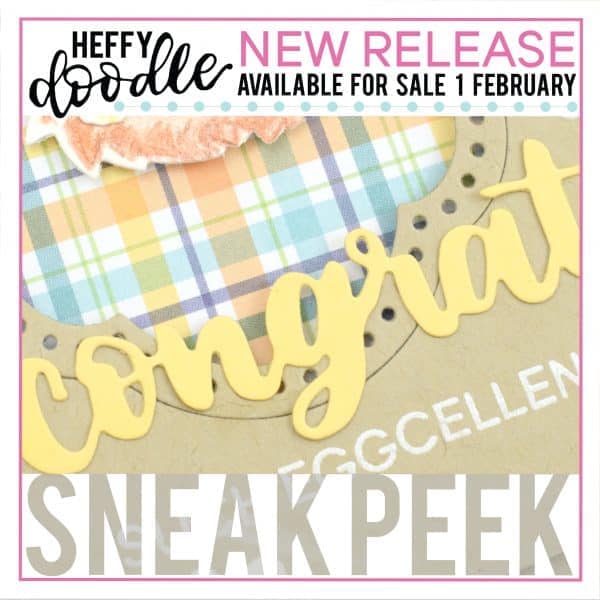 To honour the newest member of the Heffy Doodle company, we have Hello Squeakheart stamps and coordinating dies. We thought a set of Heffy Cuts with the word Hey would very nice with the sentiments of Hello Squeakheart.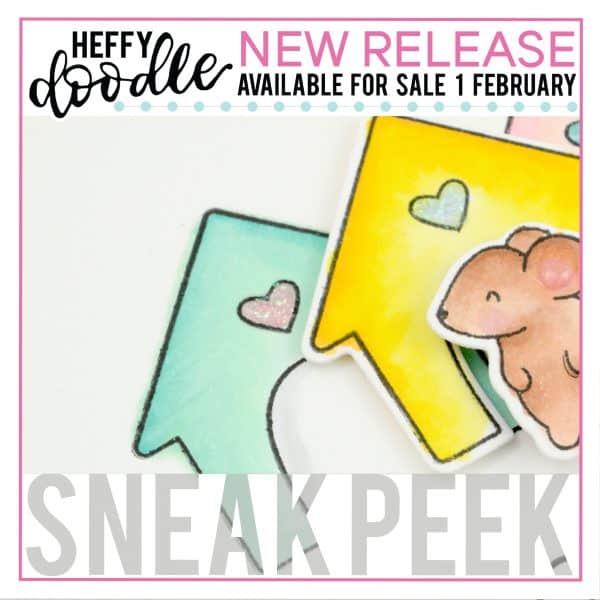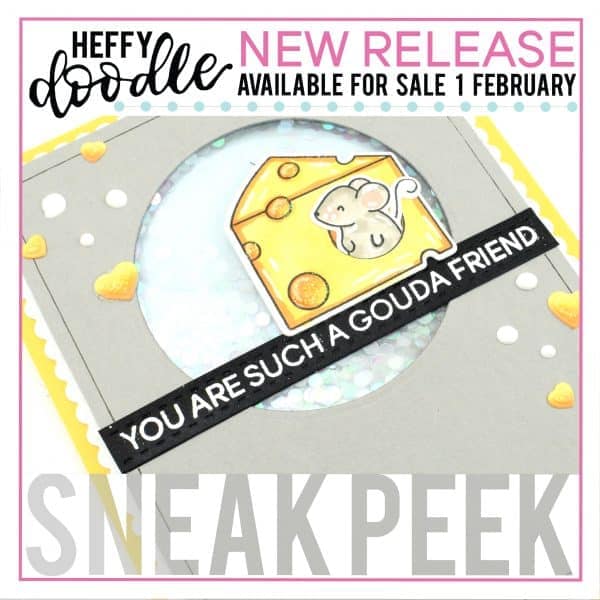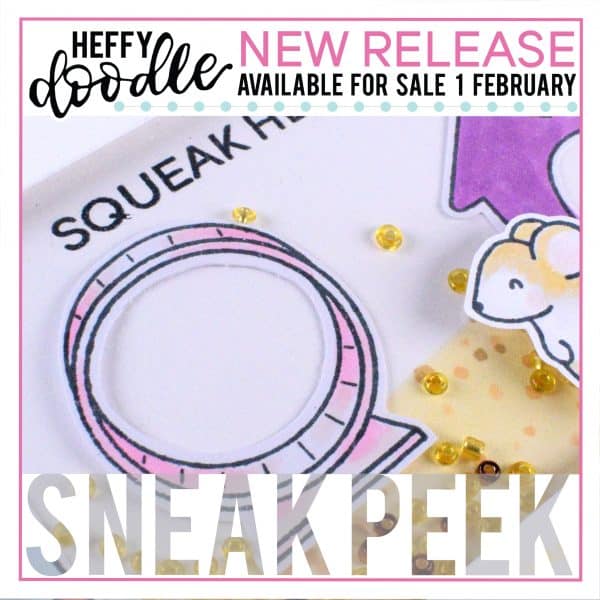 Now due to the fact we have lots of critters, we thought they needed something to say. The Whatcha Sayin stamp set and coordinating dies are perfect. The dies have both a stitched and unstitched option.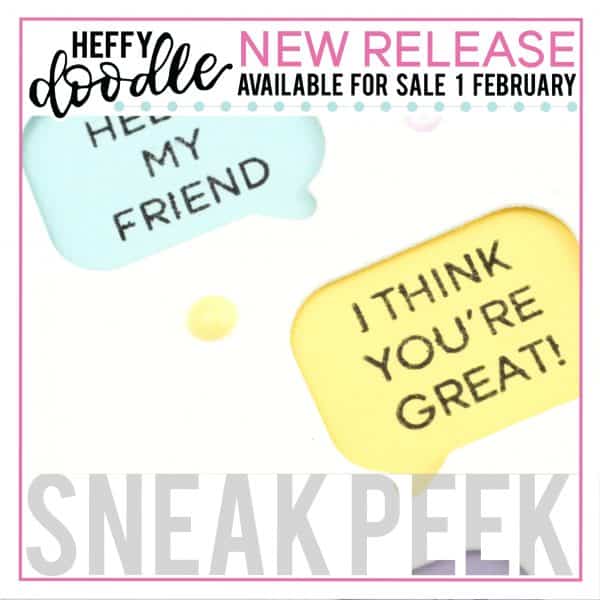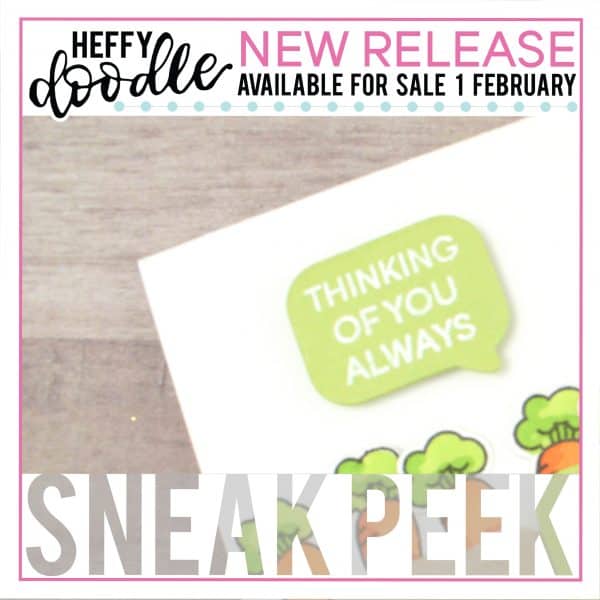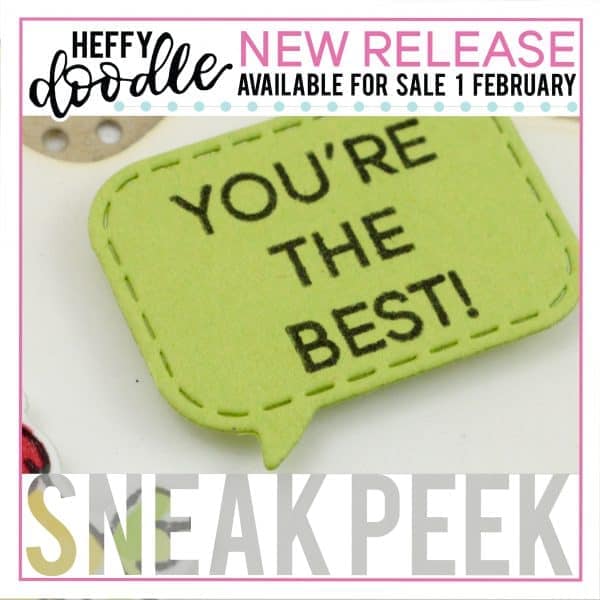 This release has two super fun Heffy Cuts sets. The Strips of Ease are an excellent option to add sentiment strips to your cards making sure they are straight every time! Lesley has created a stitched version as well!
Last but not least, we have Mewniverse stamp set. This set is an exclusive not yet released stamp. Mewniverse will only be available as a free with purchase starting the 22nd of January only in the Heffy Doodle store.
We will now get back to the booth set up! Please stay tuned for more Creativation 2018 booth updates.
---
Don't forget that we are going to be giving away some goodies to a few lucky people this weekend! Make sure you comment on our Blog, Instagram and Facebook posts for a chance to win!