June 28, 2019
Product Reveal – Day 1

Welcome, friends!
We're so excited to show you the newest products from Heffy Doodle! If you've been following along and watching our sneak peeks, you know that we've got some fun things in store for you.
First, let's look at the products and then we'll go over the details on the ordering!
Absotoothly Awesome Stamp Set and Dies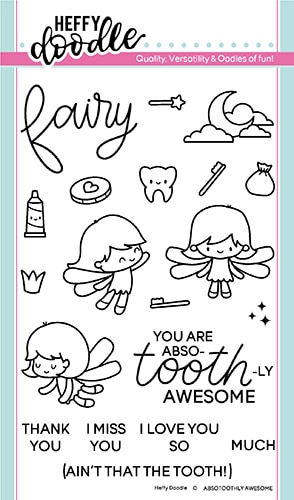 These darling fairy images can be used for both tooth fairy greetings and cards as well as general whimsical fairy sentiments. This set includes coordinating dies.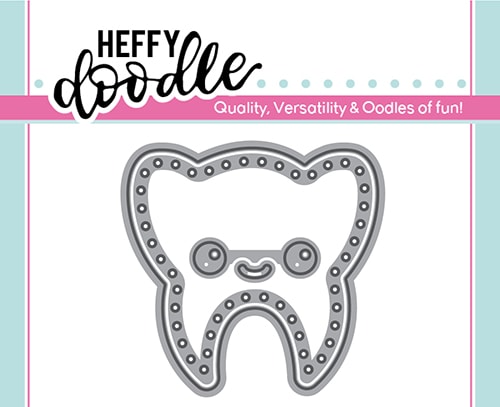 This standalone die is perfect for your littles who are losing their teeth on a regular basis and need a fun pouch for the tooth fairy to store their money in! The die also works as a standalone element on a card or other decoration.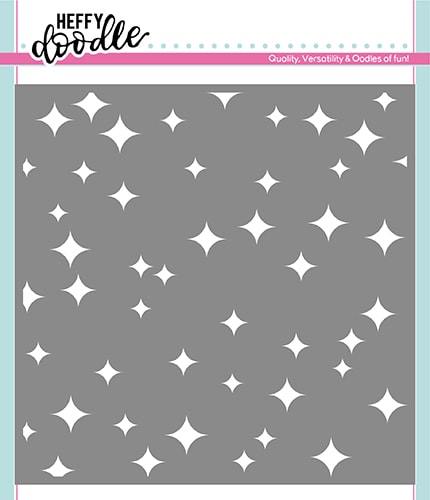 Add the perfect amount of shimmer and sparkle to your projects with this stencil.Ink to add colour, use with embossing powders or glitter paste to add an extra pizzazz to your projects!
Fairy – Heffy Cuts Word Die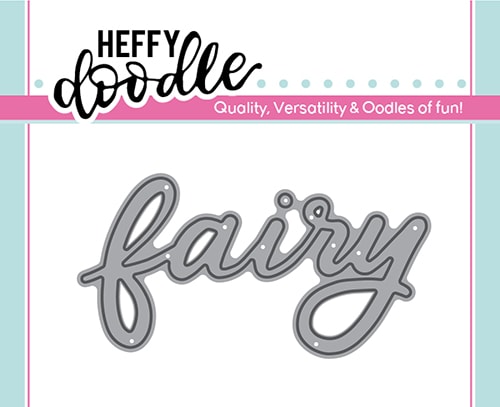 This hand-lettered style word die is a perfect compliment to your fairy-themed cards and works well with the 'Absotoothly Awesome' stamp set! Measuring approx 2.75" x 1.5".
Magical – Heffy Cuts Word Die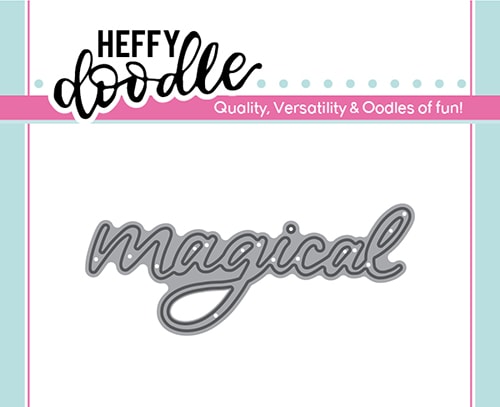 A word die that can coordinate with the 'Absotoothly Awesome' stamp set and others in our new release to be reveled later this week! This hand-lettered style die measures approximately 2.75" x 1".
Sparkle & Shine – Heffy Cuts Word Die
This die set, designed in a hand-lettered style, includes three dies with 'sparkle', 'shine' and an ampersand ('&') shape. Use together or separately for more versatility. Measures approximately 3.25″ x 1.75″.
Siliver Linings Cloud Border Dies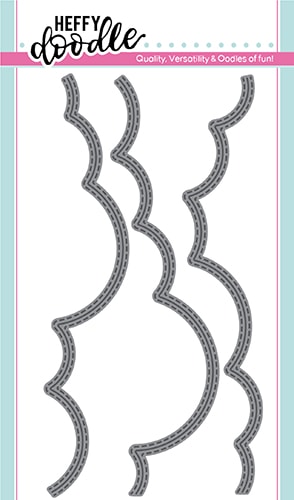 These dies are perfect for creating skies and finishing off your scene cards! Includes three different dies with stitches along the border. These dies are ideal for standalone cloud images on your cards or to use with masking paper for one-layer cards!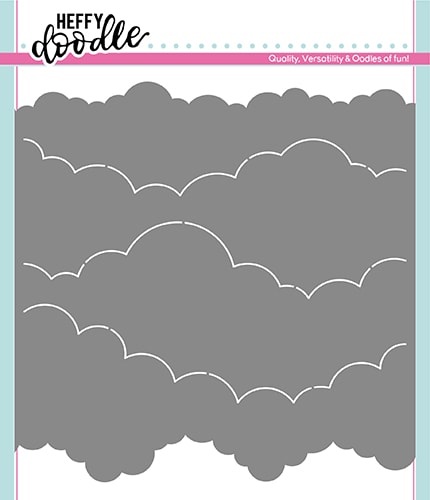 Creating beautiful cloudy backgrounds couldn't be simpler with this Cloudy Skies stencil! Simply snip away the connectors, slide your card into the slot and add ink. For more versatility, cut apart each section to create four separate stencils.
Heart Gift Card Pocket Die
Give a gift card with a little style! The two large dies which assemble together to create a fun gift card pocket, with a stitched border on the front of the pocket and a sweet heart flap fastener at the back. Also included in this die set is a scalloped rectangle label, a die with a trio of small hearts, a solid heart and heart frame die. Use together to create fun peek-a-boo windows. For best results, we recommend that you score the embossed crease lines prior to folding.
Happily Ever Crafter Stamp Set and Dies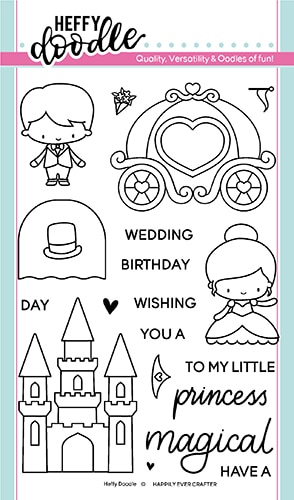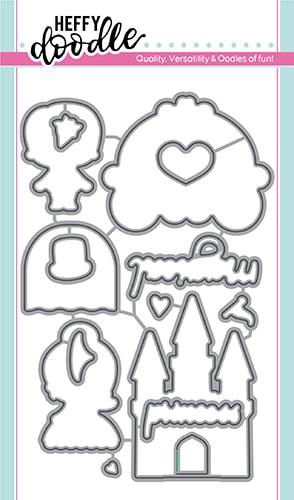 A set of 20 stamps for brides, grooms, princes and princesses that is perfect for Wedding, Anniversary, Valentine's projects and more! Includes a girl image, boy image, a palace and a carriage. The coordinating images include a veil, top hat, flag, bouquet of flowers, crown and two heart images. For the sentiments there are two handwritten larger sentiments with the words 'magical' and 'princess' and seven additional sentiments to help you build the perfect message.
Princess  – Heffy Cuts Word Die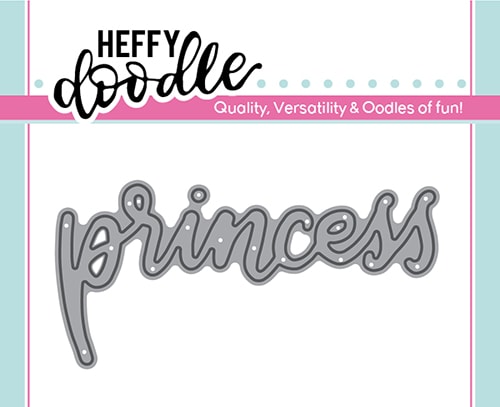 This word die will be the perfect addition to all kinds of magical-themed projects! The die cuts out the word 'princess' in a hand-lettered style and measures approximately 3" x 1.5". Trim away the last few letters to create the word 'prince' for added versatility!
Celebrate – Heffy Cuts Word Die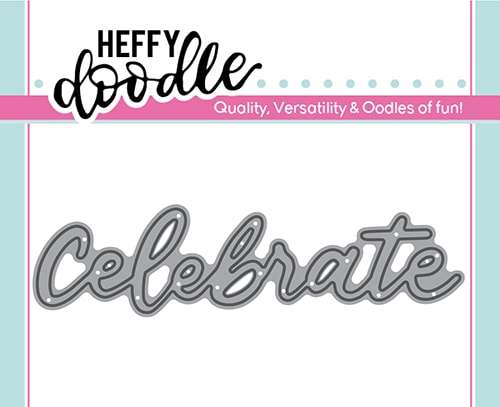 Every crafter needs this word die in their stash! In a hand-lettered style, this die measures approximately 3.75" x 1", and can be used for any occasion that's worth celebrating! Know someone having a birthday, getting married, getting a job promotion, or just making it through another Monday? Then this die needs to jump in your shopping cart!
Wedding – Heffy Cuts Word Die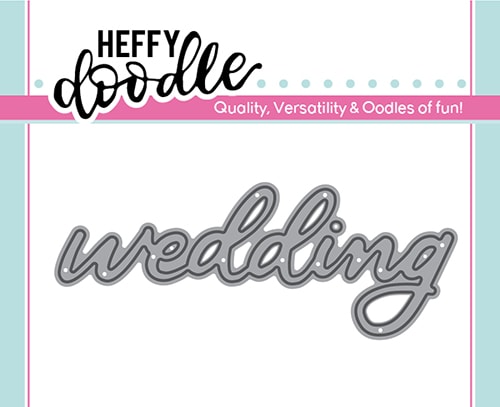 This hand-lettered style word die works perfectly with our 'Happily Ever Crafter' stamp set or as a standalone addition to any card to give someone on their special day! Measures approximately 3.25" x 1.25".
Now let's get to some new release order details!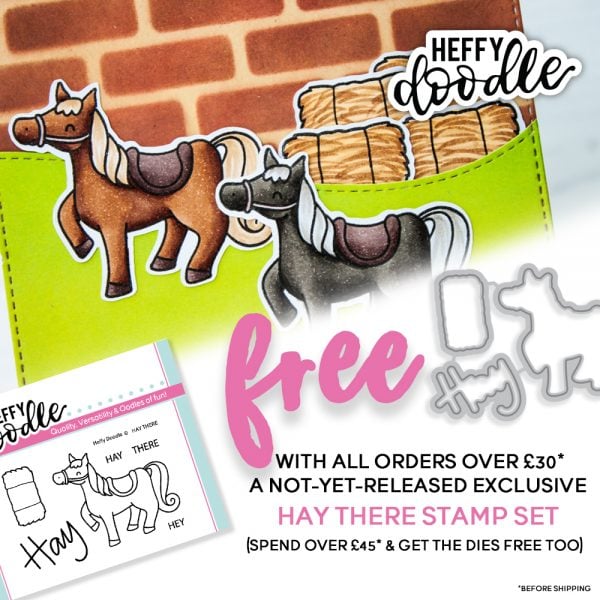 Preorders for the release begin on June 30! Any order placed during the preorder window that's over 30 GBP will receive a not-yet released exclusive stamp set! If you spend over 45 GBP, you'll get the dies free, too!
Thanks so much for stopping by today and checking out the first day of our new release reveals! Be sure to stop by tomorrow and Sunday for the final two days of product reveals!