July 26, 2021
Pandtastic New Home

This little panda has a brand new home and he's quite busy getting it painted!
Welcome back to the Heffy Doodle Blog!  We are SO glad you stopped by to see what crafty inspiration we have today!  Today's theme is "Mix and Match" with yours truly – Amanda!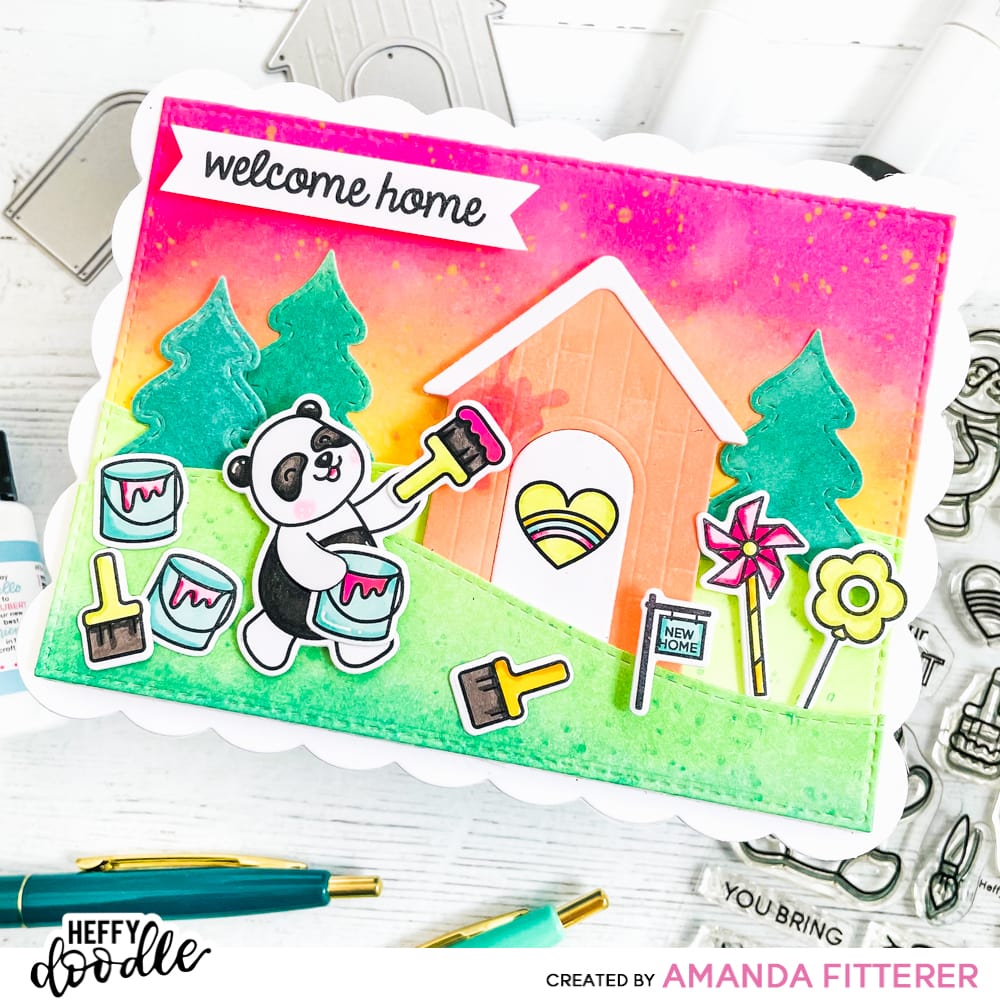 The Pandtastic Painters Stamp Set is definitely one of my favorite Heffy Doodle sets.  These little guys are just so happy and cute!
To make this card, I'm going to start by stamping my images from the Pandtastic Painters, Home Sweet Home, Quill You Be Mine (the flower balloon image), and A Little Shellfish (the pinwheel image).  I'm also die cutting my Build a Cabin elements.  For my trees, I'm using the Forest Builder Dies.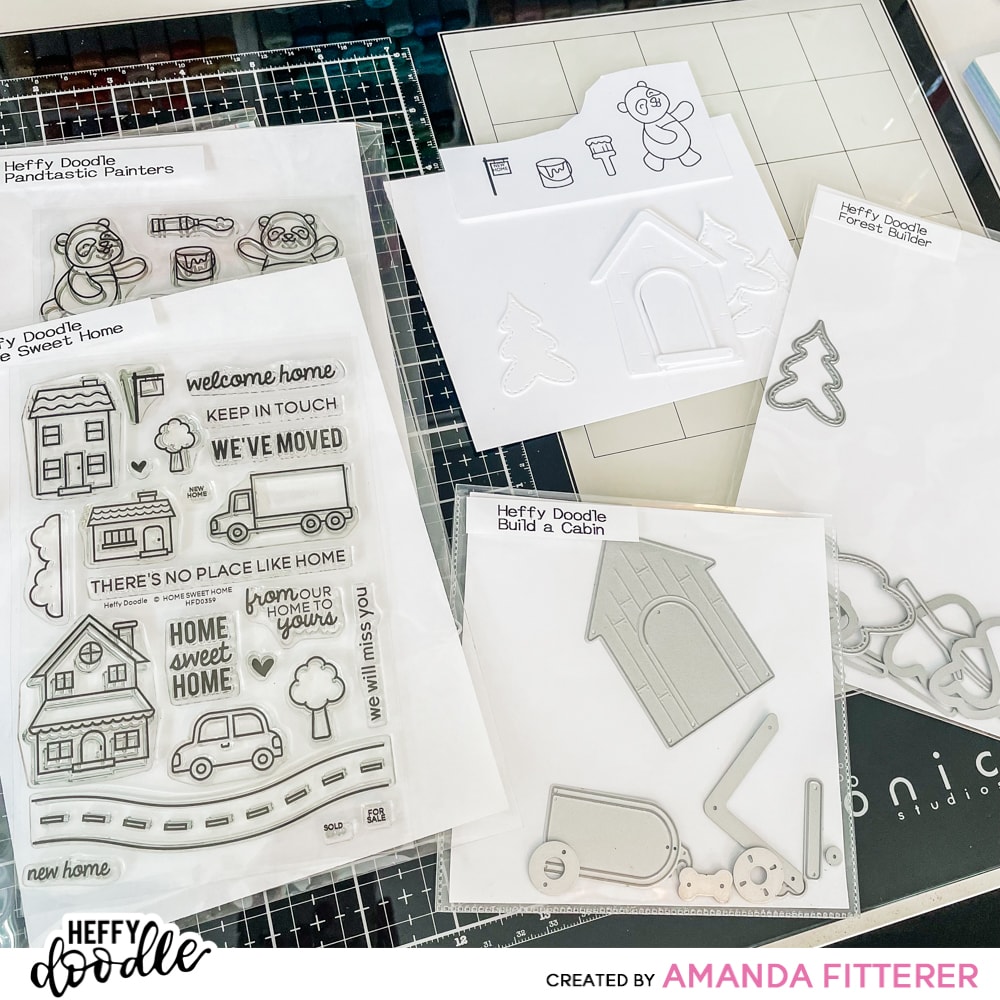 To create my frame and hills, I'm using the Stitched Rectangle Dies and the Slopey Joe Border Dies.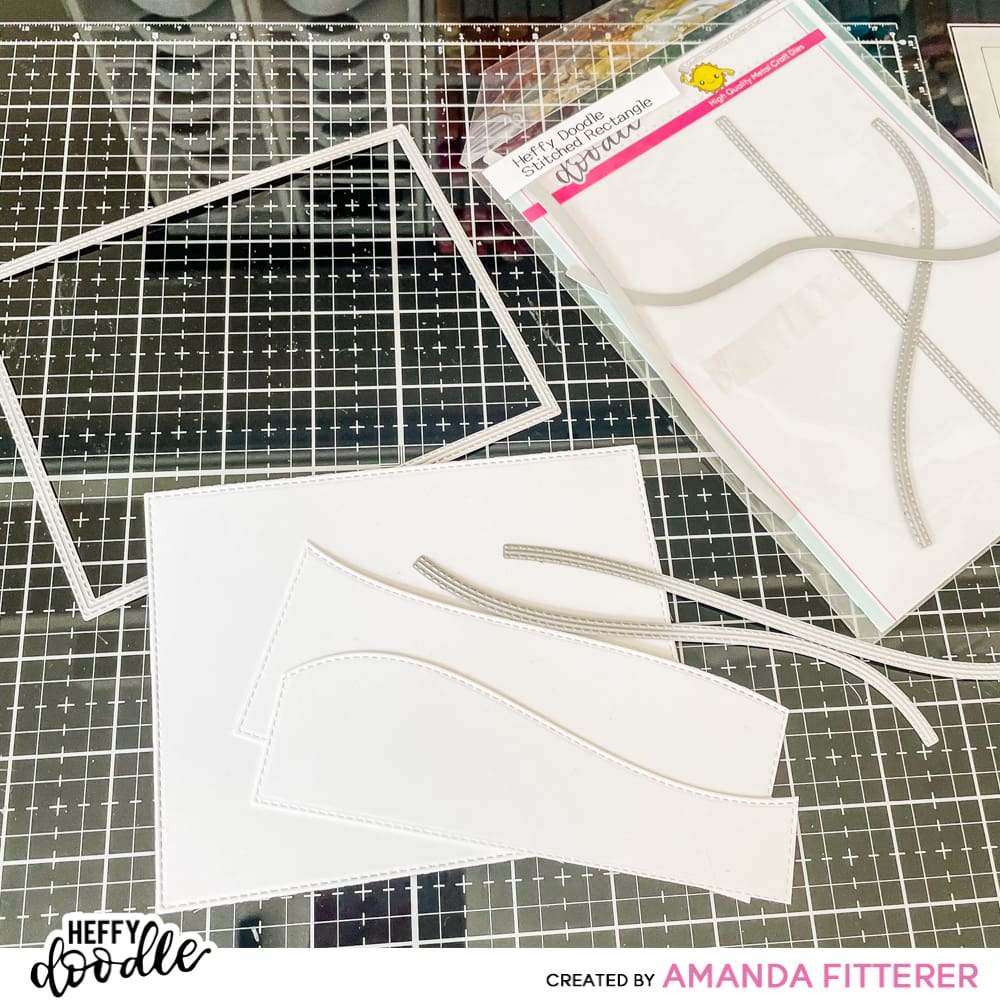 I'm blending my hills with Limewired and Pop Art Color Hive inks.  I'm also using a Splatter stamp to create splatters over the hills.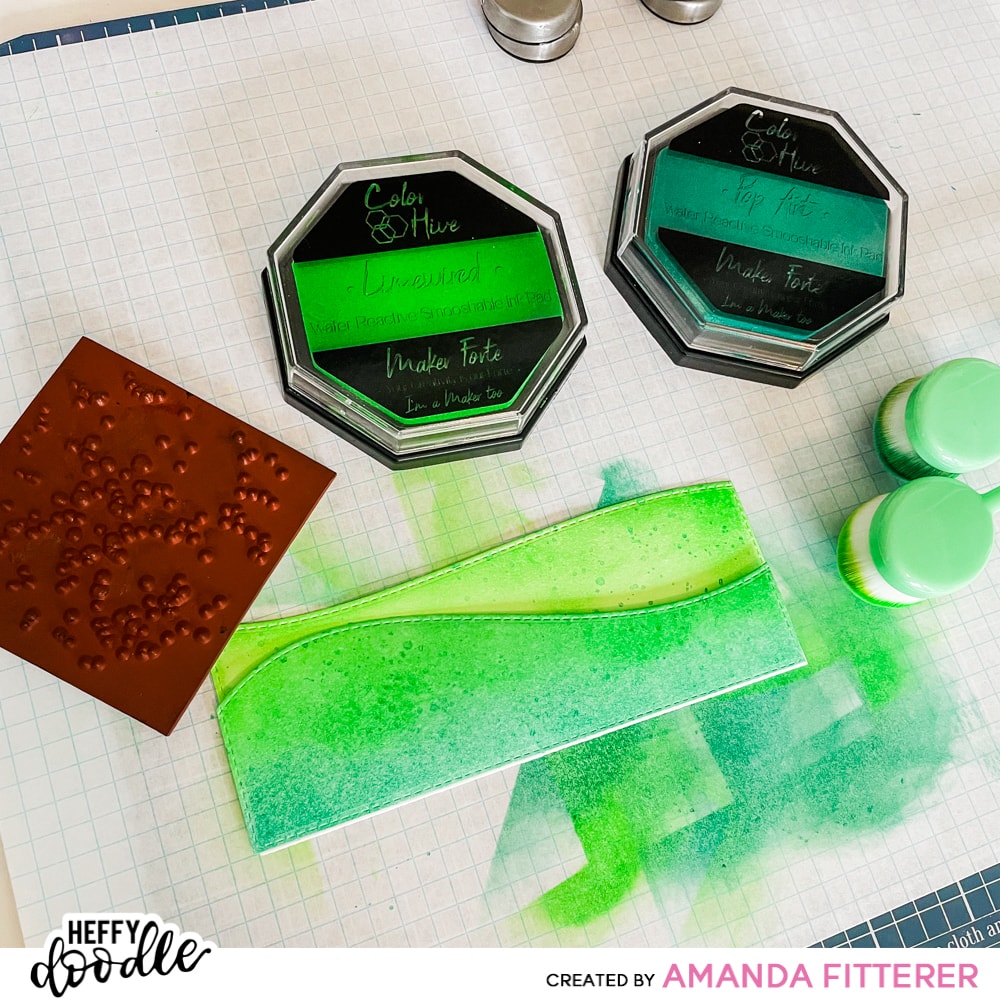 For the background, I'm blending California Love and Rah Rah Skirt Color Hive inks and then spritzing with water.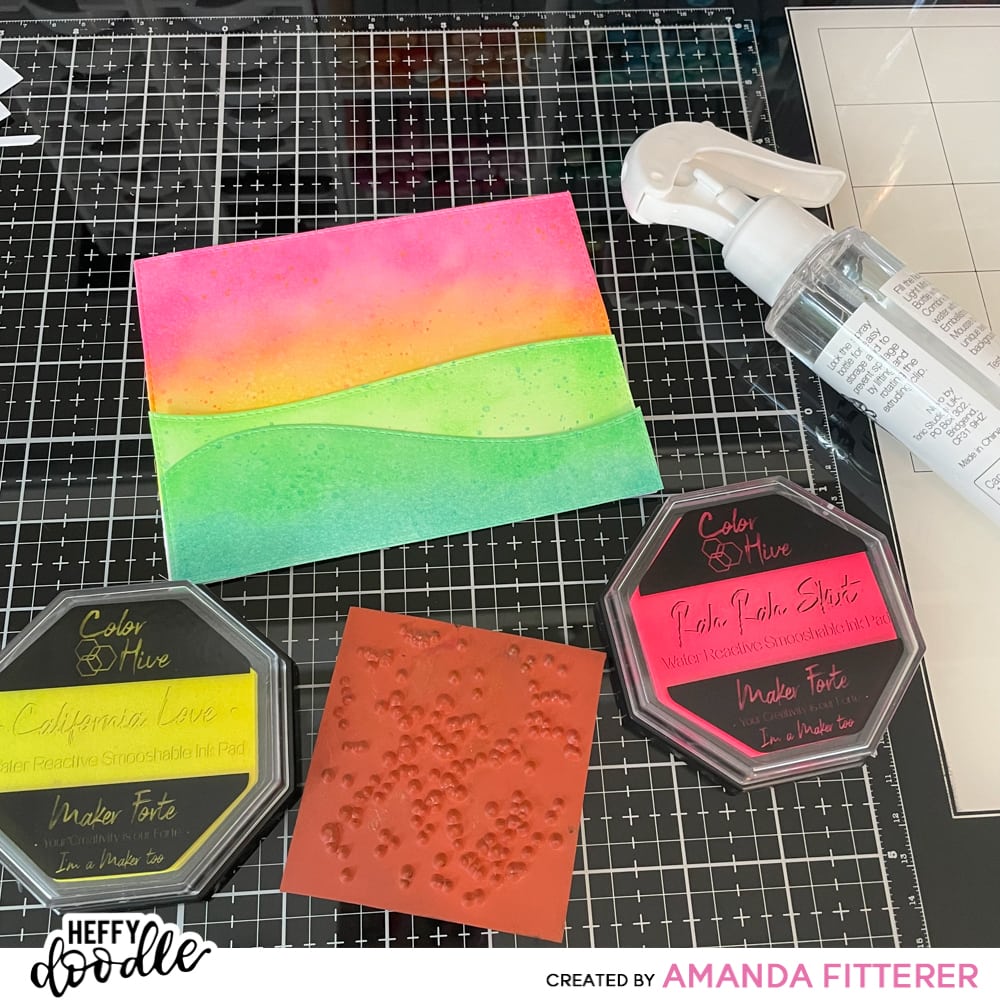 I'm coloring my images with Copic markers that match the ink blends.  For the house, I'm adding a bit of a paint splatter with the Messy Desk Stencil.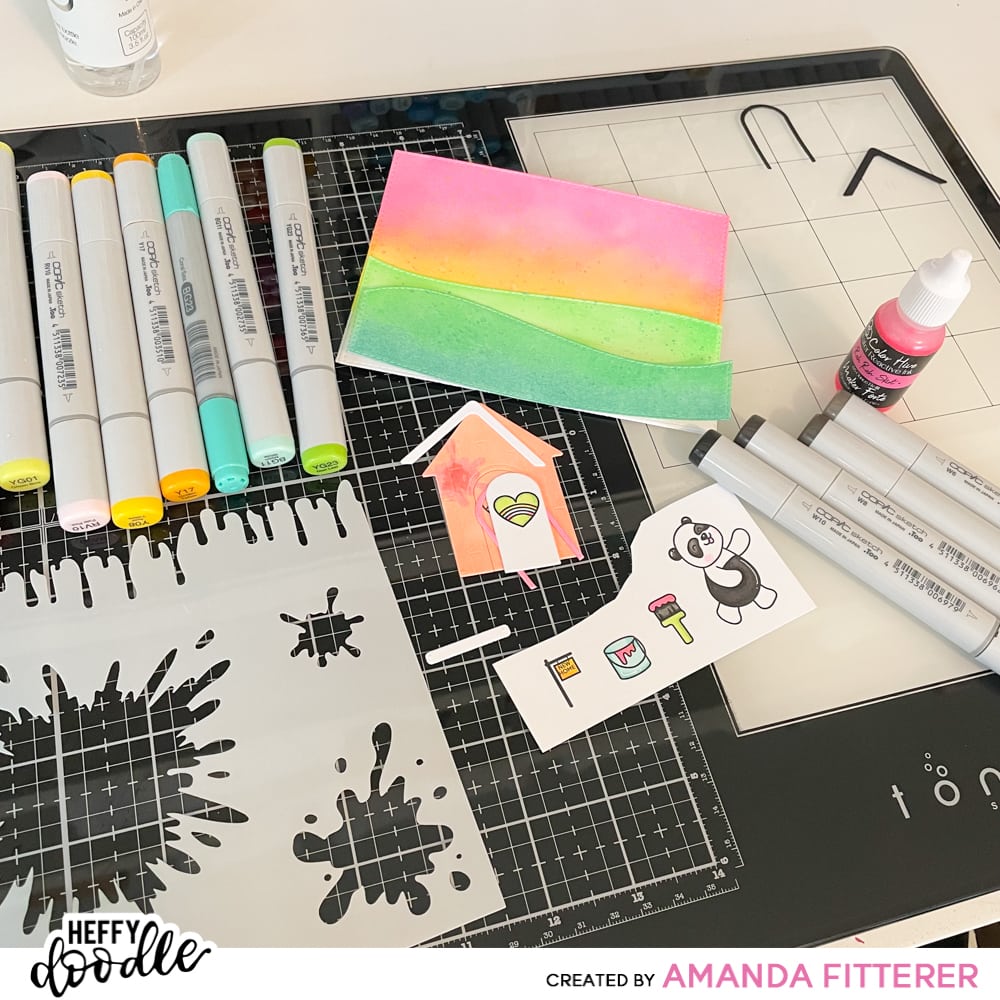 I decided that it needed a bit of a frame, so I'm cutting a Scalloped Frame for my background and then using a smaller Stitched Rectangle to cut down the insides.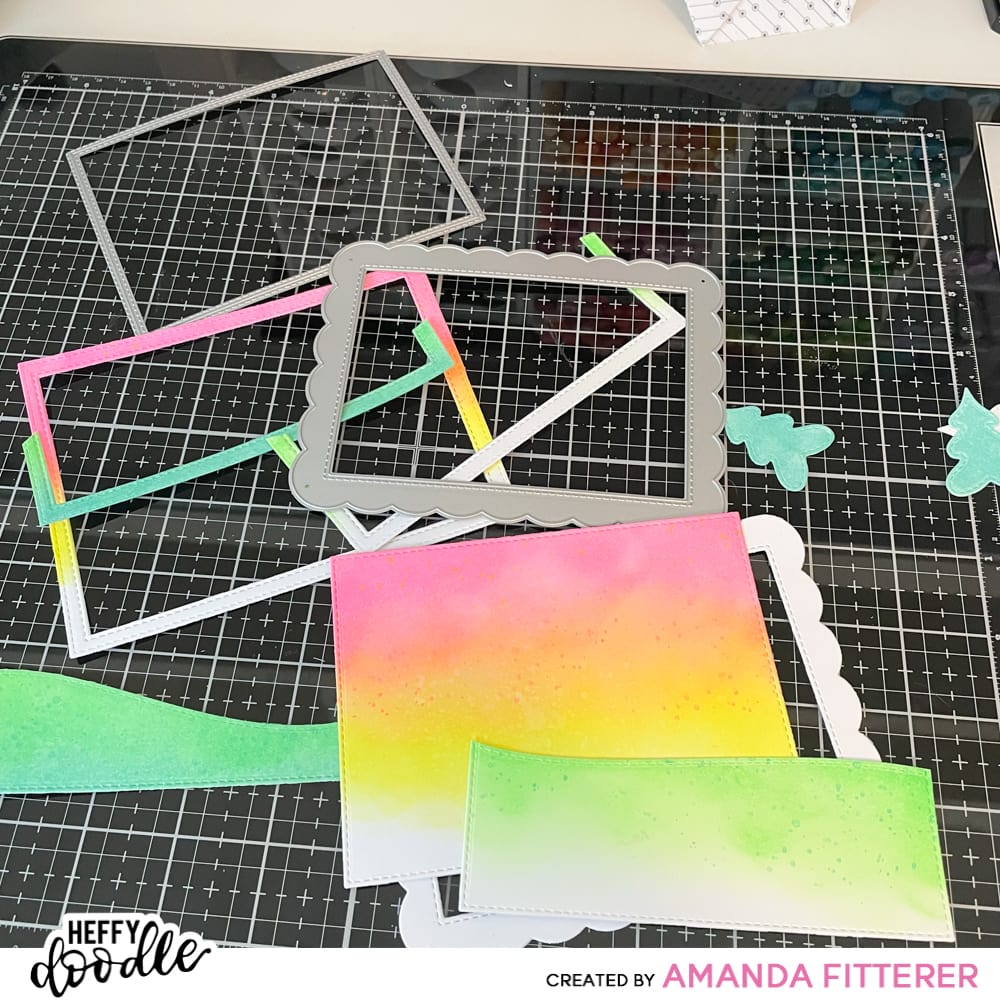 The last step is to start adhering everything to the front of my card!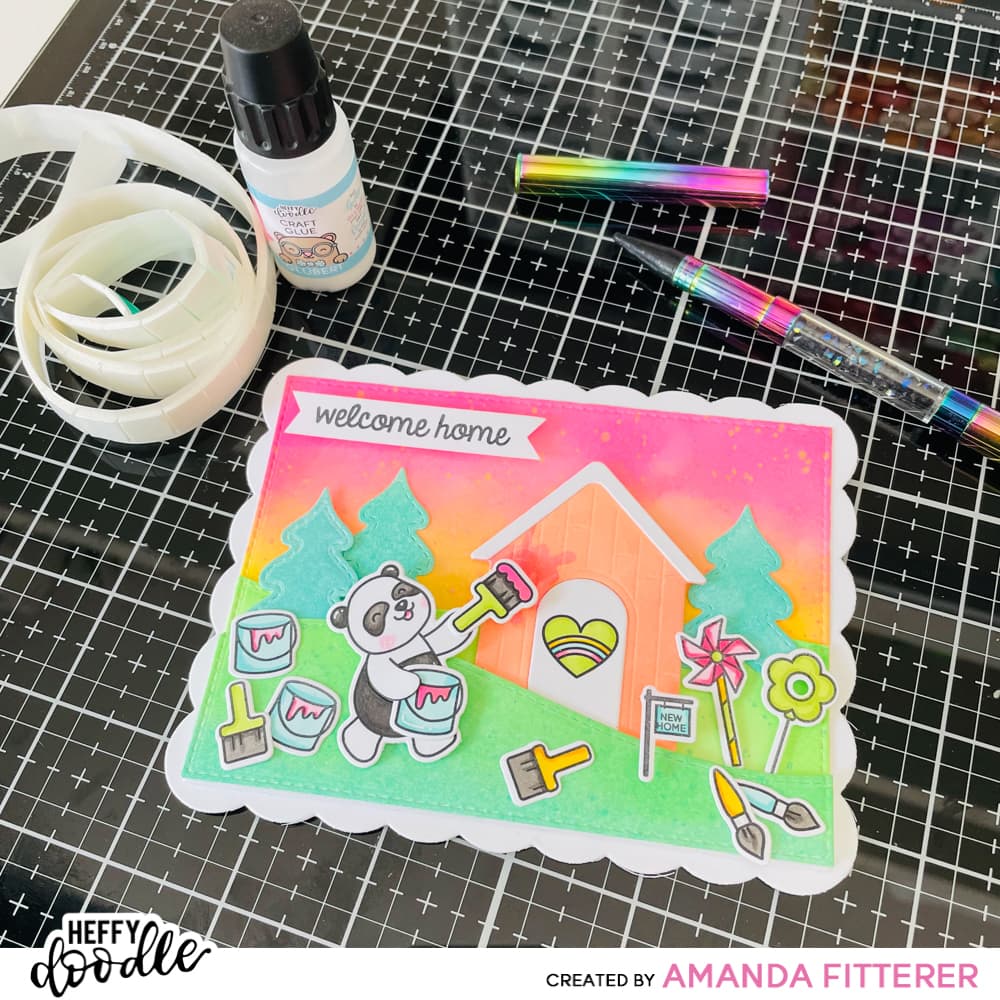 And we're finished!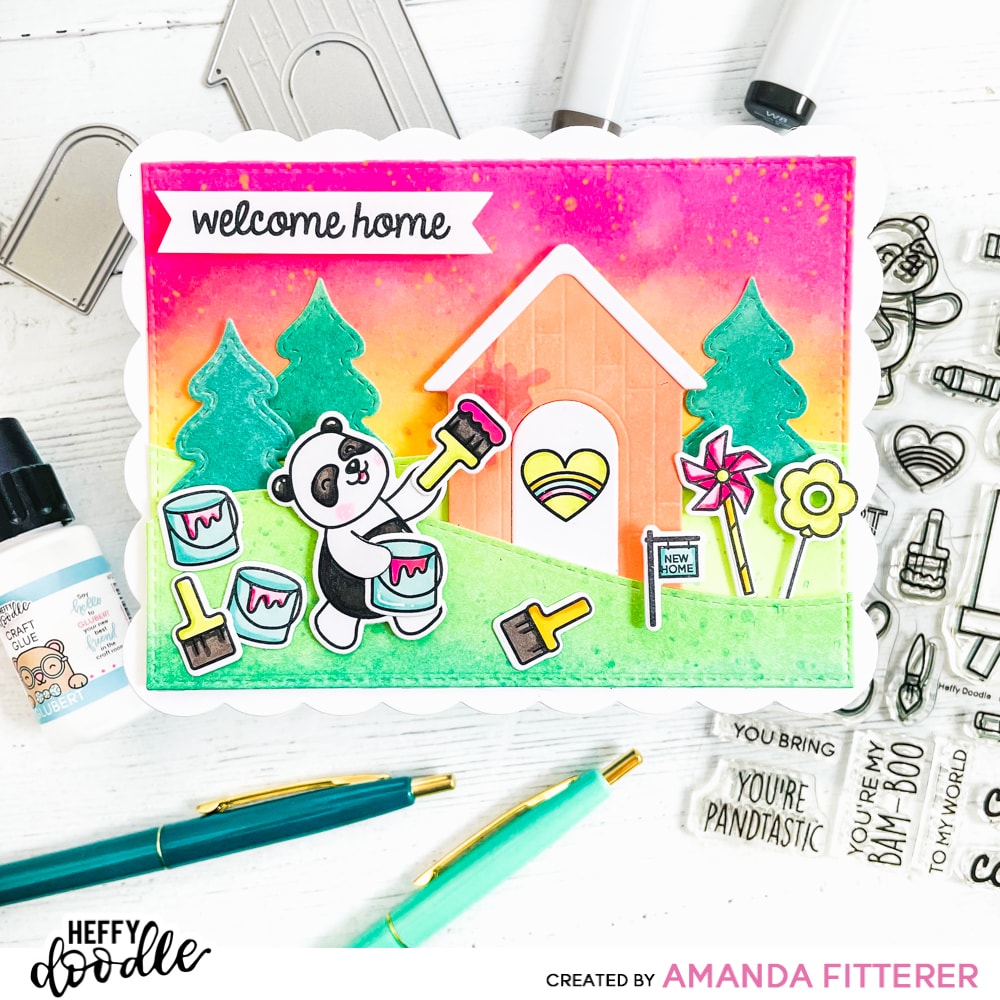 Thanks again for stopping by the Heffy Doodle blog!
See you next time!!