January 21, 2020
Otterly Adorable Rocking Pendulum Card with Ali
Hi Heffy Doodlers! Welcome back to the blog! Ali here with a otterly adorable interactive card – it's a Rocking Pendulum Card and it's just so much fun to play with! I've used the cute Otter Side stamps and dies as well as the Amazonian Leaves, Swirly Cloud dies and Slopey Joes dies  in order to create this adorable interactive scene. The design is deceptively simple – I watched a video on youtube by Amanda @pearblossompress for the mechanism. Great for water or ocean critters as it looks like they are bobbing on the water when the card rocks to and fro. You can see this card on my instagram too!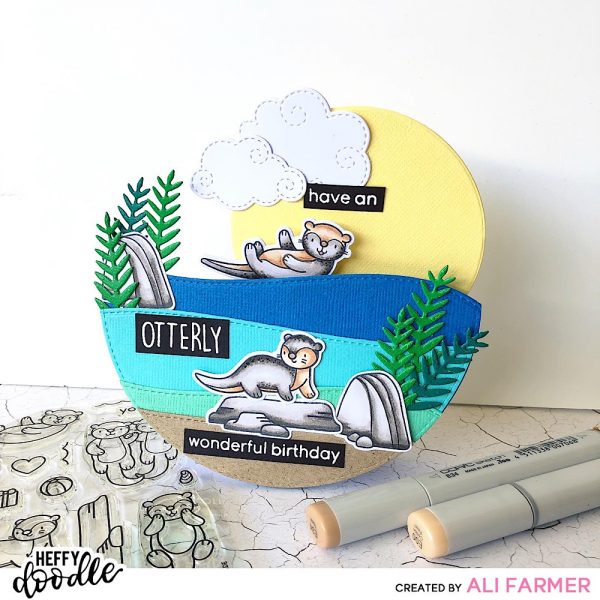 See it in action here!
I created the base card and pendulum following Amanda's tutorial. I then added colored card for the water and brown for the bank (cut using the Slopey Joes dies and my stitched circle dies) and adhered to the front with 3D foam. I cut a circle for the sun and attached the swirly clouds and adhered this to the back with 3D foam. I coloured the otters and die-cut them, and die cut the leaves from green cardstock. I adhered one otter to my pendulum tab and the other to the front of the card with the rocks as shown.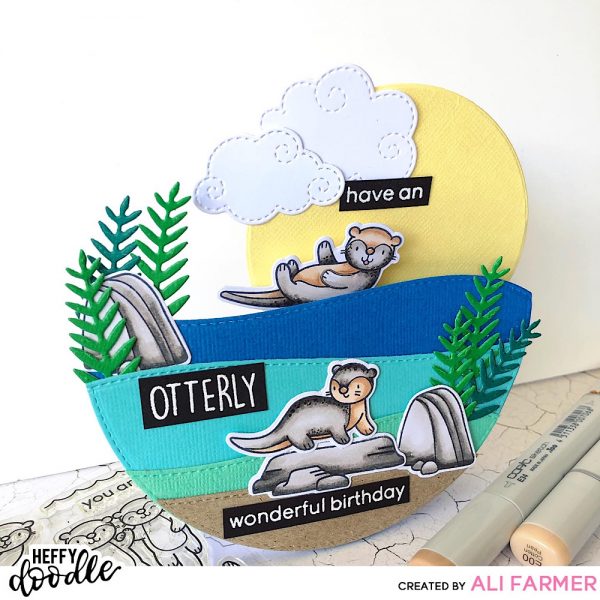 Way too adorable and fun!
Thanks for popping in and see you again soon!
Ali xx