November 3, 2017
New Retail Partner – The Little Paper Tree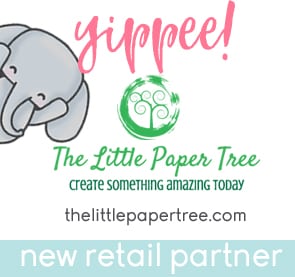 Hello Crafty friends,
It's Lesley here, and I am so excited to tell you that we have another new retail partner – The Little Paper Tree. 
The Little Paper Tree is an online store that carries a fantastic selection of crafty goodies. It is run by mother and daughter duo, Janet and Jeni who live in Guernsey, The Channel Islands. At the moment, The Little Paper Tree is celebrating it's second birthday and is offering FREE SHIPPING for certain customers. We hope you will go by and check them out.
You can see our full list of where to buy Heffy Doodle by visiting our Retail Partner page.