October 30, 2017
New Release Sneak Peek Day 2 | Warm Hugs & Jet Alphabetters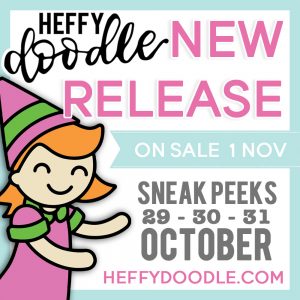 Welcome back to day 2 of sneak peeks for the winter release that will be available November 1st. I will begin with introducing Warm Hugs.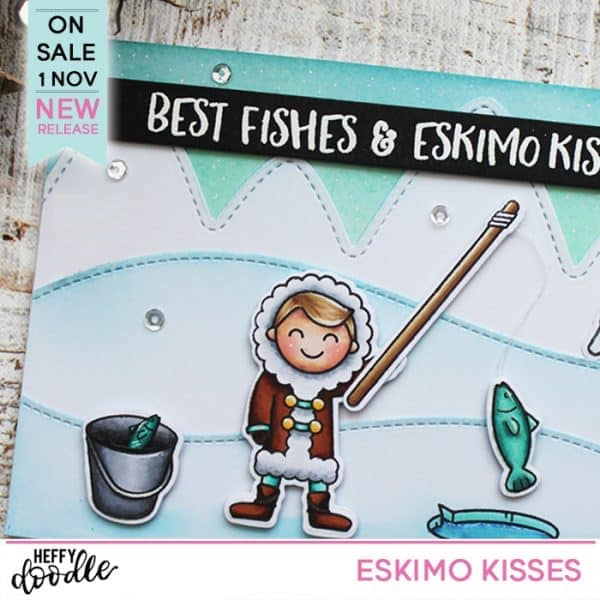 This set is definitely a fun winter scene builder with punny sentiments.
There is even a baby! Look how snuggly he looks, all wrapped up warm! So sweet!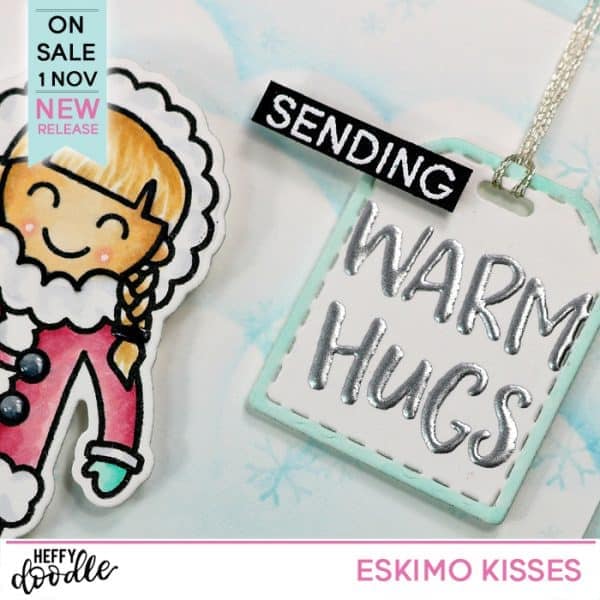 Warm Hugs does have coordinating dies. Moving on we have an *essential* stamp set, Jet Alphabetters.
With clean lines and a beautiful font, you can create ANY word you desire.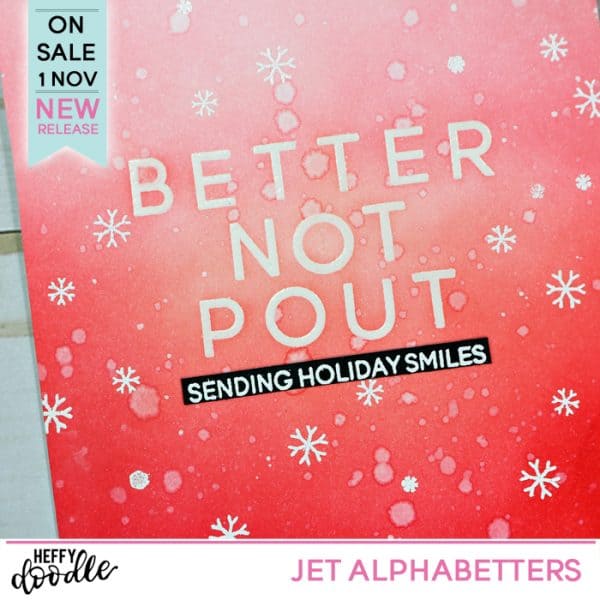 And the sizing is perfect for creating sentiments to be the featured item of your project.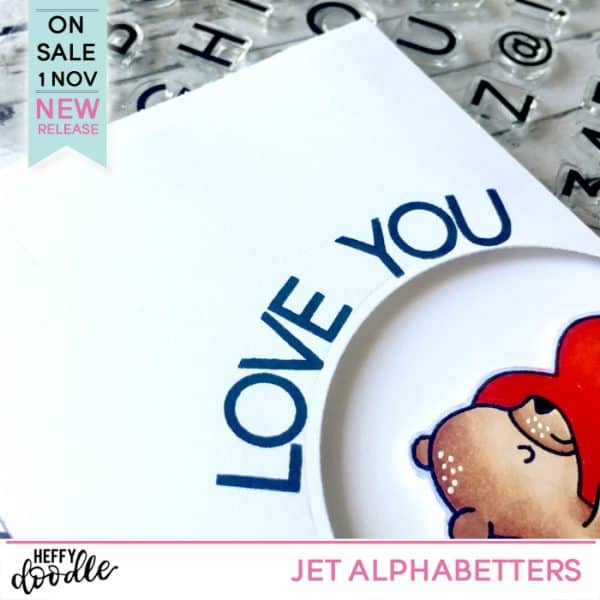 Being able to write anything makes this stamp set an essential item in your stamp collection and it coordinates nicely with all other stamp sets from Heffy Doodle.
Tomorrow is the last day of sneak peeks, and don't forget to come back for the full reveals on Wednesday 1st November!
Which one is your favorite so far?
Crystal