November 16, 2017
'Naughty' Elves
Hello Heffydoodlers! Its Ali once again with some over-indulging elves! I thought I'd give this very cute Elfish Antics  (ATC) set, a little twist with the addition of some of the 'treats' from the Happy Snappy Croc Set  (ATC) Thought it might bring a little smile to a few readers faces!!
(for Aussie crafters, in today's post I've also provided links to  Auzz Trinklets n Crafts/ATC)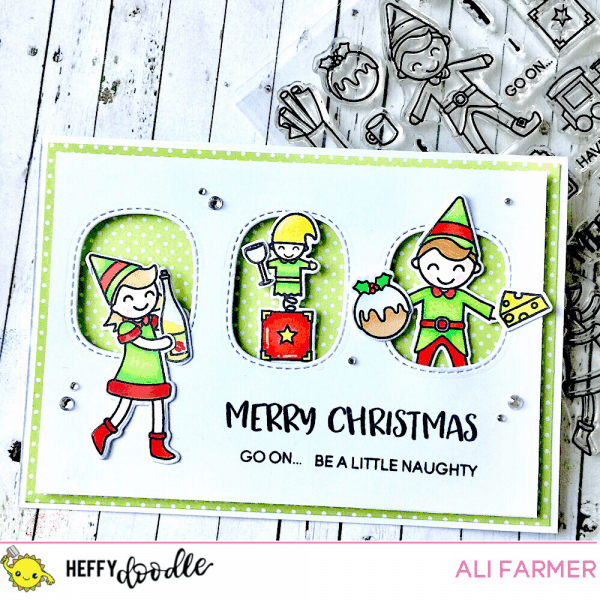 I began this card by stamping the two elves from the Elfish antics set, along with the jack-in-the-box and pudding.  I stamped the cheese, wine and wine bottle from the Happy Snappy Croc set as well. I coloured these using Copic markers in some bright greens & reds (I like R17, R24, R29 & YG23, YG05, G05) and cut them out with the corresponding dies.  I used the Stitched Triple Peek-a-boo windows die from My Favorite Things, cut from white card as my base & stamped the sentiments from the Elfish Antics set on the bottom right corner.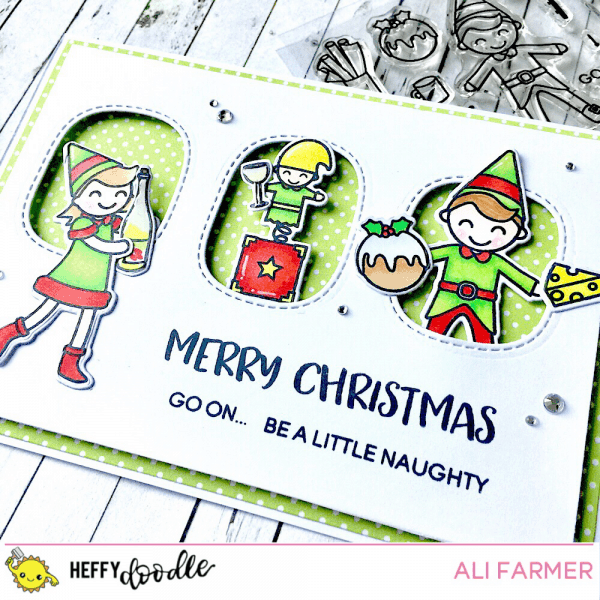 I then popped this up with 3D foam over a piece of patterned paper from MFT Itsy Bitsy Polka dots paper Pad. I adhered my Elves, Jack-in-the-box and their "treats" on the window piece and adhered this to a white base card.  I finished it off with some diamantes and glossy accents on the wine bottle and glass. I used a White Gel pen for the highlights. Hope the Elves are not too naughty this Christmas though!!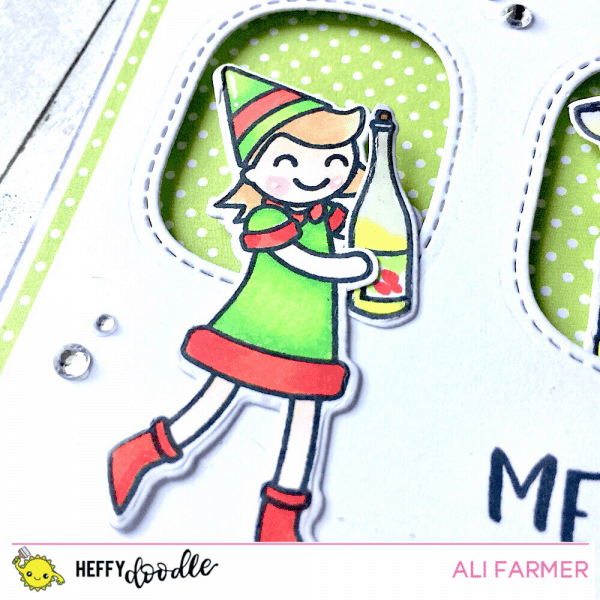 Hope you enjoyed this card and that it made you giggle (just a little)!!
Happy crafting,
Ali xx