October 24, 2020
Mix and Match Mini Album

Hello Heffy Doodlers!  Today, I am sharing a very fun Mini Album that can be filled with memories and photos!  I mixed and matched a few stamps, plus I used Davina's Color Snapshot for my color palette!  If you haven't joined the Heffy Doodlers Facebook Group, you need to!  This month, we are using this Color Snapshot for the October Challenge!  You can win some $$$ to the Heffy Doodle store!
To see a video flip-through of the album, click here.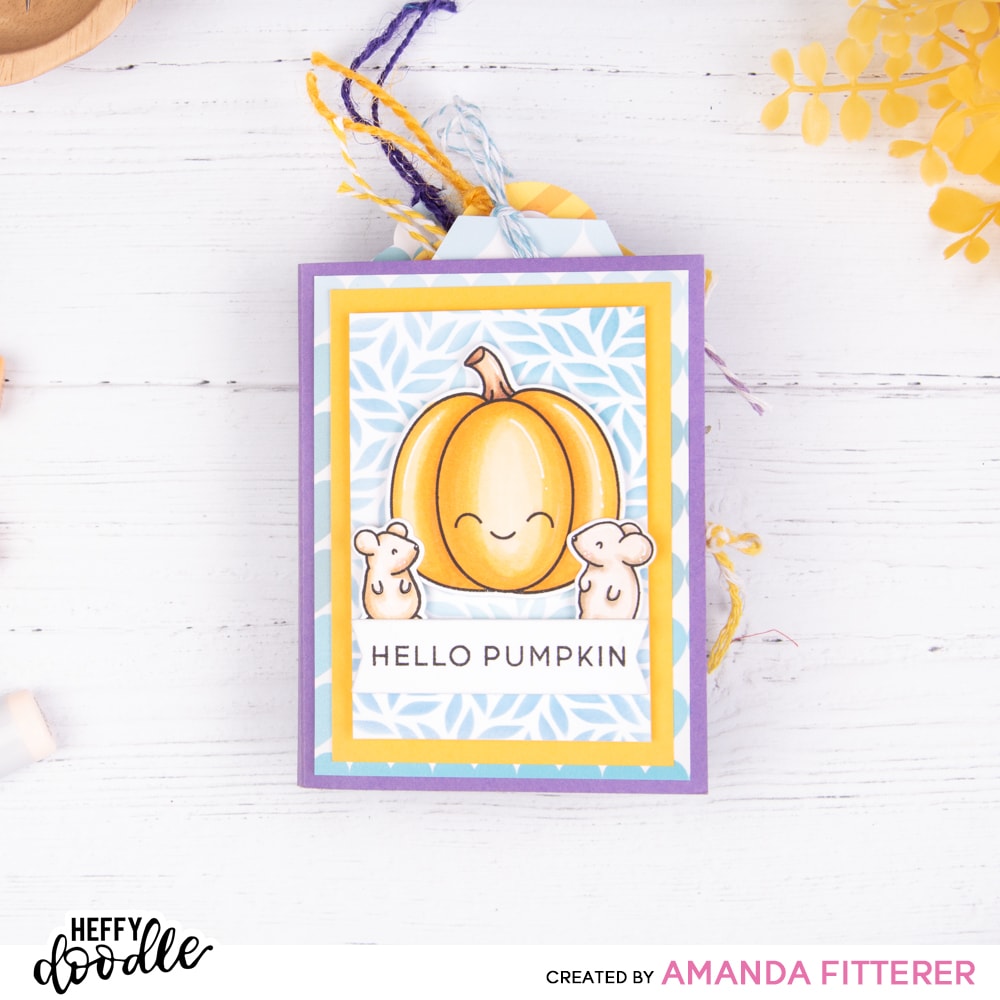 To make this album, I used Davina's Color Snapshot as an inspiration and choose cardstock colors accordingly!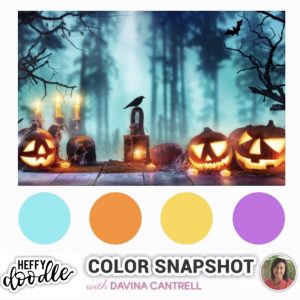 The yellow polka dot paper is from the Dress My Craft Little Star Collection.  I scored the cardstock at 3″, 6″, and 9″ and then turned 90 degrees and scored at 4″ and 8″.  Then, I cut along the 4″ and 8″ lines 3/4 of the way.  I folded the album, accordion style to create the album.  Next, I used double sided tape to adhere the pages to one another, while creating top and side pockets.  For each pocket, I created a little cut out using different punches.
For the cover, I used Heffy Doodle Colored Cardstock.  I trimmed it down to 6.75″ x 4.25″ and then scored it at 3.25″ and 3.5″.
For my tags, I used some Tag Punches from Dress My Craft.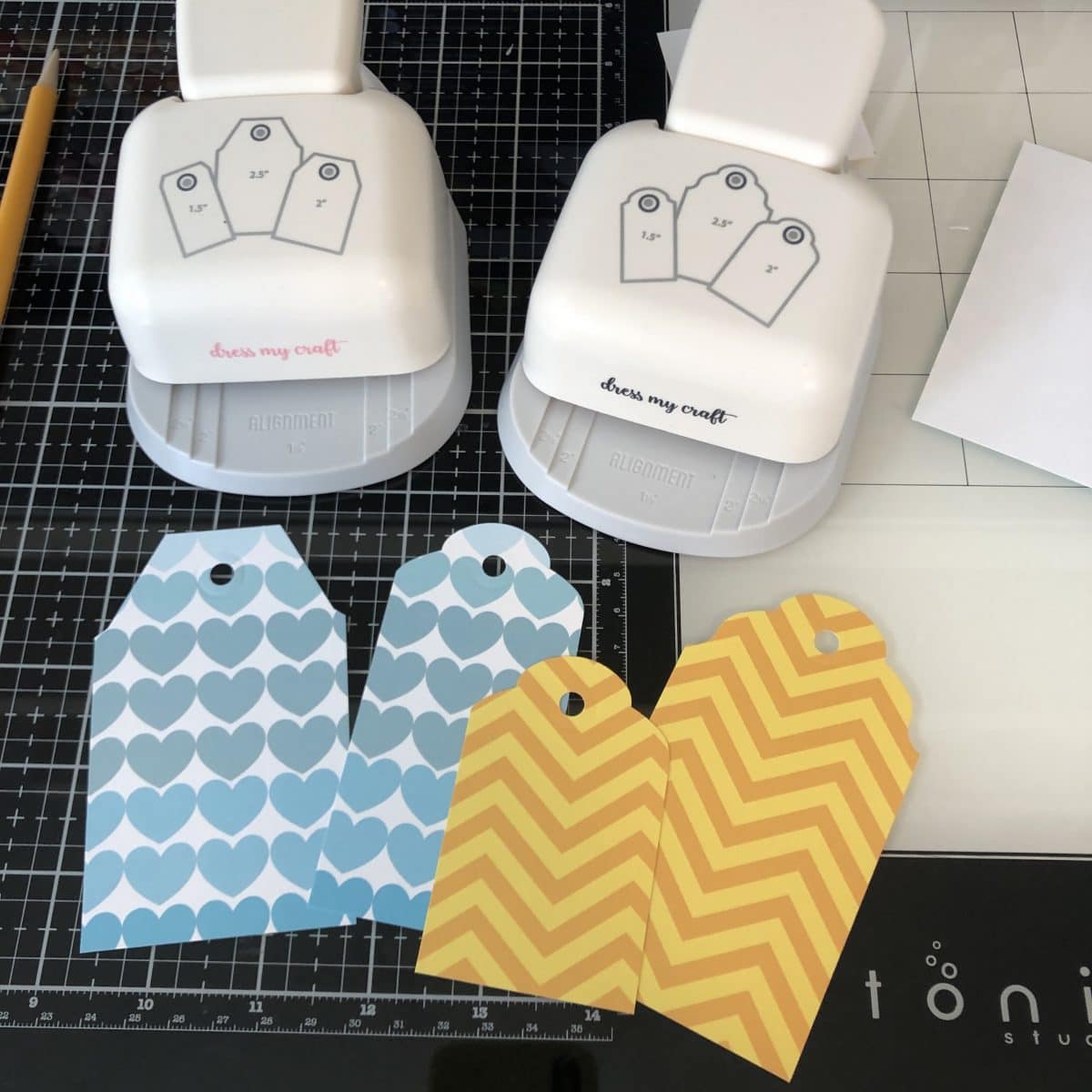 I stamped some images from the Veggie Patch stamp set and the Hello Squeakheart stamp set.  I colored the images with Copic markers and then die cut them with the coordinating dies.
Here's another look at the album once I put it all together!
There are so many free templates and tutorials out there for creating mini albums!  I used the following blog posts for inspiration and instructions:
Kathleen Graumuller
Pebbles Blog
Craft Paper Scissors
Paige Taylor Evans
To see a video tutorial of me making a similar album, click here.
Thank you so much for stopping by the Heffy Doodle blog!  See you again soon!  Xoxo, Amanda