June 5, 2021
Mix and Match: Highland Honeys + Popping By Birthday Shaker Card

Well, hey there, crafty Heffy friends!  I sure hope you're having an awesome day!  I am so happy to be here today sharing another fun Mix and Match card with you!  Plus, it's a shaker card!  I just love making cards with an interactive element, don't you?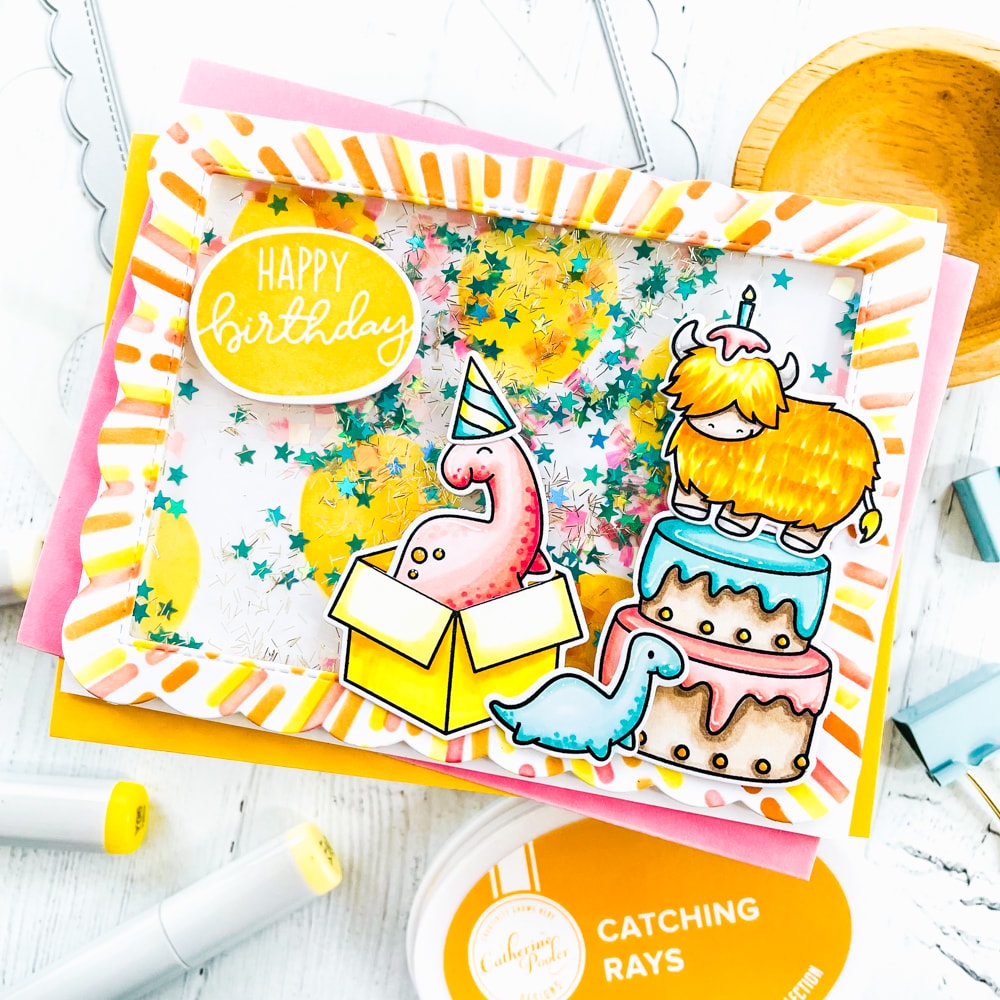 To create this card, I'm going to start with my NEW Scalloped Imperial Frames.  These are the best dies for creating shaker cards!  I am cutting 2 of these frames because I'll need 1 for the front of my card and 1 to use as a mask later.  For my card front frame, I'm using the Simply Radiant Stencil with some bright colored inks.  After each ink application, I am turning the stencil a few degrees and then using the next color.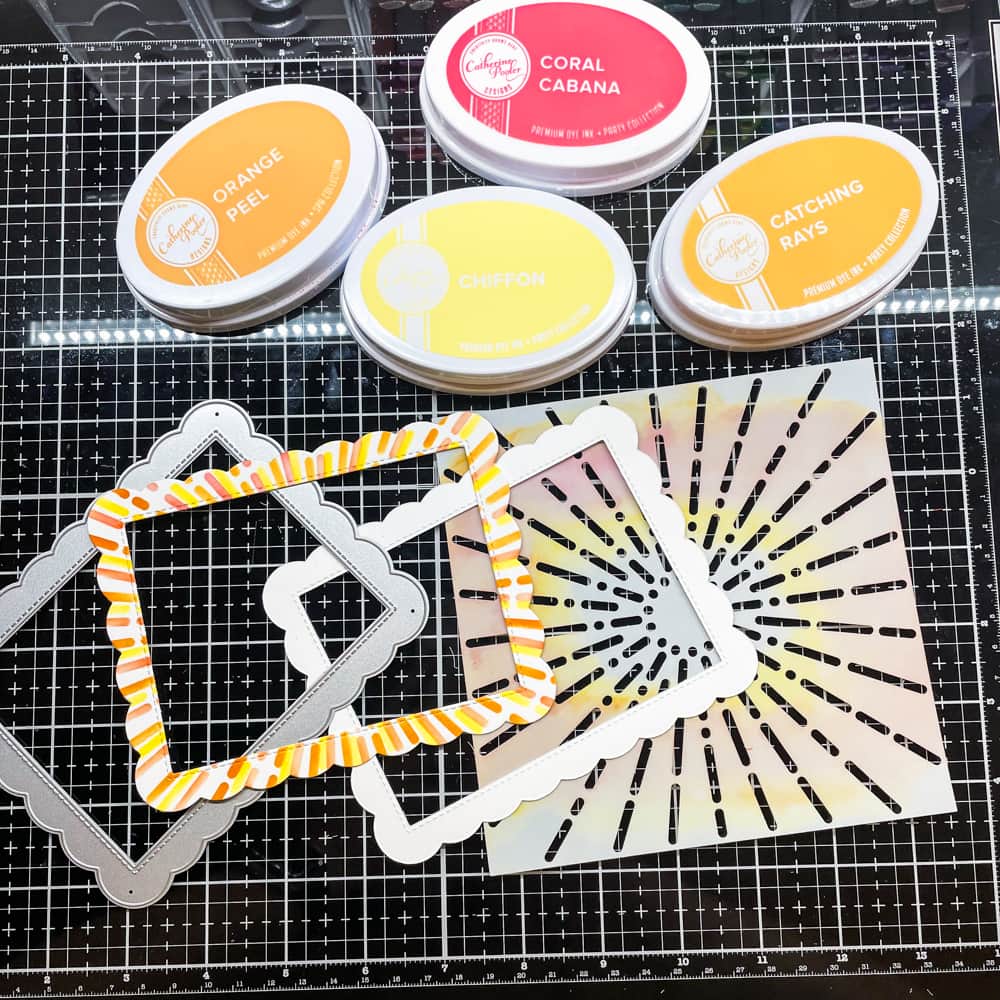 Now that I have my card front ready, I can adhere my acetate sheet to the back of the frame.  I can then apply my Deep Foam tape onto the acetate.  I like to use this foam tape because it's so thick that my shaker elements will not get stuck between my card base and my acetate sheet.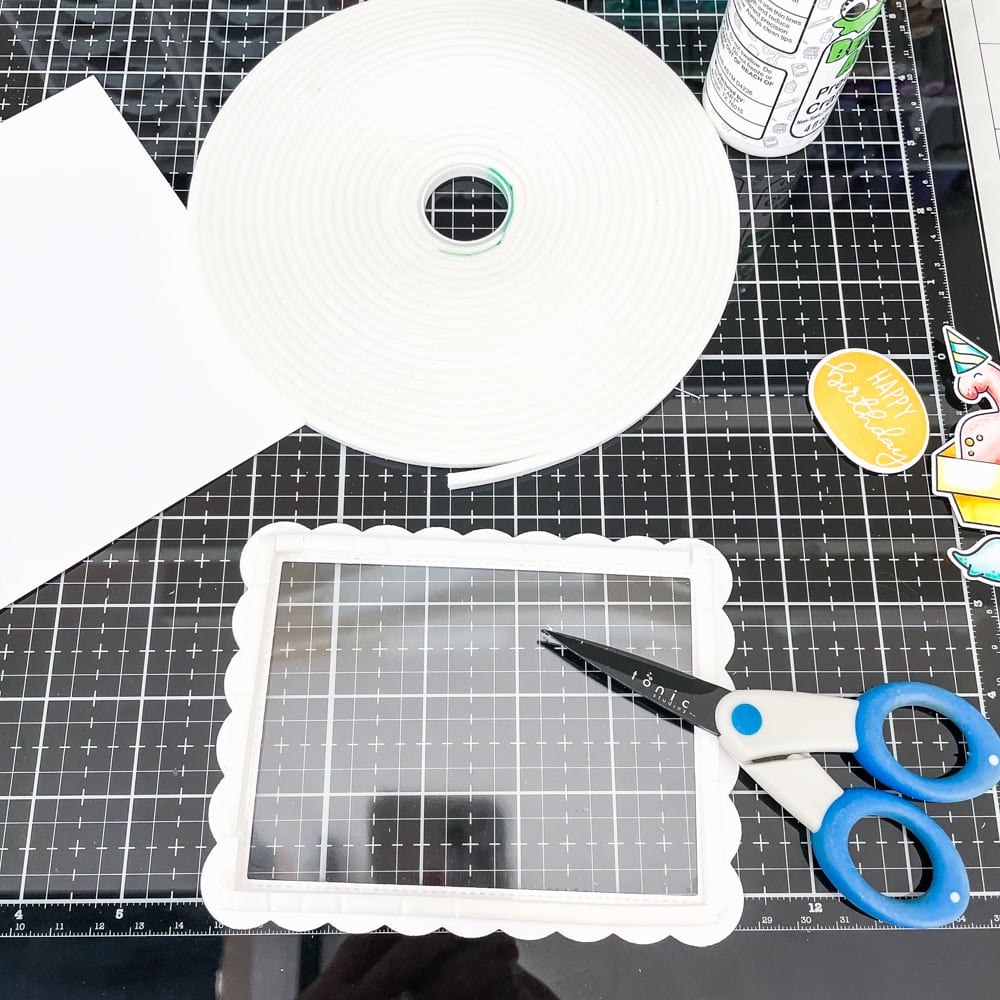 For my background, I'm blending some yellow balloons using the Balloon Room Stencil and yellow ink.  I am using my extra frame as a mask to ensure I don't get any yellow ink on the edges.
Finally!  The BEST part!  Stamping and coloring my Popping By and Highland Honeys Stamps!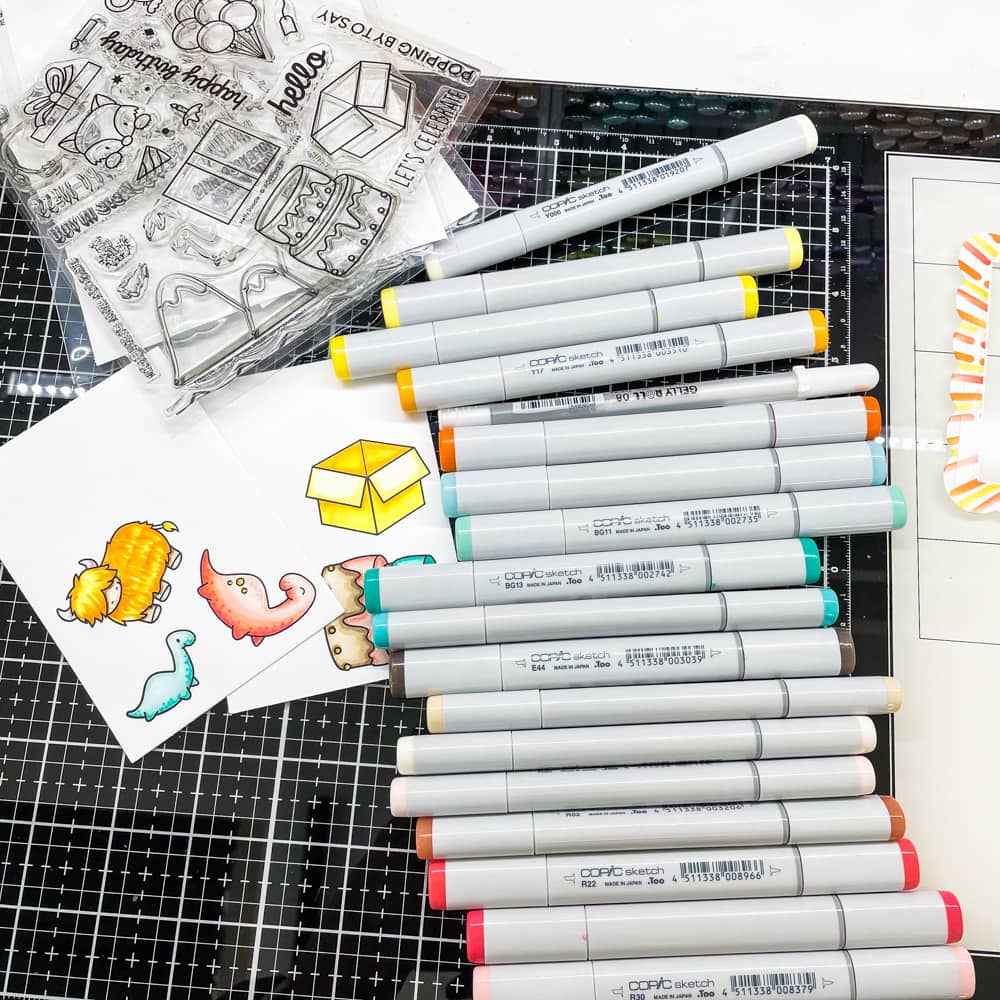 I'm also going to stamp my favorite new Pebble Sentiments!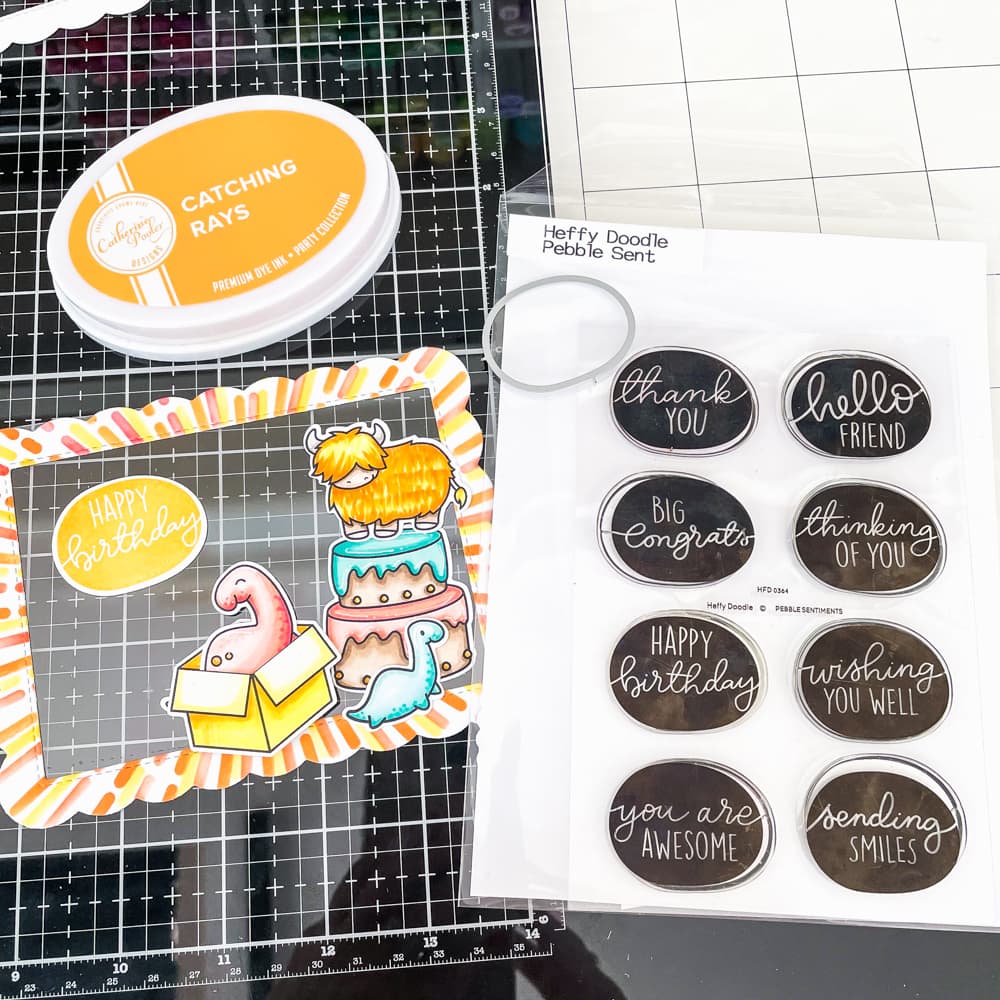 Now that I have everything ready, I'm going to go ahead and assemble my card, inserting some sparkles and stars as shaker elements.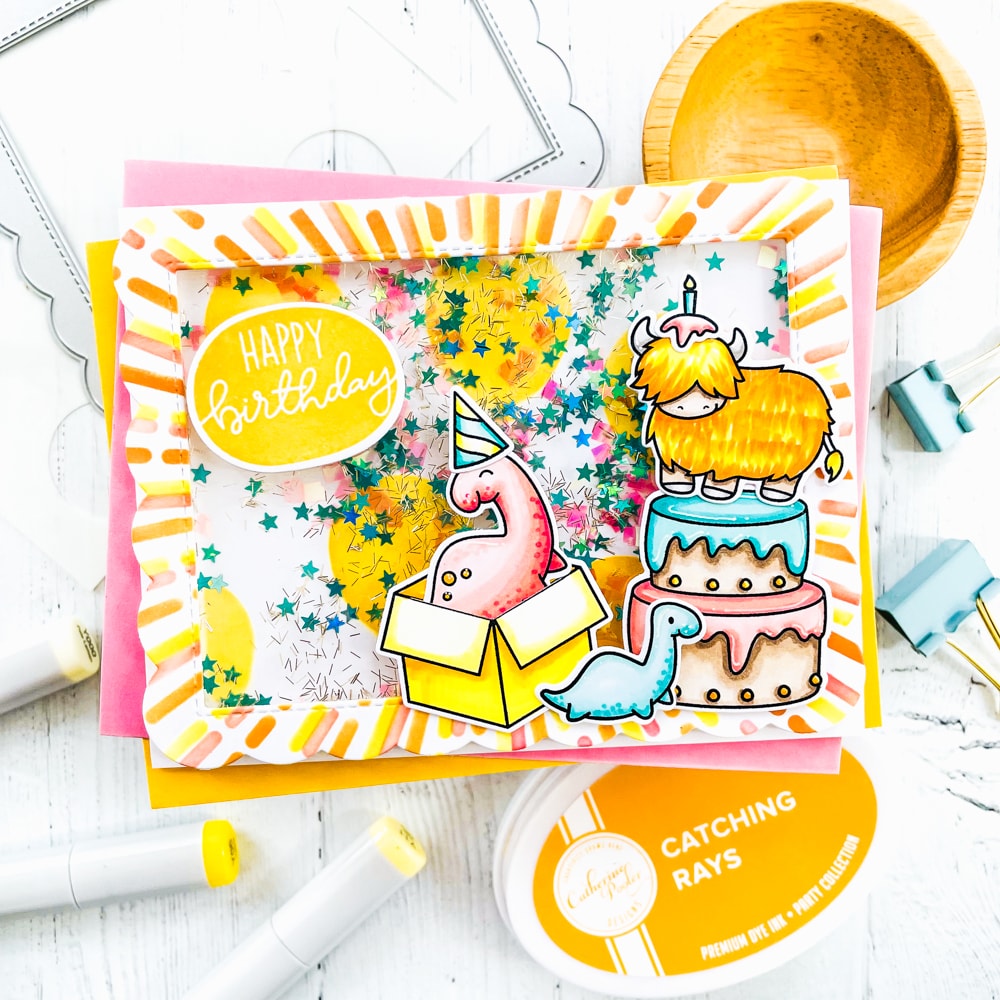 Here are a few more close-up photos!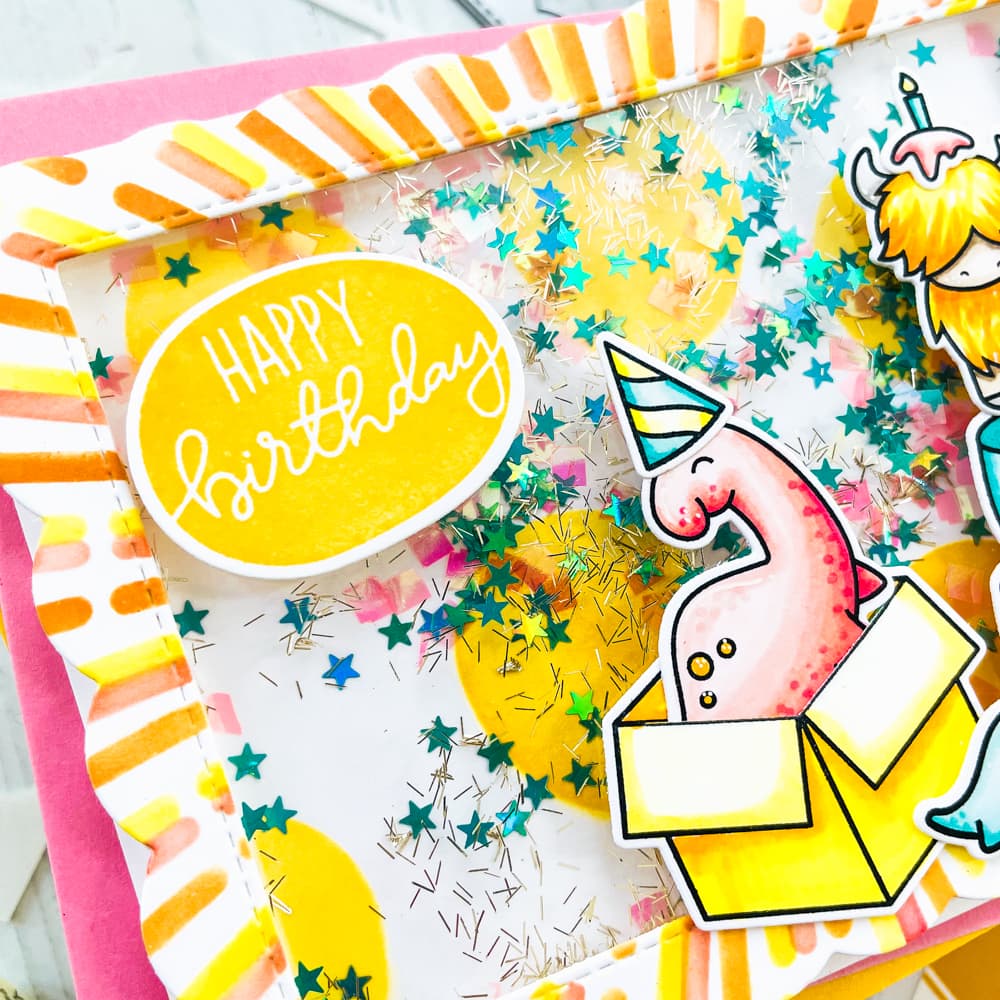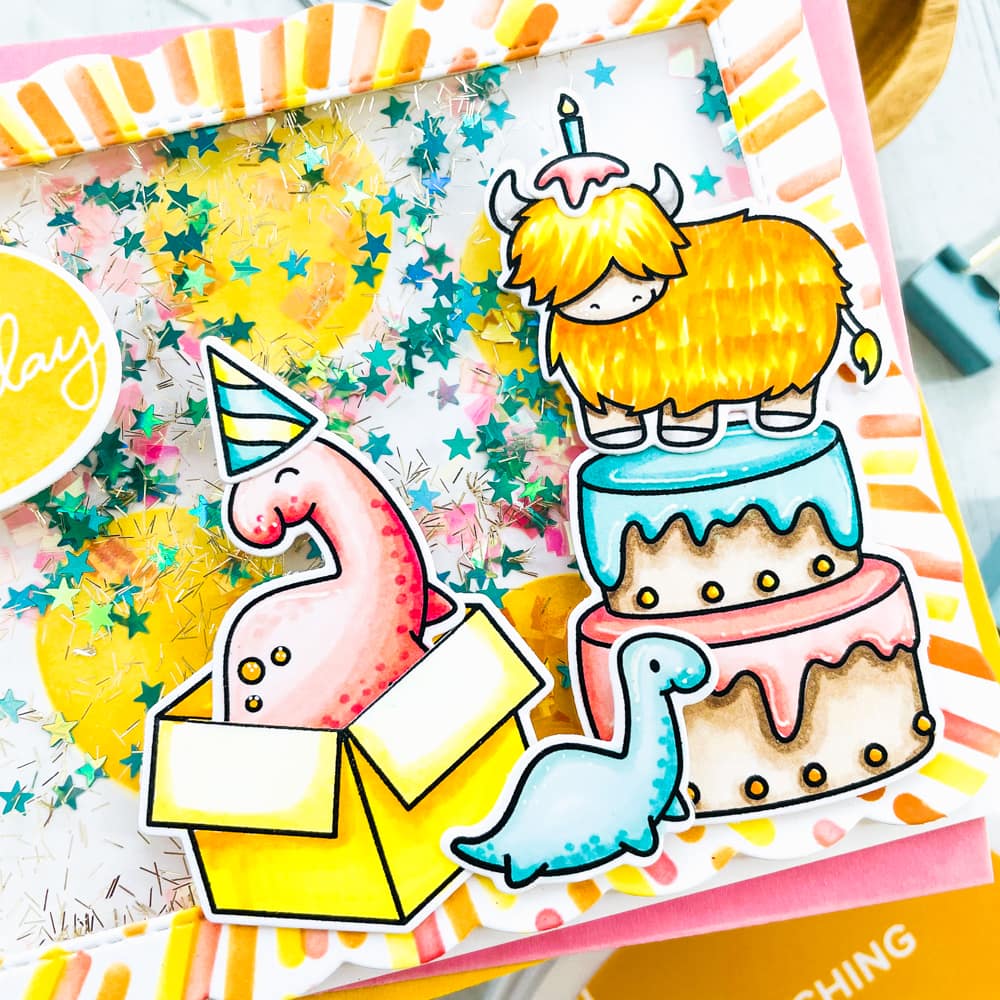 Thank you so much for joining us today on the blog!  I hope you enjoyed this happy post and it inspired you to make something awesome today!
Xoxo, Amanda