March 5, 2021
March Color Snapshot with Davina

Hello crafty friends! March is upon us and the first inklings of spring are starting to appear. I'm so looking forward to fresh buds on the trees and flowers and lots of color. With that being said, I was inspired by the fun rainbow colors of St. Patrick's Day, and couldn't resist this photo of iced Lucky Charms cookies. Behold, the rainbow 🌈  Lucky Charms March Color Snapshot. It's silly I know, to some people, but I find inspiration in so many simple places. Once I have an idea, I have to make it happen.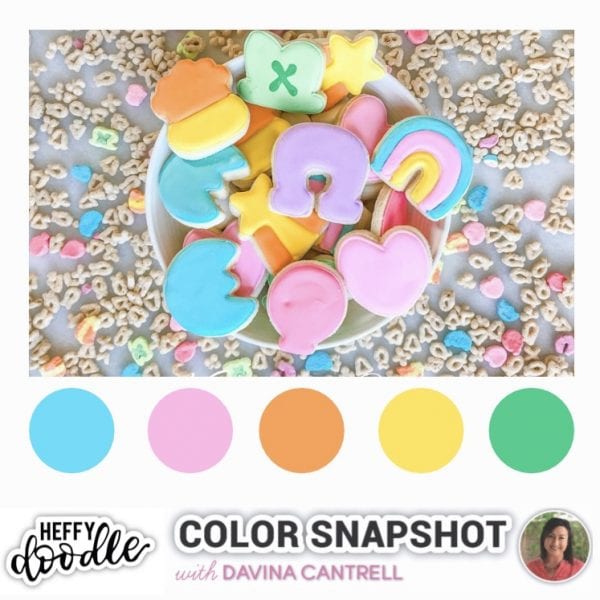 I wanted to create a St. Patrick's day scene using nothing but lovely Heffy Doodle products. Sadly, I don't have the adorable Lucky Friends set, so I set out to make some leprechauns of my own. I stamped images from several sets to combine onto this Big Shadow Box project. I used Gnome Matter What, Big Bug Hugs, Wanna Build A Snowman, Fluffy Puffy Unicorns, Absotoothly Awesome, and Chimply the Best.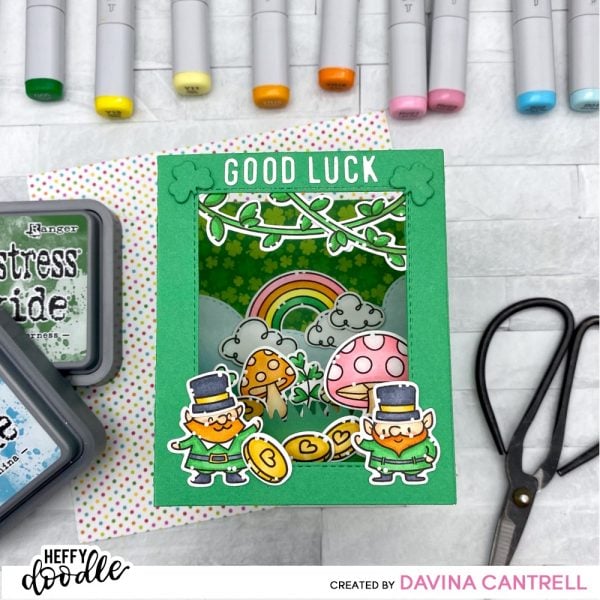 I stamped, colored, and die cut all of my images using the coordinating dies. Then I used some Heffy Doodle Greenbean Green Colored Cardstock to die cut the panels to create the Big Shadow Box. Next, I used some Heffy Memo Tape to position the double stitched frame in place to remove the window. I attached both panels at one end, added my grassy layers, and began to assemble my images onto the box.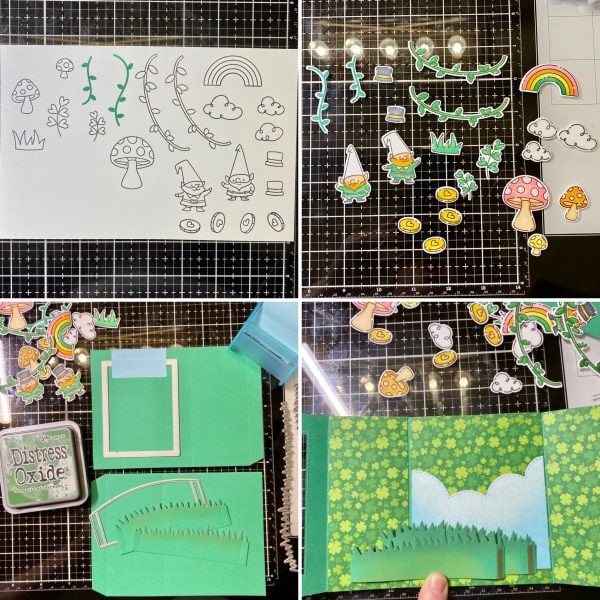 I arranged the vines in the upper window area, and my little gnomes turned leprechaun towards the bottom, with my cloudy rainbow centered on the back panel. I finished this off with the addition of some little die cut clovers from the Clover frame dies in the corners.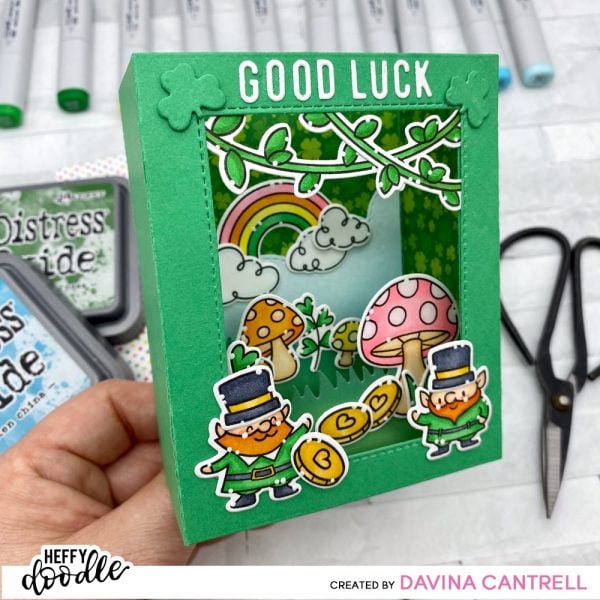 I am always so happy when I finish an interactive card. I like to pop them open and check them out, I hope that you enjoy this as much as I do. And that you try to use these "lucky" rainbow colors on your spring projects. Thank you for stopping by,
Davina